DNA Testing Reveals Origins of Chicago Viking Ship
Geneva, IL is home to one of the best preserved replicas of a Viking ship found anywhere in the world. Now, you might be wondering, how in the world did a Viking ship end up an hour's drive inland from Chicago? If you're at all suspicious, you might also be wondering if it's really as old as they say it is. Good thing we have DNA testing to help us sort out the truth!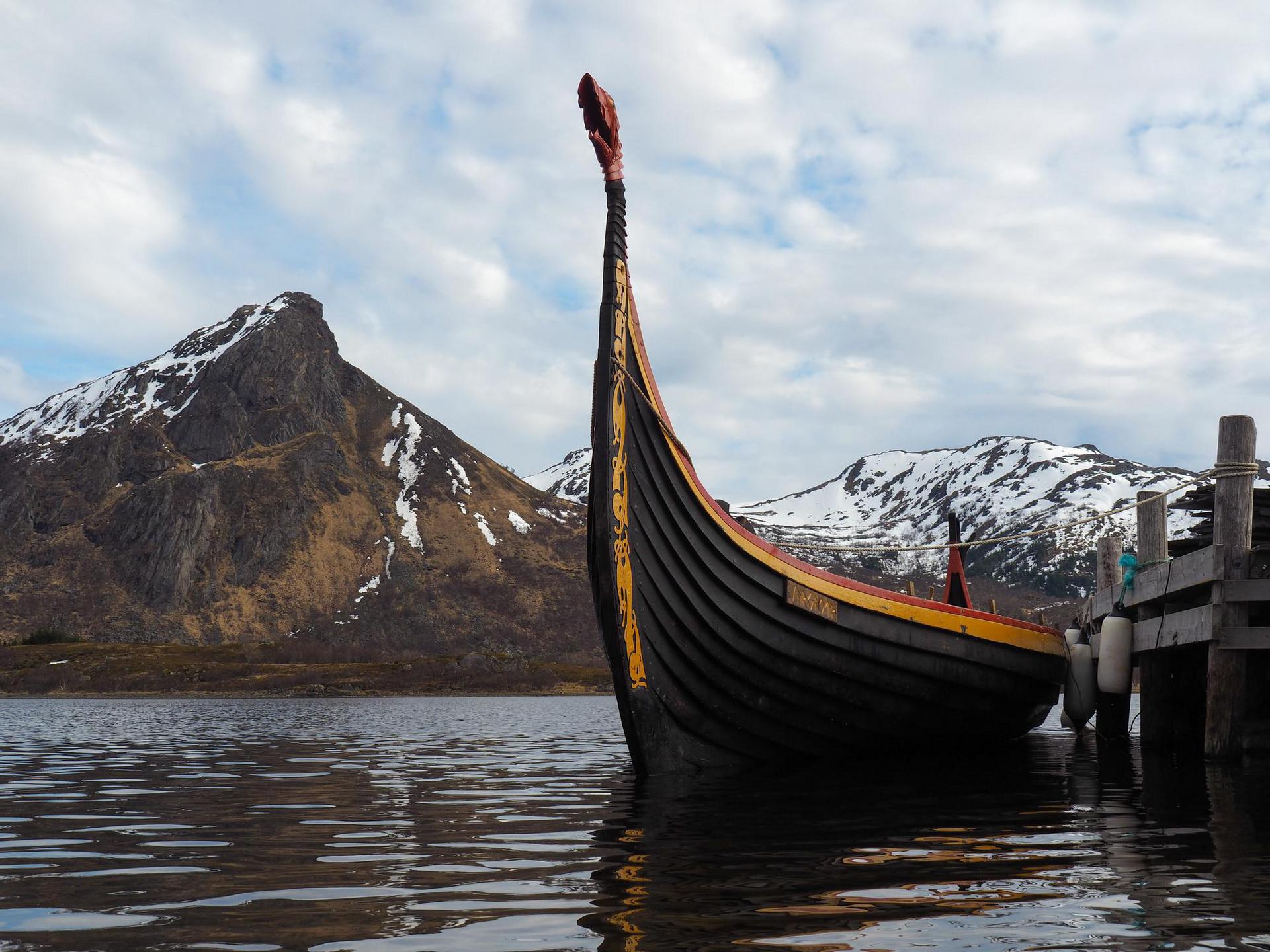 DNA testing performed on 1893 Viking replica ship and it's thousand year old remnants of a real one.
In 1893, a ship named Viking, built by Norwegian Christen Christensen, arrived in Chicago for the Word's Columbian Exposition. Vikings weren't exactly still pirating the open seas in the late 1800's, of course. Rather, Christensen crafted Viking to be an exact replica of the well-preserved ship recently found at the Gokstad farm burial site in Norway in 1880.
After leaving from Norway, the ship sailed across the Atlantic and touched land in Cape Cod, Massachusetts before landing in New London, CT. Shortly thereafter, it moved on to New York, where apparently the crew was mugged by a local gang of thugs in Brooklyn. They moved quickly out of town, getting pulled up the Erie Canal to reach the Great Lakes, stopping in Cleveland, Detroit, and Milwaukee along the way. It eventually sailed across Lake Michigan to be in Chicago for the World's Fair.
Scientists became curious about the authenticity of the stories and lore that had built up over the years about the Viking. So, they performed DNA testing on the entombed bodies and other enclosed material to confirm the dates of the construction of the ship and its contents. Best estimates are that the Gokstad ship was originally built in 890 AD and used for about a decade before being placed in the grave with its owner.
Along with the ship, archeologists found the body of a local chieftain in a wooden replica of a field tent, fishing gear and a game board among other items. Some of these artifacts can be seen on display at Good Templar Park, where the Viking now rests, in Geneva, Illinois.
Citations
library_books
"Geneva, IL." Encyclopedia of Chicago, http://www.encyclopedia.chicagohistory.org/pages/510.html.
library_books
"Viking Ships." A Newbie in Norway, 30 June 2015, https://anewbieinnorway.com/2015/06/30/viking-ships/.
library_books
"History of Viking." Friends of the Viking Ship, http://www.vikingship.us/history-of-viking/.
library_books
"A World's Fair Viking Ship in Geneva, Illinois!" ChicagoNow Is Full of Win, www.chicagonow.com/chicago-history-cop/2014/02/a-worlds-fair-viking-ship-in-geneva-illinois/.