What Do Employers Look for in Background Checks?
Employee background tests are a valuable tool for employers who are looking to enhance workplace safety and productivity, as well as reduce the chance or frequency of employee-related incidents. From criminal history to various licensing details, employee background check results can supply employers with numerous details that can help them make more effective hiring decisions.
To more thoroughly understand background test benefits — along with what details could be grounds for denying an employee application — let's take a look at what could be discovered when conducting an employer background check review.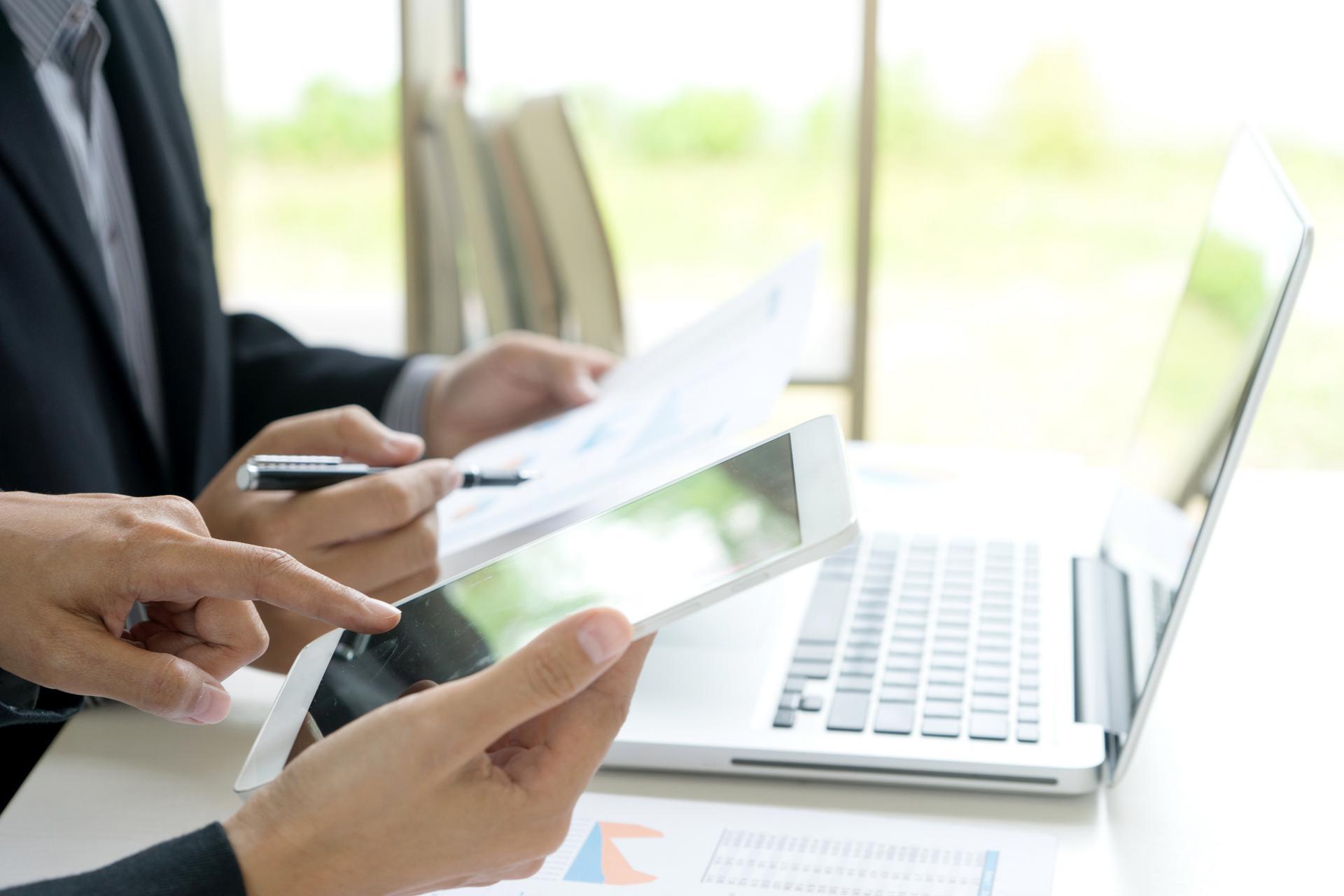 What Shows Up in a Background Check?
When an employer conducts an employee background screening, they can discover details regarding a job applicant including but not limited to criminal history, current licensing, education history, and prior employment details.
For a better understanding of what to expect with background check results, let's break down each of these components.
Criminal History
As with any employee background test, some of the most important details for an employer include an applicant's criminal history. Criminal background screenings are commonly used as a precautionary measure for applicants seeking job placement in high-risk positions, such as childcare or the operation of a commercial vehicle.
Understanding an applicant's criminal history allows employers to make safer, more educated hiring decisions. When an employer background check review is completed, criminal history details that are listed can include:
arrow_forward
Previous arrest records
arrow_forward
Records of previous incarcerations
arrow_forward
Felony and misdemeanor conviction records
arrow_forward
Court records including judgments, dockets, orders, and decrees
arrow_forward
Existing court warrants
arrow_forward
Driving records
In addition to these various criminal records, employee background check results can also inform employers of prior sexual offense convictions that required applicants to be listed in the National Sex Offender Registry.
Prior Employment Details
An employer will often request previous employment details to ensure an applicant meets the experience requirements for a specific position. With the employment information details an applicant provides, an employer will conduct an employment verification check with a reputable background screening company as part of the background screening process.
A background screening provider will then make the attempt to verify such details by using accessible information points or contacting the previous employer. To ensure there are no gaps in what is accurate and what was listed on the application, verification points will include information on where exactly the applicant previously worked, dates employed, and the positions held.
Current Licensing
In addition to general prior employment details, an employer may also need to verify specific licensing to move forward with the job placement process. For example, many pedestrian transport and trucking companies must follow licensing requirements established by the Federal Department of Transportation (DOT) to properly employ a new applicant.
When an employee moves from one driving position to another, the new employer can use pre-employment background screening services to verify the status of the required commercial driver's license (CDL). Licensing verification as part of an employment background check review can also be used by numerous other industries, including healthcare, education, and commercial/residential contracting.
Education History
Similar to that of a licensing verification as part of employee background tests, an employer may also need to verify an applicant's education history. For positions that require strict education requirements, such as healthcare, a background screening service can reach out to the educational institute and inquire about the education listed on an application.
From here, the service will confirm enrollment dates as well as verify the completion of various degrees or certifications. These details will then be reported back for employer background check review.
What in a Background Check Can Prevent Hiring?
Information provided in employee background tests, including details such as poor employment history, criminal history, bad driving records, inaccurate education criteria, or bad references can be the cause of employment denial.
The choice to deny an applicant employment also relies on the specific qualifications requested by an employer. For instance, pre-employment background screening results that include poor driving history could equal a failed background check for one employer, but could be viewed as acceptable to an alternative employer that may not require driving as part of the job qualifications.
What Are the Biggest Red Flags Background Checks Can Identify?
There are some pretty significant red flags employers can identify with employee background checks, including dishonesty with resume inconsistencies and safety concerns due to criminal records.
Because an applicant cannot alter the results of a background screening, discovering inconsistencies on their resume versus the screening details demonstrates general dishonesty and an unqualified candidate. Such inconsistencies can include mismatches with previous employment details and specific job roles they claimed, as well as fake employer references or education achievements.
Another major red flag an employer can encounter when reviewing a background screening is the presence of a safety risk. From high-risk positions such as child care or pedestrian transport, discovering a past criminal record that could be viewed as a safety risk can be a significant red flag, especially if the individual failed to mention such details during the application process.
To learn more about using employee background screenings for your workplace, and the applicant details such screenings can provide, contact Health Street today.
Citations
menu_book
"Commercial Driver's License Program." Federal Motor Carrier Safety Administration (FMCSA), https://www.fmcsa.dot.gov/registration/commercial-drivers-license