New Mom Claims Poppyseed Bagel Caused Positive Drug Test
---
---
Did a Poppyseed Bagel Cause a False Positive Drug Test for a New Mom?
---
---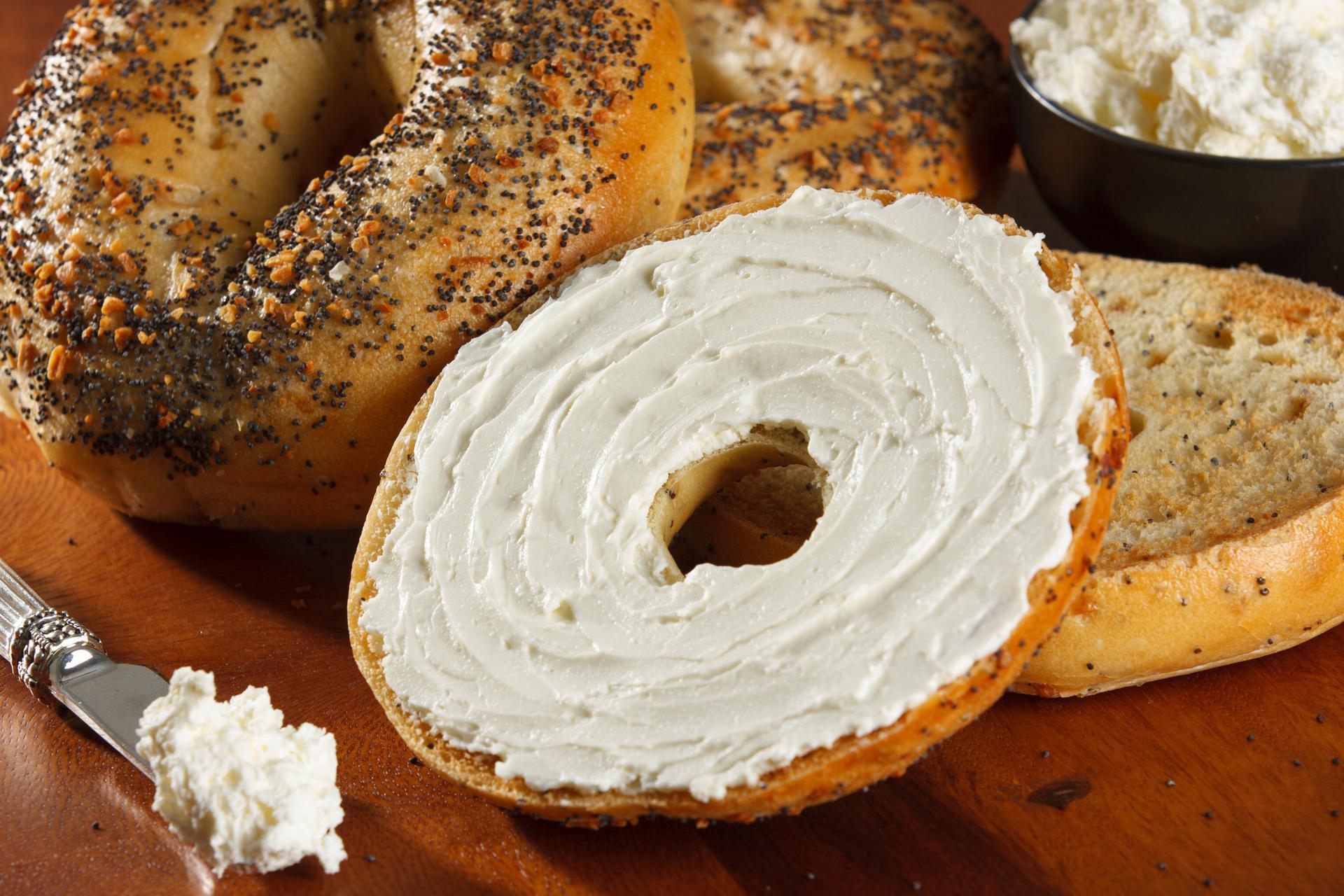 Giving birth is one of the most momentous, life-changing events of a person's life. Adding a new member to your family, even if you're familiar with the process of labor and delivery, is always stressful. New parents rely on the hospitals or birth centers where they deliver to act in their best interests, dispensing medication, supervising the process of birth, and acting as an overall advocate for both mother and baby.
However, what if you were admitted to the hospital and suddenly told that because of the unexpected results of a drug test, you would be put under intense scrutiny? That's exactly what happened to Elizabeth Eden, a young mother from Maryland who was admitted to hospital in early labor in 2018. As part of the regular monitoring and check-in procedures at her local hospital, Elizabeth submitted to a standard urine drug test. The purpose of this test is to screen mothers for opioid use, since maternal opiate usage can have an immensely negative impact on their baby's health, especially in the first few days of their life.
Can Drug Testing Mitigate the Effects of Opioids on Babies?
As opioid use has increased across the United States, hospitals have struggled to determine when babies need care as a result of neonatal abstinence syndrome (NAS). NAS encompasses a variety of conditions that are caused as a result of infants withdrawing from drugs that they experienced while in utero. Symptoms can include tremors, seizures, slow weight gain, fever, diarrhea and breathing problems.
NAS is estimated to affect 55-94% of babies exposed to opioids in utero, and the majority of those infants require a treatment plan that includes medication to control their withdrawal symptoms. These staggering figures have led many hospitals to institute a universal screening policy for all mothers who deliver in their facilities.
Elizabeth's Unusual Test Results
Elizabeth's results came back positive for opioids — a surprising result, considering she is known to have ever used drugs. She immediately suspected that poppyseeds were the culprit! She had eaten an everything bagel for breakfast before going into the hospital that morning.
Elizabeth struggled to get her results overturned, as they would have an enormous impact on her ability to keep custody of her own newborn. Unfortunately, this is typical of the system which was designed to protect vulnerable infants but has shown critical weaknesses in design and execution.
Positives and Negatives of the New Universal Screening Policy
Elizabeth's story received a lot of media attention because of the outrageous circumstances — a young mother subjected to many additional levels of screening and scrutiny because of a positive drug test for opiates, which was later overturned because there was no evidence of any drugs passing to the child. A false positive drug test result caused by poppyseeds on a bagel makes for entertaining news.
People all around the United States were horrified that even though Elizabeth requested a retest, her daughter was still kept in the hospital for five extra days while they monitored her closely for signs of neonatal abstinence syndrome. Even after Elizabeth and her daughter went home, they were still scrutinized by a hospital caseworker for three weeks before the hospital was convinced that Elizabeth did not use opioids.
Despite the fact that all of this scrutiny was traumatizing for Elizabeth, her experience showcases a lot of the benefits of these new screening policies.
If Elizabeth had actually been an opioid user who had been taking drugs like codeine, heroin, morphine, or oxycodone, this screening policy would have ensured that her daughter was immediately provided with all of the vitally important healthcare required for her to recover from withdrawal. It would have protected the young infant from complications and ensured early treatment in a NICU staffed by neonatal experts.
Improving Universal Screening
Elizabeth's case shows us that this universal screening policy, which has been rolling out in regions around the United States since 2015, still requires some finessing. The policy was introduced when President Obama signed the Protecting Our Infants Act into law in November 2015. This bipartisan bill aimed to "identify and make available recommendations for preventing and treating prenatal opioid use disorders, and diagnosing and treating NAS specifically." But like many other well-intentioned laws in the United States, there are unintended consequences that may impact people's lives for the worse.
Despite what happened to Elizabeth, a false positive on a drug test from poppyseeds is uncommon. It occurs as a result of tiny, residual amounts of morphine on poppyseeds which haven't been washed properly. Commercially harvested poppyseeds come from the poppy flower, which also contains substances used to produce drugs like opium, heroin, morphine, and codeine.
Even though these situations are rare, there still should be some mechanism in place for retesting mothers who challenge the results. No one wants to be afraid of going to a hospital to give birth just because they've recently eaten a bagel.
Citations
library_books
"Neonatal Abstinence Syndrome (NAS)." March of Dimes, https://www.marchofdimes.org/complications/neonatal-abstinence-syndrome-(nas).aspx#
library_books
Newman, Laura. "As Substance Abuse Rises, Hospitals Drug Test Mothers, Newborns." The American Association for Clinical Chemistry (AACC), 1 March 2016, https://www.aacc.org/publications/cln/articles/2016/march/as-substance-abuse-rises-hospitals-drug-test-mothers-newborns
library_books
Botticelli, Michael. "Protecting Our Infants." The White House, President Barack Obama, 25 November 2015, https://obamawhitehouse.archives.gov/blog/2015/11/25/protecting-our-infants
library_books
Ducharme, Jamie. "A New Mother Failed a Drug Test After Eating a Poppy Seed Bagel. Here's How That Happens." Time Magazine, 8 August 2018, https://time.com/5360817/poppy-seed-bagel-drug-test/