Establishing Paternity in Texas with DNA Test
Are you seeking to prove legal paternity in the state of Texas? Are you looking for options and facing confusion on how to do it? Establishing paternity can be essential for a variety of reasons, but many parents feel overwhelmed by its complexities.
In Texas, the Department of State Health Services (DSHS) oversees all matters related to paternity determination. In cases where parents are unable to voluntarily agree to sign an Acknowledgment of Paternity, then a court-ordered legal paternity DNA test is often necessary.
Fortunately, this process does not have to be complicated or time-consuming. By
understanding the various ways that DNA testing can be used for establishing paternity in Texas and what steps are required by the court, it's possible to make the entire process much simpler and more efficient. This guide will take you through the process from start to finish so that you can ensure your issue with paternity is quickly resolved.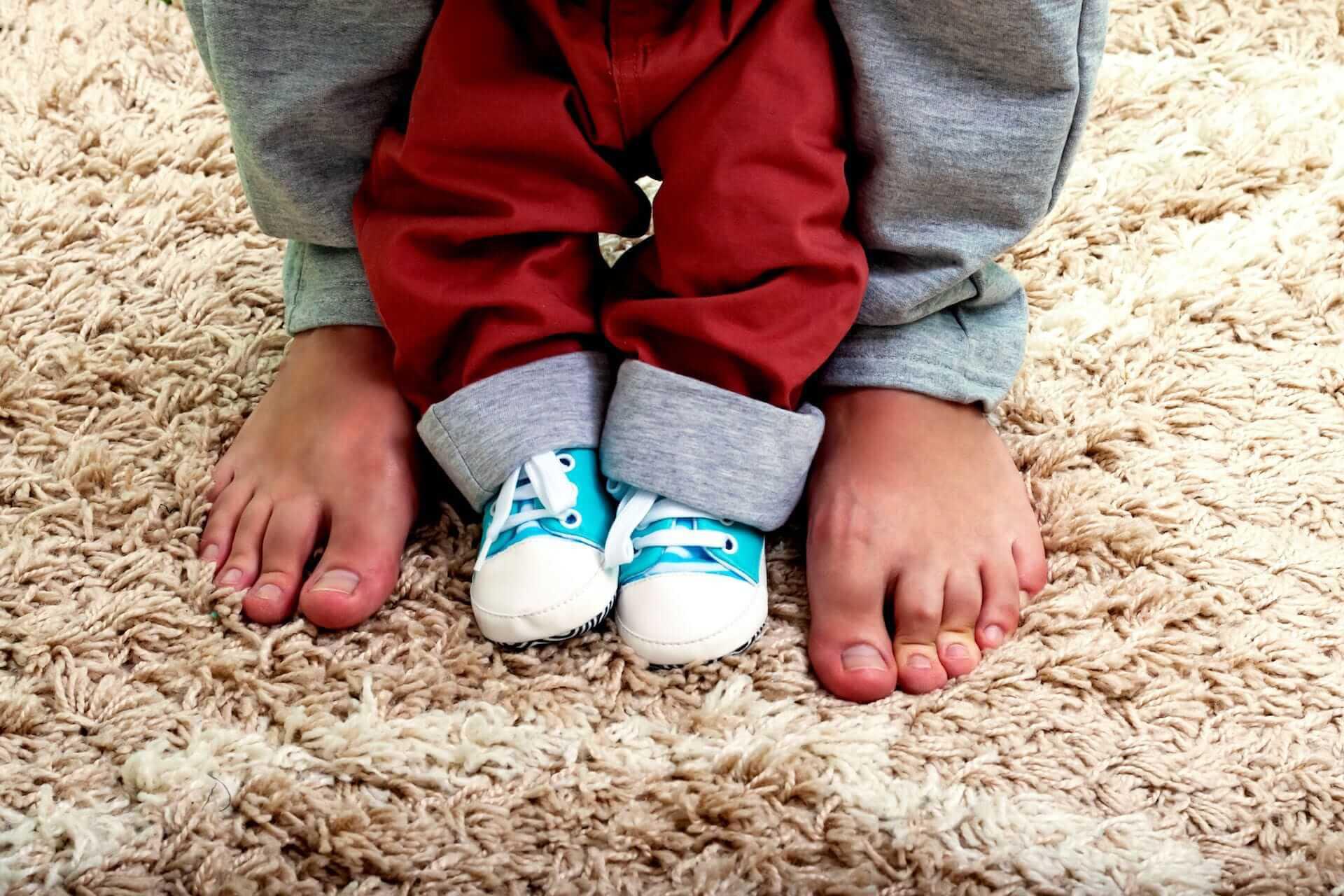 Establishing Paternity in Texas
There are several ways to establish paternity in Texas. If the parents of a newborn are not married, they can use an Acknowledgement of Paternity form. Once both parents sign, the father's name can be entered in the birth records, providing both legal rights and obligations. According to the Attorney General of Texas, a father with legal paternity can ask for visitation rights, but will also be required to provide child support. Establishing paternity will also help the child obtain other benefits such as Social Security, veteran survivor benefits, and health insurance.
On the other hand, once a man is established as the father, he may be held liable for child support for years, even if a DNA test later proves he is not the biological dad, and even if he has no right to visitation! Don't take signing an acknowledgment of paternity lightly, because you can be sure that the Texas court system won't either.
If both parents don't sign the Acknowledgment of Paternity
There are many reasons why parents might not sign the acknowledgment, often leaving the other with a desire for closure and the child with a need for a father and paternal support. In some cases, the mom isn't sure who the real father is; in other cases, the father has doubts. Regardless, in this case, the appropriate course of action is to get a paternity test. If both parties don't agree, lawyers should be consulted; it is possible to get a Texas court to order the parties to get tested.
Legal DNA Testing to Establish Paternity
A legal DNA test is like any other paternity test, except it is professionally collected and submitted to a lab along with a chain of custody; this helps make the result admissible in court. DNA testing involves collecting a sample of the DNA from both the man and the child. The mother does not need to take part. The simplest method is to obtain samples by swabbing the inner cheeks of both parties. This allows the lab technician to collect buccal cells, which contain the DNA needed for the test.
Health Street has paternity testing locations in Texas.
If the possible father is deceased
If the purported father is recently deceased, then it is possible to conduct the DNA test by taking a sample from the body. In other cases, paternity can be established by first establishing grand paternity and showing that the child shares the DNA of the parents of the purported father. The determination of whether or not these types of indirect DNA tests will be legally admissible may vary by jurisdiction, so consult with a Texas lawyer before proceeding.
Accuracy of DNA Testing
DNA testing is one of the simplest methods of proving paternity. This is because the test will either show that the man has a 99.9% chance of being the father of the child or no chance of being the father. This leaves no room for ambiguity. Sibling DNA tests may or may not be as conclusive. The results will provide a probability figure which may or may not be over 95 or 99%. To improve the conclusiveness of such tests, additional known family members should take part in these tests.
DNA Testing Service in Texas
At our Texas locations, we offer quick and accurate DNA testing services. Our team of experts are trained to ensure that the test is conducted in a comfortable setting. We understand the implications behind obtaining the results of such tests, which is why we provide confidential testing services to give you peace of mind.
Take the stress and worry out of this legally required process by getting your paternity test done today. View a list of our DNA paternity testing service locations in Texas, and find a conveniently located clinic near you.