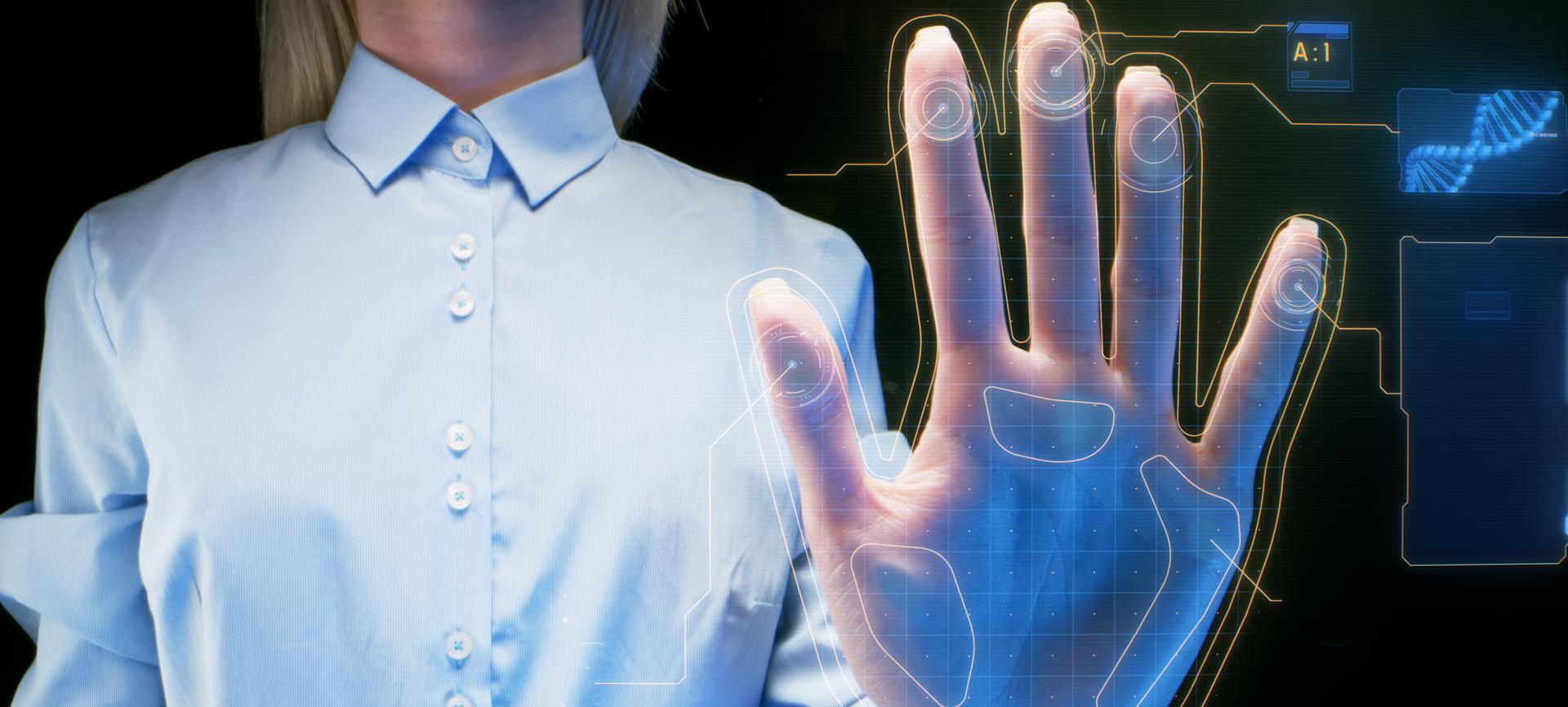 Extensive Employment Background Check—Platinum Package
Our Platinum Background Package is a combination of our 2 other popular packages: the Court Record Package combined with a Triple Database Package. This full background check package ensures that a broad national search is combined with a detailed local search, providing the best protection for your company. Add-on background screening services for specific background check needs are also available, as are various drug testing options.
Ordering a background check package is fast and easy. Simply register online or call (888) 378-2499. Signatures are collected electronically for your convenience, and a final background report is provided securely online.
Workforce Screening, Digitally Delivered
The members at Health Street were courteous, knowledgeable, and saved me money by informing me of the Platinum Package. This packaged coupled two of the more popular background checks for the most comprehensive value. Thank you Health Street! Rev. Daniel Rodriguez
Daniel Rodriguez
4/23/2021
Private Background Check
Per your report Health Street has COMPLETED the report and as I review this where does it show me that the person (s) we are hiring are safe to be hired I feel that in the last page, (Notice to Employer) you shouldneed to include a note summarizing your findings, a YES or NO recommendation would suffice.
Anna
8/29/2019
Spring-Fill Industries

The service was thorough providing information for pre-employment screening.
Ed Young
2/22/2019
Public Water Supply District 3
Good and fast service. Easy to use. Easy to use fast responses
Maria
7/6/2018
Claure Group
Friendly, quick service!. don't really have any comments about this…everything seems to work fine.
Dara
6/21/2018
Hamic Previte & Sturwold PA

Platinum Background Package Options
Platinum Background Package
$175
Our Platinum Package is an Employment Background Check that searches 3 databases plus the very important Court Record Repository search. By combining our triple database search with a court repository, you get the best of both worlds—and the most comprehensive criminal background check that we offer.
Frequently Asked Questions
Quick Links:
What is a Background Check?
The background checks offered by Health Street search different databases and records to create a report on certain information relating to a person. In this case, our Platinum Background Package combines our Triple Database with a comprehensive, actual court records search. This is the best possible protection for your company, your employees, and your customers.
How Does the Employment Background Screening Work?
All of Health Street's employment background checks require a signed agreement (only needs to be signed one time) and a signed waiver for each individual being screened. This is done completely electronically via Health Street's proprietary e-sign methodology. All background check reports and drug test results are posted to a secure online portal. You'll be provided a password once you register for testing.
For this extensive background check package, we'll take the following 5 steps process:
looks_one
We search the Court Record Repository in the location the person currently lives, as determined by their driver's license.
looks_two
We conduct a Social Security Number Trace, which verifies that a listed social security number belongs to the screened individual and is neither fake nor erroneous.
looks_3
The SS Trace also informs us if the person had other addresses in the past seven years. If so, we recommend to you that court records in those locations be searched as well.
looks_4
We run 3 additional database searches: terrorism registry, sex-offender registry, and national criminal index.
looks_5
If something comes up in the database research, we may also recommend another jurisdiction to search court records.
Does a Background Check Include a Drug Test?
Drug testing is not automatically included in this package. At checkout, a variety of different drug tests can be added for an even more comprehensive background check package.
Why Is Pre-Employment Background Screening Important?
Performing a background check for job candidates is critical to mitigating risks, especially for positions that deal with sensitive data or finances. Our background check services can help you determine if a candidate is trustworthy for the role.
Does the Background Check Have to Be Approved by the Job Candidate?
Yes. Each person who is being screened will need to sign a waiver. Health Street makes the waivers easily available electronically so that this process takes the least amount of time.
Can I Do Background Screenings in Multiple States?
When you add this full background check package to the cart, you will see that there are nominal fees which vary by state. If you need to add more than one state, we'll contact you for those additional fees. Of course, you will not need to re-purchase the whole package if additional state fees apply.
About Our Extensive Employment Background Check—Platinum Package
What We Check in Our Background Screenings
We offer many different types of background checks, and can look through several databases depending on the option that is selected. Some types of background checks that we perform include criminal database checks for employment, state background checks, resume verifications, driver and DOT screening services, and healthcare background screenings. Drug tests may also be added to any of these background checks.
Registering for Background Check Services
Registering online for a background check is simple. We will send you two documents once the registration is completed. The first document is an agreement for the background check service, and the second document is a waiver for the person being screened. These documents are quickly delivered electronically and easy to sign. As soon as we receive the signed documents, the background screening automatically begins. When the services have been completed, a background screening report will be stored securely in our online portal.
Why Choose Health Street
Security is Important to Us
Health Street will not conduct background screenings without first receiving approval from the person being screened. We will send out a waiver to the person being screened, and we will proceed once we receive that person's approval. After the background report has been completed, we store it securely in our online portal.
If you have any lingering questions, we would love to provide you with answers. Please don't hesitate to reach out via phone, and our friendly customer service team is happy to help.
Related Services
The following services are similar to Health Street's Extensive Employment Background Check—Platinum Package. Use the below links to learn more about each related service or package:
Reviews
By Abbygail Brown on 1/31/2018
Spring-Fill Industries
He was very efficient, knowledgeable and easy to understand! Very patient and gave me exceptional customer service!
By Kate on 1/30/2018
Tierra Del Sol housing corp
Great customer service. Screening for criminal past.
By Ahmed on 1/30/2018
Pine Mountain Lake Association
Exceptional service. Very well explained plan with a positive clear attitude.Communications thru email and messaging could not be better. Looking forward to using this service for other employees. Thank you so very much and will be sure to recommend this service if opportunity presents its self.
By Shannon on 1/30/2018
Magnolia Heating and Cooling
You made it simple. Thank you.
By Annoymous on 1/29/2018
Caruso Homes
Shervon was amazing throughout the entire scheduling process for drug test and background testing and very helpful when I called back with multiple questions. Her level of customer service went above and beyond & she was very pleasant each time I called back.
By Leslie Turner on 1/28/2018
Southern Classic Foods Inc
The customer service was very good. Delania was very diligent about working out the problem that arised with the first collection of specimen. All the people I spoke to at Health Street were courteous and informed. The drug test collection location was an Urgent Care in Vernon, CT. background check no problems.
By Jody Edinger on 4/21/2017
Very professional and helpful. Thank You
By Sarah Melican on 2/22/2017
Louis is Superman. I asked for a Drug Test and had it ready in my email in under 3 minutes. THAT IS SUPER SERVICE. I replied to his email stating I needed a background test as well….BOOM! Had it in my email along with a waiver in under 2 minutes. Seriously amazing customer service from All the staff at Health Street which is why we will continue doing business with you all! Kudos to all!
By T dominguez on 5/26/2016
service was awesome all around. great customer service before purchase and after results were received. information was accurate and clear. thank you!!!
By KATY on 2/16/2016
Pine Mountain Lake Association
Very professional and explained every process of submitting a background test. Results were fast.