Hiring Nannies & Babysitters
Hiring a babysitter online may seem fast, easy, and convenient, but make sure you don't overlook the need to conduct a background check.
Whether you need a babysitter for an evening at short notice or you're looking for a long-term nanny or senior caregiver, caregiver platforms like Care.com, UrbanSitter, SitterCity and Zum make the sourcing and hiring process a breeze. And since these are established businesses, surely you can rest assured that they're only matching your request with fully vetted, thoroughly screened nanny or babysitter, right?
The truth is that these online directories are not required to perform ANY background screening on the caregivers they refer.
While they may look like professional agencies, Care.com and the others are just ordinary websites. The information about these caregiver candidates, whether it's a childcare provider, senior companion or someone else, comes from the caregivers themselves. Nothing is verified by the organization or any third-party background screening company. And this can have devastating consequences.
A Wall Street Journal article chronicled several stories of criminal negligence under the supervision of "caregivers" who advertised themselves on Care.com. The Journal's reporting found that the platform's screening process is so minimal that people with criminal records can pass the initial checks and get listed on the website. Sheila Marcelo, founder of Care.com, told The Wall Street Journal that the responsibility of conducting a background screening on its caregivers is solely on the families that hire them.
She stated that Care.com is just "a marketplace platform, like Indeed or LinkedIn."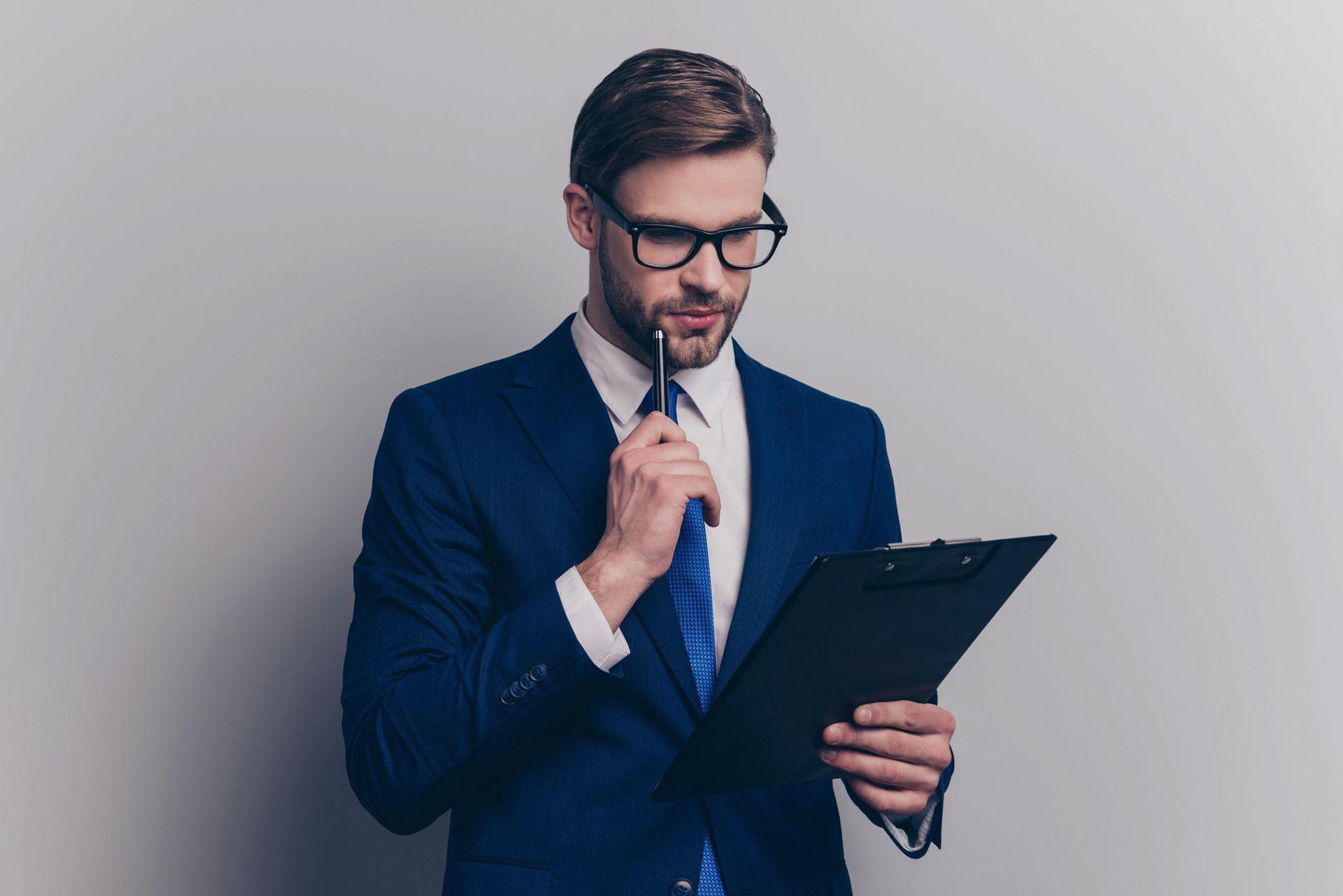 Are Nannies Subject to Background Screenings?
It depends on the platform, but there is no "standard" and no legal requirement to do nanny background checks. Often, there is no information as to whether they're screened at all, so it's best to do it yourself to be certain.
When Hiring Caregivers, Take the Initiative
We don't want to discourage you from using these convenient services. There are well-trained, highly qualified caregivers on these popular apps and websites, and many families have fallen in love with their service providers. Go ahead and use these important services, but before hiring a nanny, babysitter, or companion, do your own due diligence.
Instead of being a customer in an open marketplace, think of yourself as an employer hiring a potential employee. As you probably know, a standard job interview and first impressions aren't effective ways to weed out unqualified or unsuitable employees. Conducting a "babysitter background check" just as you would a professional employment screening is the only way to have peace of mind when you hire someone to watch over your loved ones.
Stress not! Although nanny background checks are now your responsibility, conducting a background check that is accurate and thorough is not as difficult as it sounds.
We're here to guide you through each step.
How Do You Conduct a Background Check on a Babysitter?
After notifying the babysitter, it's best to work with a professional screening agency. They'll have experience and access to criminal databases, sex offender registries, motor vehicle reports, drug tests and more, and can provide you with a comprehensive report.
How to Run Your Own Background Screening on a Nanny
Are you looking for a nanny or babysitter, but you're not sure how to run a background screening on a potential caregiver? When you need to hire a part-time babysitter, full-time nanny, house cleaner, personal assistant, senior caregiver, tutor, or dog walker, follow this simple step-by-step process.
1. Get Permission to Run a Background Check
Before hiring, tell your candidate that you do background checks. Don't be afraid to insist on this because professional caregivers understand that this is a family's due diligence. They know the drill.
If you're working with Health Street, you're almost at the finish line!
Once you have their consent, all you need to do is order the babysitter or nanny background check(s) you want on our easy-to-use website, and we'll handle Steps 2 through 6 for you. We'll even have your potential babysitter or caregiver plug in their identification directly into our platform to ensure there are no errors.
If you prefer to run background checks for your potential caregiver manually, read on.

2. Ask for Their Basic Identifying Information
Ask your candidate for their full name, driver's license number, and home addresses for the past seven years. This is used for identity confirmation, and to obtain the person's criminal records and other personal data.

3. Order a Criminal Background Check from a Credible Provider
Use the identifying information to run a criminal background check. You can order a package from Health Street that includes different checks, or you can use another trusted background screening provider. This background screening should include the National Criminal Database in addition to local court records and criminal databases from each county where your prospective hire has recently lived.
4. Check the NSOPW to Flag Sex Offenders
The National Sex Offender Public Website (NSOPW) lists all registered sex offenders, and it's free to use. This government website lets you search public state, territory, and tribal sex offender registries. Do thorough checks of this sex offender registry database (as Health Street does) to account for possible alternate name spellings. This is an extremely important check for a babysitter or nanny job, as it may indicate a history of child abuse and neglect.
5. Check Motor Vehicle Records
Using your candidate's seven-year history of residential addresses, contact the Department of Motor Vehicles (DMV) in the state or states where they've lived. With their driver's license number, you can look up their public driving records. If the DMV won't give you these records, there are websites where you can look them up, for a fee. Although many background screening companies don't include driving records as part of their screening process, Health Street offers various screening packages with this service. Avoid the time and aggravation of lengthy conversations with DMV staff.
6. Analyze Your Results
The biggest red flags are obvious—a history of criminal drug abuse, being listed as a sex offender, or having a fake identity. If your caregiver will be driving as part of their services, pay close attention to their motor vehicle records, including traffic violations. If they have a history of reckless driving, that may be a good indication of their temperament. If Health Street is your background screening company, a professional can walk you through the results and explain their significance.
Put Your Concerns to Rest and Hire a Caregiver Confidently
Although running multiple checks will take time and cost money, it's worth it to know that your loved ones are given the best care. Order a background screening package from Health Street to streamline the process and get all the checks you need. It's thorough and meets the standards of employment screenings. You can order from your phone, avoid the time-consuming legwork and incomplete solutions, and enjoy complete peace of mind.
Save time and effort — just provide your candidate's information and Health Street will take care of the rest. Call (888) 378-2499 or register for an account online.