What Do Employers Look For in a Drug Test?
It's becoming quite common for employers in a wide range of industries to require a pre-employment drug test. This allows employers to feel confident they are choosing the best candidates for the job and to screen out certain applicants early in the hiring process. Some employers also choose to mandate ongoing drug screening for current employees.
If you're an employee or job candidate, you may wonder what to expect during a pre-employment drug test, including which drug substances employers typically look for and how certain drug test results are handled. The following guide will answer these questions and more.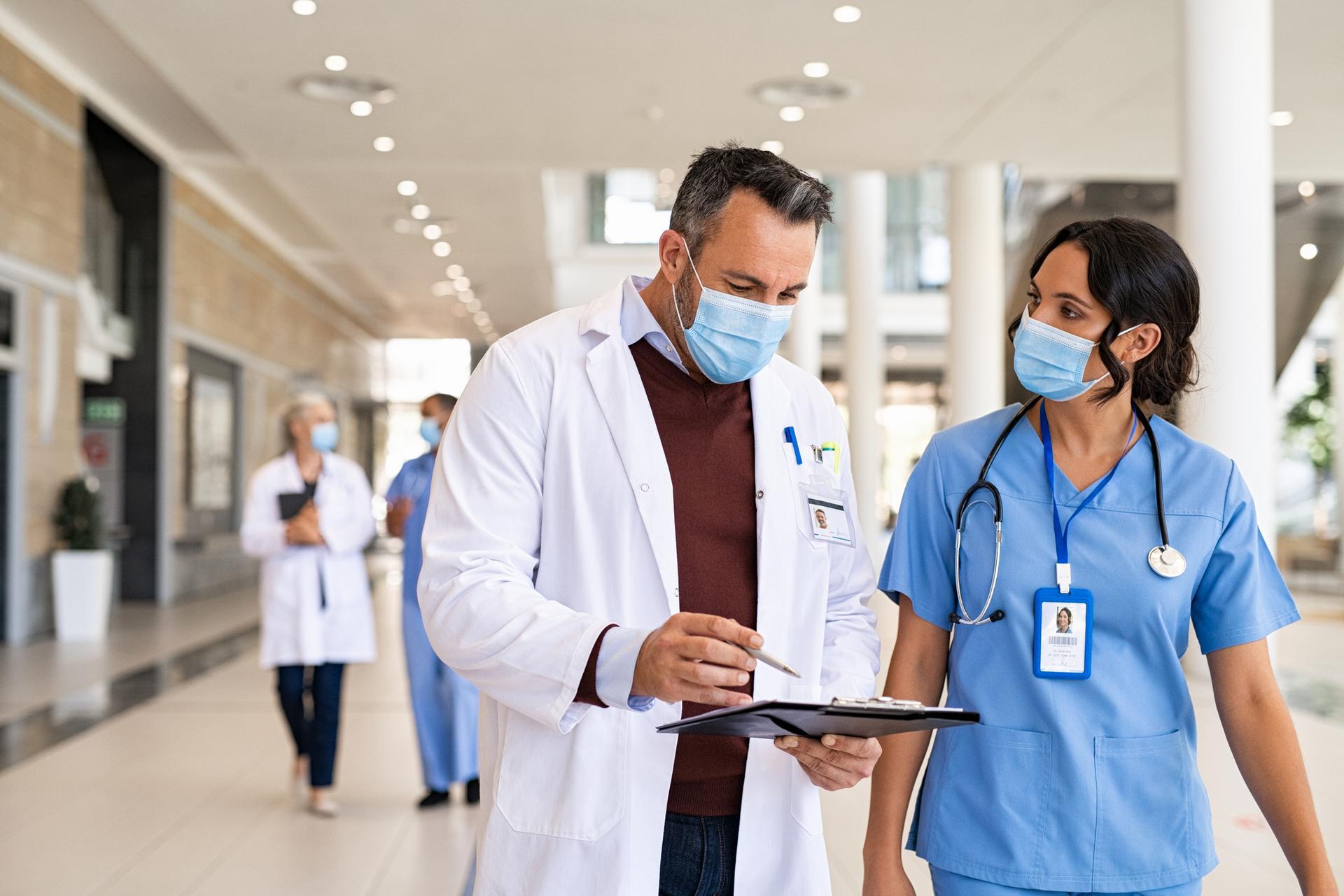 What Substances Does an Employee Drug Test Look For?
Employers can choose from a variety of different drug tests, with some checking only for the most commonly used substances and others testing for a wider range of drugs. One of the most common types of drug testing for hiring is a 5 panel basic test. This checks for the use of marijuana, cocaine, codeine, morphine, heroin, PCP, and amphetamines like Ritalin and Adderall.
Employers may also choose more extensive tests that check for other substances like MDMA (ecstasy), barbiturates, and prescription opiates like oxycodone. Some tests also screen for alcohol use.
What Type of Drug Test Should I Expect?
An employee drug test may take a variety of different forms. Some of the most common include:
double_arrow
Hair drug test
double_arrow
Breath alcohol tests
double_arrow
Mouth swab (saliva test)
Urine tests are the most commonly used format for drug testing during hiring and ongoing employee drug testing. Saliva tests are also popular since they are non-invasive and offer fast results.
How Far Back Do Drug Tests Go?
Many drug tests can indicate prior drug use, but the amount of time depends, in part, on the type of test. For example, a breath alcohol test only shows how much alcohol is currently in the blood. A saliva test will show as positive if you've used the substance in the past few hours or, at max, a day or two prior.
In contrast, a hair drug test provides a window of about 5 to 90 days into a person's past drug use but doesn't indicate current impairment due to drugs. Urine tests show the presence of drug residues that remain in the body after the effects have worn off. These tests can provide positive drug test results for certain drugs, like marijuana, for up to a month after the last use.
What Happens if I Fail an Employment Drug Test?
A failed employment drug test can bring up a lot of questions for both employers and employees. In some cases, employers are required to follow federal drug-free workplace laws and regulations. In this case, there is no wiggle room, and the rules are not open for interpretation.
However, most private employers are free to create their own policies. When faced with positive drug test results, employers should consistently follow their written drug testing policy. Otherwise, accusations of discrimination could arise. When creating a drug testing policy, employers should ensure familiarity with federal, state, and local laws and seek out additional drug testing resources if possible.
In many cases, private employers will not terminate an employee for a one-time positive drug test. They may request that you go to rehab and allow you to retain your position under certain conditions. It's possible you may be denied a promotion or suffer other consequences. In addition, if you fail a pre-employment drug test, the job offer will likely be rescinded.
Frequently Asked Questions
Will a company tell you if you fail a drug test?

If you've failed an employment drug test, in many cases, a medical review officer (MRO) will contact you to determine whether there is a legitimate medical reason for the positive result.
What drugs show up in a drug test?

There are different types of drug tests that check for different substances. A standard 5 panel test checks for the use of marijuana, cocaine, basic opiates (heroin, codeine, and morphine), PCP (angel dust), and amphetamines.
Is there a record of failed drug tests?

A failed employment drug test is not reported to the authorities and there is no public record of your results accessible to future employers or anyone else. However, DOT applicants must disclose past failed tests.
How do I dispute a positive drug test?

Some ways to dispute a drug test include requesting a re-test as soon as possible, disclosing any substances that may have led to the positive result, or requesting a more advanced testing method.
Citations
menu_book
Doyle, Alison. "What You Should Know About Employment Drug Testing." The Balance Careers, 11 March 2021, https://www.thebalancecareers.com/drug-and-alcohol-tests-for-employment-2060409
menu_book
Rosenthal, Jared. "Different Types of Drug Tests." Health Street, https://www.health-street.net/blog-drug-testing/different-types-drug-tests/
menu_book
Wagener, Dan. "How Long Does Pot Stay in Your System?" American Addiction Centers, 7 January 2022, https://americanaddictioncenters.org/marijuana-rehab/how-long-system-body
menu_book
Nagele-Piazza, Lisa. "Workplace Drug Testing: What to Do When Employees Fail." Society for Human Resource Management (SHRM), 21 January 2020, https://www.shrm.org/resourcesandtools/legal-and-compliance/state-and-local-updates/pages/what-to-do-when-an-employee-fails-a-drug-test.aspx
menu_book
"Federal Laws and Regulations." Substance Abuse and Mental Health Services Administration (SAMHSA), https://www.samhsa.gov/workplace/legal/federal-laws
menu_book
"What Happens If You Fail a Drug Test Your Employer Gave You?" Nextep, https://thenextep.org/what-happens-if-you-fail-a-drug-test-your-employer-gave-you/
menu_book
"What Happens If You Fail a Drug Test." WHATT.org, https://whatt.org/questions/what-happens-if-you-fail-a-drug-test/
menu_book
Guerin, Lisa. "What are my rights if my drug test yields a false positive?" Nolo, https://www.nolo.com/legal-encyclopedia/what-rights-drug-test-yields-false-positive.html