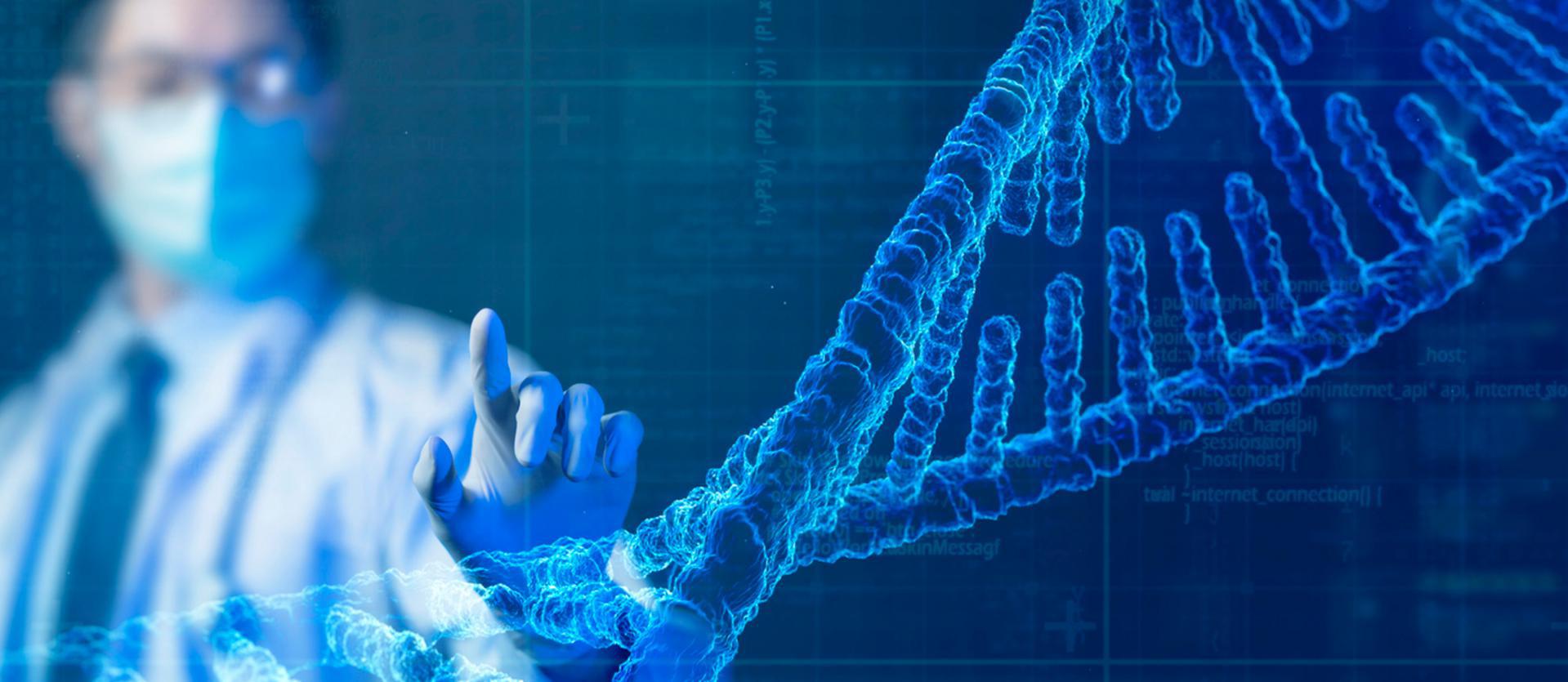 Legal Sibling DNA Test
A Sibling DNA Test will determine if two (or more) people are either full or half-siblings. A mother may order this type of DNA test to see if her two children have the same father, without having to involve the potential fathers. Two adults who believe they may have been fathered by the same man may also get this test.
Any people who believe they may share one or both parents, but aren't completely certain, or perhaps they need definitive proof for legal purposes, benefit from our legal sibling DNA test.
Examples include:
people_outline
Adoptees who discover each other but can't prove that they are siblings
people_outline
Children of sperm donors who find one another on a registry website and believe they may have the same dad
people_outline
Two people who aren't 100% certain of their family history and want to know if they are full siblings or half-siblings
Our half-sibling and full sibling DNA test will give you the answers you're looking for. These tests are able to confirm the biological connection between sisters and brothers. Register online or call (888) 378-2499.
Workforce Screening, Digitally Delivered
Very knowledgeable and friendly customer service reps.
Kendra Coleman
9/14/2021
Fast and great
Chantel
5/24/2021
I now have a conclusion in my life as to who is my biological father. I have a 12 sibling… A brother!! It could've been cheaper.
Francy Metzger
10/6/2020
I was extremely happy with the services provided. Very professional
Suzanne Fitts
9/14/2020
Really great company.
Lexus Phillips
7/9/2020
Sibling Legal DNA Test Options
Sibling Legal DNA Test
$450
About Full Sibling and Half Sibling DNA Test
What Sibling DNA Testing is Used For
This type of relationship testing answers the question "do these individuals share the same parents?" A mother may have remarried, had a child by another man, or there was a sperm donor.
It is not always possible to test the parents. The children might not be in touch with their biological mother or biological father. The parents may be deceased. Or they may not agree to be tested. Genetic testing of siblings can prove or disprove siblingship, which can be helpful for legal reasons and to provide peace of mind.
How to Schedule a Sibling DNA Test
We require an appointment for sibling DNA screening; however, we offer flexible scheduling. You can order and schedule your test online or call us.
looks_one
Tell us when and where you would like to be tested and let us know how the individual parties will be tested. They can test together, at the same time and at the same clinic, or separately, at different times and/or different clinics.
looks_two
If the parties reside in different states, they can be swabbed where they live, at your request.
looks_3
We'll send you a text message and email with your appointment information.
looks_4
If you need to change the scheduled times or locations in the confirmation letter, there is no charge to do so.
looks_5
Tests are performed at licensed clinics and DNA samples are collected through simple cheek swabs.
Important: For sibling DNA testing, please tell us what you know about your relationship (for example, "we know we have the same mom") and what you don't know (for example, "we think we share a dad, but we're not sure"). This helps us to properly compare your DNA and analyze the statistics. Also, if other known siblings or half-siblings on either side of the family can be tested, that improves the statistical certainty of the DNA test results. We recommend at least one other close relation for a conclusive result.
Frequently Asked Questions
Quick Links:
How Costly is Brother & Sister DNA Testing?
At Health Street, our DNA test for siblings costs $450. We are experts at relationship testing and have convenient clinics located across the U.S. This makes it easy, even if the potential siblings live in different states.
Note for NY residents: NY residents must provide a doctor's prescription for all DNA tests and must pay $45/person lab fee directly to the lab.
Who determines the results of my test?
After our lab collects the specimen (from a cheek swab) and extracts the DNA, our geneticists study 21 different genetic markers for each individual. They perform a statistical analysis that determines the likelihood that the people are biologically related, either as full siblings or half-siblings. Please be advised that in sibling DNA testing, the likelihood of a biological relationship may or may not be conclusive.
When will I get my results?
It usually takes about a week to obtain sibling DNA screening results. You will receive the signed lab report by email, and an official hard copy is sent by U.S. mail. This paper copy of the DNA results takes an additional week or two to arrive.
Why Order a Legal Sibling Test from Health Street
There are many reasons to order your sibling DNA test through Health Street. We have years of knowledge and expertise in court-admissible DNA testing, which may be required not just for child support and child custody cases, but also for immigration issues, inheritance, and estate planning.
While home DNA testing with a sibling DNA test kit is available, there may be a question of whether a judge will accept those results. Our legal DNA sibling test, which is analyzed by professional lab technicians, is highly accurate and admissible in court. This can make legal proceedings go far more quickly and smoothly.
DNA collection is fast and easy at one of our many licensed clinics.
In addition to our affordable testing services, we offer personalized customer service, easy by-phone or online ordering and scheduling, and the convenience of thousands of clinics nationwide.
Order your sibling DNA test today!
Related Tests
If you'd like to see a comprehensive list of all DNA tests that Health Street offers, you can view all DNA tests here. Below are some of the related DNA tests that we offer:
Reviews
By Hannah Bontrager on 5/27/2020
loved the lady, gave me a pic
By Elsa Garcia on 10/12/2019
Great fast service!
By Michelle DesRoches on 5/23/2019
Louis has been professional and prompt in responding to my questions and information needed. He appears to be very knowledgeable and that is comforting when requesting services that require complete accuracy and may involve life changing results!
By Atina Willems on 5/16/2019
Customer Service was absolutely wonderful! I used your facility in Winchester. I did half sibling testing.
By Brenda Thompson on 3/24/2019
I would like to thank Queava for going over and above what she needed to do. She was such a big help to me. Without her help, not sure I would have been able to complete the process. She deserves the Highest Rating possible.I went to Lab Corp in Hampton, VA.Had a DNA test for siblings.
By Brenda Thompson on 3/24/2019
Queva was amazing. I want to thank her for going over and above what was needed to help me. She deserves the highest rating possible (more than a 5 star—-she needs 10 star.I went to Lab Corp in Hampton, Va to have a DNA test for siblings.
By Vivian Hammers on 12/20/2018
Great.Of course it turned out great.I am 66 years old and I finally found out who my dad and brother is.
By Dina Elliott- Ramos on 11/1/2018
Customer service great! The test a rip off!
By Theresa M Oatley on 10/23/2018
Knowing that I can add another family member to my DNA testing at no extra cost is such a relief there are no words to explain that. Thank you all so very much.
By Kristina Falwell on 9/17/2018
Informative-Richmond, VA-Sibling dna test