Military Bans DNA Testing Kits for Soldiers
The United States Department of Defense (DoD) issued a statement warning military personnel to avoid using at-home DNA testing kits offered by private heritage DNA testing companies. Although the memo doesn't go into great detail about the catalyst for the announcement, it does outline government officials' concerns that ancestry DNA tests are unregulated and produce unprotected results from potential abuse. Experts think the statement is probably related to a published study that outlined the security flaws in public DNA databases.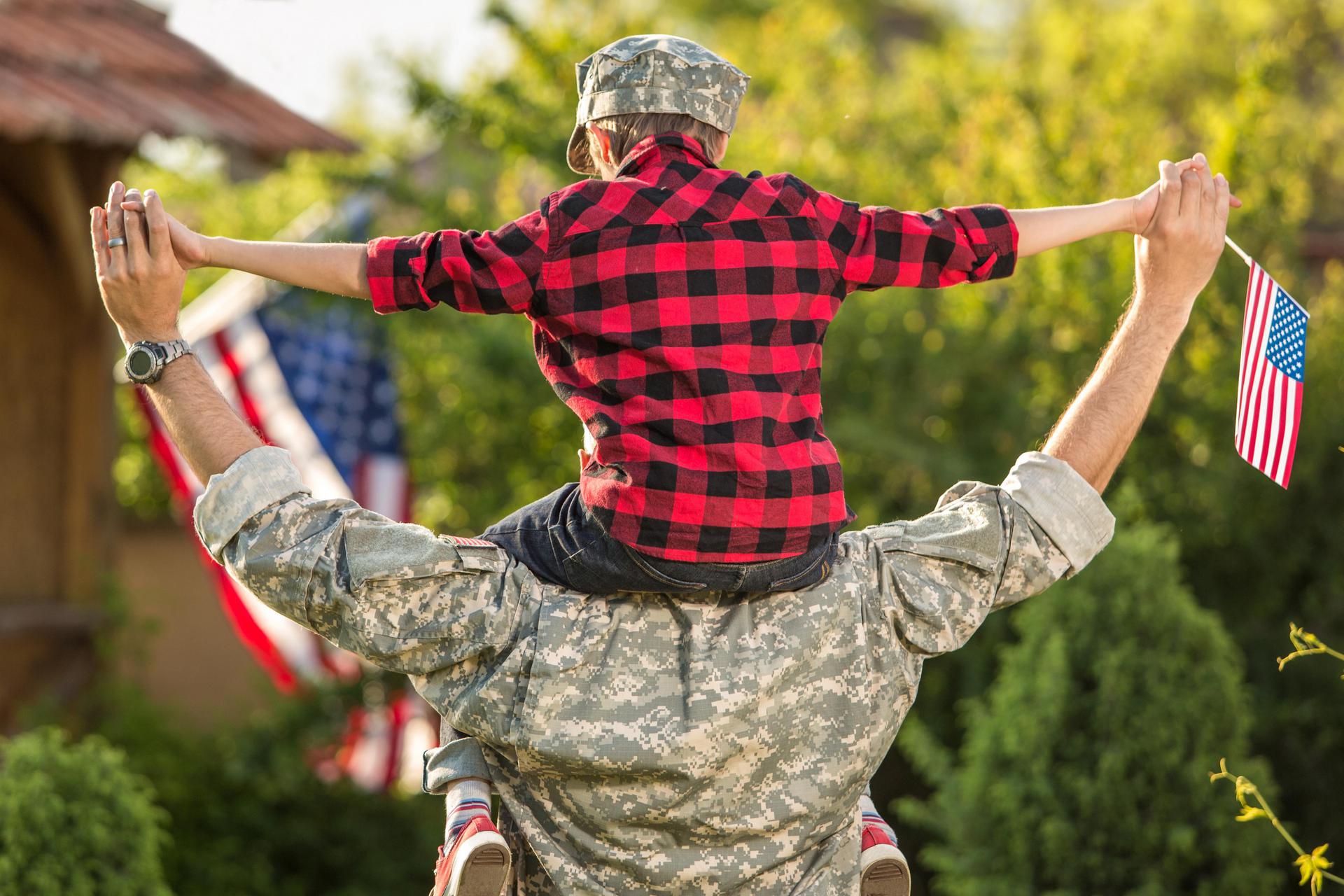 U.S. Military Personnel Prohibited from Using At-Home DNA Testing Kits
This prohibition does not mean that members of the U.S. military cannot take any DNA test. There are many legitimate reasons a serviceman or woman may want to take a DNA test, like confirming paternity or another biological relationship. In these cases, military personnel can take a Legal DNA Test through a certified laboratory with high-security standards like Health Street.
New Policy Targets Heritage DNA Testing Companies with Low-Security Standards
The Office of the Secretary of Defense issued a Pentagon memo regarding DNA testing to military personnel across the country on December 20, 2019. Signed by both the Under Secretary of Defense for Intelligence, Joseph Kernan, and the Assistant Secretary of Defense for Manpower and Reserve Affairs, James Stewart, the short letter offers little information.
In a way of explanation for the new order, the memo states, "These [direct-to-consumer] genetic tests are largely unregulated and could expose personal and genetic information, and potentially create unintended security consequences and increased risk to the joint force and mission." Inaccurate ancestry DNA testing by unsecured companies is the worry of the DoD.
The Dangers of Giving Your DNA Information to Unsecure Companies
Kernan and Stewart highlight two main security risks associated with giving a private, unregulated company access to a servicewoman or man's DNA. Firstly, military members could receive inaccurate DNA test results that could wrongly influence their decisions or even eligibility for certain military programs. This is an interesting concern, given that it involves the misuse of DNA information by military representatives themselves through DoD Individual Medical Readiness requirements.
Secondly, DNA information could easily be hacked by malicious third parties and used to identify a servicewoman or man for illicit purposes. A 2019 paper by the University of California, Davis Professor Graham Coop and postdoctoral researcher Michael 'Doc' Edge revealed how simple it could be to source-identifying information from public DNA databases. "People are giving up more information than they think they are," Coop says. Information that, unlike a stolen credit card number, can never be changed.
The military's concern that military personnel's DNA information could be hacked, compiled, and used against a person individually or the entire country may be a result of the government's growing use of DNA technology. The government has used DNA testing to confirm refugee application information and has increasingly incorporated DNA testing into border control procedures and criminal databases. The conclusion? The federal government is happy to use DNA testing to identify and surveil individuals in the country, but is very concerned about other groups or governments gaining the same access to information about American soldiers.
The Importance of Accurate DNA Testing for Military Personnel
While the DoD's concerns seem to be more related to medical information that can be discovered through consumer ancestry DNA testing, many members of the armed forces take DNA tests for other reasons. With military families often going through big changes from a distance and being separated for months at a time, paternity testing during the pregnancy or after a child is born are commonly requested services.
Luckily, military personnel can adhere to the government's new order and still get a DNA test to confirm close family relationships. The memo explicitly warns servicemen and women about using consumer ancestry DNA tests — not all DNA tests. There are big differences between consumer ancestry DNA testing companies that promise to reveal your heritage and specialized DNA testing companies that confirm familial relationships. Certified DNA testing specialists like Health Street use a secure system to gather and store client DNA information, producing test results that are over 99.9% accurate. We never share your information with anyone outside Health Street.
Legal DNA Tests Are Still a Viable Option for Members of the U.S. Military
If you are a servicewoman or man and interested in confirming the paternity of a child, your safest option is a Legal Paternity Test. These DNA tests do not fall under the DoD's warning of companies or services to avoid. Legal Paternity Tests like those offered by Health Street are done by taking a cheek swab from the presumed father in a certified clinic – Health Street has over 5,000 locations. The sample is then run through a 21-marker analysis to produce your results with 99.9% accuracy or greater. DNA test results from a Health Street Legal Paternity Test are admissible in court and securely stored in a private location. You can get answers and stay safe.
Health Street offers a Military Discount to Members of the US Military and their Families
Citations
library_books
"DOD memo on DNA testing." SCRIBD, https://www.scribd.com/document/440727436/DOD-memo-on-DNA-testing#from_embed
library_books
McLaughlin, Jenna and Dorfman, Zach. "Exclusive: Pentagon warns military members DNA kits pose 'personal and operational risks.'" Yahoo! News, 23 December 2019, https://www.yahoo.com/news/pentagon-warns-military-members-dna-kits-pose-personal-and-operational-risks-173304318.html
library_books
Murphy, Heather and Zaveri, Mihir. "Pentagon Warns Military Personnel Against At-Home DNA Tests." The New York Times, 24 December 2019, https://www.nytimes.com/2019/12/24/us/military-dna-tests.html
library_books
University of California – Davis. "Hobbyist DNA services may be open to genetic hacking." EurekAlert!, 7 January 2020, https://www.eurekalert.org/pub_releases/2020-01/uoc–hds010620.php
library_books
Greenbaum, Dov. "From the US Army to Marriage in Israel: The Legal Status of DNA Testing Kits. The Algemeiner, 12 January 2020, https://www.algemeiner.com/2020/01/12/from-the-us-army-to-marriage-in-israel-the-legal-status-of-dna-testing-kits/
library_books
"Pentagon Advises Members Of Armed Forces Not To Use Home DNA Testing Kits." NPR – All Things Considered, 24 December 2019, https://www.npr.org/2019/12/24/791205583/pentagon-advises-members-of-armed-forces-not-to-use-home-dna-testing-kits