Marijuana Drug Testing Laws by State
As marijuana laws vary from state to state, the rules for employee drug testing get more and more complicated. This guide offers resources on the parameters for marijuana drug testing laws in each state. Employers who hire across state lines face especially complicated issues. Businesses need to understand which state marijuana laws apply, when federal law takes precedence, and where marijuana testing is prohibited for employment purposes.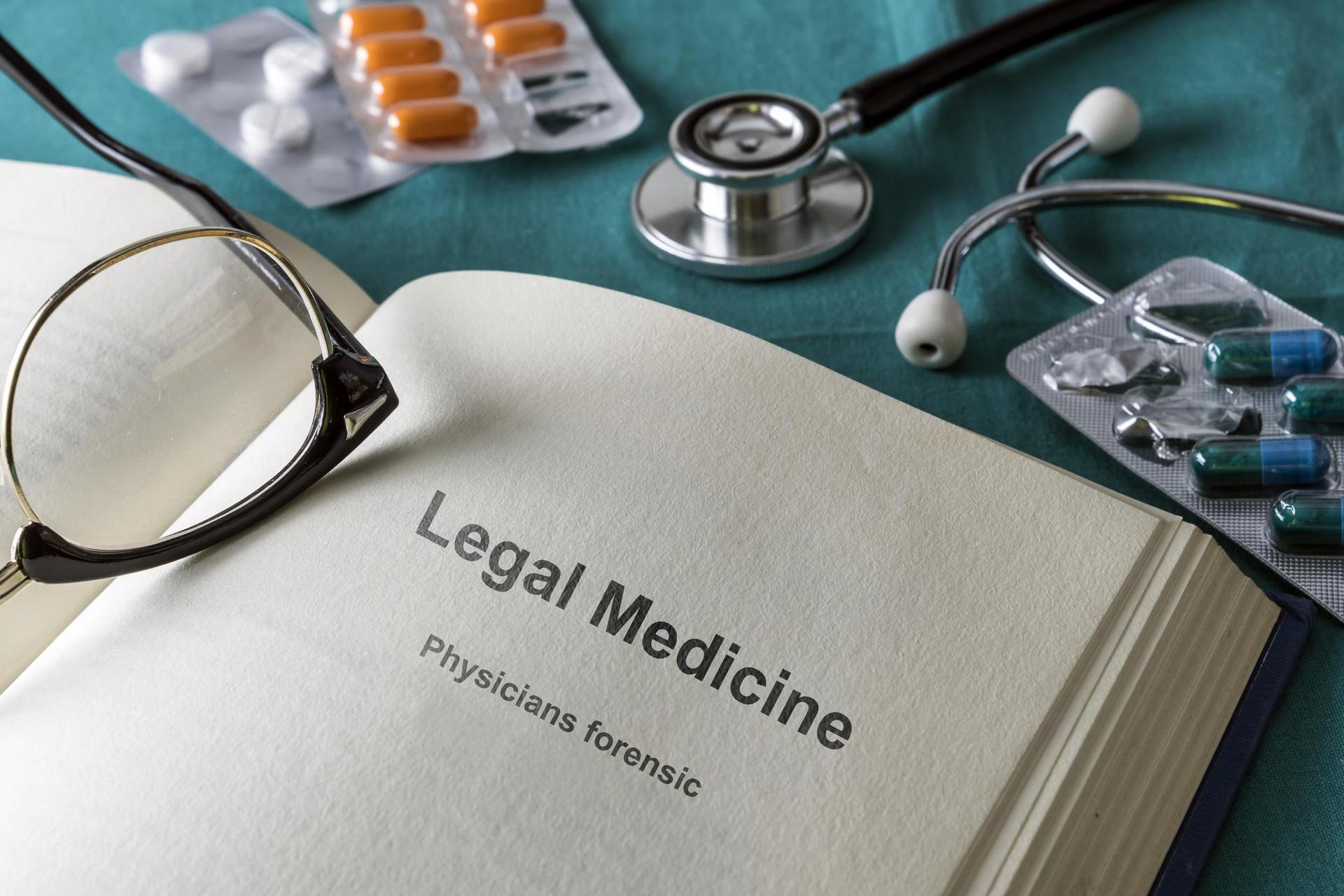 Marijuana legislation has been changing rapidly across the United States for over 20 years. Today, 33 different states have legalized some form of marijuana and passed new legislation governing its usage. For employers, this broadened access to marijuana can create a number of issues during the hiring process and in the workplace.
Without a national policy standardizing legal access to marijuana, usage and drug testing policies are decided on a state-by-state basis with federal guidelines used as a minimum standard. Depending on state laws, employers in some states can choose to drug test their employees with very few restrictions, while business owners in other states must work in specific industries to be able to administer drug screenings to job applicants or current employees. To be sure, it is getting more complicate for employers to understand how varying state marijuana laws impact employment drug testing.
Only about 20 of the 33 states which have legalized medical marijuana (MMJ) specifically prohibit employers from taking action if an employee receives a positive test result. Some of these states require employers to make accommodations for employees with a prescription for medical marijuana, but most states in the U.S. allow employers to discipline employees or job applicants who receive a positive test result without any restrictions.
Familiarizing yourself with the drug testing laws of your state and the states you do business with is essential to legally run your company and protecting your workforce. Keep reading to learn more about the marijuana drug testing laws and employer-related policies of each state in the five major regions of the United States.
Map provided with permission of: https://www.mpp.org/states/
The Northeast
pin_drop
pin_drop
pin_drop
pin_drop
pin_drop
pin_drop
pin_drop
pin_drop
pin_drop
pin_drop
The American Northeast is the only region in the country where every state has legalized some form of medical marijuana and often recreational marijuana. Including parts of the Appalachian Mountains, the Great Lakes, and the Atlantic Ocean coastal area, the Northeast has some of the most liberal marijuana laws in the country after the West. In many of these states, the law that legalized marijuana is the same piece of legislation that regulates employer testing for the drug.
Residents of Maine, Vermont, and Massachusetts enjoy access to both recreational and medicinal marijuana. Public and private employers in these states can require an employee to take a drug test, depending on certain stipulations. In Maine and Massachusetts, employers can drug test for specific causes or randomly in certain industries. Employers in Maine must receive approval from the state before enacting a workplace drug testing program. In Vermont, most types of employers can do drug screenings with advance notice, but no random screenings are permitted.
In Delaware and Rhode Island, medicinal marijuana has been legalized under various schemes, but recreational marijuana has not. Most public and private sector employers have the right to screen their employees randomly at various points in the pre-employment and employment phases.
Medical marijuana has been legalized in New Hampshire, New Jersey, New York, and Pennsylvania as well. In these states, specific legislation concerning employer drug testing policies has not been enacted. In all of these states, employers cannot discriminate against employees who are medical marijuana patients, but they can prohibit using medicinal marijuana during work or in the workplace.
In Connecticut, only medical marijuana is legal and all private employers can test job applicants if they request their informed consent in writing beforehand. Current employees can be tested if they've been absent from work for at least one year, shown suspicious behavior, or work in certain professions.
Whether medical marijuana users can be penalized for testing positive for THC in a workplace drug test is still undecided in much of the region. In Delaware and Rhode Island, employers cannot penalize an MMJ card-carrying employee for a positive drug test. In Massachusetts, however, employers can deny employment to an applicant for failing a pre-employment drug test.
The Southeast
The Southeast of the U.S. is home to warm climates thanks to the Gulf of Mexico, massive plain areas and some of the most unique territory in the country. Most of the states in the Southeast have not legalized the medicinal or recreational usage of marijuana. This region includes the District of Columbia (Washington D.C.), although it is technically a district and not a state.
Washington D.C. is the only area in the Southeast that has legalization programs for both medicinal and recreational marijuana. The district's medical marijuana law includes no further legislation concerning employer drug testing regulations. Instead, employers are requested to follow federal screening guidelines.
Arkansas, Louisiana, West Virginia and Florida are the only four states in the region that have passed medical marijuana legislation. Arkansas and West Virginia have not passed any recent marijuana legislation directly pertaining to employers — however, current law states that employers can screen employees randomly after receiving written consent in Arkansas and almost without restriction in West Virginia.
In Louisiana, most employers can require drug testing but must also give employees or applicants who test positive the chance to have their test results reconfirmed by a third party (but not take a retest). In Florida, employers must provide their policy (but not necessarily a job offer) and have the right to deny employment based on an applicant's refusal to take a drug test.
All of the remaining states of the Southeast, including Alabama, Georgia, Mississippi, North Carolina, South Carolina, Tennessee, and Virginia, allow for most public and private employers to require drug testing during the pre-employment and employment phases. In Alabama, employers can test an applicant or employee after they have received the employer's drug testing policy and a conditional employment offer.
In Georgia, public employees who fail a drug test can be barred from public employment for up to two years. In every other state of the Southeast, employers are usually advised to follow federal testing and disciplinary guidelines as there are no additional state regulations.
The Midwest
pin_drop
pin_drop
pin_drop
pin_drop
pin_drop
pin_drop
pin_drop
pin_drop
pin_drop
pin_drop
The marijuana legislation in the Midwest is as diverse as the variety of states that make up the region. For employers, there are four main categories of state marijuana policies in the Midwest according to marijuana legalization and employer rights.
This region includes several states that have legalized medical marijuana but only one that allows the recreational sale of the drug— Michigan. Despite the new legislation on marijuana use in this state, MI employers are advised to follow federal regulations for testing because there have been no new state laws specifically about screening.
Like in Michigan, most private and public sector employers can administer drug tests by following federal regulations in Illinois, Indiana, Missouri, North Dakota, Ohio, and Wisconsin as well. Most of these states still have some specific regulations concerning workplace drug testing, however. Each of these states has allowed for medical marijuana except for Indiana and Wisconsin, where all marijuana use is still illegal.
In Ohio, employers must provide advance notice to applicants before requiring a drug test. Employers in Illinois, however, must establish a drug-free workplace program before they can complete drug screenings. Over in Indiana, all childcare workers must be drug tested before working with children, according to state laws.
In Nebraska, Iowa, and Minnesota most public and private employers can require drug screenings. In Nebraska, however, only private employers with six or more employees can test. In Iowa, drug testing is only allowed if the applicant is informed at the time of application and receives prior notice. Employers in Minnesota can test a pool of job applicants who have received their drug-testing policy along with a conditional offer of employment.
In the states of Kansas and South Dakota, the only legal statutes that exist concerning employer drug testing concerns the requirement to screen state employees and some public sector or industry-specific workers. In-state and public sector employment in these states, most testing can only be done after the employer has already made a conditional offer of employment.
The Southwest
Although the Southwest is made up of just four states, its land area is about the same size as the American Southeast which includes 12 states plus the District of Columbia. The Southwest is famous for vast deserts and the Gulf of Mexico, but it is also home to three states with medical marijuana legislation on the books: Arizona, New Mexico, and Oklahoma. Texas is the only Southwest state that has not updated its marijuana use laws or employer drug testing legislation in recent years.
Most public and private employers in Arizona, Texas, and Oklahoma can drug test their employees at will, according to federal regulations and industry standards. Employers in Arizona can even benefit from incentives from the state government for following certain drug-free workplace protocols.
Texas employers are not incentivized to organize a workplace program, but they are free to adopt whatever policies they choose (within the law) to promote a drug-free environment. The Oklahoma Standards for Workplace Drug and Alcohol Testing Act extended employer rights to administer drug tests in 2018 and required employers to provide applicants with advance notice before screening in the state.
In New Mexico, employer drug testing is more restricted. Only employees working in positions whereby alcohol or drug intoxication would pose an immediate and direct threat can be required to pass drug screenings in the state.
The West
The West is the largest region in the U.S. by land size, made up of nine continental states in addition to Alaska and Hawaii. Including natural wonders like the Grand Canyon and the entire Pacific Coast, it is the only region in the U.S. where the majority of states have legalized both medical and recreational marijuana. Residents in Alaska, California, Colorado, Nevada, Oregon, and Washington can easily access medical or recreational marijuana in their states with or without a prescription.
The West is also home to the first states to legalize medical and later recreational marijuana. California was the first state in the country to legalize medical marijuana in 1996. In California, workplace drug testing is mostly restricted to employers working in public safety or related public sector jobs. CA employers should have a bonafide reason or suspicion to require a drug search or it can be considered an illegal search.
Like in California, drug screenings in Nevada are restricted to employers working in the public sector. In Nevada, employees who test positive on a drug test should be sent for treatment or counseling and disciplined only on the second offense.
Colorado and Washington were the first two states to legalize recreational marijuana in the entire country in 2012. Although the state of Colorado did not place additional restrictions on employer drug testing policies at this time, the City of Boulder eventually passed an ordinance requiring employers to notify applicants when screening is needed. Even more, Boulder employers can only require a drug test of the final applicant for a position.
Employers in Washington state are also required to notify applicants beforehand and only test applicants who have already received a conditional offer of employment. Like in Colorado and Washington, employers in Wyoming are not required to follow additional regulations and should instead look to federal workplace drug-testing policies for guidance.
In the West, most employers in the public and private sectors can choose how and when they would like to administer drug screenings. While they must always be careful to follow basic federal guidelines, employers in the following states are relatively free to decide for themselves how to maintain a drug-free workplace: Alaska, Hawaii, Idaho, Montana, Oregon, and Utah.
In Alaska, employers must provide employees with at least 30 days written notice before a drug screening. Similarly, employers in Hawaii are required to give their employees notice before a test. Hawaii employees are asked to list any medications they are taking that could interfere with the test, including a medical marijuana prescription, to help mitigate negative consequences from positive test results.
In Idaho and Oregon, any employer can require employees to pass a drug screening with prior written notice if they have reasonable suspicion that there has been drug abuse. In Oregon, employers must include the requirement to pass a drug test in the employee's contract if they plan on taking disciplinary actions for positive test results. Drug testing is also permitted as a condition of employment in Idaho, but mostly for safety-sensitive job roles. Idaho and Wyoming are the only states in the West that have not legalized medicinal or recreational marijuana.
Public and private employers in Montana and Utah can choose to administer drug testing in both the pre-employment and employment phases without much regulation. In Montana, specific regulation exists to regulate employee drug testing in the transportation industry and hazardous jobs as well. Most employers in Utah can administer drug screenings to employees after providing written notice in advance.
Citations
library_books
Barreiro, Sachi. "State Laws on Off-Duty Marijuana Use." NOLO, https://www.nolo.com/legal-encyclopedia/state-laws-on-off-duty-marijuana-use.html
library_books
"United States Regions." National Geographic, https://www.nationalgeographic.org/maps/united-states-regions/
library_books
"Timeline of cannabis laws in the United States." Wikipedia, https://en.wikipedia.org/wiki/Timeline_of_cannabis_laws_in_the_United_States
library_books
"State Marijuana Laws in 2019 Map." Governing, https://www.governing.com/gov-data/safety-justice/state-marijuana-laws-map-medical-recreational.html
library_books
Barreiro, Sachi. "State Laws on Off-Duty Marijuana Use." NOLO, https://www.nolo.com/legal-encyclopedia/state-laws-on-off-duty-marijuana-use.html
library_books
"State Laws for Workplace Drug Testing." National Drug Screening, Inc., https://www.nationaldrugscreening.com/us-state-laws.php
library_books
"Pre-Employment Drug Testing Laws By State." Paycor, https://www.paycor.com/resource-center/pre-employment-drug-testing-laws-by-state
library_books
"State-By-State Workplace Drug Testing Laws." ACLU, https://www.aclu.org/other/state-state-workplace-drug-testing-laws
library_books
"Drug and Alcohol Testing Laws By State." EHS Daily Advisor, Business and Legal Resources (BLR), http://interactive.blr.com/Global/FileLib/Drug_Testing_Seminar/39318_DrugTesting_Report_EHSDA.pdf
library_books
"Drug and Alcohol Testing Laws By State." EHS Daily Advisor, Maryland Medical Cannabis Commission. (n.d.). Retrieved February 17, 2023, from https://mmcc.maryland.gov/Pages/Legalization-of-Non-Medical-Cannabis.aspx
library_books
"Map of Marijuana Legality by State." DISA Global Solutions, https://disa.com/map-of-marijuana-legality-by-state
library_books
"Procedures for Transportation Workplace Drug and Alcohol Testing Programs." U.S. Department of Transportation, https://www.transportation.gov/odapc/part40