What are the Guidelines for Drug Testing in the Workplace?
Workplace drug tests help employers reduce health issues, the cost of health issues, workplace accidents, litigation, and absenteeism, and improve employees' productivity. While business drug testing is critical for workplace safety, drug testing implementation requires compliance with local, state, and federal guidelines.
Some states, such as California, have laws protecting employees' privacy rights. These states may allow pre-employment drug testing, but random drug testing is only allowed in very few circumstances. Employers must familiarize themselves with local and state laws when considering drug testing implementation and developing a drug testing policy.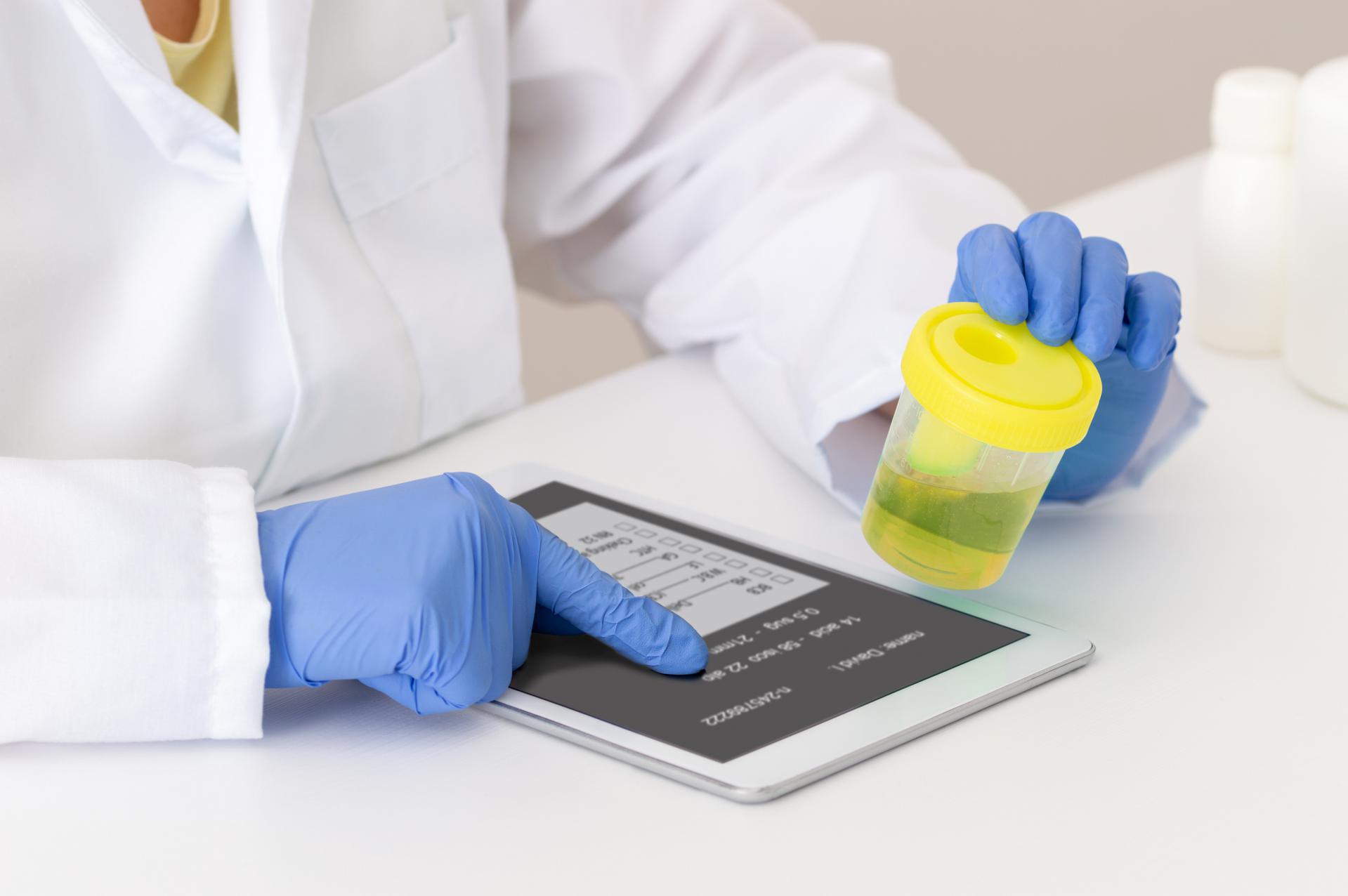 Developing a Drug Testing Policy
The Drug-Free Workplace Act requires federal agency contractors and grantees to develop a drug-free workplace policy. Federal law does not require private employers to establish drug-free workplace policies. However, many employers choose to implement drug-free workplace policies to avoid the adverse outcomes of drug use, increase productivity, and ensure the safety of all employees. Employers with a drug-free workplace program may also benefit financially. Some states require that insurers give workers' compensation premium discounts or credits to employers with a drug-free workplace program. Other states offer credit plans without specific legislation.
Employers must develop and implement a drug testing policy that complies with state regulations. A written policy allows employers to share information with applicants and obtain written consent for workplace drug tests, which may include a list of drug substances that they screen for.
All applicants that receive a conditional job offer must be subject to drug testing. Testing all employees avoids discrimination claims. State and federal guidelines help protect employers from litigation.
Federal Guidelines for Drug Testing in the Workplace
Federal drug testing laws aim to identify drug use in the workplace and protect employees' rights.
Americans With Disabilities Act of 1990
The Americans With Disabilities Act of 1990 protects employees from discrimination. The act prohibits all United States employers with 15 or more employees from discriminating against qualified job applicants with physical disabilities.
The law doesn't prohibit employers from enforcing drug-free workplace policies and does not offer protection to employees using illicit drugs. But it does prohibit employers from discriminating against recovering drug users and alcoholics. As long as the applicant or employee is qualified for the position, the employer cannot refuse to hire, terminate, or deny a promotion because of a history of substance abuse or because they're currently enrolled in rehab.
The Civil Rights Act of 1964
The Civil Rights Act of 1964 stops employers from discriminating against applicants or employees based on sex, age, race, nationality, or religion. This act applies to all private employers with at least 15 employees.
The National Labor Relations Act of 1935
The National Labor Relations Act applies to unionized workplaces and provides a legal structure for labor and management negotiations. Drug testing policies must be agreed upon with the union through a formal collective bargaining process. Negotiations must include when drug testing will occur and the penalties for positive drug and alcohol tests.
The Family and Medical Leave Act of 1993
The Family and Medical Leave Act (FMLA) applies to employers with at least 50 employees and employees with at least one year and 1,250 hours of work. Employees who meet these qualifications can receive up to 12 weeks of unpaid leave for health conditions or care for a spouse, child, or parent with serious medical problems.
Employees may use FMLA to treat substance abuse disorders and medical conditions that resulted from substance abuse. Employers must not terminate or take adverse employment action on employers for utilizing FMLA time for substance abuse treatment.
Frequently Asked Questions
How are workplace drug tests implemented?

Before implementing drug tests, employers must have a clear, written workplace drug test policy. All employers must obtain written consent before drug testing implementation, require mandatory drug testing without discrimination, and remain compliant with local and federal laws.
What is mandatory drug testing?

Mandatory drug testing policies discourage drug use among employees. Mandatory drug tests may include pre-employment, random, post-accident, and reasonable suspicion drug testing. Employers must clearly define drug testing in their drug testing policy and ensure all employees have access.
Who shall conduct the drug testing?

Workplace drug tests are generally conducted at a certified laboratory or the job site. Specimens are sent to the lab for analysis when collected on the job. Some companies offer mobile services for drug testing at work.
Citations
menu_book
Nagele-Piazza. "Workplace Drug Testing: Weighing the Pros and Cons." Society for Human Resource Management (SHRM), 21 January 2020, https://www.shrm.org/resourcesandtools/legal-and-compliance/state-and-local-updates/pages/the-pros-and-cons-of-workplace-drug-testing.aspx#:~:
menu_book
"7 guidelines for drug testing in the workplace." AGH, https://aghlc.com/resources/articles/2016/drug-testing-guidelines-160607.aspx
menu_book
"Directive: Training and Employment Information Notice No. 15-90." U.S. Department of Labor, 16 October 1990, https://oui.doleta.gov/dmstree/tein/tein_pre93/tein_15-90.htm#
menu_book
"Federal Laws and Regulations." Substance Abuse and Mental Health Services Administration (SAMHSA), https://www.samhsa.gov/workplace/legal/federal-laws#ADA
menu_book
"97-R-1095 Workers' Compensation Premium Discounts for Drug-Free Workplace Plans." Connecticut General Assembly, 1 October 1997, https://www.cga.ct.gov/PS97/rpt/olr/htm/97-R-1095.htm
menu_book
"Americans with Disabilities Act of 1990, As Amended." American with Disabilities Act (ADA), https://www.ada.gov/pubs/adastatute08.htm
menu_book
"Public Law 88-352." GovInfo, 2 July 1964, https://www.govinfo.gov/content/pkg/STATUTE-78/pdf/STATUTE-78-Pg241.pdf
menu_book
"The Law." National Labor Relations Board, https://www.nlrb.gov/about-nlrb/rights-we-protect/the-law
menu_book
"H.R.1 – Family and Medical Leave Act of 1993." Congress.Gov, https://www.congress.gov/bill/103rd-congress/house-bill/1