What Does Legalizing Marijuana Mean for My Business?
Over the course of the recent decade, significant changes have been applied to state marijuana laws across the country. From medical to recreational marijuana, numerous U.S. states now enforce marijuana-related legislation that allows the consumption, sale, possession, and cultivation of cannabis for qualifying adult users.
However, certain states still prohibit marijuana use — and a lack of federal legalization complicates matters even further. This can put business owners in a tricky spot, as there are several legal and economic implications surrounding cannabis legalization, especially as it pertains to workplace drug testing policy.
Here's what legalizing marijuana can mean for your business.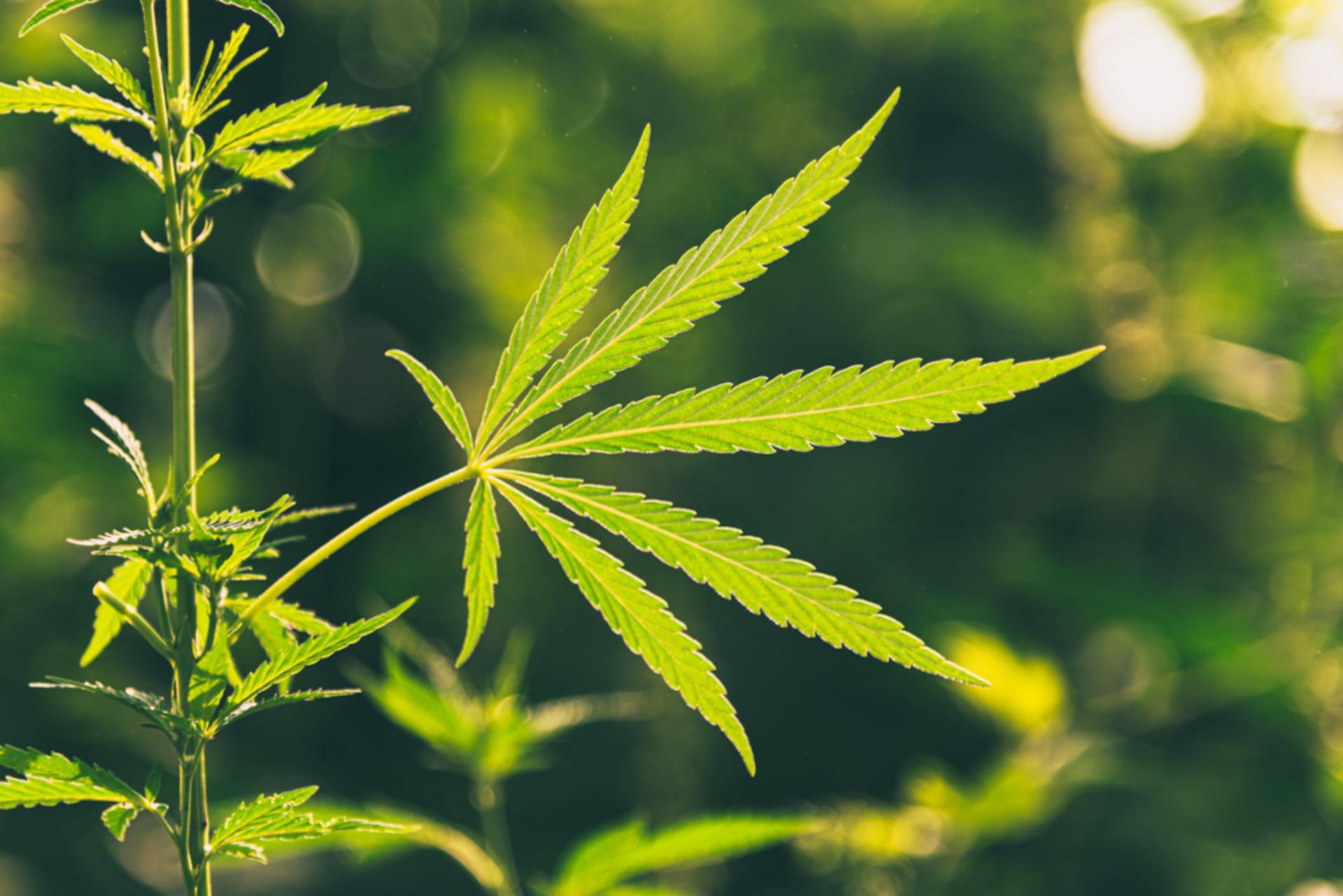 Current Status of Marijuana Legalization
Unlike state-level legislation, when it comes to federal marijuana legalization, current federal laws established under the Controlled Substances Act (CSA) still classify marijuana as an illegal Schedule I controlled substance. Many federally regulated industries, such as the Department of Transportation (DOT) and the Federal Aviation Administration (FAA), are required to follow federal regulations regardless of the legalization status in the employee's residing state.
On the other hand, when it comes to state vs federal marijuana legalization, a total of 36 states including the District of Columbia have successfully passed marijuana legalization which allows the recreational and/or medical consumption of marijuana and THC products. With an expansive mixture of state and federal marijuana legality, non-federally regulated businesses may be a bit confused on how to navigate workplace policy and marijuana legalization.
Marijuana Legalization and Workplace Drug Policies
For business owners, a wide mix of marijuana legalization on a state and federal level can make it tricky to navigate workplace drug policies. You may ask, well, if I reside in a state where marijuana is fully legal, am I still required or allowed to test my employees for marijuana use? The answer to this question lies in the specifics of your industry and state regulations.
Before conducting any sort of employment drug testing, it's highly recommended to first refer to your state's employee drug testing regulations. Be sure to also refer to your industry's best practices, as many "safe-sensitive" positions may require marijuana testing. These crucial steps can help prevent any legal implications surrounding compliance when learning how to operate your business around marijuana legalization.
Pre-Employment Drug Testing
As mentioned, prior to conducting any sort of workplace drug testing — including pre-employment drug testing — always refer to state law and industry recommendations before moving forward. Failure to comply with your area's marijuana legislation could result in legal and economic implications for the business, such as monetary fines or potential lawsuits.
Certain locations, such as New York City, have passed laws that prevent businesses from conducting pre-employment marijuana drug testing or using a marijuana-positive drug test as a reason for employment denial. Likewise, some states with pro-marijuana laws prohibit employers from refusing employment or penalizing a current employee for their status as a medical marijuana cardholder.
Random Drug Testing
Regardless of state marijuana law, business owners who oversee positions that are considered "safety-sensitive" may be required to have a random drug testing policy. As always, first refer to industry regulations and state laws on random employee drug testing to avoid any compliance issues. Even if your business isn't federally regulated, state law may still prohibit random drug testing of any substance, including marijuana, depending on the type of business you operate.
Reasonable Suspicion and Post-Accident Drug Testing
Regardless of a business's operating state and accompanying marijuana laws, an employer never has to tolerate workplace use or intoxication of any other controlled substance, including marijuana. If you believe that an employee is intoxicated or using drugs within the workplace, this may prompt a need to conduct a reasonable suspicion drug test.
Bear in mind, it can be a bit difficult to pinpoint if an employee was under the influence of marijuana during work hours or post-accident. Marijuana can be detected in users weeks after consumption, meaning a post-incident or post-accident drug test can only confirm the presence of substance use, not the timeline.
However, to prevent any further economic or legal concerns regarding workers' comp or workplace substance abuse, an employer should still conduct drug testing when an employee is hurt on the job or if there is a suspicion of workplace use. As always, be sure to first refer to state employee drug testing law as well as industry policies to ensure full compliance.
Tips for Businesses When Navigating Marijuana Legalization
As more states consider marijuana legalization, it's important to understand the legal and economic implications it can have on businesses. The best thing for employers to do is to keep up with current law and always refer to state and industry policy when conducting employee drug testing. These details can then help you create and establish a workplace drug and substance abuse policy that outlines employee expectations, as well as testing procedures, to safeguard your business.
If you decide to implement a workplace testing policy, remember that Health Street is here to help. Our 5, 10, and 12-panel urine and hair follicle employee drug tests go beyond just marijuana to screen for additional substances such as cocaine, opiates, phencyclidine, and benzodiazepines. We can also help navigate employment decisions with our extensive background screening options.
Frequently Asked Questions
Quick Links:
How does federal regulation affect businesses in terms of cannabis?
Federal law classifies marijuana as an illegal controlled substance. Regardless of state marijuana law, federally regulated businesses (such as the Department of Transportation) may be required to comply with federal marijuana law.
How do state and federal cannabis laws differ?
While cannabis is still considered illegal under current federal law, states such as Colorado and California possess legislation that allows the consumption, sale, possession, and cultivation of marijuana for recreational and medicinal purposes.
If marijuana is legal, can employers test for it?
To understand whether or not employers can still screen for marijuana in legal states, be sure to research state and industry-specific employee drug testing regulations to determine if marijuana testing is allowed.
How do employers handle legalized marijuana?
As an employer, if marijuana has been legalized in your state, be sure to research local marijuana-related employee regulations to ensure full compliance with workplace processes such as pre-employment and random drug testing.
Citations
menu_book
"The Controlled Substances Act." United States Drug Enforcement Administration (DEA), https://www.dea.gov/drug-information/csa
menu_book
"State Medical Cannabis Laws." National Conference of State Legislatures (NCSL), 4 January 2022, https://www.ncsl.org/research/health/state-medical-marijuana-laws.aspx#:~:text=A%20total%20of%2036%20states,available%20medical%20marijuana%2Fcannabis%20programs.
menu_book
"Marijuana Testing in Employment." NYC Commission on Human Rights, 8 May 2020, https://www1.nyc.gov/assets/cchr/downloads/pdf/materials/FAQ-Preemployment-Testing-for-Marijuana-May-8-2020.pdf