What Do Employment Background Checks Reveal?
Employers and human resources (HR) professionals share a common pain point in employment background checks. On the surface, it can be difficult to understand what exactly a background check reveals, or just how in-depth various types of background checks can go. Fortunately, you've come to the right place. Here's what you need to know about employment background checks.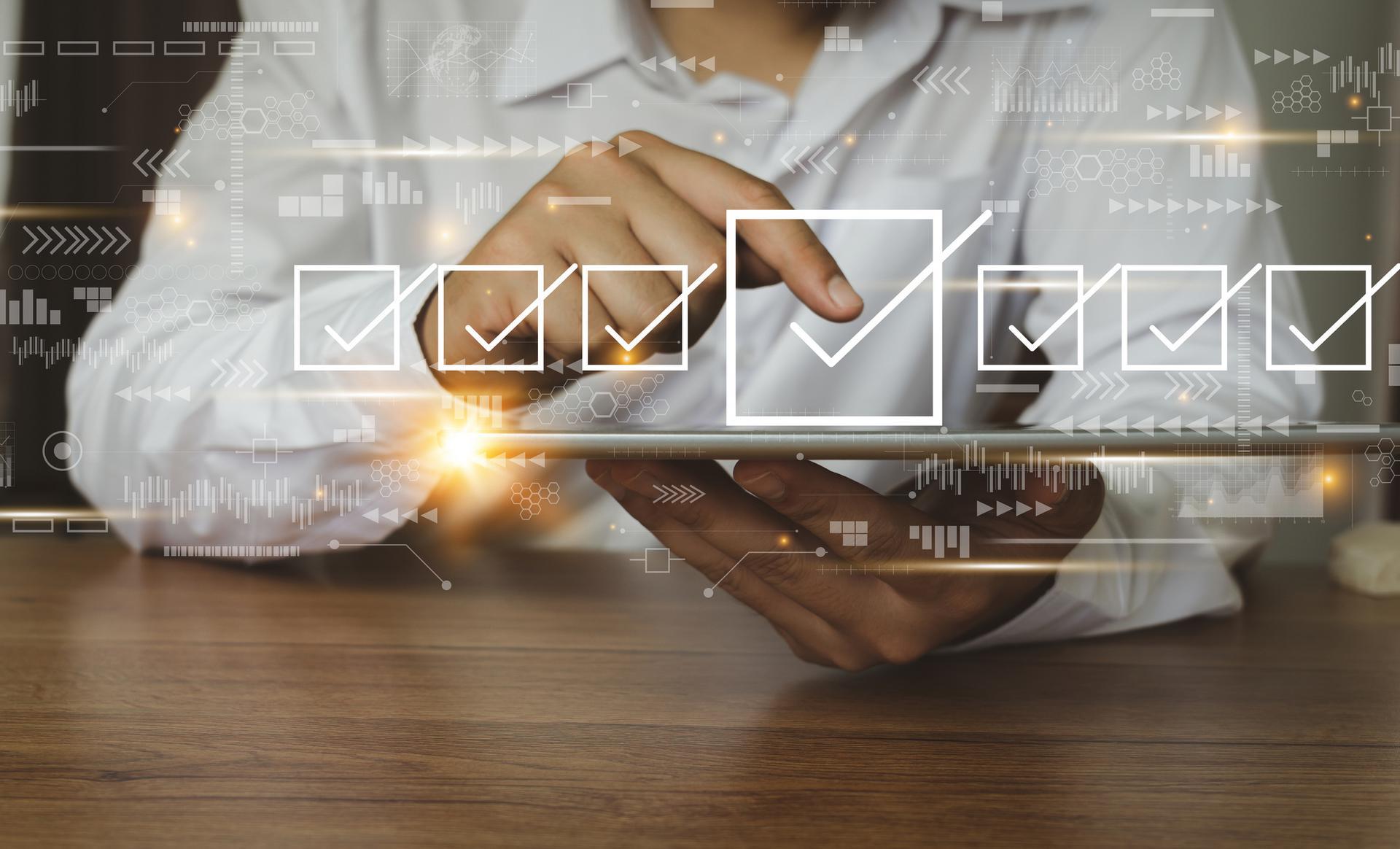 What is an Employment Background Check?
A simple background check definition is the overall review and verification of a job applicant's history. Details produced from an employment background check include criminal records, employment history, and sometimes financial records.
A pre-employment background check, in particular, is an extremely valuable tool for employers to identify the potential risks an applicant could pose to operations if hired. Employment background checks are especially important in safety-sensitive industries, such as healthcare and childcare, which rely on employee efforts to maintain customer and team member well-being and security.
What Do Employers Look for in a Background Check?
Employers run a background check for a variety of details related to an employee or job applicant, including criminal records, credit reports, driving records, sex offender registry information, employment history, and education verification.
The various components of background check results enable employers to make more informed decisions on whether or not to hire an applicant. Since many employers and HR departments enforce strict rules on employee qualifications, details such as prior misdemeanor and felony convictions can be used to quickly determine if applicants qualify for a position or pose a risk to your organization.
What Type of Background Checks Are Done For Employment?
Various types of background checks are done for employment that range from sector-specific checks, such as healthcare background checks, to safety-specific checks like a criminal database check or remote identity verification.
Certain industries require background checks that are both sector- and safety-specific in nature, such as applicants to the Department of Transportation (DOT). DOT background checks often include a criminal background check and a driver background check to confirm applicant eligibility.
These DOT background check results are then used to determine if an applicant is fit to possess a commercial driver's license (CDL). For instance, a clean criminal check but several driving violations could potentially bar an applicant from receiving a CDL in their state.
What Laws Govern Background Checks?
There are laws that protect job candidates and employees from unfair treatment with regard to background checks. Depending on where you're located, your organization may need to comply with state laws, and all businesses must comply with the federal Fair Credit Reporting Act (FCRA). For example, an employer must get written permission from the person before they run a background check.
A candidate or employee may ask, "Can I see my background check results?" If they are turned down due to the results of a background check, they are required by law to receive a copy of the report. However, they must do this within 60 days of the decision.
How Long Does an Employment Background Check Take?
On average, an employment background check completed by a reputable service provider will take approximately two to four business days. Bear in mind, complications such as invalid subject details can extend this waiting period.
For the shortest turnaround time, it's important to ensure all subject details are accurate before submitting a request for an employment background check. Mandatory correct credentials include the applicant's full name, social security number, and date of birth.
To accelerate your employment background check process, partner with a reputable provider for all of your employee verification needs. From pre-employment to random drug testing services, Health Street can manage each of your company's background screening needs every step of the way.
Citations
menu_book
"Pre-Employment Screening Program." Federal Motor Carrier Safety Administration, https://www.psp.fmcsa.dot.gov/psp/Public
menu_book
"Background Checks: What Employers Need to Know." U.S. Equal Employment Opportunity Commission (EEOC), https://www.eeoc.gov/laws/guidance/background-checks-what-employers-need-know
menu_book
"Employer Background Checks and Your Rights." Federal Trade Commission (FTC), https://consumer.ftc.gov/articles/employer-background-checks-your-rights