DNA Testing Helps Identify Kidnapped Newborn 55 Years Later
---
---
Familial DNA Testing Helps Identify Kidnapped Newborn After 55 Years
---
---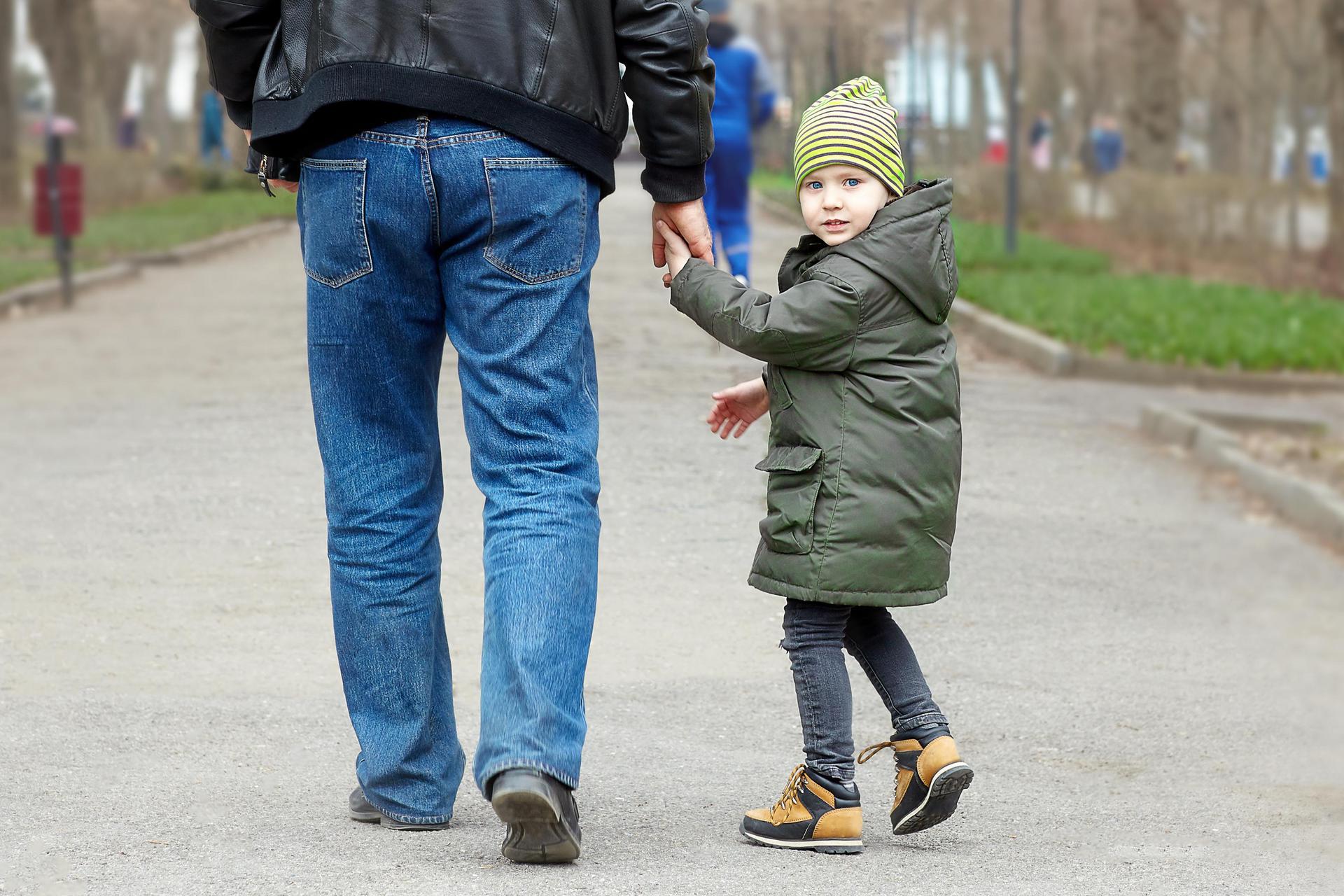 On April 28, 1964, the newspapers carried disheartening news. A one-day-old baby was kidnapped from Michael Reese Hospital by a woman posing as a nurse. Under the pressure of an entire nation rooting for the mother and the child, the FBI and the police ran a massive search operation that lasted two years until an abandoned child from a mall in New Jersey was mistakenly identified as the baby. The Fronczaks never doubted the child to be theirs and raised the baby as Paul Fronczak. But the incident would come back to them years later.
After learning about the abduction at age ten, Paul was in constant doubt about his parentage. In 2012, with DNA testing now widely accessible, he decided to take a maternity test and paternity test with his parents, Chester and Dora.
"I'd like to know who I am, my birthday, how old I am? But more important: Is the real baby alive and still out there," Paul said in an interview. "And if it is can we find it? Can we reunite it with my mom and dad?" When the test results arrived, Paul was shocked to learn that he wasn't related to his parents.
In pursuit of the truth
What he discovered through the DNA test led to a more personal quest to find out who his birth parents were. But, more importantly, he wanted to find out what happened to the real Paul Fronczak.
With the help of CeCe Moore, a genetic genealogist, Paul went on to trace his DNA to uncover the truth. Using the DNA, CeCe compared the family trees of the individuals who share the DNA with Paul using massive commercial DNA databases.
After extensive genealogical research, CeCe finally found an answer that left Paul completely stunned. She concluded that the person the world knew as Paul Fronczak was Jack Rosenthal in reality. He was from Atlantic City, New Jersey, and was six months older than he thought.
Paul has had a long journey since finding out about his parents. It is a journey he describes in his book, The Foundling: The True Story of a Kidnapping, a Family Secret, and My Search for the Real Me.
His biological parents had passed away before he could reach them, leaving behind a twin sister, also abducted, that Paul hopes to meet one day.
What happened to the real Paul?
In 2014, CeCe and the adopted Paul also submitted DNA from one of the close relatives of the kidnapped boy to ancestry sites. CeCe compared this pursuit to a large "genetic fishing expedition." All they could do now was sit and wait for the real Paul or his progeny to upload their DNA.
It was only last year that they got the notification about the match. The real Paul, now 55, was living in Michigan under some other name. Details regarding his identity and how the team found the match have been kept confidential so as not to infringe his privacy, although it is suggested that an ancestry tracking website was involved. The case remains open, and the kidnapper still unidentified.
While such cases are more comfortable to track today with familial DNA testing, the matter of identity is only complicated over time, as the two Pauls face new challenges. For the real Paul, he faces the emotional re-uniting with his biological mother.
Paul Fronczak isn't the only one
In a similar case, Tina Bejarano, a Los Banos woman, reunited with her son, whom she had presumed to be dead. Bejarano was told the day after the delivery that her child had died of sickness. She carried this loss throughout her life, even celebrating the child's birthday every year.
All of it changed one day when her son, now 29, contacted her after getting a DNA match. The mother and son were able to connect with the help of familial DNA testing. There are countless other stories of reunion that were made possible through DNA testing.
DNA testing today
DNA testing is turning out to be one of the promising ways to help adopted children identify their biological families. It is a three-step process, as simple as running a cotton swab, provided in DNA kits across your inner cheek, and sending it for laboratory DNA extraction, followed by statistical analysis. Other methods may extract DNA from hair follicle or fingernail specimens when one of the parties isn't available.
With a more extensive database of DNA samples, it is also becoming easier to find your long lost relative or learn about your parents and grandparents. The usage may range from a simple paternity test and connecting with your half-siblings to even prenatal paternity tests for the unborn.
While Paul's situation may seem like it's out of movie script, even commonly ordered DNA tests contain quite a bit of emotion. When it comes to getting results, nearly everyone gets butterflies in their stomach, even the people who are most sure of the pending outcome.
Citations
library_books
Harrison, George. "BORN IDENTITY I was kept in a cage as a baby, given to the wrong family and am now desperately searching for my missing sister." The Sun, 21 June 2018, https://www.thesun.co.uk/news/6581343/paul-joseph-fronczak-missing-identity/
library_books
Sheets, Megan and Associated Press. "How newborn kidnapped from a Chicago hospital in 1964 was tracked down 55 years later through ancestry sites: Genealogist reveals how distant relative's DNA and a 'fishing expedition' helped them find the abducted boy." Daily Mail, 21 December 2019, https://www.dailymail.co.uk/news/article-7818101/Man-55-revealed-newborn-kidnapped-1964-using-ancestry-sites.html
library_books
Bradley, Ben and WGN Investigates. "Newborn baby abducted from Chicago hospital 55 years ago found living in Michigan." WGN, 18 December 2019, https://wgntv.com/2019/12/18/newborn-baby-abducted-from-chicago-hospital-55-years-ago-found-living-in-michigan/
library_books
Associated Press. "Boy kidnapped in 1964 found through ancestry sites." The Morning Call, 20 December 2019, https://www.mcall.com/news/nation-world/mc-nws-kidnapped-boy-found-through-ancestry-20191221-33r3mnmswjftrg7g2dzj7v5nfq-story.html
library_books
Don, Banana. "Somewhere in Michigan a Guy Just Found Out Who He Really Is." WITL, 20 December 2019, https://witl.com/somewhere-in-michigan-a-guy-just-found-out-who-he-really-is/
library_books
Tarm, Michael and Associated Press. "Reports: Michigan man may be baby abducted in 1964." Detroit Free Press, 20 December 2019, https://www.freep.com/story/news/local/michigan/2019/12/20/missing-baby-chicago-paul-fronczak/2708048001/
library_books
Salo, Jackie. "Ancestry test played role in solving decades-old Paul Fronczak baby abduction." New York Post, 23 December 2019, https://nypost.com/2019/12/23/ancestry-test-played-role-in-solving-decades-old-paul-fronczak-baby-abduction/
library_books
Associated Press. "DNA tests: Baby abducted in 1964 is not same child given to parents 2 years later." Syracuse.com, 20 December 2019, https://www.syracuse.com/us-news/2019/12/dna-tests-baby-abducted-in-1964-is-not-same-child-given-to-parents-2-years-later.html
library_books
Moore, CeCe. "Unraveling the True Identity of "Paul Fronczak" through Genetic Genealogy." The Institute for Genetic Genealogy, https://www.promega.de/-/media/files/products-and-services/genetic-identity/ishi-28-oral-abstracts/moore.pdf
library_books
Edinger, Marie. "Los Banos woman reunited after 30 years with child she thought was dead." Fox 26 News, 14 October 2019, https://kmph.com/news/local/los-banos-woman-reunited-after-30-years-with-child-she-thought-was-dead.