Drug Test – Newton Centre, MA
Health Street's drug testing center in Newton Center, Massachusetts offers easy-to-access and comprehensive drug and alcohol testing services. Pre-register by calling (857) 336-0242 or setting up your drug testing online. Options include urine or hair drug testing, DOT or non-DOT drug tests, and alcohol testing.
You can register for drug testing in Newton Centre, MA for your employees, yourself, or another person. Just select a urine test or hair drug test; then, pick the most convenient Health Street location in Newton Centre. Upon registration, a barcode will be sent to whomever you register, which can be presented at the testing facility. Test results are reported back to you quickly and securely online.
Workforce Screening, Digitally Delivered
She was knowledgeable and helpful. Great job.
A L
1/24/2017
Great service! Thanks guys!
Matthew scott
2/25/2016
Drug Testing in Newton Centre, Massachusetts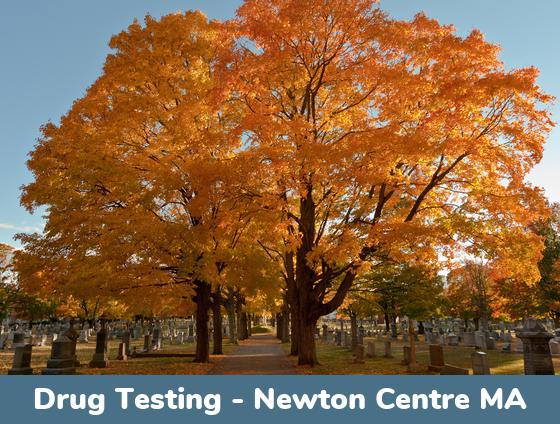 Types of Drug Tests in Newton Centre, Massachusetts clinics:
In Newton Centre, Health Street offers the widest variety and selection of drug tests anywhere, which allows you to choose from any panel you wish, with rapid results or sent to our lab, using a urine sample or a hair sample. Most of our tests have an option to add alcohol or remove THC from the screening, so that we can always meet your specific requirements.
The number of urine drug testing services and drug screening panels that we offer means that you can test for nearly any drug.
The most basic test we offer is a 5 Panel Drug Test, which tests for:
arrow_right_alt
Marijuana (THC, cannabinoids, weed)
arrow_right_alt
Phencyclidine (PCP – angel dust)
arrow_right_alt
Amphetamines (Adderall, Ritalin, methamphetamines)
arrow_right_alt
Basic Opiates (heroin, morphine, codeine)
The next option up from there is the 9 Panel Drug Test, which adds in some commonly abused prescriptions:
arrow_right_alt
Benzodiazepines (Valium, Klonopin, Xanax)
arrow_right_alt
Barbiturates
arrow_right_alt
Propoxyphene
When asked, we often recommend the 12 Panel Drug Test because it is a well rounded test that screens for common opioids and ecstasy, including:
arrow_right_alt
MDMA/6AM (Ecstasy, Molly)
arrow_right_alt
Expanded opiate class: Oxycodone, Oxymorphone, Hydrocodone, Hydromorphone (Vicodan, Percocet, Oxycontin)
If you're at all concerned with opiate usage beyond basic painkillers, just as many people in Newton Centre are, consider registering for a 16 Panel Opiate Drug Test. These synthetic opiates are not picked up by lesser panel tests.
arrow_right_alt
Meperidine (Demerol)
arrow_right_alt
Buprenorphine (Suboxone)
The above are just a few of the wide variety of urine tests we offer. You can view all urine drug screens offered at our Newton Centre drug testing centers. We offer urine tests that go up to 22 panels, plus specialized tests for synthetic marijuana and bath salts, ketamine and rohypnol, GHB and more.
Alcohol Drug Tests
Alcohol use can be detected by our Newton Centre drug testing locations. You can select our EtG test for alcohol (which has a 3 day look-back), or add it to any of our drug tests. Choose the alcohol drug testing that looks back at the specific period of time that matters to you:
DOT Drug and Alcohol Testing in Newton Centre, Massachusetts
Our Newton Centre facilities have technicians certified to perform DOT drug testing and breath alcohol tests. Random Pool Membership is offered, and members get discounted pricing on DOT drug tests. And because we know that many Newton Centre businesses and residents are involved with shipping or maritime in one way or another, we help you comply with the strict USCG drug testing regulations. We have a pre-set DOT package specifically tailored just for the USCG (US Coast Guard) Drug Testing requirements. It includes everything you need from the SAMHSA lab to the MRO signed USCG-719P report.
Hair Drug Testing in Newton Centre, Massachusetts ✂
Hair Drug Tests go back up to 90 days. We do these at our Newton Centre drug testing locations with a small hair sample from the scalp or body.
Additional services from Employers: StaffGlass™
Employers get access to our proprietary StaffGlass™ eResults portal. When logged in, business users are able to:
arrow_right_alt
Register for drug or alcohol tests and pick clinics nationwide; view results and status of all tests
arrow_right_alt
Manage eSign documents related to the testing process
arrow_right_alt
Set up a DOT random pool and manage enrollment in a DOT small business consortium
For live customer service, call our U.S. based call center Monday through Friday, from 7:30 AM to 7:00 PM Eastern Time.
Why Health Street
More than a Decade of Experience
Since 2010, Health Street has provided drug testing in Newton Centre as well as thousands of other cities nationwide. Since our inception, we have served thousands of small and medium sized businesses (SMBs), large employers, and individuals. Our goal is to ensure the best possible customer experience with highly accurate tests and speedy results.
Commitment to Excellence
Our goal is to provide the best possible drug testing Newton Center employers and residents.
Newton, Massachusetts – Drug Testing
Substance abuse statistics for Newton, MA
arrow_forward
Out of the 2,156 deaths in Massachusetts, fentanyl was present in 93 percent, cocaine in 52 percent, benzodiazepines in 31 percent, and alcohol in 28 percent
arrow_forward
The opioid-related overdose deaths in 2021 increased by eight percent compared to 2016 in Massachusetts
arrow_forward
Preliminary data for 2022 in Massachusetts showed a minor decrease in overdose fatalities compared to 2021
Newton, Massachusetts: Drug abuse trends
Newton, which falls under Middlesex County, reported an eight percent higher number of opioid overdose deaths in 2021 compared to 2016. In 2020, there were 181 overdose deaths in Middlesex County. Fifty of these deaths were related to heroin. The county and the state also suffer from a fentanyl crisis. Fentanyl is becoming more and more available across the USA, leading to a sharp increase in drug overdose deaths nationwide. At about one hundred times the strength of morphine, people often overdose without even realizing that they are taking fentanyl. As little as two milligrams can be deadly, and drug dealers often mix it with other substances to increase the effects.
Generally, Massachusetts reported that 3.74 percent of all deaths were from drug overdoses. The overdose death rate in Massachusetts is 32.1 out of every 100,000 residents, which is 55.07 percent higher than the national average. Even though the overdose numbers are high, there was an overall 0.85 percent decrease over the last three years. In 2021, 3.14 percent of overdose deaths occurred in Massachusetts.
Twenty-one people arrested because of drug trafficking and firearms operation
Middlesex County police executed 32 search warrants in December of 2022, which led to police seizing eleven guns and hundreds of grams of cocaine, methamphetamine, Xanax, and fentanyl. Authorities also seized $100,000 in cash. During the investigation, police gathered evidence that a 33-year-old man was leading a drug trafficking enterprise named Cocaine Cowboys. The man allegedly led this operation, which involved purchasing, mixing, packaging, and distributing the drugs. This large-scale drug operation led to the arrest of 21 people.
Last updated 12/26/2022
Some Newton Center Neighborhoods That We Serve
location_city
Newton Centre
location_city
Chestnut Hill
location_city
Newton Highlands
location_city
Newton Corner
location_city
Thompsonville
location_city
Oak Hill Park
Additional Services
Health Street offers a variety of other services, including:
Citations
menu_book
Data brief: Opioid-related overdose deaths among Massachusetts residents. (n.d.). Retrieved December 26, 2022, from https://www.mass.gov/doc/opioid-related-overdose-deaths-among-ma-residents-december-2022/download
menu_book
Middlesex County District attorney's office |. Middlesex County District Attorney's Office. (n.d.). Retrieved December 26, 2022, from https://www.middlesexda.com/
menu_book
Drug overdose death statistics [2022]: Opioids, fentanyl & more. NCDAS. (2022, April 6). Retrieved December 26, 2022, from https://drugabusestatistics.org/drug-overdose-deaths/
menu_book
21 arrested in connection with large scale drug and firearms operation. Middlesex County District Attorney's Office. (n.d.). Retrieved December 26, 2022, from https://www.middlesexda.com/press-releases/news/21-arrested-connection-large-scale-drug-and-firearms-operation