Drug Test – Yucaipa, CA
Health Street's drug and alcohol testing clinic in Yucaipa, California provides comprehensive pre-employment drug screening services. Call (909) 318-0384 or register online for drug testing services. Drug and alcohol testing options include DOT and non-DOT urine drug tests, breath alcohol tests, EtG alcohol tests, and hair drug testing.
Register for a urine or hair drug test at one of our drug testing centers for your employees, yourself, or another person. Just choose your test and pick a location. A registration barcode will be sent to the person you specify. A map will accompany this authorization code. Test results are fast, reported securely, and stored in our online portal.
Workforce Screening, Digitally Delivered
Drug Testing in Yucaipa, California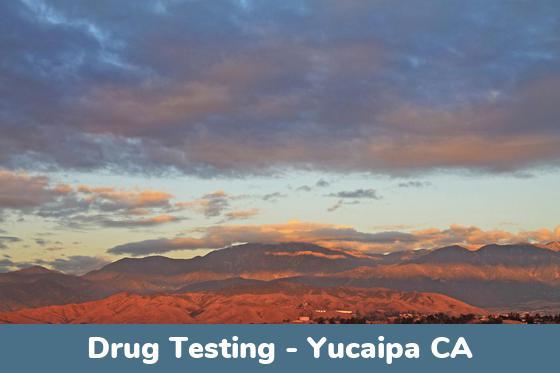 Get a Drug Test in Yucaipa, California Right Now
Health Street has the largest selection of drug testing and employment screening services in Yucaipa. Employers can access our services to set up a drug free workplace, families can get court ordered drug testing, and attorneys and private individuals can register for non-DOT drug tests, Department of Transportation (DOT) drug tests, and more.
Available Drug Testing Methods
Popular Drug Testing Panels
Specialized Categories of Tests
category
Choose from our
Alcohol Testing
options (such as breathalyzer, EtG test, or PEth blood alcohol)
DOT Drug Testing in Yucaipa, California
Learn about our DOT drug and alcohol testing services, and how your company can maintain Department of Transportation (DOT) Compliance with 46 CFR Part 40, including:
Employee Drug Testing: eResults Portal for Employers
Business users get access to the amazing StaffGlass™ eResults portal. When logged in, human resources and other company executives can manage their drug testing program, including:
how_to_reg
Register for drug screenings for reasons such as: pre-employment, random, post-accident, or reasonable suspicion.
how_to_reg
Get fast, accurate results in a safe and secure online portal.
how_to_reg
Find a drug test clinic in Yucaipa, CA or pick from our lab testing locations anywhere in the United States; you can order your test online, view results, and check status of all tests
how_to_reg
Manage eSign documents related to the testing process
how_to_reg
Set up a DOT random pool, add or remove drivers, and easily update their employment status.
how_to_reg
The StaffGlass™ eResults Portal is backed up by world class customer service.
Live support from our U.S. based Call Center is available: Monday through Friday: 4:30 AM to 4:00 PM Pacific Time.
Why Health Street
Over a Decade of Experience
Health Street has been performing drug testing nationally since 2010. We have successfully completed tens of thousands of drug and alcohol tests for businesses of all sizes in dozens of different industries, and helped countless individuals and families with their drug testing needs.
Dedication to Excellence
We are committed to providing excellent services and to helping businesses and families obtain the drug testing in Yucaipa that they require.
Drug Stats in Yucaipa, CA
Notable Historical Events Related to Drug Use in Yucaipa, CA
In July of 2019, the Yucaipa Station's Multiple Enforcement Team (MET) conducted an enhanced patrol operation to address drug problems in Yucaipa. The operation was executed following months of increasing reports of drug use, transient activity, and other crimes in the area. Multiple residents of Yucaipa, CA were arrested.
In September of 2017, six adults and one teen were arrested in Yucaipa, CA after narcotics were found inside a home. A search warrant at the home was conducted about one month prior, and the homeowner was arrested and released due to jail overcrowding. Officers seized large amounts of methamphetamine, marijuana, heroin, and stolen items. The marijuana, methamphetamine and heroin were packaged for sale. The six adults arrested were suspected of being part of ongoing thefts, burglaries, and check fraud crimes in the area.
Also in September of 2017, Yucaipa Police arrested four people that were caught with heroin and a loaded gun inside a local shopping center. The arrests were made after officers discovered a stolen vehicle in the shopping center parking lot. They pulled over the car and began questioning the passengers. One Yucaipa resident was in possession of a loaded handgun, heroin, $500 in cash, and prescription pills.
Substance Abuse Trends and Statistics for the City of Yucaipa, CA and San Bernardino County
east
Opioid-related overdose deaths in Yucaipa, CA and San Bernardino increased from 2016-2017.
east
In 2017, Yucaipa, CA and San Bernardino County faced 57 fatal opioid-related overdoses, which is a rate of 2.7 deaths for every 100,000 residents.
east
In 2016 in San Bernardino, there were 36 overdose deaths due to opioids.
Government Efforts to Address Drug Problems in Yucaipa, CA
The Inland Empire Safe Opioid Prescribing Medical Task Force was formed to help reduce the number of opioids in Yucaipa and San Bernardino County. They developed toolkits to be used in emergency departments in hospitals that will offer support to patients and help physicians communicate pain management options with their patients.
Some Yucaipa Neighborhoods That We Serve
location_city
Yucaipa Blvd / 14th St
location_city
Wildwood Canyon Rd / 5th St
location_city
View Dr / 3rd St
location_city
Dunlap Acres
location_city
County Line Rd / California St
location_city
5th Pl / Ave H
Citations
menu_book
"The Yucaipa MET deputies conducted an enhanced patrol operation to address problem areas in the city." Everbridge NIXLE, 12 July 2019, https://local.nixle.com/alert/7408110/
menu_book
Yarbrough, Beau. "7 arrested after narcotics spotted in Yucaipa home." Redlands Daily Facts, 12 September 2017, https://www.redlandsdailyfacts.com/2017/09/09/7-arrested-after-narcotics-spotted-in-yucaipa-home/
menu_book
Schlavone, Renee. "Yucaipa Bust Nets Heroin, Gun And Cash: Sheriff's Dept.." Patch, 22 September 2017, https://patch.com/california/banning-beaumont/yucaipa-bust-nets-heroin-gun-cash-sheriffs-dept
menu_book
"Addiction in San Bernardino." Addiction Center, https://www.addictioncenter.com/rehabs/california/san-bernardino/
menu_book
"HASC Work on Opioid Crisis Front Draws Praise From Inland Empire Counties." Hospital Association of Southern California, https://www.hasc.org/post/hasc-work-opioid-crisis-front-draws-praise-inland-empire-counties
menu_book
"Yucaipa, CA Real Estate & Demographic Data." Neighborhood Scout, https://www.neighborhoodscout.com/ca/yucaipa