Minneapolis Background Checks
Health Street offers a variety of background screening options in the city of Minneapolis. Employers may choose from packages for criminal database checks, DOT background checks, healthcare background checks, and resume verification. If only a specific background screening is needed, we also offer individual database checks or the option to "build your own" package.
Simply register online for a background check in Minneapolis, or give us a call at (612) 540-1963. Each individual being screened will receive a waiver electronically, and the background check will start automatically as soon as it has been signed. If this is the first time that your company has ordered a background screening through Health Street, then we will also send you an agreement to be signed electronically.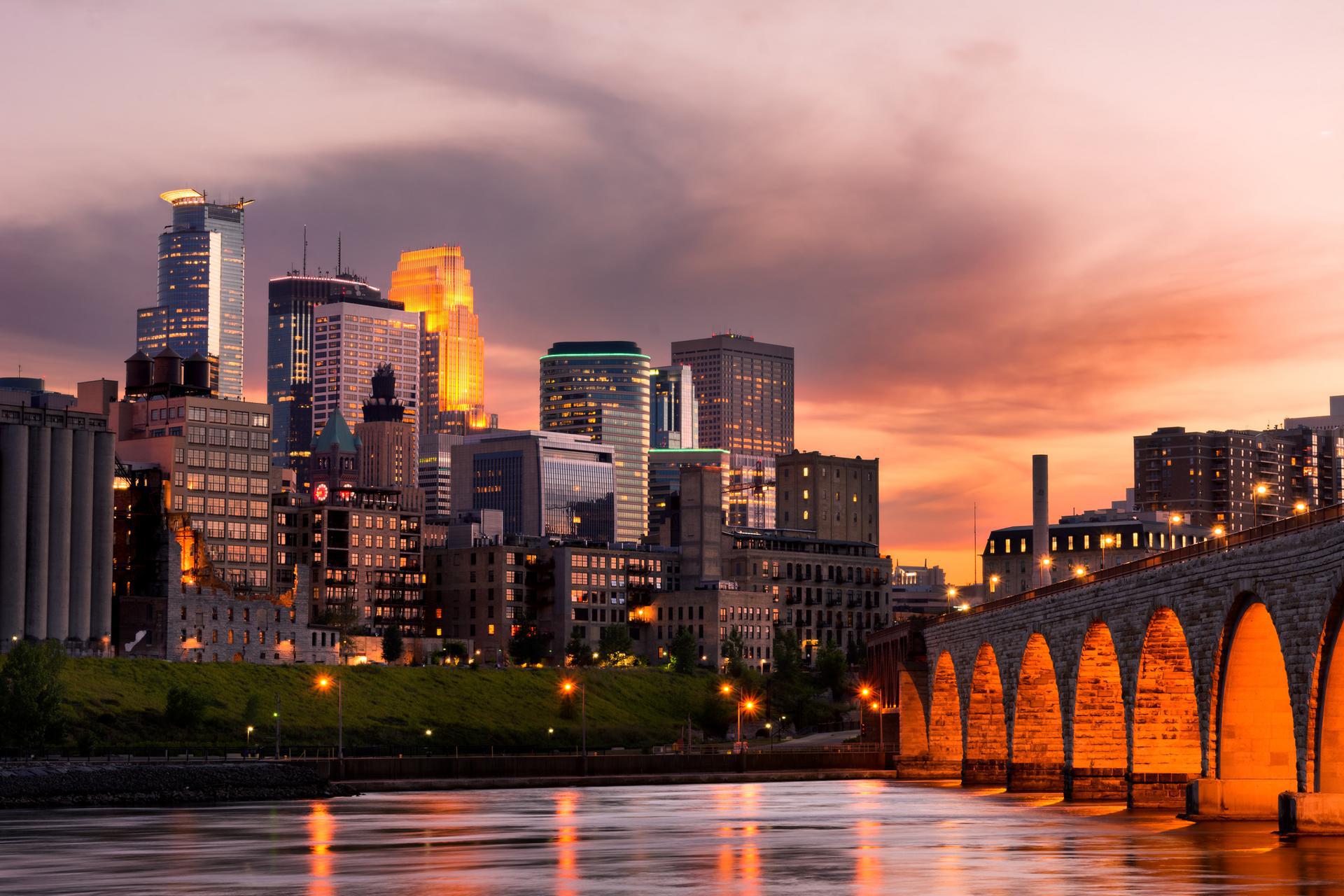 Minneapolis, MN – Background Check
Background Check Laws Specific to the City of Minneapolis, MN
Since 2009, it's been illegal to perform background checks on applicants before conducting a job interview in Minneapolis, MN. This "ban-the-box" law also began covering private employers in Minnesota as of 2013.
The ban-the-box law is to ensure that previous criminal offenders have a fair chance at employment without being screened out before getting an interview.
Exceptions to the ban-the-box law are made for certain positions, such as positions with the Department of Corrections.
Statistics About Crime in the City of Minneapolis, MN
east
Minneapolis, MN has a crime index of three, meaning that Minneapolis is safer than 3 percent of all U.S. cities.
east
There are 24,521 total crimes reported annually in Minneapolis. This is a crime rate of 57.08 per 1,000 people.
east
There are 20,413 property crimes reported each year in Minneapolis. This is a property crime rate of 47.52 per 1,000 people.
east
There are 4,108 violent crimes reported each year in Minneapolis, a violent crime rate of 9.56 per 1,000 residents.
east
The chance of becoming the victim of a violent crime in Minneapolis is one in 105.
east
The most common violent crime in Minneapolis is assault, with 2,245 assaults reported each year.
east
There are 1,350 robberies, 467 rapes, and 46 murders reported each year in Minneapolis.
east
The chance of becoming the victim of a property crime in Minneapolis is one in 21.
east
The most common property crime in Minneapolis is theft, with 14,007 thefts reported each year.
east
There are 2,960 motor vehicle thefts and 3,446 burglaries reported each year in Minneapolis.
Experts Say…
According to Minnesota's Department of Human Rights, "Having a criminal record can present significant obstacles to employment, particularly for Black, Indigenous, Asian, and Latinx communities. For instance, Black Minnesotans are arrested at a higher rate than any other racial group in Minnesota, according to the NAACP."
The department continues to say, "By intentionally rethinking and implementing policies that help people with criminal records find employment, employers can make institutional changes that bring about racial justice and build thriving communities."
The department advises employers to review their application materials, removing any information that might suggest the applicant needs to disclose criminal background information.
What Types of Background Screenings Does Health Street Offer in Minneapolis?
Criminal Background Screening Packages
Our criminal background checks for Minneapolis always begin with a Social Security Number Trace. We offer the option to build your own package or select from one of our popular background check packages below.
This package can be mixed and matched to meet your needs, including options from our criminal database checks, resume verifications, sanctions, and drug testing. The price will be determined by the combination of services selected.
Additional Background Screening Services
Our DOT screening services or resume verification can help you save valuable time and ensure that your candidates meet the requirements for the job.
Beginning at $39, our resume verification services can be used to check a person's work history, credentials or certifications, and references.
Why Order a Background Screening in Minneapolis
What Is the Importance of Professional Background Screening?
In order to make informed hiring decisions, it's important to see the full picture. Background checks can confirm the information that a candidate has provided you with, or they can reveal criminal activity that may not have been disclosed during the interviewing process. Ordering a background check in Minneapolis is a critical step to ensuring you maintain a safe workplace for your employees, as well as protect the team morale and reputation of the company.
Why Choose Health Street For Minneapolis Background Checks?
Unless you're experienced in keeping updated with the background screening laws and regulations of your location, performing a background check by yourself can be risky. Health Street has expertise in this area, and can help you avoid revealing information about your candidate that is not legally permitted in the hiring process. We are committed to helping employers in Minneapolis protect their businesses and save time hiring the best candidates.
Citations
menu_book
Orenstein, Walker and Callaghan, Peter. "Years after 'ban the box' became law in Minnesota, the state still asks applicants for boards and commissions about felony convictions." MinnPost, 23 January 2020, https://www.minnpost.com/state-government/2020/01/years-after-ban-the-box-became-law-in-minnesota-the-state-still-asks-applicants-for-boards-and-commissions-about-felony-convictions/
menu_book
"Minneapolis, MN Crime Rates." Neighborhood Scout, https://www.neighborhoodscout.com/mn/minneapolis/crime
menu_book
"Violent crime surges across Minnesota with record murders." MPRNews, 28 July 2021, https://www.mprnews.org/story/2021/07/27/violent-crime-surges-across-minnesota-with-record-murders
menu_book
"Criminal Background Checks." Minnesota Department of Human Rights, https://mn.gov/mdhr/employers/criminal-background/