Minnesota Background Checks
Health Street makes background checks in Minnesota easy with a complete array of comprehensive, precise and detailed employment background screenings. Our Minnesota background checks start with simple, fast criminal database checks and can be extended for a full view of a person's history by looking at local and national records, educational records, past jobs,, and more. Minnesota background checks ensure you and your workforce are protected from an employee who lies on his or her job application or worse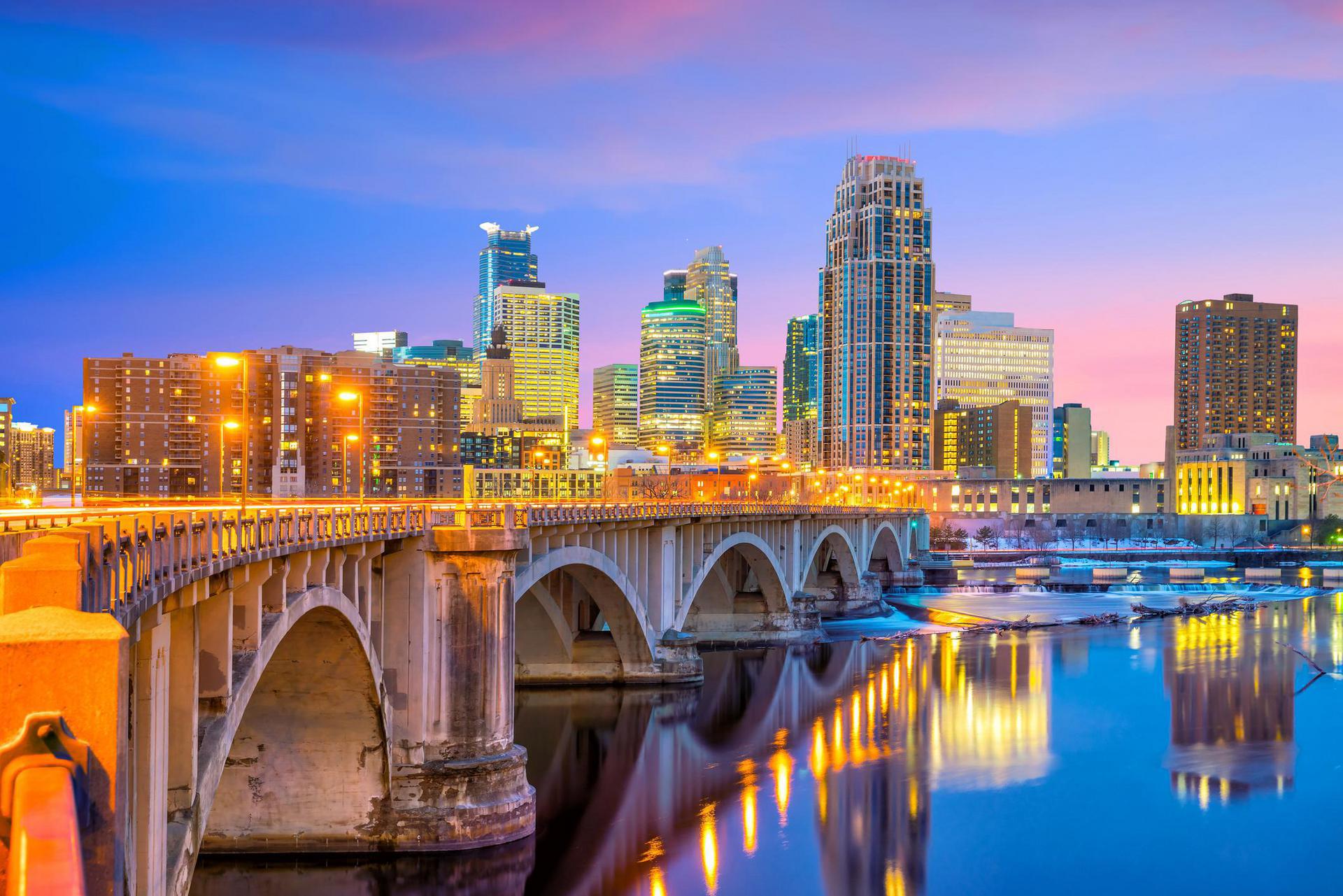 Information for Minnesota Background Screening
Background Check Laws Specific to the State of Minnesota
In Minnesota, the agency responsible for criminal records and background checks is the Bureau of Criminal Apprehension (BCA). The BCA is responsible for maintaining records for 15 years. Minnesota has specific statutes and background check criteria for employees in specific occupations, which include mandatory checks for the following positions which are involved in working with children:
work
Persons offered employment by a K-12 School (including coaches)
work
School bus and Head Start drivers
work
Court-appointed Guardians Ad Litem
work
Alcohol and Drug counselors
Other positions with mandatory background checks include positions related to court-ordered guardianship or conservatorship of adults, government agency employees, public safety employees, private detectives, and individuals involved in mortgage and banking professions.
Minnesota's statutes advise employers to comply with state regulations for background checks for specific jobs, along with the state's "Ban the Box" criminal rehabilitation initiative. The "Ban the Box" initiative in Minnesota specifies that employers may not disqualify applicants based on a prior criminal conviction unless the specific crime relates directly to the job category or professional license being sought or used.
The majority of Minnesota's background check statutes relate to government agencies or organizations contracting with state or local government.
Cities that have specific "Ban the Box" statutes which prohibit employers from using information on prior arrests or misdemeanor convictions until employers have verified that applicants are qualified for a job include Minneapolis, St. Paul, Rochester, and Duluth. If a criminal background check shows that an applicant who is being considered for a position has been convicted of a disqualifying felony, the employer has the option of allowing the applicant to present information that they have been rehabilitated.
Statistics on Crime in the State of Minnesota
Minnesota's Department of Public Safety prepares reports on crime within the state each year. In 2018, the Uniform Crime Report showed the following crime statistics:
Violent crimes in Minnesota comprised 10.1% of all reported crimes in 2018. Violent crimes in Minnesota include murder, rape, robbery, aggravated assault, and human trafficking.
forward
There were 104 murders in Minnesota in 2018, an 8.8% decrease from 2017.
forward
Minnesotans reported 2,666 rapes in 2018, a 9.8% increase over 2017.
forward
Aggravated assaults decreased 5.9% from 7,115 in 2017 to 6,693 in 2018.
forward
Robberies declined by 19.3% between 2017 and 2018, dropping from 3,645 to 2,943.
Most of the crimes reported in Minnesota in 2018 were property crimes. Minnesotans reported a total of 111,999 property crimes in 2018, including burglary, theft, auto theft, and arson.
What Background Checks in Minnesota Does Health Street offer?
Criminal Background Check Packages
Health Street's criminal background check packages always start with a Social Security Number Trace. From there, you can add specific background checks, choose from one of our most popular packages, or build your own.
Includes:
view_in_ar
Includes:
Includes:
Includes:
add
Mix and match a variety of our background screening services to create your perfect package. This can include criminal database checks, sanctions, resume verifications, and drug testing.
view_in_ar
Resume Verification
services to check a person's job history, degrees, and references starting at $39
City Background Checks
For information regarding background checks in a specific city, click the relevant link below:
Why Health Street For Minnesota Background Checks?
Performing background checks in the Gopher State involves knowing and following state rules and regulations which may stipulate what information can be taken into account when making hiring decisions. Requirements vary by state.
Performing background checks on your own is risky and can lead you into legal trouble. Hiring a background check company, known as a Credit Reporting Agency or CRA, is highly advisable. A credit reporting agency's job is to stay abreast of Minnesota background check laws. Reputable CRA's help you avoid pitfalls such as:
do_not_disturb
Not uncovering criminal activity
do_not_disturb
Revealing too much information, including things that by law cannot be considered during the hiring process
The risk of uncovering too much information in a background check is significant. Laws such as the Americans with Disabilities Act (ADA) and the Federal Fair Credit Reporting Act (FCRA) mandate that certain protected information cannot be considered by employers when making hiring decisions. When hiring in Minnesota, it is crucial to use a CRA that understands the complexity of background check laws in Minnesota.
DOT Background Screening Services
If you hire truck drivers or other vehicle operators covered by DOT, then you know you have to comply with the Department of Transportation's FMCSA modality regulations. To comply with DOT regs, you must:
forward
Contact previous employers (from before January 2020)
forward
Review the FMCSA Drug and Alcohol Clearinghouse for January 2020 and later.
forward
Run the Minnesota Motor Vehicle Report (MVR).
These measures ensure that your new hire has a safe Minnesota driving record and no drug or alcohol violations in the past three years.
Resume Review and Verification Checks
Education verification and reference checks are also critical to the pre-employment background checks in Minnesota. Employers should also verify an applicant's resume, confirming their: account_balance
account_balance
education and degrees
account_balance
job history
account_balance
professional licenses and certifications
account_balance
references
Calling all of the schools and employers on a person's resume to confirm if your applicant is telling the truth could take hours. Fortunately, Health Street can easily handle your Minnesota resume and employment verifications quickly and effectively. We will flag any discrepancies and report them back to you.
Citations
menu_book
"Criminal Background Checks – An Overview of Minnesota Law." Research Department – Minnesota House of Representatives, 2014, https://www.house.leg.state.mn.us/hrd/pubs/bkgdchck.pdf
menu_book
"2018 Uniform Crime Report." State of Minnesota Department of Public Safety – Bureau of Criminal Apprehension, 3 July 2019, https://dps.mn.gov/divisions/bca/bca-divisions/mnjis/Documents/2018-Minnesota-Uniform-Crime-Report.pdf