Minnesota Marijuana Compliance
Medical marijuana use is legal in Minnesota for registered users with a valid prescription. However, employers are free to test employees and job candidates for marijuana use and may make adverse decisions based on a positive drug test. There is also no requirement to accommodate medical marijuana use in the workplace. Recreational marijuana use is illegal in Minnesota, as it is under federal law.
Register for a drug test online by clicking the "Register Now" button below. You can also call (888) 378-2499 with any questions about our drug testing services.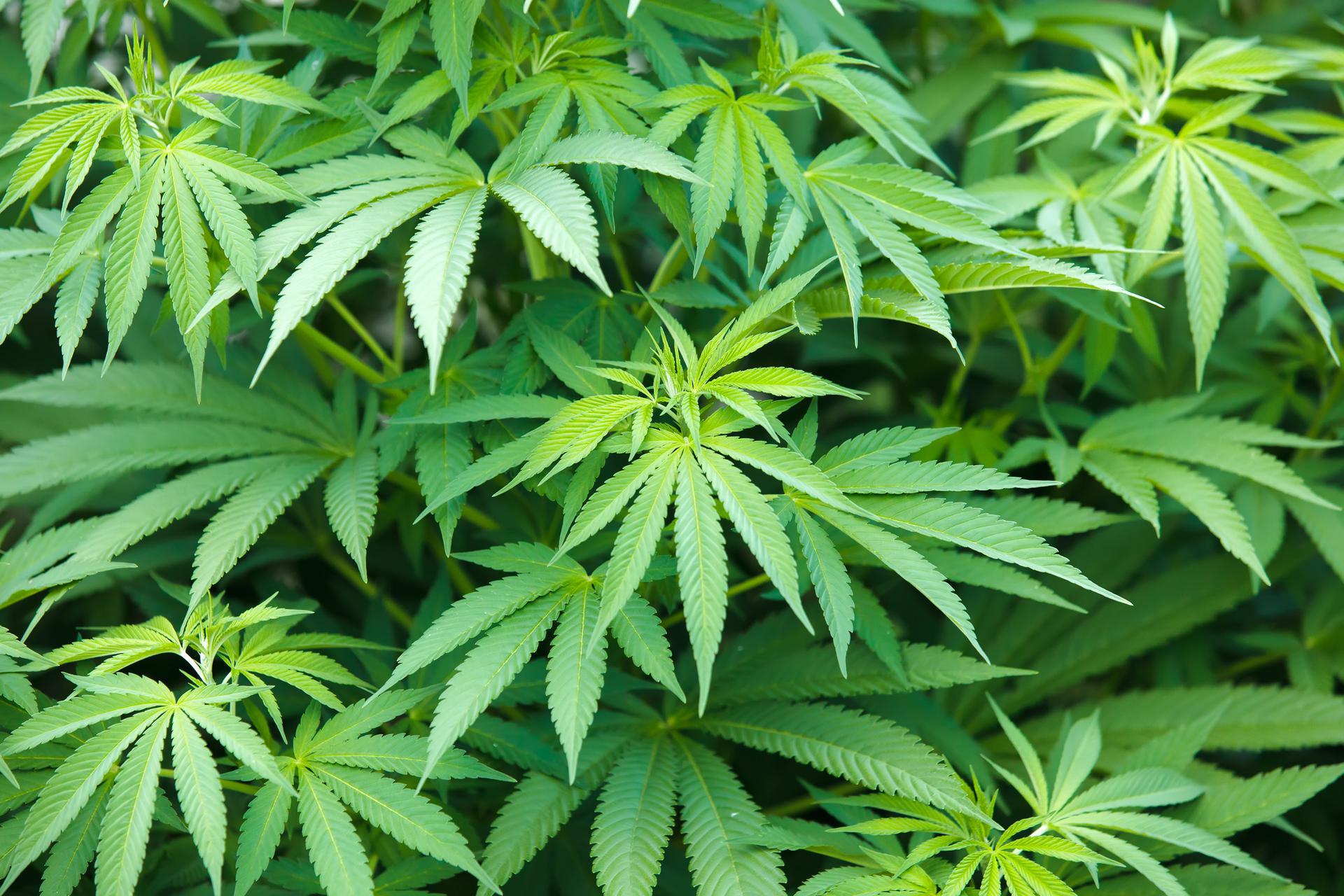 This Information Is Not Intended for Legal Purposes
The information provided on this page is intended for your own knowledge, and should not be used for legal matters. Since marijuana testing regulations can vary, we advise you to seek the guidance of expert legal counsel when creating your company's substance abuse screening program.
Minnesota Marijuana Compliance
Minnesota Marijuana Laws
Overall Status:
Partially Legal
In Minnesota, marijuana is legal for medical purposes only. Qualifying patients must follow Minnesota marijuana compliance rules. Minnesota marijuana laws do not allow for recreational marijuana use.
Medical Marijuana:
Legal
The Minnesota Medical Cannabis Act makes medicinal marijuana legal in the state of Minnesota. This law created the Medical Cannabis Program and Registry, which is overseen by the Minnesota Department of Health.
Until May of 2021, medical marijuana users were not allowed to use raw/flower marijuana. Now, medical marijuana users over age 21 may purchase and smoke marijuana flower. Previously, the law only allowed for the use of cannabis in oil, liquid, and pill forms, all of which are generally more expensive than raw flower.
To qualify for medical marijuana use, patients must go through a registration process. They must also purchase it through a registered dispensary. Once a patient arrives at the dispensary, they must provide information from their doctor and complete a self-evaluation form either online or in the store. Then, an on-site pharmacist will recommend a cannabis dosage for the patient.
Qualifying conditions for medical marijuana include:
chevron_right
Alzheimer's Disease
chevron_right
ALS or Lou Gehrig's Disease
chevron_right
Chronic pain
chevron_right
Crohn's Disease
chevron_right
Sleep apnea
chevron_right
Severe muscle spasms
chevron_right
A terminal illness
Delivery of marijuana products remains illegal, but many dispensaries now allow curbside pickup.
Decriminalized:
Yes
In Minnesota, marijuana is decriminalized to some degree. There is no jail time for possessing small amounts of marijuana, but it's still not completely free of penalties. First-time offenders may receive a "conditional discharge." Otherwise, possession of 42.5 grams of marijuana or less is considered a misdemeanor and comes with a maximum fine of $200. You may also be sentenced to complete a drug education course.
If you have more than 1.4 grams of marijuana in the passenger area of your vehicle, you can also be charged with a misdemeanor. This comes with penalties of up to $1,000 in fines and up to 90 days in jail.
Recreational Marijuana:
Illegal
There are no recreational marijuana laws in Minnesota. Any use other than by registered medical marijuana patients is illegal and punishable under Minnesota law.
Frequently Asked Questions
Quick Links:
Is marijuana legal in Minnesota?
Marijuana possession and use are illegal in the state of Minnesota, with the exception of registered medical cannabis patients. Marijuana for medical use must be purchased at state-approved marijuana dispensaries. In 2021, the state approved the medical use of raw marijuana.
What is Minnesota's history with marijuana?
In May of 2014, with the Minnesota Medical Cannabis Act, medical marijuana became legal in Minnesota. At that time, it was the 23rd state to enact medical marijuana legislation. Legal medical marijuana sales began in 2018.
What is the punishment for possession in Minnesota?
Possession of up to 42.5 grams is punishable by a fine of up to $200. Possession of more than 42.5 grams but less than 10 kilograms is a felony punishable by up to five years in prison and fines of up to $10,000.
How does marijuana become legal in Minnesota?
To become law, a bill must be passed in both the House of Representatives and the Senate. In 2021, a marijuana legalization bill passed the House, but it is unlikely to pass in the Senate.
Drug Panels That Exclude Marijuana
Urine Drug Panels That Exclude Marijuana Testing
Some of the popular drug panels that remove marijuana testing are listed below:
Also try taking a look at our comprehensive list of urine drug tests that exclude marijuana, where you'll find a complete list of drug tests that do not include THC testing under the "Exclude Marijuana" section.
Hair Drug Panels That Exclude Marijuana Testing
Two of our popular hair tests allow for the option to exclude marijuana from the panel of substances being tested. These include:
For a complete list of our hair drug tests, take a look at our comprehensive list of hair tests.
Drug Panels That Include Marijuana
Urine Drug Panels That Include Marijuana Testing
Many of our testing options include marijuana testing. Below are some of the most popular urine drug tests including marijuana:
Also try taking a look at our comprehensive list of urine drug tests that include marijuana.
Hair Drug Panels That Include Marijuana Testing
Our variety of hair drug tests include many options for marijuana testing. Some of the most commonly ordered hair drug tests are:
A comprehensive list of the hair drug tests that we offer can be found here.
Citations
menu_book
"2021 Minnesota Statutes – 181.951 Authorized Drug and Alcohol Testing." Minnesota Revisor of Statutes, https://www.revisor.mn.gov/statutes/cite/181.951
menu_book
"Minnesota." Weedmaps, https://weedmaps.com/learn/laws-and-regulations/minnesota
menu_book
"Minnesota Session Laws – 2014, Regular Session – Chapter 311—S.F. No. 2470." Minnesota Revisor of Statutes, https://www.revisor.mn.gov/laws/2014/0/311/
menu_book
"Medical Cannabis." Minnesota Department of Health, https://www.health.state.mn.us/people/cannabis/index.html
menu_book
Land, Collin. "What Should I Know About Marijuana Laws in Minnesota?" Minnesota Lawyer Referral and Information Service, 10 August 2021, https://www.mnlawyerreferral.org/blog/what-should-i-know-about-marijuana-laws-in-minnesota/
menu_book
Pugmire, Tim. "Major change to Minnesota medical cannabis law approved." MPR News, 18 May 2021, https://www.mprnews.org/story/2021/05/18/major-change-to-minnesota-medical-cannabis-law-approved
menu_book
"Minnesota Laws and Penalties." NORML, https://norml.org/laws/minnesota-penalties-2/#:~:text=The%20state%20has%20decriminalized%20marijuana,like%20a%20minor%20traffic%20violation.
menu_book
"What are the penalties for marijuana possession in Minnesota?" Bauer Law Office, 27 February 2020, https://www.dwicriminalattorneymn.com/blog/2020/02/what-are-the-penalties-for-marijuana-possession-in-minnesota/
menu_book
"Minnesota." Marijuana Policy Project, https://www.mpp.org/states/minnesota/