Drug Testing in Hawthorne, California
Health Street's drug and alcohol testing clinic in Hawthorne, California provides convenient locations and comprehensive pre-employment drug screening services. Call (323) 612-0781 or register online for drug testing services. Drug and alcohol testing options include DOT and non-DOT urine drug tests, breath alcohol tests, EtG alcohol tests, and hair drug testing.
Register for a urine or hair drug test at one of our drug testing centers for your employees, yourself, or another person. Just choose your test and pick a location. A registration barcode will be sent to the person you specify. A map will accompany this authorization code. Test results are fast, reported securely, and stored in our online portal.
Workforce Screening, Digitally Delivered
Instant results matter !
Intl recruiting
12/25/2018
Whether its testing for immediate pilot flights , bio-Chemistry lab reads outs in a hurry , you can set it yourself. Health street locations are near you. call about 3 locations and ask questions , easy and your out
Todd
12/16/2018
I have to say , this is the best group of connected offices no doubt. Speed and results on time.
Todd
10/4/2018
As I said before , this place is calm , wonderful and on time .
Todd walden
9/29/2018
Hello all – Wonderful staff , great office location and testing was prompt and I felt totally comfortable with my questions.
Todd
9/15/2018
1 of 1
2301 W El Segundo Blvd
Hawthorne
,
CA
90250
Drug Screening Services in Hawthorne, California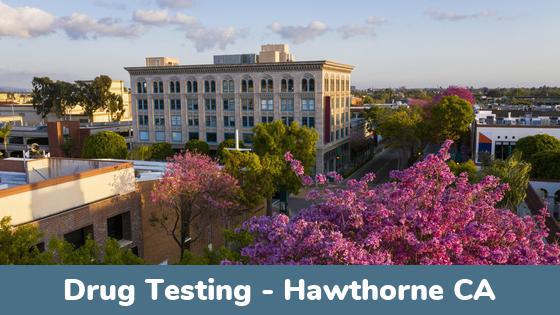 Get a Drug Test in Hawthorne CA Right Now
Health Street has the largest selection of drug testing and employment screening services in Hawthorne. Employers can access our services to set up a drug-free workplace, families can get a court-ordered drug test, and attorneys and private individuals can register for non-DOT drug tests, Department of Transportation (DOT) drug tests, and more.
Available Drug Testing Methods
Popular Drug Testing Panels
radio_button_on
radio_button_on
radio_button_on
Specialized Categories of Tests
category
Choose from our
Alcohol Testing
options (such as breathalyzer, EtG test, or PEth blood alcohol)
DOT Drug Testing
Learn about our DOT drug and alcohol testing services, and how your company can maintain Department of Transportation (DOT) Compliance with 46 CFR Part 40, including:
Employee Drug Testing: eResults Portal for Employers
Business users get access to the amazing StaffGlass™ portal. When logged in, human resources and other company executives can manage their drug testing program, including:
how_to_reg
Register for drug screenings for reasons such as: pre-employment, random, post-accident, or reasonable suspicion.
how_to_reg
Get fast, accurate results in a safe and secure online portal.
how_to_reg
Find a drug test clinic in Hawthorne CA or pick from our lab testing locations anywhere in the United States; you can order your test online, view results, and check status of all tests
how_to_reg
Manage eSign documents related to the testing process
how_to_reg
Create an employee pool for random drug testing, add or remove staff, update staff employment status. StaffGlass™ is backed up by world class customer service, available Monday through Friday from 5:00 AM to 5:00 PM Pacific Time
Why Health Street
A Decade Plus of Experience
Health Street has provided drug tests since 2010. The first time we performed drug testing in Hawthorne, CA was in 2016. From then until now, we have completed 126 drug tests at our Hawthorne labs.
Committed to Excellence
Health Street drug testing services give you the clear information you need to know if your family member, someone involved in the court system or a potential employee has used or is currently using drugs. With the test results, you can make important decisions for your family or workplace. Health Street's drug testing is easy to use, confidential, accurate and affordable.
We offer convenient testing in central Hawthorne locations, and our clients can use our custom app for even greater convenience
Local Testing Data
Community Efforts to Address Drug Problems in Hawthorne, CA
Recently, the Los Angeles County Department of Health-Substance Abuse Prevention and Control (DPH-SAPC) introduced its July 2020 to June 2025 Strategic Prevention Plan. This plan outlines the various initiatives Los Angeles County, along with its localities like Hawthorne, will take in the attempt to reduce overall substance abuse issues throughout the community. Major plan implementations include:
group
Comprehensive Prevention Services (CPS) to offer culturally acceptable evidence-based drug/alcohol prevention programs that focus on both community and individual efforts to reduce access to substances within the area.
group
DPH-SAPC's Student Well-Being Centers to provide classroom education on the impacts of alcohol/substance use, individual and group meetings, and proper training of youth leaders to help create and execute school-wide prevention education campaigns.
group
A SafeMed LA Community Education Action Team (CEAT) to provide community resources such as a safe prescription drug collection and disposal program, prescription drug abuse education, and community training to help better navigate the interface between public health and law enforcement.
Substance Abuse Statistics for the City of Hawthorne, CA
trending_up
From 2012 to 2016, Hawthorne, California experienced an average of
7.9 deaths
per 100,000 people via unintentional drug overdose. Los Angeles County, where the city of Hawthorne resides, experienced a slightly decreased rate of 6.6 unintentional overdose deaths per 100,000 individuals.
trending_up
In Los Angeles County, an
average of 464
accidental opioid-related deaths occurred annually from 2011-2017.
trending_up
From 2006-2017, Los Angeles County hospitalizations increased 31% while emergency department visits increased 51% in relation to opioid/heroin caused diagnoses.
trending_up
Currently, methamphetamine (meth) is connected to more deaths in Los Angeles County than any other drug. From 2008 to 2017, Los Angeles County, where Hawthorne is located, experienced a
707% increase
in deaths listed as methamphetamine-induced poisoning or overdose. The average increased from 43 in 2008 to 347 in 2017 according to the Centers for Disease Control and Prevention (CDC) death certificate information.
Policy Proposals and Local Laws in Hawthorne, CA
On November 8, 2016, California passed Proposition 64, The Control, Regulate, and Tax Adult Use of Marijuana Act. Although a medically-legal state since 1996, Proposition 64 now allows any adult 21 years or older to possess, transport, and obtain up to one ounce of marijuana or 8 grams of marijuana concentrate for recreational use. Aside from the approval of recreational use, many laws still restrict public substance use, including no public consumption, no consuming or possessing an "open container" while operating a motor vehicle, and the approved allowance of employers to prohibit marijuana use.
In addition, Hawthorne falls underneath the Drug-Free Workplace Policy of Los Angeles County. This policy allows county employers to request a urine sample from employees if there is any reasonable suspicion the individual is impaired due to drugs or alcohol use. Reasonable suspicions must be based on the observations of a trained supervisor or manager working above the employee.
Likewise, county employees must comply with all federal drug laws. Although medically legal in California, marijuana is still viewed as an illegal substance under the federal government, making the medical use of marijuana prohibited in county positions.
Locations
Clinic Hours and Information for our Labs in Hawthorne, California
2301 W El Segundo Blvd
Hawthorne, CA 90250
Pre-registration required,
Walk-in with barcode:
---
Monday: 9:00 AM – 3:00 PM
Tuesday: 9:00 AM – 3:00 PM
Wednesday: 9:00 AM – 3:00 PM
Thursday: 9:00 AM – 3:00 PM
Friday: 9:00 AM – 3:00 PM
About this Location:
You can find our drug testing clinic next to Chester Washington Golf Course
Neighborhoods In and Around Hawthorne That We Serve
location_city
Eucalyptus Park
location_city
Fusion At South Bay
location_city
Memorial Park
location_city
North Central Hawthorne
location_city
Parkside Village
Local Reviews
By Todd on 9/14/2018
The lawndale location and its staff are exceptionally nice and prompt. Dr Rommels Staff is A. This was a first visit today and I was very happy with the ladies their who answered questions and great location to get right to!
By Ivan on 6/21/2017
Shervon was very nice and helpful while answering all of my questions. Thank you
By Michelle on 3/1/2017
Great service quick to answer any questions and concerns.
By Michelle on 3/1/2017
Thanks for quick response
By MacKenzie on 9/6/2016
Louis was very helpful!
Citations
menu_book
"Parentage (Paternity)" The Judicial Branch of California, https://www.courts.ca.gov/selfhelp-parentage.htm?rdeLocaleAttr=en
menu_book
"Establishing Parentage (Paternity)" The Judicial Branch of California, https://www.courts.ca.gov/1201.htm#acc11294
menu_book
"Establishing Parentage" Los Angeles County Child Support Services, https://cssd.lacounty.gov/establishing-paternity-2/
menu_book
"California Domestic Partner Rights and Responsibilities Act of 2003" California Legislative Information, https://leginfo.legislature.ca.gov/faces/billNavClient.xhtml?bill_id=200320040AB205
menu_book
"Los Angeles Paternity Lawyer" Berenji and Associates Family Law Attorneys, https://www.berenjifamilylaw.com/los-angeles-paternity-lawyer/#:~:text=Berenji%20%26%20Associates%20has%2020%20years,Hossein%20Berenji%20can%20assist%20you.
menu_book
"Hawthorne, CA: Hawthorne Neighborhoods." Trulia, https://www.trulia.com/n/ca/hawthorne/ramona/132687/
menu_book
"Discover your Hawthorne neighborhood." Nextdoor, https://nextdoor.com/city/hawthorne–ca/