Drug Testing in Hawthorne, California
Health Street's drug and alcohol testing clinic in Hawthorne, California provides comprehensive pre-employment drug screening services. Call (323) 612-0781 or register online for drug testing services. Drug and alcohol testing options include DOT and non-DOT urine drug tests, breath alcohol tests, EtG alcohol tests, and hair drug testing.
Register for a urine or hair drug test at one of our drug testing centers for your employees, yourself, or another person. Just choose your test and pick a location. A registration barcode will be sent to the person you specify. A map will accompany this authorization code. Test results are fast, reported securely, and stored in our online portal.
Workforce Screening, Digitally Delivered
Instant results matter !
Intl recruiting
12/25/2018
Whether its testing for immediate pilot flights , bio-Chemistry lab reads outs in a hurry , you can set it yourself. Health street locations are near you. call about 3 locations and ask questions , easy and your out
Todd
12/16/2018
I have to say , this is the best group of connected offices no doubt. Speed and results on time.
Todd
10/4/2018
As I said before , this place is calm , wonderful and on time .
Todd walden
9/29/2018
Hello all – Wonderful staff , great office location and testing was prompt and I felt totally comfortable with my questions.
Todd
9/15/2018
1 of 1
2301 W El Segundo Blvd
Hawthorne
,
CA
90250
Drug Screening Services in Hawthorne, California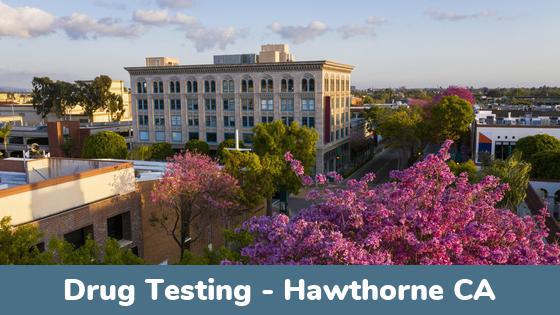 Get a Drug Test in Hawthorne CA Right Now
Health Street has the largest selection of drug testing and employment screening services in Hawthorne. Employers can access our services to set up a drug-free workplace, families can get a court-ordered drug test, and attorneys and private individuals can register for non-DOT drug tests, Department of Transportation (DOT) drug tests, and more.
Available Drug Testing Methods
Popular Drug Testing Panels
radio_button_on
radio_button_on
radio_button_on
Specialized Categories of Tests
category
Choose from our
Alcohol Testing
options (such as breathalyzer, EtG test, or PEth blood alcohol)
DOT Drug Testing
Learn about our DOT drug and alcohol testing services, and how your company can maintain Department of Transportation (DOT) Compliance with 46 CFR Part 40, including:
Employee Drug Testing: eResults Portal for Employers
Business users get access to the amazing StaffGlass™ portal. When logged in, human resources and other company executives can manage their drug testing program, including:
how_to_reg
Register for drug screenings for reasons such as: pre-employment, random, post-accident, or reasonable suspicion.
how_to_reg
Get fast, accurate results in a safe and secure online portal.
how_to_reg
Find a drug test clinic in Hawthorne CA or pick from our lab testing locations anywhere in the United States; you can order your test online, view results, and check status of all tests
how_to_reg
Manage eSign documents related to the testing process
how_to_reg
Create an employee pool for random drug testing, add or remove staff, update staff employment status. StaffGlass™ is backed up by world class customer service, available Monday through Friday from 5:00 AM to 5:00 PM Pacific Time
Why Health Street
A Decade Plus of Experience
Health Street has provided drug tests since 2010. The first time we performed drug testing in Hawthorne, CA was in 2016. From then until now, we have completed 126 drug tests at our Hawthorne labs.
Committed to Excellence
Health Street drug testing services give you the clear information you need to know if your family member, someone involved in the court system or a potential employee has used or is currently using drugs. With the test results, you can make important decisions for your family or workplace. Health Street's drug testing is easy to use, confidential, accurate and affordable.
We offer convenient testing in central Hawthorne locations, and our clients can use our custom app for even greater convenience
Hawthorne, California – Drug Testing
Substance Abuse Statistics for Hawthorne, CA
double_arrow
The state of California dispensed 14,777,578 opioid prescriptions in 2021.
double_arrow
In 2021, methamphetamine and fentanyl were the most common causes of
drug overdose deaths
in Los Angeles County, the locality in which Hawthorne resides.
double_arrow
Accidental fentanyl overdose deaths in Los Angeles County increased a whopping 1,280% between 2016 and 2021, from 109 incidents to 1,504 incidents.
Local News Events Relating to Substance Abuse in Hawthorne, CA
In June 2022, a former Hawthorne Transportation Security Administration (TSA) agent pleaded guilty to drug smuggling charges following his attempt to move drugs through a checkpoint at the Los Angeles International Airport. Authorities conducted undercover operations following suspicion that the suspect was already transporting drugs through TSA.
Authorities received word of the suspect following a 60-pound methamphetamine drug bust in Louisville, Kentucky originating from Los Angeles. Those arrested were found to have connections to the Hawthorne suspect, ultimately resulting in his arrest. Reports showed the suspect was offered $8,000 by an undercover agent to smuggle what he thought was methamphetamine, which was instead fake narcotics. The suspect currently faces between 10 years and life in prison.
Local Initiatives to Help Curb the Dangers of Substance Abuse in Hawthorne, CA
In recent years, the risk of deadly opioid overdose has surged across Los Angeles County, prompting state officials to develop a new program to better prevent this danger. The program, the Naloxone Distribution Project, was developed by the California Department of Public Health to increase statewide access to Naloxone, a life-saving medication used to reverse opioid overdose symptoms.
Through this program, a wide variety of local organizations, including veteran organizations, schools, and behavioral health agencies, can submit a standing order to receive Naloxone resources. These resources can then be kept on hand to address emergency situations of opioid overdose across the community more quickly to help increase the chances of survival and recovery.
Last updated 1/25/2023
Locations
Clinic Hours and Information for our Labs in Hawthorne, California
2301 W El Segundo Blvd
Hawthorne, CA 90250
Pre-registration required,
Walk-in with barcode:
---
Monday: 9:00 AM – 3:00 PM
Tuesday: 9:00 AM – 3:00 PM
Wednesday: 9:00 AM – 3:00 PM
Thursday: 9:00 AM – 3:00 PM
Friday: 9:00 AM – 3:00 PM
About this Location:
If you are looking for rapid drug testing in Hawthorne, California, you can find us in walking distance from Chester Washington Golf Course.
Neighborhoods In and Around Hawthorne That We Serve
location_city
Fusion At South Bay
location_city
Hawthorne Park
location_city
Laurel Pointe Apartments
location_city
Lemoli Apartments
location_city
Millennium South Bay
location_city
Memorial Park
location_city
Romona Tract
Local Reviews
By Todd on 9/14/2018
The lawndale location and its staff are exceptionally nice and prompt. Dr Rommels Staff is A. This was a first visit today and I was very happy with the ladies their who answered questions and great location to get right to!
By Ivan on 6/21/2017
Shervon was very nice and helpful while answering all of my questions. Thank you
By Michelle on 3/1/2017
Great service quick to answer any questions and concerns.
By Michelle on 3/1/2017
Thanks for quick response
By MacKenzie on 9/6/2016
Louis was very helpful!
Citations
menu_book
"California Overdose Surveillance Dashboard." California Department of Public Health, https://skylab.cdph.ca.gov/ODdash/?tab=Home
menu_book
"Data Report: Fentanyl Overdoses in Los Angeles County." Los Angeles Department of Public Health, http://publichealth.lacounty.gov/sapc/MDU/SpecialReport/FentanylOverdosesInLosAngelesCounty.pdf
menu_book
"Former TSA officer from Hawthorne pleads guilty for attempting to smuggle meth through LAX." Daily Breeze, https://www.dailybreeze.com/2022/06/10/former-tsa-officer-from-hawthorne-pleads-guilty-for-attempting-to-smuggle-meth-through-lax/
menu_book
'Naloxone Distribution Project." California Department of Public Health, https://www.dhcs.ca.gov/individuals/Pages/Naloxone_Distribution_Project.aspx
menu_book
"Hawthorne, CA." Nextdoor, https://nextdoor.com/city/hawthorne–ca/
menu_book
"Hawthorne, CA Apartments." Google.com, https://www.google.com/search?q=Hawthorne%2C+CA+Apartments&rlz=1C1DKCZ_enUS787US788&oq=Hawthorne%2C+CA+Apartments&aqs=chrome..69i57j0i512j0i22i30l4j0i15i22i30j0i390l2.494j0j7&sourceid=chrome&ie=UTF-8