Denver Background Checks
Health Street offers a variety of background screening options in the city of Denver. Employers may choose from packages for criminal database checks, DOT background checks, healthcare background checks, and resume verification. If only a specific background screening is needed, we also offer individual database checks or the option to "build your own" package.
Simply register online for a background check in Denver, or give us a call at (720) 943-5256. Each individual being screened will receive a waiver electronically, and the background check will start automatically as soon as it has been signed. If this is the first time that your company has ordered a background screening through Health Street, then we will also send you an agreement to be signed electronically.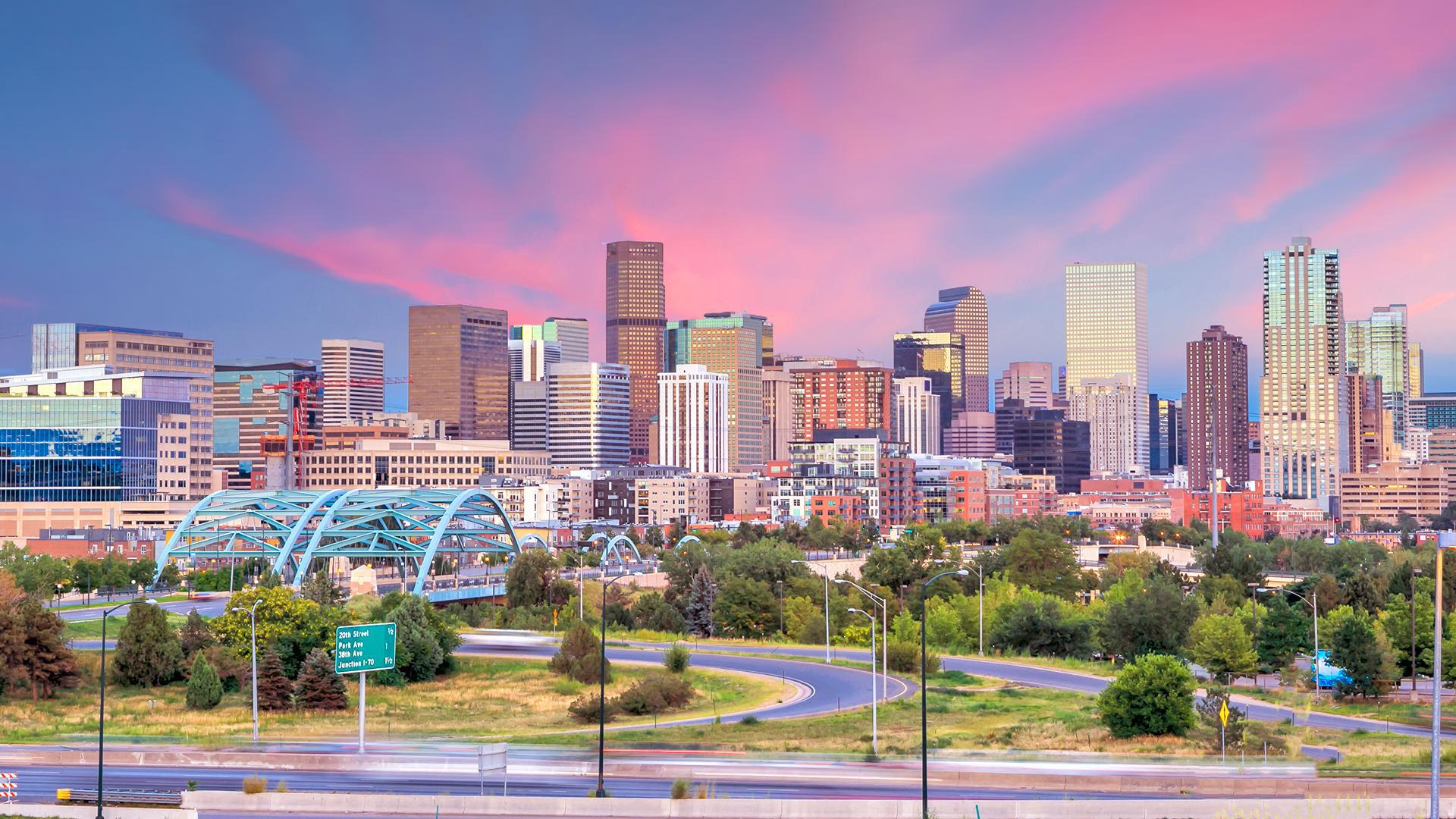 Denver CO Background Screenings
Colorado's "Ban the Box" Rules
In May of 2019, Colorado Governor Jared Polis signed "ban the box" rules into law. According to Denver law firm Davis & Ceriani, this law prohibits employers from asking about an applicant's criminal history on an initial job application. In addition, employers may not ask job candidates about any prior criminal history during the interview process. They also may not state in job postings that "individuals with criminal history should not apply."
"Ban the box" does not prohibit employers from running otherwise legal background checks. The law also does not apply to certain employers who are required to conduct a criminal background check or who are prohibited from hiring individuals with criminal histories.
As of September 1st, 2019, all employers in the state with 11 or more employees were required to follow the "ban the box" rules. On September 1st, 2021, the law extended to all employers.
Statistics About Crime in the City of Denver
According to the City of Denver Crime Report, violent crimes were up 6.2% in 2021 as compared to the same time in 2020. In addition, the report included the following statistics:
arrow_right_alt
In the first nine months of 2021, violent crimes have occurred at a rate of 5.6 per 1,000 residents
arrow_right_alt
Property crimes are up 29.9% in 2021 when compared to 2020
arrow_right_alt
Serious assaults are up 8.7%
arrow_right_alt
Robberies and burglaries are up 9.7% and 15.7%, respectively
arrow_right_alt
Car thefts are up 66.5%
arrow_right_alt
Domestic violence is down 12.1%
arrow_right_alt
Sexual assault is down 9.4%
arrow_right_alt
Drug crimes are all down 3.5%
Failed Background Check Leads to Lawsuit
Denver-based Swedish Medical Center found itself in hot water after finding out that an outsourced background check failed to find the criminal history of a medical technician. The technician, Rocky Allen, had a long history of addiction and drug thefts, but the background check failed to uncover it.
Allen was caught trying to steal the painkiller fentanyl from patients and was indicted by a federal grand jury for his crime. The incident led the medical center to notify approximately 2,900 patients who underwent surgery at the facility during the time of Allen's employment and recommend they be screened for HIV, and hepatitis B and C. The center was then sued by three former patients for the potential exposure to blood-borne pathogens.
What Types of Background Screenings Does Health Street Offer in Denver?
Criminal Background Screening Packages
Our criminal background screenings for Denver always start with a Social Security Number Trace. Choose from one of our popular options below, including the option to build your own package.
Additional Background Screening Services
Our DOT screening services or resume verification can help you save valuable time and ensure that your candidates meet the requirements for the job.
Why Order a Background Check
Why Are Background Checks in Denver Important?
The safety of your employees and reputation of your company may be at risk if the wrong candidate is hired. Background screenings can help you identify important information that may determine whether someone is qualified for the job. As with any city, ordering a background screening in Denver is a critical step to making sure you hire the best person for the job.
Why Choose Health Street For Denver Background Checks?
Health Street has over a decade of experience with performing background checks in Denver. Laws and regulations are different depending on the location, so performing a background check independently can be risky. We are here to help employers in Denver avoid the risk of legally uncovering too much information during the hiring process, save time and money, and assist in hiring the best candidates for the job.
Citations
menu_book
"Colorado "Ban the Box" Legislation Goes into Effect This September." Davis & Ceriani PC, 30 August 2019, https://www.davisandceriani.com/ban-the-box/
menu_book
"City of Denver Crime Report." The Denver Post, 11 October 2021, https://crime.denverpost.com/city/
menu_book
"Hospital Outsourced Background Check Of Convicted Surgical Tech." CBS Denver, 3 March 2017, https://denver.cbslocal.com/2017/03/03/hospital-outsourced-background-check-of-convicted-surgical-tech/
menu_book
Coffman, Keith. "Colorado hospital sued over exposure to disease from ex-surgical tech." Reuters, 9 March 2016, https://www.reuters.com/article/colorado-hospital/colorado-hospital-sued-over-exposure-to-disease-from-ex-surgical-tech-idUSL1N16H0I