Drug Test – Westland, MI
Health Street's drug testing center in Westland, Michigan offers easy-to-access and comprehensive drug and alcohol testing services. Pre-register by calling (734) 802-0030 or setting up your drug testing online. Options include urine or hair drug testing, DOT or non-DOT drug tests, and alcohol testing.
You can register for drug testing in Westland, MI for your employees, yourself, or another person. Just select a urine test or hair drug test; then, pick the most convenient Health Street location in Westland. Upon registration, a barcode will be sent to whomever you register, which can be presented at the testing facility. Test results are reported back to you quickly and securely online.
Workforce Screening, Digitally Delivered
1 of 1
2066 S Wayne Road
Westland
,
MI
48186
Drug Testing in Westland, Michigan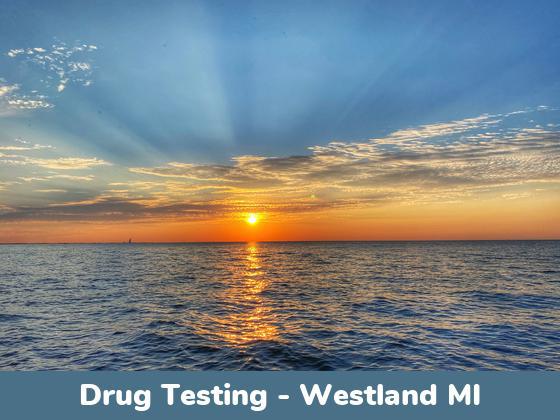 Get a Drug Test in Westland, Michigan Right Now
Health Street has the largest selection of drug testing and employment screening services in Westland. Employers can access our services to set up a drug free workplace, families can get court ordered drug testing, and attorneys and private individuals can register for non-DOT drug tests, Department of Transportation (DOT) drug tests, and more.
Available Drug Testing Methods
Popular Drug Testing Panels
Specialized Categories of Tests
category
Choose from our
Alcohol Testing
options (such as breathalyzer, EtG test, or PEth blood alcohol)
DOT Drug Testing in Westland, Michigan
Learn about our DOT drug and alcohol testing services, and how your company can maintain Department of Transportation (DOT) Compliance with 46 CFR Part 40, including:
Employee Drug Testing: eResults Portal for Employers
Business users get access to the amazing StaffGlass™ eResults portal. When logged in, human resources and other company executives can manage their drug testing program, including:
how_to_reg
Register for drug screenings for reasons such as: pre-employment, random, post-accident, or reasonable suspicion.
how_to_reg
Get fast, accurate results in a safe and secure online portal.
how_to_reg
Find a drug test clinic in Westland, MI or pick from our lab testing locations anywhere in the United States; you can order your test online, view results, and check status of all tests
how_to_reg
Manage eSign documents related to the testing process
how_to_reg
Set up a DOT random pool, add or remove drivers, and easily update their employment status.
how_to_reg
The StaffGlass™ eResults Portal is backed up by world class customer service.
Live support from our U.S. based Call Center is available: Monday through Friday: 7:30 AM to 7:00 PM Eastern Time.
Why Health Street
More than a Decade of Experience
Since 2010, Health Street has provided drug testing in Westland as well as thousands of other cities nationwide. The first drug test that Health Street performed in Westland, MI was in 2019.
Commitment to Excellence
Our goal is to provide the best possible drug testing Westland employers and residents.
Westland, Michigan – Drug Testing
Substance abuse statistics for Westland, MI
search
search
More than half of drug overdose deaths in Wayne County in 2021 were people between the ages of 25 and 44 years old
search
Compared to 2020, fentanyl was involved in twice as many overdose deaths in 2021 in Wayne County
search
At least 80 percent of the Wayne County residents who fatally overdosed had fentanyl in their system in 2019
Westland, Michigan: Drug abuse trends
In 2021, 2,385 people fatally overdosed in Michigan. Michigane's drug overdose death rate each year is about 17.87 percent higher than the national average. Although Wayne County experienced fewer drug overdose fatalities in 2020, fentanyl has made its way into many street drugs, leading to more deaths. Each year, fentanyl is found in an even larger percentage of overdose deaths.
Heroin and cocaine are also commonly abused drugs in Wayne County. However, heroin use has been declining year over year in the area, as follows:
arrow_right
28.1 percent in 2019
arrow_right
33 percent in 2018
arrow_right
40.8 percent in 2017
arrow_right
38.2 percent in 2016
Cocaine, on the other hand, is responsible for a growing number of deaths and drug treatment admissions. Each year, cocaine contributes to a larger percentage of deaths in Wayne County:
arrow_right
42.9 percent in 2019
arrow_right
41.1 percent in 2018
arrow_right
35.2 percent in 2017
arrow_right
36.2 percent in 2016
Wayne County police officers are working hard to decrease the number of street drugs. In 2020, just in a two-month gap, they seized 87 pounds of cocaine, 12 pounds of fentanyl, and almost 2,900 pounds of marijuana.
For fast and accurate drug testing, try signing up for a drug test at Health Street's Westland Clinic. Health Street has many drug testing panels that can check for fentanyl, cocaine, and heroin, in addition to many other street drugs, prescription drugs, and more.
Wayne County police arrested three people and seized 65 pounds of meth
The Wayne County Airport Authority Police received a tip and acted on it, leading to the arrest of three travelers at the Detroit Metro Airport. They seized 65 pounds of methamphetamine and three pounds of cocaine. The drugs were found in the suspects' bags, and the travelers were headed from California to Tennessee. Police are thankful for the tip, and because they responded so quickly to it, they prevented a significant amount of drugs from making it to the streets and potentially killing people.
Last updated 1/24/2023
Locations
Clinic Hours and Information for our Labs in Westland, Michigan
2066 S Wayne Road
Westland, MI 48186
Pre-registration required,
Appointment Required.
---
Monday: 10:00 AM – 4:00 PM
Tuesday: 10:00 AM – 4:00 PM
Wednesday: 10:00 AM – 4:00 PM
Thursday: 10:00 AM – 4:00 PM
Friday: 10:00 AM – 4:00 PM
About this Location:
This office is conveniently located a short walk from Wayne Memorial High School.
Neighborhoods In and Around Westland That We Serve
location_city
Dearborn Heights
Additional Services
Health Street offers a variety of other services, including:
Citations
menu_book
Report suicide summary 2021 – Wayne-health.org. (n.d.). Retrieved January 24, 2023, from https://www.wayne-health.org/sites/default/files/2022-08/Report%20suicide%20summary%202021_0.pdf
menu_book
Drug overdose death statistics [2023]: Opioids, fentanyl & more. NCDAS. (2023, January 1). Retrieved January 24, 2023, from https://drugabusestatistics.org/drug-overdose-deaths/#michigan
menu_book
Wayne County (Detroit area) Sentinel Community Site (SCS) drug use … (n.d.). Retrieved January 24, 2023, from https://ndews.org/wordpress/files/2020/08/SCS-Report-2020-Detroit-FINAL.pdf
menu_book
Dickson, J. D. (2022, March 10). Tip leads to 3 arrests, 65 pounds of meth, 3 pounds of cocaine at Detroit Metro Airport. The Detroit News. Retrieved January 24, 2023, from https://www.detroitnews.com/story/news/local/wayne-county/2022/03/09/tip-leads-3-arrests-65-pounds-meth-3-pounds-cocaine-detroit-metro-airport/9447879002/