Drug Test – Simi Valley, CA
Health Street's 2 drug and alcohol testing clinics in Simi Valley, California provide comprehensive pre-employment drug screening services. Call (805) 209-0872 or register online for drug testing services. Drug and alcohol testing options include DOT and non-DOT urine drug tests, breath alcohol tests, EtG alcohol tests, and hair drug testing.
Register for a urine or hair drug test at one of our drug testing centers for your employees, yourself, or another person. Just choose your test and pick a location. A registration barcode will be sent to the person you specify. A map will accompany this authorization code. Test results are fast, reported securely, and stored in our online portal.
Workforce Screening, Digitally Delivered
1 of 2
2876 Sycamore Drive
Simi Valley
,
CA
93065
2 of 2
2888 Cochran Street
Simi Valley
,
CA
93065
Drug Testing in Simi Valley, California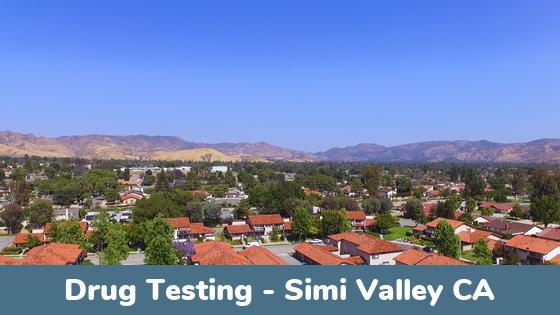 Types of Drug Tests at our Simi Valley, CA laboratories:
At our Simi Valley drug testing locations, Health Street offers the most types of drug testing services to meet anyone's needs. Employers, courts, attorneys, and private individuals can choose from a wide variety of non-DOT or DOT drug and alcohol tests via rapid drug test or lab testing with the ability to detect virtually any substance.
Available Testing Methods
DOT Drug Testing services:
StaffGlass™ eResults portal for Employers:
Business users can access the amazing StaffGlass™ eResults portal backed up by telephonic customer service. Once logged in, business users have access to:
recent_actors
Register for pre-employment screening services, random drug testing, or other drug or alcohol testing services and pick clinics nationwide; view results and status of all tests
recent_actors
Manage eSign documents related to the testing process
recent_actors
Manage a DOT Random Pool, add or remove drivers, change staff participation in random drug testing
Our world class Call Center is open Monday through Friday: 4:30 AM to 4:00 PM Pacific Time.
Why Health Street
More than a Decade of Experience
Since 2010, Health Street has provided drug testing in Simi Valley as well as thousands of other cities nationwide. The first drug test that Health Street performed in Simi Valley, CA was in 2014. From then until now, we have processed 63 drug tests in Simi Valley.
Commitment to Excellence
Our goal is to provide the best possible drug testing Simi Valley employers and residents.
Local Drug Testing Data
Substance Abuse Trends and Statistics for the City of Simi Valley
Health Matters in Ventura County reported that in 2018, 18.5% of adults in Simi Valley engaged in binge drinking during the prior month. This is higher than Ventura County's average of 16.6% of adults engaging in binge drinking.
The Ventura County Opioid Abuse Suppression Taskforce (COAST) reported that 548 people in Ventura County died of opioid-related causes between 2016 and 2019.
There were 96 accidental opioid overdose deaths in Ventura County in 2018, and 77 in 2019, according to the County Medical Examiner's office.
Ventura County Sheriffs responded to 43 opioid overdoses in 2019, and 11 overdoses involving opioids and other drugs (polydrug use).
The majority of people who received emergency overdose reversal drugs in Ventura County between 2014 and February 2020 were male: 72%.
The Ventura County Behavioral Health Department treated 1,256 people for prescription opioids, and 8,878 for non-prescription opioids between 2015 and 2019.
Notable Historical Events Related to Drug Abuse in Simi Valley
Simi Valley Police department detectives arrested a Los Angeles man in August 2020 for possession and sale of large amounts of Xanax and cocaine, along with weapons and cash.
Following an investigation into drug dealing in the community, Simi Valley police served a search warrant at a Los Angeles location and arrested Jonathan Olortegui, age 32. They seized 10,000 to 13,000 alprazolam (Xanax) pills and 2.2 kilograms of cocaine. They also seized two handguns and nearly $100,000 in cash.
Government and Community Efforts to Address Drug Problems in Simi Valley
Simi Valley's schools sponsor many anti-drug initiatives, including a free student drug testing program, anti-vaping programs and help to quit vaping. The school district offers dozens of community resources for students and parents who want to stop using drugs, alcohol, or tobacco products.
The Simi Valley Police Department also sponsors a task force on heroin prevention. Community members may drop off needles and syringes in secure containers at the Sierra Vista Family Medical Clinic on E. Los Angeles Ave. in Simi Valley.
Locations
Clinic Hours and Information for our Labs in Simi Valley, California
2876 Sycamore Drive
Suite 200
Simi Valley, CA 93065
Pre-registration required,
Walk-in with barcode:
---
Monday: 10:00 AM – 3:30 PM
Tuesday: 10:00 AM – 3:30 PM
Wednesday: 10:00 AM – 3:30 PM
Thursday: 10:00 AM – 3:30 PM
Friday: 10:00 AM – 3:30 PM
About this Location:
Rapid Drug Testing in Simi Valley is available at this location, close to Atherwood Elementary School.
2888 Cochran Street
Suite 105
Simi Valley, CA 93065
Pre-registration required,
Walk-in with barcode:
---
Monday: 8:00 AM – 8:00 PM
Tuesday: 8:00 AM – 8:00 PM
Wednesday: 8:00 AM – 8:00 PM
Thursday: 8:00 AM – 8:00 PM
Friday: 8:00 AM – 8:00 PM
Saturday: 8:00 AM – 5:00 PM
Sunday: 8:00 AM – 5:00 PM
About this Location:
Our lab is located just a few blocks from Adventist Health Simi Valley.
Neighborhoods In and Around Simi Valley That We Serve
location_city
Arroyo Heights At The Woodlands
location_city
Yosemite Ave / Evening Sky Dr
location_city
Sinaloa Rd / Bristol Ave
location_city
Arroyo Vista At The Woodlands
location_city
Walnut Ave / Texas Ave
location_city
Rambling Rd / Nonchalant Dr
location_city
Alamo St/ Tapo Canyon Rd
location_city
The Westerly
location_city
Tierra Rejada Rd/ Madera Rd
location_city
Alamo St/ Kadota St
Additional Services
Health Street offers a variety of other services, including:
Citations
menu_book
"Simi Valley Profile." Health Matters in Ventura County, http://www.healthmattersinvc.org/indicators/index/indicatorsearch?module=indicators&controller=index&action=indicatorsearch&doSearch=1&i=&l=138631&primaryTopicOnly=&subgrouping=1&card=0&handpicked=1&resultsPerPage=150&showComparisons=1&showOnlySelectedComparisons=&showOnlySelectedComparisons=1&grouping=1&ordering=1&sortcomp=0&sortcompIncludeMissing=
menu_book
"More than 10,000 Xanax pills, nearly $100K cash seized by Simi Valley police." Ventura County Star, 20 August 2020, https://www.vcstar.com/story/news/local/communities/simi-valley/2020/08/20/more-than-10-000-xanax-pills-and-nearly-100-k-cash-seized-simi-police/3404408001/
menu_book
"County Opioid Abuse Suppression Taskforce." VenturaCountyResponds.org, https://www.coastventuracounty.org/
menu_book
"Drug Abuse & Prevention." Simi Valley Schools, https://www.simivalleyusd.org/substanceabuse
menu_book
"Task Force on Heroin Prevention." Police Department – City of Simi Valley, https://www.simivalley.org/departments/police-department/services/task-force-on-heroin-prevention
menu_book
"Simi Valley Neighborhoods." Troop & Associates, https://karentroop.com/simi-valley-neighborhoods-karen-troop/
menu_book
"Simi Valley, CA Communities." NewHomeSource, https://www.newhomesource.com/communities/ca/ventura-area/simi-valley