Wichita Background Checks
Background checks are a key step to ensuring that the right candidate is hired for the job, but can often take a lot of time and require tedious research to avoid legal trouble. Health Street is here to help companies flawlessly accelerate the background screening process in Wichita. We can perform criminal database checks, DOT background check services, and even check the references or credentials that a candidate claims on a resume.
Register for a background screening in Wichita online or by calling (316) 350-7059. Every individual being screened will receive a waiver electronically, and the background screening will begin automatically once it has been signed. If this is the first time that your company has ordered a background screening through Health Street, then we will also send you an agreement to be signed electronically.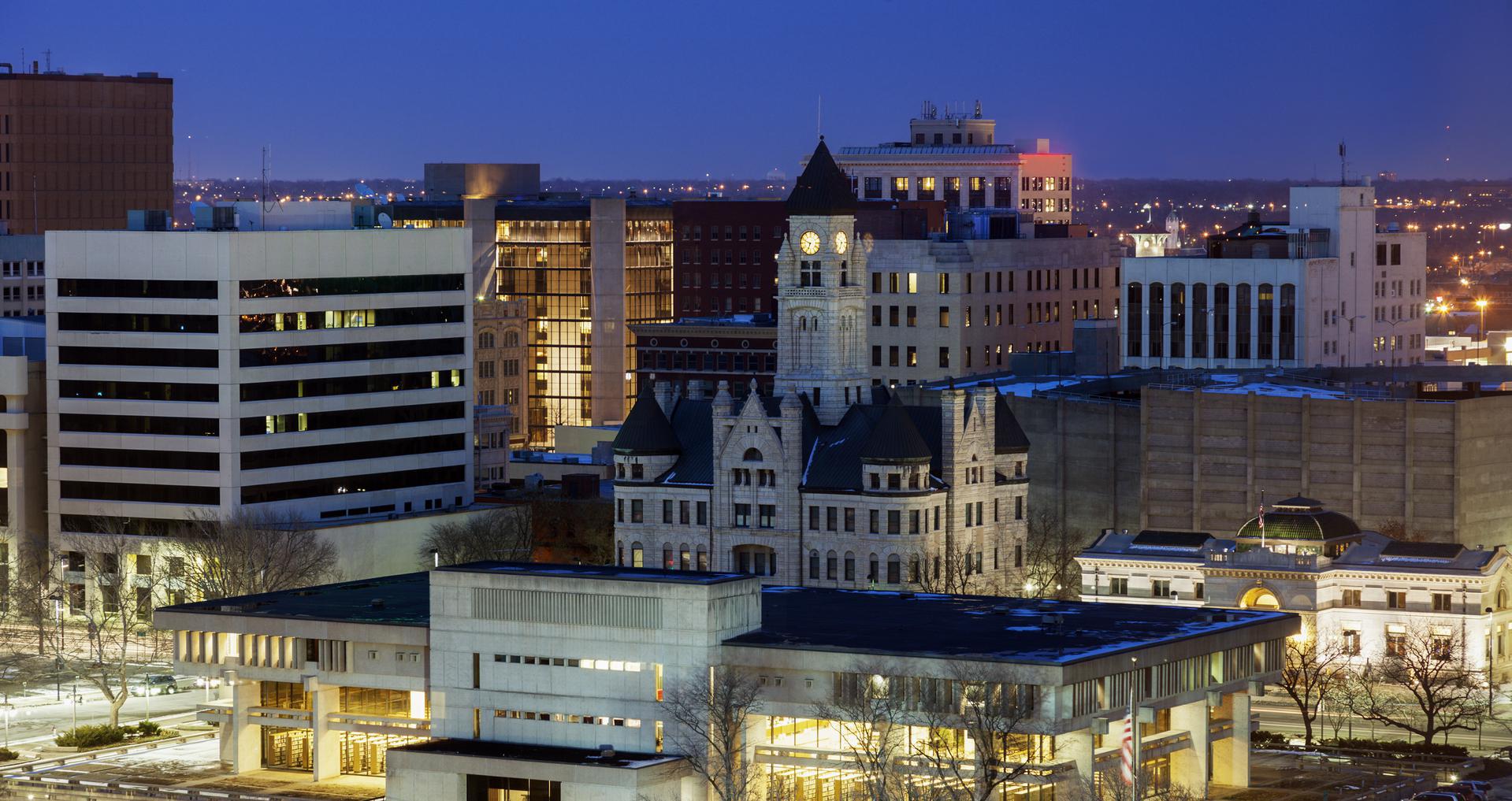 Wichita, KS – Background Check
Statistics about Crime in the City of Wichita
double_arrow
In 2020, the Wichita Police Department recorded a total of
3,681 violent offenses
, with 2,699 of those related to aggravated assault.
double_arrow
The Wichita Police Department recorded a total of 20,639 property crimes in 2020 with 2,605 of those related to burglary.
Background Check Laws Specific to the City of Wichita
In the state of Kansas, Wichita employers must follow state-specific background screening regulations for employee and applicant purposes. Much like many other states across the country, Kansas also adopted "ban-the-box" laws in 2018. This created new background screening regulations for state employers.
Under Executive Order 18-12, Kansas state employers and job applications are no longer able to inquire about an applicant's criminal history prior to an initial interview. In addition, the general presence of a criminal record cannot automatically disqualify an applicant from receiving an interview. While many background check regulations cover multiple industries, there are also Kansas background screening regulations that target specific labor types.
Under Kansas Statute § 39-970, adult care home operators and employers must request a criminal background check for each employee and applicant. The facility operator will further be required to confidentially store any acquired employee or applicant criminal records as well as documentation proving that background checks have been properly completed on each employee.
Background Screening Stories in the City of Wichita
In January 2021, the family of a now-deceased 68-year-old woman filed a lawsuit against the Wichita area assisted living facility where she was living after a background check failure resulted in her sexual assault. According to lawsuit details, administrators at the Mapleton Assisted Living facility waited six months post-hiring to perform a background check on a nursing assistant who sexually assaulted the patient.
According to case details, an abuse and neglect case filed by the patient's daughter eventually led to the discovery of DNA evidence proving a nursing assistant, Muhammed Qadeer Akram, sexually assaulted the dementia patient. An immediate background check on Akram would have revealed a previous rape allegation and sexual battery charge from 2005 and 2006, as well as a 2008 ruling from the Kansas Board of Healing Arts that stated he should have limited interactions with female patients. This case dramatically highlighted the importance of background screening in Wichita.
What Types of Background Screenings Does Health Street Offer in Wichita?
Criminal Background Screening Packages
Our criminal background checks for Wichita always begin with a Social Security Number Trace. We offer the option to build your own package or select from one of our popular background check packages below.
This package can be mixed and matched to meet your needs, including options from our criminal database checks, resume verifications, sanctions, and drug testing. The price will be determined by the combination of services selected.
Additional Background Screening Services
Our DOT screening services or resume verification can help you save valuable time and ensure that your candidates meet the requirements for the job.
Beginning at $39, our resume verification services can be used to check a person's work history, credentials or certifications, and references.
Why Order a Background Check
Why Are Background Screenings in Wichita Important?
Background checks for employment are critical to making informed decisions and hiring the best candidates for your company. Ordering a background screening in Wichita can reduce risks and create a safer workplace for your employees. Hiring the wrong people for the job can have a detrimental impact not only on your employees, but possibly even the reputation of the company.
Why Choose Health Street For Wichita Background Screenings?
Effective background screenings require knowing and following rules and regulations that can vary by location. For this reason, completing background checks by yourself can result in legal trouble. Health Street has over a decade of experience monitoring laws and regulations to ensure compliance in Wichita.
Health Street can help you quickly and efficiently expose criminal activity, avoid uncovering more information than legally allowed, and answer any questions that you may have along the way.
Citations
menu_book
"Part One Crimes." Wichita Police Department, https://www.wichita.gov/WPD/SupportServices/Pages/CrimeStats.aspx
menu_book
"Wichita ties with Kansas City on murder record as violence spikes nationally." The Wichita Eagle, https://www.kansas.com/news/local/crime/article253340573.html
menu_book
"Kansas Crime Index 2020." Kansas Bureau of Investigations, https://www.kansas.gov/kbi/stats/docs/pdf/2020%20Crime%20Index.pdf
menu_book
"Executive Order 18-12." State of Kansas, https://admin.ks.gov/docs/default-source/Offce-of-Public-Affairs/executive-order-18-12.pdf?sfvrsn=22ad8ac7_2
menu_book
"Kansas Statute 39-970." Kansas Office of Revisor of Statutes, https://www.ksrevisor.org/statutes/chapters/ch39/039_009_0070.html
menu_book
"Operator faces $1.5M wrongful death lawsuit over failure to conduct timely background check." McKnights Senior Living, https://www.mcknightsseniorliving.com/home/news/operator-faces-1-5m-wrongful-death-lawsuit-over-failure-to-conduct-timely-background-check/
menu_book
"Suit: Background check failure led to Kansas patient's rape." AP News, https://apnews.com/article/sexual-misconduct-lawsuits-kansas-wichita-sexual-assault-cb7011de3b37e8780da717b2beaa0e6e