El Paso Background Checks
Background checks are a key step to ensuring that the right candidate is hired for the job, but can often take a lot of time and require tedious research to avoid legal trouble. Health Street is here to help companies flawlessly accelerate the background screening process in El Paso. We can perform criminal database checks, DOT background check services, and even check the references or credentials that a candidate claims on a resume.
Register for a background screening in El Paso online or by calling (915) 247-0680. Every individual being screened will receive a waiver electronically, and the background screening will begin automatically once it has been signed. If this is the first time that your company has ordered a background screening through Health Street, then we will also send you an agreement to be signed electronically.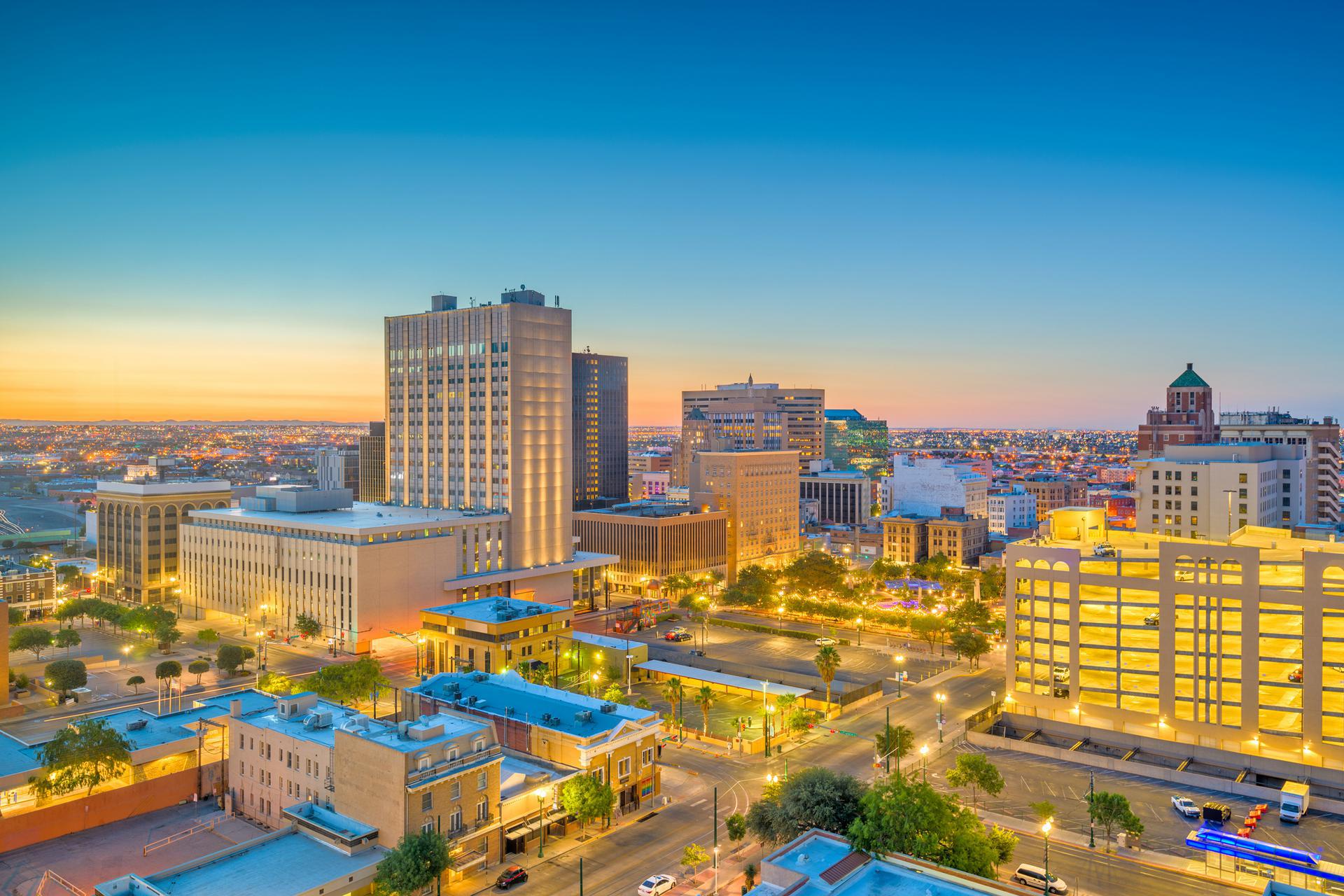 Background Checks – El Paso, TX
El Paso Employers Must Follow Federal Background Check Rules
When conducting employment background checks in El Paso, Texas, it's important for employers to follow the rules outlined by the Equal Employment Opportunity Commission (EEOC) and Federal Trade Commission (FTC). These two organizations have co-published a technical assistance document that provides employers with the information they need to safely conduct background checks and avoid allegations of discrimination.
According to El Paso employment attorney Diana Macias Valdez, the document discusses the importance of allowing job candidates and employees to review and respond to information contained in background check reports prior to taking any adverse actions. This is due to the possibility of errors that could occur or issues caused by identity theft. It's also critical to apply the same standards to everyone and avoid making decisions that could be construed as being discriminatory.
Statistics About Crime in the City of El Paso
Despite increasing crime rates in many areas across the country, the FBI says serious crimes in the city of El Paso are declining at a surprising rate. Consider these statistics:
east
The number of serious crimes in El Paso in 2020 was 18% lower than in 2019
east
Violent crime fell by 12% during the same time period
east
Property crime dropped by 19% in 2020
east
Since 2010, the number of property crimes has decreased by 57%
east
Since 2010, the number of violent crimes is down by approximately 28%
Man Sues City of El Paso Over Incorrect Background Check
When John Shelby was turned down for a job at an El Paso casino after his background check showed a criminal history, he thought they were joking. The report indicated that he was a felon who currently should have been in jail—but the record didn't belong to him.
In 1997, another man was arrested and gave police Shelby's name. As a result, his crime was then attached to Shelby's record. After over a decade of being turned down for jobs, Shelby filed a $7.5 million lawsuit against the city of El Paso in federal court. He claimed that the police clearly did not compare fingerprint records and the incorrect data entry violated his civil rights, invaded his privacy, and destroyed his ability to earn a living.
Cases like this reinforce the importance of reviewing the results of criminal background checks with employees and job candidates before taking any adverse action.
What Types of Background Screenings Does Health Street Offer in El Paso?
Criminal Background Screening Packages
Our criminal background checks for El Paso always begin with a Social Security Number Trace. We offer the option to build your own package or select from one of our popular background check packages below.
This package can be mixed and matched to meet your needs, including options from our criminal database checks, resume verifications, sanctions, and drug testing. The price will be determined by the combination of services selected.
Additional Background Screening Services
Our DOT screening services or resume verification can help you save valuable time and ensure that your candidates meet the requirements for the job.
Beginning at $39, our resume verification services can be used to check a person's work history, credentials or certifications, and references.
Why Order a Background Check
Why Are Background Screenings in El Paso Important?
Background checks for employment are critical to making informed decisions and hiring the best candidates for your company. Ordering a background screening in El Paso can reduce risks and create a safer workplace for your employees. Hiring the wrong people for the job can have a detrimental impact not only on your employees, but possibly even the reputation of the company.
Why Choose Health Street For El Paso Background Screenings?
Effective background screenings require knowing and following rules and regulations that can vary by location. For this reason, completing background checks by yourself can result in legal trouble. Health Street has over a decade of experience monitoring laws and regulations to ensure compliance in El Paso.
Health Street can help you quickly and efficiently expose criminal activity, avoid uncovering more information than legally allowed, and answer any questions that you may have along the way.
Citations
menu_book
"Background Checks: What Employers Need to Know." U.S. Equal Employment Opportunity Commission (EEOC), https://www.eeoc.gov/laws/guidance/background-checks-what-employers-need-know
menu_book
"Employment Background Checks." The Law Office of Diana Macias Valdez PLLC, https://dianamvaldezlaw.com/page/24
menu_book
El Paso Matters. "FBI says serious crime in El Paso continues to drop." KVIA, 28 September 2021, https://kvia.com/news/crime/2021/09/28/fbi-says-serious-crime-in-el-paso-continues-to-plummet/
menu_book
Bowers, Matthew. "Chesapeake man sues in 13-year fight to clear his name." The Virginian-Pilot, 26 February 2011, https://www.pilotonline.com/news/article_d171191d-da5e-542e-a53a-da316782372b.html