Texas Marijuana Compliance
Texas has some of the strictest marijuana laws in the country, with only low-THC cannabis allowed for patients with certain medical conditions. Recreational marijuana in Texas is illegal, as it is by federal law. Therefore, Texas employers may test their employees for marijuana use, as they do with other drugs. According to Texas law, employers are not restricted from disciplining or terminating employees for drug use, whether on- or off-duty.
Register for a drug test online by clicking the "Register Now" button below. You can also call (888) 378-2499 with any questions about our drug testing services.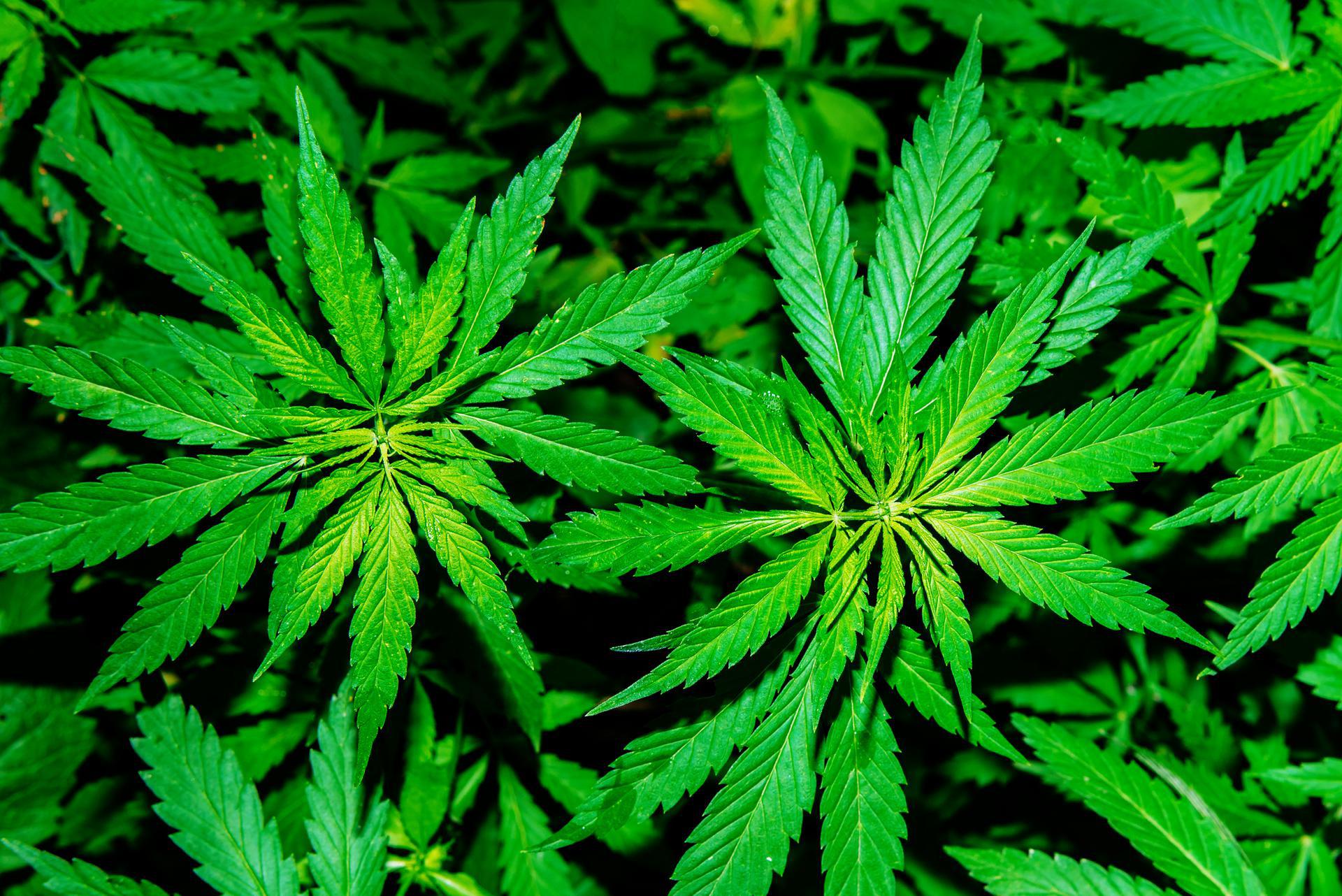 This Information Is Not Intended for Legal Purposes
The information provided on this page is intended for your own knowledge, and should not be used for legal matters. Since marijuana testing regulations can vary, we advise you to seek the guidance of expert legal counsel when creating your company's substance abuse screening program.
Texas Marijuana Compliance
Texas Marijuana Laws
Overall Status:
Partially Legal
The recreational use, possession, cultivation, and sale of marijuana are illegal under current Texas marijuana laws. Unlike many other states across the country, Texas does view recreational marijuana as entirely illegal. Therefore, state prosecutors and law enforcement can press criminal charges, such as minor possession misdemeanors, against recreational users. And employers are allowed to administer a drug test to their employees that includes marijuana.
However, changes to Texas marijuana laws in recent years now allow low-THC medicinal marijuana to be used by specific medical condition patients. These individuals must possess a valid medical marijuana prescription and are required to follow any Texas marijuana compliance regulations.
Medical Marijuana:
Legal
Back in 2015, Texas Governor Greg Abbott signed the Texas Compassionate Use Act into law to establish limited circumstances in which residents suffering from epilepsy can access and consume cannabis oil with less than 0.5% THC.
In 2019, Abbott also signed House Bill 3703 to expand the list of qualifying conditions to also include:
arrow_right
All forms of epilepsy
arrow_right
Multiple Sclerosis
arrow_right
Seizure disorders
arrow_right
Amyotrophic Lateral Sclerosis (ALS)
arrow_right
Terminal cancer
arrow_right
Incurable neurodegenerative diseases.
Lastly, Texas House Bill 1535 went into effect in September 2021. This piece of legislation doubled the previous 0.5% THC medical limit in cannabis oil to 1%.
Decriminalized:
No
House Bill 1325 was passed in June 2019 to legalize the growth and transport of hemp, which further decriminalized the consumption and production of CBD-based health products. Under this law, any hemp-derived product must contain a THC concentration of less than 0.3%.
Furthermore, while the entire state of Texas has not decriminalized the possession, use, and sale of marijuana, there have been a few localized efforts to decriminalize marijuana. Areas including but not limited to Bexar County and Travis County have lowered their misdemeanor penalty for small possession amounts to eliminate the risk of arrests.
Recreational Marijuana:
Illegal
As of late 2022, outside of existing medical marijuana laws, recreational marijuana is still prohibited for purposes of consumption, sale, production, and trafficking in the state of Texas. Because of this, Texas employers do not face many restrictions under Texas marijuana compliance laws when looking to conduct Texas drug testing on employees and job candidates.
Frequently Asked Questions
Is marijuana legal in Texas?

At this time, marijuana use is illegal in Texas, with the exception of the use of low-THC marijuana use by medical marijuana patients who have a valid prescription.
What are the marijuana laws in Texas?

While recreational marijuana use is considered fully illegal under Texas law, consumption of marijuana is legal for purposes of medical treatment for patients suffering from specific health conditions, including epilepsy and terminal cancer.
What is the punishment for possession in Texas?

Possession of two ounces or less of marijuana flower is a Class B misdemeanor with a penalty of a fine of up to $2,000 and up to 180 days of imprisonment. Larger quantities and concentrates bring higher penalties.
What is Texas' history with marijuana?

From 1931 until 1973, Texas had the harshest marijuana laws of any state in the country. Possession of any amount was a felony punishable by 2 years to life in prison.
Drug Tests That Exclude Marijuana
Urine Drug Panels That Do Not Include Marijuana Testing
Some of the popular drug tests that remove THC from the panel of drugs being tested are listed below:
Also try taking a look at our comprehensive list of urine drug panels that exclude marijuana. Drug tests that do not include marijuana testing can be found under the "Exclude Marijuana" section.
Hair Drug Tests That Do Not Include Marijuana Testing
To remove marijuana testing from a hair test, try one of our two popular hair tests:
For a complete list of our hair drug tests, take a look at our comprehensive list of hair tests.
Drug Panels That Include Marijuana
Urine Drug Tests That Include THC Testing
If marijuana testing is needed, the below urine drug panels include testing for THC:
For a complete list of urine drug panels that we offer, view our urine drug panels here.
Hair Drug Panels That Include Marijuana Testing
The following are hair drug tests that include testing for THC:
A comprehensive list of the hair drug panels that we offer can be found here.
Citations
menu_book
Bissmeyer, Ramon D. and Voss, Elizabeth A. "Marijuana in the Texas Workplace." Dykema, https://www.dykema.com/media/site_files/196_Marijuana%20in%20the%20Texas%20Workplace.pdf
menu_book
Jaeger, Kyle. "Texas House Passes Marijuana Decriminalization Bill, Sending It To Senate." Marijuana Moment, 30 April 2021, https://www.marijuanamoment.net/texas-house-passes-marijuana-decriminalization-bill-sending-it-to-senate/
menu_book
"Cannabis Laws & Penalties in Texas." https://www.texasnorml.org/activism/marijuana-laws-and-penalties-in-texas/
menu_book
"Texas Occupations Code Section 169.003. Authority to Prescribe Low-THC Cannabis to Certain Patients for Compassionate Use." Texas Constitution and Statutes, https://statutes.capitol.texas.gov/Docs/OC/htm/OC.169.htm#169.003
menu_book
"Cannabis and the Law: Texas's Compassionate-Use Program." Texas State Law Library, https://guides.sll.texas.gov/cannabis/compassionate-use
menu_book
"H.B. No. 1535." Texas Legislature Online, https://capitol.texas.gov/tlodocs/87R/billtext/pdf/HB01535F.pdf#navpanes=0
menu_book
"Cannabis and the Law: Recreational Use." Texas State Law Library, https://guides.sll.texas.gov/cannabis/recreational-use
menu_book
"Texas Cannabis Law Timeline." Texas NORML, https://www.texasnorml.org/
menu_book
"Chapter 478. Texas Compassionate Use Act" Texas State Law Library, https://statutes.capitol.texas.gov/Docs/HS/htm/HS.487.htm
menu_book
"HB 3703" Texas Legislature, https://capitol.texas.gov/BillLookup/Text.aspx?LegSess=86R&Bill=HB3703
menu_book
"H.B. No. 1535." Texas Legislature Online, https://capitol.texas.gov/tlodocs/87R/billtext/pdf/HB01535F.pdf#navpanes=0
menu_book
"Texas Local Decriminalization" Norml.org, https://norml.org/laws/local-decriminalization/texas-local-decriminalization/
menu_book
"HB 1325" Texas State Legislature, https://capitol.texas.gov/tlodocs/86R/billtext/pdf/HB01325I.pdf
menu_book
"Cannabis and the Law" Texas State Law Library, https://guides.sll.texas.gov/cannabis/recreational-use