Dallas Background Checks
Whether you're looking for a full criminal background screening or just to perform a background check in one database, Health Street has background check options for any company in Dallas. Our employee background screenings help you thoroughly screen your candidates, save valuable time in the process, and avoid legal trouble.
Registering for a background check in Dallas is easy. Simply register online, or by calling us at (214) 530-5301. If this is the first time that your company has ordered a background screening through Health Street, then we will send you an agreement via email. The person being screened will also receive a waiver to be signed electronically, which allows us to automatically begin the background screening as soon as the waiver has been signed.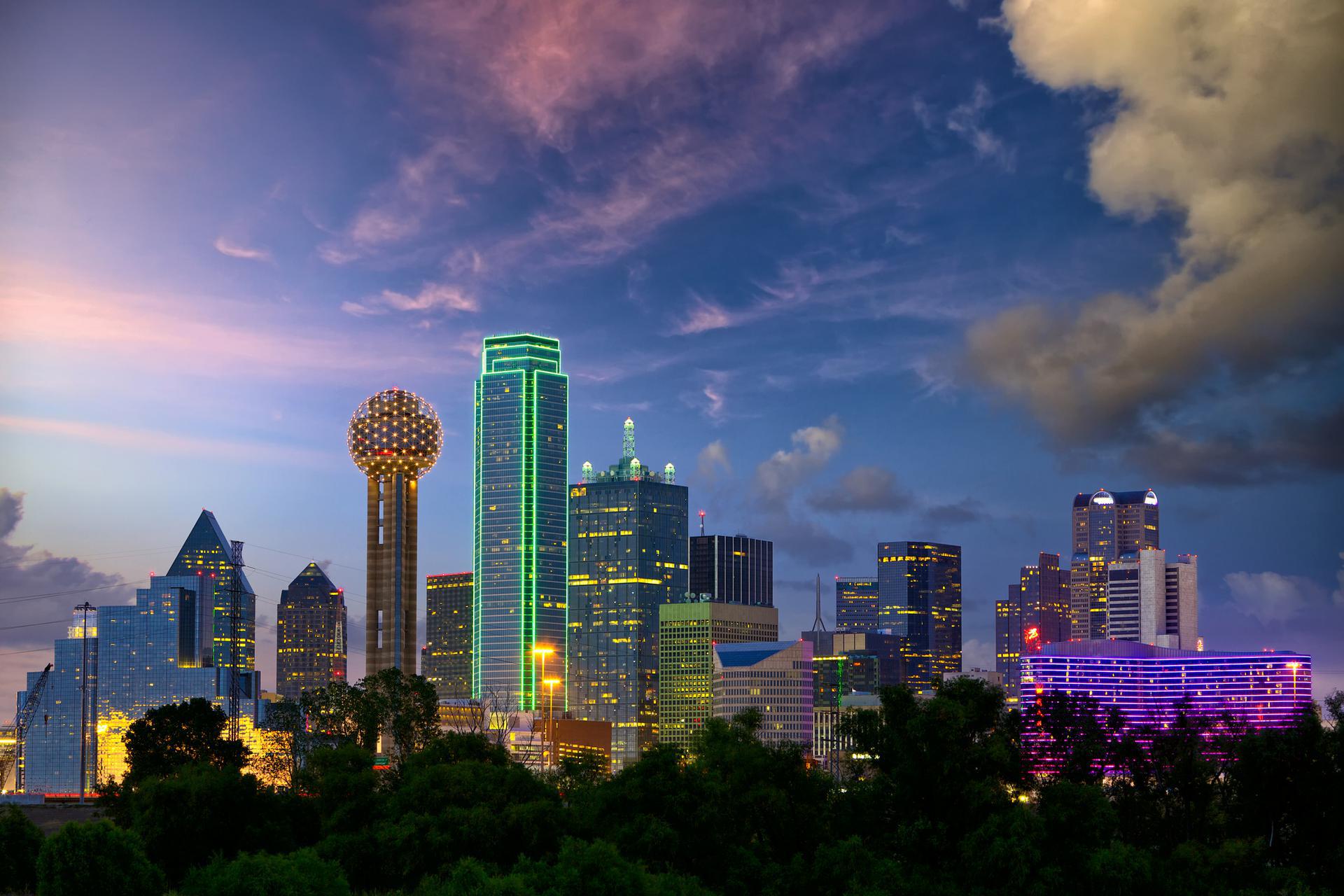 Dallas TX Background Screenings
Background Check Laws in Dallas
In 2007, the city of Dallas removed general questions regarding criminal history from applications for civilian positions. Instead, criminal background checks were conducted only after issuing a conditional offer for employment. At that time, criminal history questions were still on the city's applications for sworn positions.
In 2015, the city of Dallas became one of many across the country to "Ban the Box," removing the question asking about criminal history from job applications. In addition, the city council approved new standards for criminal convictions of truck drivers and laborers. Prior to the change, 57% of applicants for these positions were disqualified based on their disclosure of criminal convictions. Now, that number has decreased to 20%.
Statistics About Crime in the City of Dallas
According to U.S. News "Best Places," the crime rate score for Dallas-Fort Worth Texas is 6.3 out of 10. This is based on the following statistics:
double_arrow
In 2020, there were 366.5 violent crimes per 100,000 people
double_arrow
There were also 2118.7 property crimes per 100,000 people
double_arrow
Both of these crime rates are higher than the national average
What to Expect from a Background Check in Dallas
Background checks can include a wide variety of information, depending on how much the employer requests. According to Dallas employment lawyer Adam Kielich, most local employers look at both credit history and criminal records. Generally, in Texas, this history can legally go back seven years unless the job pays a salary of more than $75,000. For these higher-paying jobs, employers can sometimes look back as far as when a candidate turned 18.
The type of job can also impact the look-back time. For example, insurance companies can look back to a candidate's 18th birthday and in-home services and residential delivery companies are required to look back 20 years for felonies and 10 years for misdemeanors when it comes to certain types of crimes, like family violence and theft. Some of the industries this affects include FedEx and UPS drivers, electricians, plumbers, landscapers, cable installers, apartment maintenance workers, and other similar positions.
Regardless of the look-back period, criminal records for minors are usually sealed. If an employer happens to find out about a crime that was committed when the candidate was a minor, they cannot use that information when making a hiring decision.
What Types of Background Screenings Does Health Street Offer in Dallas?
Criminal Background Screening Packages
Our criminal background checks for Dallas always begin with a Social Security Number Trace. We offer the option to build your own package or select from one of our popular background check packages below.
This package can be mixed and matched to meet your needs, including options from our criminal database checks, resume verifications, sanctions, and drug testing. The price will be determined by the combination of services selected.
Additional Background Screening Services
Our DOT screening services or resume verification can help you save valuable time and ensure that your candidates meet the requirements for the job.
Beginning at $39, our resume verification services can be used to check a person's work history, credentials or certifications, and references.
Why Order a Background Check
Why Are Background Screenings in Dallas Important?
Background checks for employment are critical to making informed decisions and hiring the best candidates for your company. Ordering a background screening in Dallas can reduce risks and create a safer workplace for your employees. Hiring the wrong people for the job can have a detrimental impact not only on your employees, but possibly even the reputation of the company.
Why Choose Health Street For Dallas Background Screenings?
Effective background screenings require knowing and following rules and regulations that can vary by location. For this reason, completing background checks by yourself can result in legal trouble. Health Street has over a decade of experience monitoring laws and regulations to ensure compliance in Dallas.
Health Street can help you quickly and efficiently expose criminal activity, avoid uncovering more information than legally allowed, and answer any questions that you may have along the way.
Citations
menu_book
"Memorandum: Fair Chance Hiring Briefing." Dallas City Hall, 10 April 2017, https://dallascityhall.com/government/Council%20Meeting%20Documents/eco_2_fair-chance-hiring_combined_041717.pdf
menu_book
"Dallas-Fort Worth, Texas Crime Rate and Safety." U.S. News & World Report, https://realestate.usnews.com/places/texas/dallas-fort-worth/crime
menu_book
Young, Stephen. "Dallas County Bans the Box, Delays Criminal Records Check for Applicants." Dallas Observer, 18 November 2015, https://www.dallasobserver.com/news/dallas-county-bans-the-box-delays-criminal-records-check-for-applicants-7783850
menu_book
Chambers, Andrew. "What Does a Background Check Show Employers?" Addison Group, 15 April 2019, https://addisongroup.com/blog/background-check-show-employers/
menu_book
Kielich, Adam. "Employer background checks in Texas: what do they show? Dallas employment lawyer explains." Kielich Law Firm, https://www.kielichlawfirm.com/employer-background-checks-texas-show/