Los Angeles Background Checks
Background checks are a key step to ensuring that the right candidate is hired for the job, but can often take a lot of time and require tedious research to avoid legal trouble. Health Street is here to help companies flawlessly accelerate the background screening process in Los Angeles. We can perform criminal database checks, DOT background check services, and even check the references or credentials that a candidate claims on a resume.
Register for a background screening in Los Angeles online or by calling (213) 410-4098. Every individual being screened will receive a waiver electronically, and the background screening will begin automatically once it has been signed. If this is the first time that your company has ordered a background screening through Health Street, then we will also send you an agreement to be signed electronically.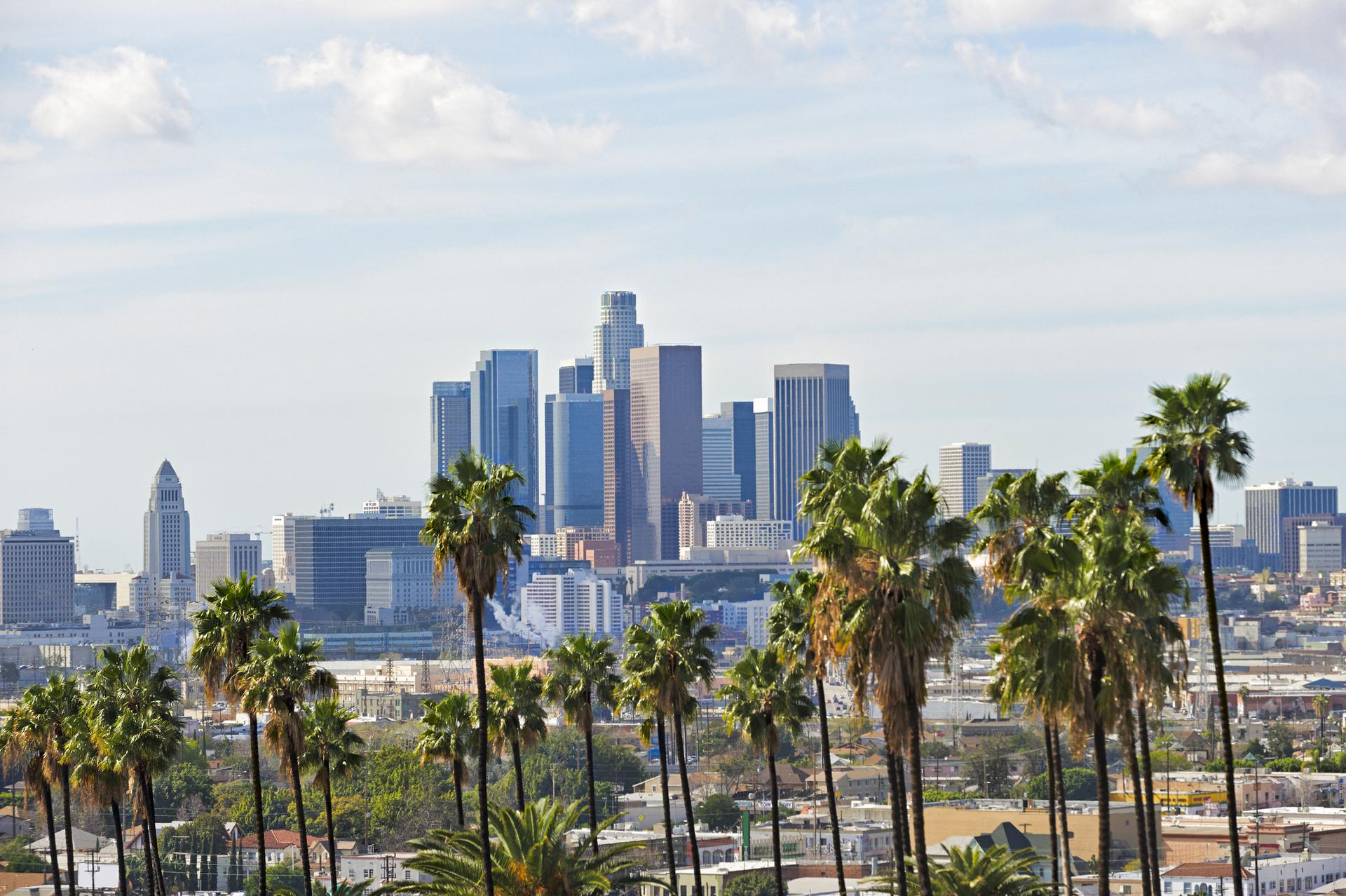 City of Los Angeles – Background Check
Background Check Laws Specific to the City of Los Angeles, CA
In December of 2016, Los Angeles initiated a "ban the box law" known as the Fair Chance Initiative Ordinance. The law's purpose is to keep employers from obtaining criminal background information before offering jobs to applicants.
According to the ordinance, employers must not ask an applicant about their past criminal history until after the position has been offered.
The Fair Chance Initiative took effect in 2017 and includes all private employers in Los Angeles, CA that have ten or more employees. Exceptions to the law exist — for example, if an applicant was prohibited to hold a certain position, or if the position they're applying to requires them to carry a firearm. There is also an exception for government employers that are, by law, required to inquire about criminal histories.
Los Angeles Employers should review the Fair Chance Initiative Ordinance to ensure that they're complying.
Statistics About Crime in the City of Los Angeles, CA
corporate_fare
Los Angeles, CA is safer than 13 percent of all U.S. cities.
corporate_fare
Los Angeles has 127,399 crimes annually, including 29,582 violent crimes and 97,817 property crimes.
corporate_fare
The crime rate in Los Angeles is 32.1 per 1,000 residents.
corporate_fare
The chance of becoming a victim in Los Angeles is one in 135.
corporate_fare
Annually, there are 17,328 assaults, which are the most common violent crimes.
corporate_fare
Robbery in Los Angeles accounts for 9,692 violent crimes. Other violent crimes include rape and murder.
corporate_fare
The most common property crime in Los Angeles is theft, which accounts for 67,466 annually, followed by motor vehicle theft at 15,820.
Background Screening Stories in the City of Los Angeles, CA
In 2014, Los Angeles and San Francisco District Attorneys filed a lawsuit that alleged that Uber misled its customers that their service was safe, saying that Uber's background check service wasn't held to the same standards as taxi services.
The background check service used by Uber failed to flag the criminal records of 25 Uber drivers working in Los Angeles and San Francisco. These drivers gave thousands of rides to people in these two cities. Four Uber drivers had criminal backgrounds that would keep them from driving a taxi in Los Angeles. These drivers were cited at Los Angeles International Airport.
One Uber driver spent the last 26 years in prison for committing murder in Los Angeles. Five drivers were previously convicted of driving under the influence. Convictions of other drivers included theft, fraud, and money laundering.
What Types of Background Screenings Does Health Street Offer in Los Angeles?
Criminal Background Screening Packages
Our criminal background checks for Los Angeles always begin with a Social Security Number Trace. We offer the option to build your own package or select from one of our popular background check packages below.
This package can be mixed and matched to meet your needs, including options from our criminal database checks, resume verifications, sanctions, and drug testing. The price will be determined by the combination of services selected.
Additional Background Screening Services
Our DOT screening services or resume verification can help you save valuable time and ensure that your candidates meet the requirements for the job.
Beginning at $39, our resume verification services can be used to check a person's work history, credentials or certifications, and references.
Why Order a Background Screening in Los Angeles
What Is the Importance of Professional Background Screening?
In order to make informed hiring decisions, it's important to see the full picture. Background checks can confirm the information that a candidate has provided you with, or they can reveal criminal activity that may not have been disclosed during the interviewing process. Ordering a background check in Los Angeles is a critical step to ensuring you maintain a safe workplace for your employees, as well as protect the team morale and reputation of the company.
Why Choose Health Street For Los Angeles Background Checks?
Unless you're experienced in keeping updated with the background screening laws and regulations of your location, performing a background check by yourself can be risky. Health Street has expertise in this area, and can help you avoid revealing information about your candidate that is not legally permitted in the hiring process. We are committed to helping employers in Los Angeles protect their businesses and save time hiring the best candidates.
Citations
menu_book
"Los Angeles Fair Chance Initiative Restricts Criminal History Inquiries By Employers Effective January 22, 2017." Allen Matkins, 3 January 2017, https://www.allenmatkins.com/real-ideas/los-angeles-fair-chance-initiative-restricts-criminal-history-inquiries-by-employers-effective-january-22-2017.html
menu_book
"City of Los Angeles Fair Chance Initiative For Hiring Ordinance." City of Los Angeles – Bureau of Contract Administration, Department of Public Works, https://bca.lacity.org/Uploads/fciho/Fair%20Chance%20Initiative%20for%20Hiring%20Overview.pdf
menu_book
Zaller, Anthony. "Los Angeles City begins "Ban The Box" enforcement July 1, 2017." California Employment Law Report, 23 June 2017, https://www.californiaemploymentlawreport.com/2017/06/los-angeles-city-begins-ban-box-enforcement-july-1-2017/
menu_book
"Los Angeles, CA Crime Rates." Neighborhood Scout, https://www.neighborhoodscout.com/ca/los-angeles/crime
menu_book
Nelson, Laura J. "Prosecutors: Uber background checks missed drivers' criminal records." Los Angeles Times, 19 August 2015, https://www.latimes.com/local/lanow/la-me-ln-uber-background-checks-20150819-story.html