Top Background Screening Trends in 2020
In 2020, employment background checks are trending to increasing complexity, added controversy about screening social media behavior, and the need to ensure corporate compliance with important new laws that vary by state and sometimes even by city. Stay abreast of these changes to ensure your human resources policies are current and in the know.
---
---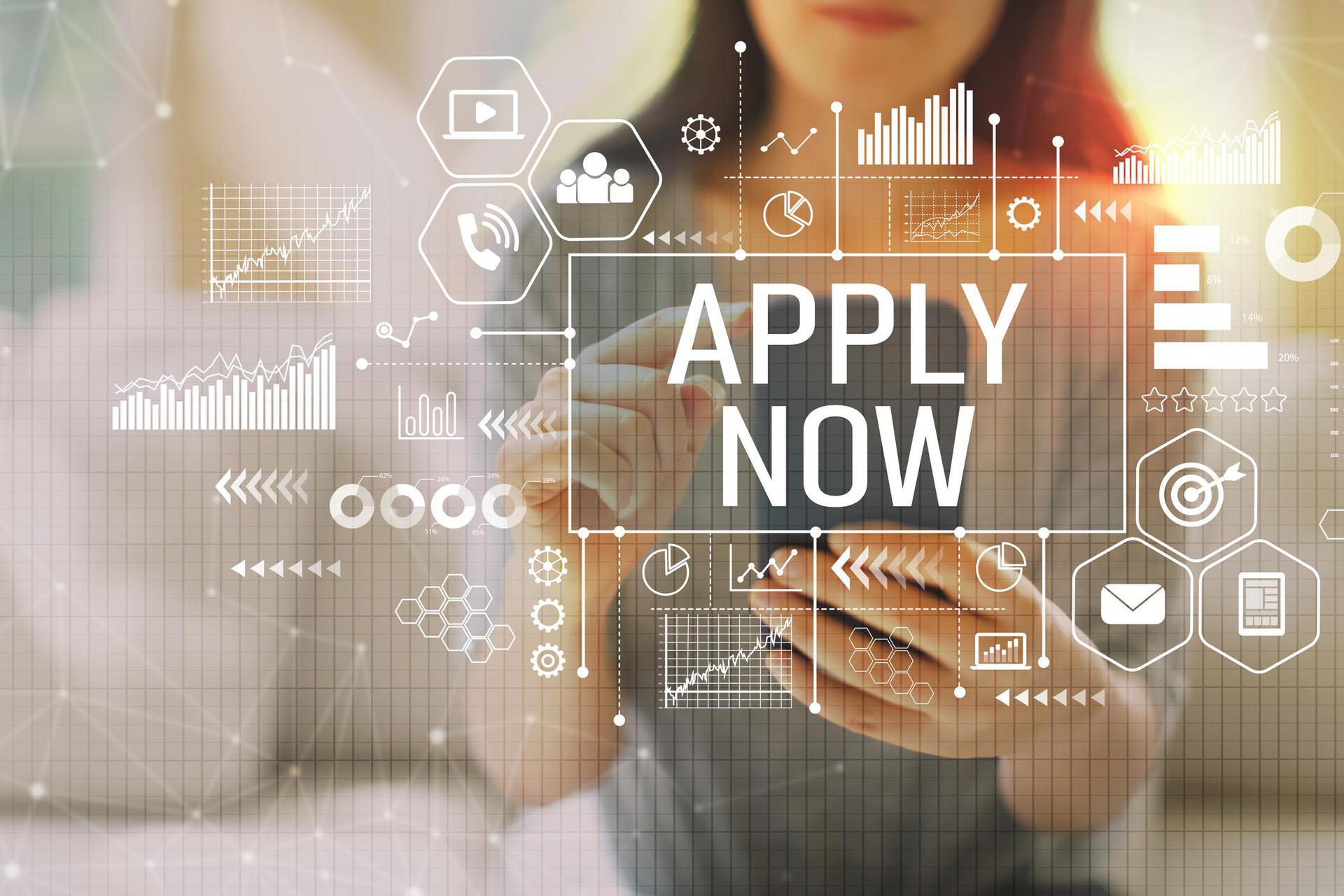 Legal risks and safety mandates lead the top trends for human resources departments in 2020. In a clear case of "today's news does not tell the full story," most of 2020's top background screening trends have been years in the making. If there is any theme for 2020's human resources trends, it's "balance." For every need to check an employee's background, there's an equal need to consider legal responsibilities and your company's risk factors for discrimination when performing background checks.
Social Media Background Screening
Screening of social media posts for content that is anathema to a company's values continues to grow in importance – and controversy – in 2020. Career Builder's 2018 survey of over 1,000 human resource directors found that two-thirds (66%) of employers used search engines to research the social media presence of job candidates. The survey found that 36% of hiring managers had passed on a candidate because they'd posted information about drinking or using drugs. Other disqualifying social media behavior that employers found included:
arrow_right
Discriminatory comments (31%)
arrow_right
Lying about qualifications (27%)
arrow_right
Badmouthing previous company or employees (25%)
arrow_right
Sharing confidential information (20%)
Employers Beware: Social Media Background Check Leads to Lawsuits
There's a major catch to social screening. The top advice coming out of the HR community is to "screen wisely" to avoid risk. But according to SHRM, employers should never screen social media directly. Jennifer Gladstone, Employment Background Investigations, Inc. (EBI) Screening News Network Editor-in-Chief, says that employers who search candidate social media directly and act upon what they see are risking a potential discrimination lawsuit.
One possible answer is to conduct social media background screening through accredited agencies. Credit Reporting Agencies (CRA's) can provide a summary of a candidate's social media posts and only report what's actionable. At the Federal level, the EEOC and FCRA offer fairness protection to applicants, and twenty-five states also have laws regarding fair use of job candidate social media. However, because this area of background check services is still new, the legal landscape is very unclear, so most reputable CRA's steer clear of it.
Continuous Background Checks
"Don't stop checking after employees are hired." Continuous screening of employee records can help protect businesses from liability later on. Transportation and trucking industries have always had ongoing health screening, including drug testing. Other industries, including education and healthcare, are beginning to screen current employees to identify areas of problem or risk, from drug use to potential legal problems.
In 2018, only 4% of human resources professionals surveyed by SHRM (Society for Human Resource Management) said they conducted continuous background checks. These checks must be conducted in compliance with the Fair Credit Reporting Act (FCRA) and should include employee consent each time a post-hire background screening occurs.
Screening Gig Workers
Rideshare giant Uber made waves when they released their survey of 2018 records that showed over 3,000 sexual assaults, 58 deaths in car accidents, and nine murders.
Ridesharing platforms and healthcare staffing agencies are all expected to increase pre-hiring and ongoing screening of gig workers in 2020. It isn't just ridesharing businesses that are at risk. The family members of 75-year-old Florida grandmother Evelyn Udell sued Best Buy and two delivery subcontractors for failing to conduct adequate background checks on a delivery driver who murdered Mrs. Udell while delivering a washer and dryer. The killer, who is awaiting trial on first-degree murder charges, had a minor criminal background, was driving with a suspended license, and admitted cocaine and marijuana use.
Salary History Bans
As of January 2020, 18 states, Puerto Rico, the District of Columbia, and 21 cities or counties had enacted a ban on requesting salary history as a criterion for hiring or promotion. Salary equity is part of the motivation for banning questions about salary history in background checks and interviews: the persistent pay gap between men and women and among ethnic groups can be compounded by this previously common human resource practice.
Some states, including Louisiana, Missouri, and Mississippi, limit their ban to some cities or city and state offices. Other states, including New York and California, prohibit employers from asking for salary details from prospective employees and former employers.
Opposing Perspectives on Criminal Background Checks
We've heard a lot of publicity about "Ban the Box" laws prohibiting employers from asking about prior criminal convictions. These laws, including a Fair Chance Act under consideration in Congress, have passed in a total of 33 states. Major businesses like Walmart, Target, Home Depot, and Koch Industries have adopted "Ban the Box" policies.
One thing is clear. When hiring and running employment background checks in 2020, you will be required you to balance your business risk tolerance with safety considerations and an increasingly complex legal and technological landscape.
Citations
library_books
HR Dive. "Salary history bans." 28 February 2020. url: https://www.hrdive.com/news/salary-history-ban-states-list/516662/
library_books
Kleinberg, Eliot. "Best Buy murder: Man facing death penalty says voices led him to kill Boca grandmother." 17 January 2020. https://www.palmbeachpost.com/news/20200117/best-buy-murder-man-facing-death-penalty-says-voices-led-him-to-kill-boca-grandmother
library_books
O'Connor, Tricia. "Top 5 Background Screening Trends for 2020." ebi, 6 January 2020, https://www.ebiinc.com/resources/blog/top-5-background-screening-trends-for-2020
library_books
Maurer, Roy. "3 Employment Screening Trends to Know Before You Hire in 2020." Society for Human Resource Management (SHRM), 14 February 2020, https://www.shrm.org/resourcesandtools/hr-topics/talent-acquisition/pages/shrm-employment-screening-trends-2020.aspx
library_books
"More Than Half of Employers Have Found Content on Social Media That Caused Them NOT to Hire a Candidate, According to Recent CareerBuilder Survey." CareerBuilder, 9 August 2018, http://press.careerbuilder.com/2018-08-09-More-Than-Half-of-Employers-Have-Found-Content-on-Social-Media-That-Caused-Them-NOT-to-Hire-a-Candidate-According-to-Recent-CareerBuilder-Survey
library_books
Conger, Kate. "Uber Says 3,045 Sexual Assaults Were Reported in U.S. Rides Last Year." New York Times, 5 December 2019, https://www.nytimes.com/2019/12/05/technology/uber-sexual-assaults-murders-deaths-safety.html
library_books
Maurer, Roy. "SHRM: Employers Slow to Pick Up Trend of Continuous Screening." Society for Human Resource Management (SHRM), 8 April 2019, https://www.shrm.org/resourcesandtools/hr-topics/talent-acquisition/pages/shrm-trend-continuous-background-screening.aspx
library_books
Maury L. Udell v. Best Buy Co., Inc. Circuit Court of the Fifteenth Judicial Circuit in and for Palm Beach, County, Florida. Filed 26 September 2019. CBS4 Miami, https://miami.cbslocal.com/wp-content/uploads/sites/15909786/2019/09/Udell-Complaint.pdf
library_books
"States with Salary History Bans." Paycor, 14 January 2020, https://www.paycor.com/resource-center/states-with-salary-history-bans