San Antonio Background Checks
Health Street offers a variety of background screening options in the city of San Antonio. Employers may choose from packages for criminal database checks, DOT background checks, healthcare background checks, and resume verification. If only a specific background screening is needed, we also offer individual database checks or the option to "build your own" package.
Simply register online for a background check in San Antonio, or give us a call at (210) 460-4325. Each individual being screened will receive a waiver electronically, and the background check will start automatically as soon as it has been signed. If this is the first time that your company has ordered a background screening through Health Street, then we will also send you an agreement to be signed electronically.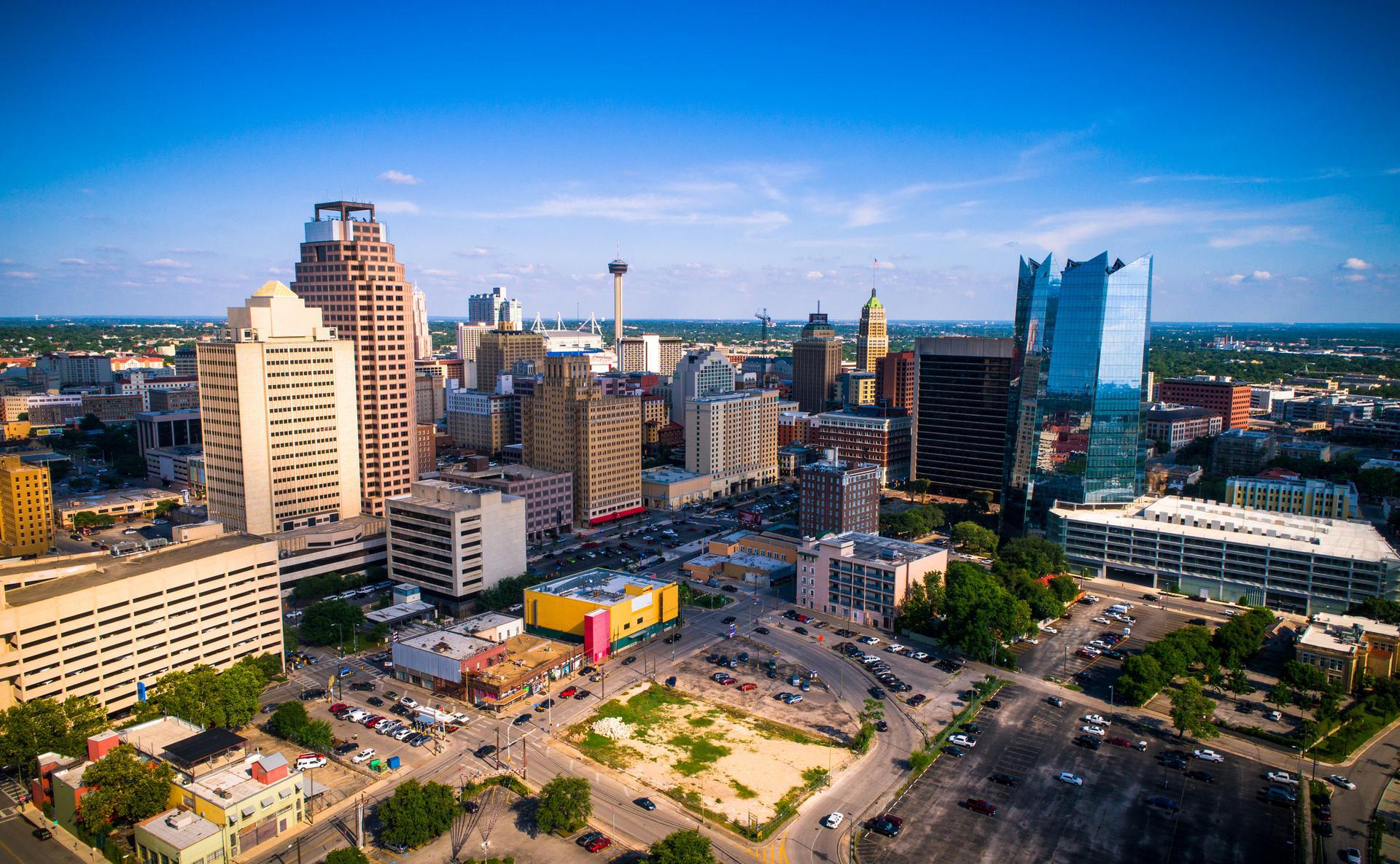 San Antonio TX BG Check
Background Check Laws in the City of San Antonio
Since 2016, San Antonio has "banned the box" on city job applications. This initiative, spearheaded by then-councilman Rey Saldaña, helps "level the playing field" for job applicants with a criminal past. The "Fair Chance Hiring Ordinance" prohibits the city of San Antonio from using job applications that require applicants to check a box if they have a criminal history. Instead, this information would only come up after the employee has received a formal job offer and is required to submit to the city's mandatory background check.
Statistics About Crime in the City of San Antonio
Recent statistics show that 2021 may be San Antonio's most violent year in over a decade. Here's a look at the numbers:
location_city
In 2019, San Antonio reported more than 11,000 incidents of violent crime
location_city
There were 128 murders in 2020, compared with 105 in 2019 – a 22% jump
location_city
In total, 2020 was the deadliest year since 2016, which had a record total of 149 homicides
location_city
In the first 6 months of 2021, there were already 74 homicides reported
location_city
This is the deadliest first half of the year reported since 2011
location_city
Based on 2021's year-to-date numbers, the city of San Antonio is poised to break homicide records
Catholic Charities Fail to Background Check Adults Working with Children
In 2019, an audit of Catholic Charities in San Antonio found that the organization failed to give background checks to 54 paid volunteers who were working with their Foster Grandparents program. As a condition of receiving federal funding, the organization was required to have all volunteers submit to a National Service Criminal History Check (NSCHC). This is a screening procedure that had previously been established by law to vet people before allowing them to access "vulnerable populations" like the elderly and children.
The organization's staff blamed the failure on a "coding issue" and stated that each individual would be re-checked and re-fingerprinted. The results of this audit caused at least one program partner to deny the agency's request for funding, highlighting the importance of following background check rules and ensuring that proper documentation is retained so it can be provided in case of an audit.
What Types of Background Screenings Does Health Street Offer in San Antonio?
Criminal Background Screening Packages
Our criminal background checks for San Antonio always begin with a Social Security Number Trace. We offer the option to build your own package or select from one of our popular background check packages below.
This package can be mixed and matched to meet your needs, including options from our criminal database checks, resume verifications, sanctions, and drug testing. The price will be determined by the combination of services selected.
Additional Background Screening Services
Our DOT screening services or resume verification can help you save valuable time and ensure that your candidates meet the requirements for the job.
Beginning at $39, our resume verification services can be used to check a person's work history, credentials or certifications, and references.
Why Order a Background Check
Why Are Background Screenings in San Antonio Important?
Background checks for employment are critical to making informed decisions and hiring the best candidates for your company. Ordering a background screening in San Antonio can reduce risks and create a safer workplace for your employees. Hiring the wrong people for the job can have a detrimental impact not only on your employees, but possibly even the reputation of the company.
Why Choose Health Street For San Antonio Background Screenings?
Effective background screenings require knowing and following rules and regulations that can vary by location. For this reason, completing background checks by yourself can result in legal trouble. Health Street has over a decade of experience monitoring laws and regulations to ensure compliance in San Antonio.
Health Street can help you quickly and efficiently expose criminal activity, avoid uncovering more information than legally allowed, and answer any questions that you may have along the way.
Citations
menu_book
Zielinski, Alex. "San Antonio "Bans the Box," Won't Ask About Criminal History On City Job Applications ." San Antonio Current, 9 December 2016, https://www.sacurrent.com/sanantonio/san-antonio-bans-the-box-wont-ask-about-criminal-history-on-city-job-applications/Content?oid=2568783
menu_book
Pettaway, Taylor. "These are the safest cities in the San Antonio area, according to FBI data." My San Antonio, 15 October 2020, https://www.mysanantonio.com/news/local/crime/slideshow/The-safest-and-least-safe-cities-in-the-San-210834.php
menu_book
Lefko, Jim. "Murder rate in San Antonio increases dramatically due to Covid, drugs, family violence." News 4 San Antonio, 7 January 2021, https://news4sanantonio.com/news/local/murder-rate-in-san-antonio-increases-dramatically-due-to-covid-drugs-family-violence
menu_book
Grnger, Garrett. "Could 2021 be San Antonio's deadliest year in over a decade?" KSAT.com, 20 July 2021, https://www.ksat.com/news/local/2021/07/20/could-2021-be-san-antonios-deadliest-year-in-over-a-decade/
menu_book
Collier, Dillon. "Adults without required background check worked with children at Catholic Charities." KSAT.com, 24 July 2019, https://www.ksat.com/news/2019/07/24/adults-without-required-background-check-worked-with-children-at-catholic-charities/