Austin Background Checks
Health Street offers a variety of background screening options in the city of Austin. Employers may choose from packages for criminal database checks, DOT background checks, healthcare background checks, and resume verification. If only a specific background screening is needed, we also offer individual database checks or the option to "build your own" package.
Simply register online for a background check in Austin, or give us a call at (512) 675-2588. Each individual being screened will receive a waiver electronically, and the background check will start automatically as soon as it has been signed. If this is the first time that your company has ordered a background screening through Health Street, then we will also send you an agreement to be signed electronically.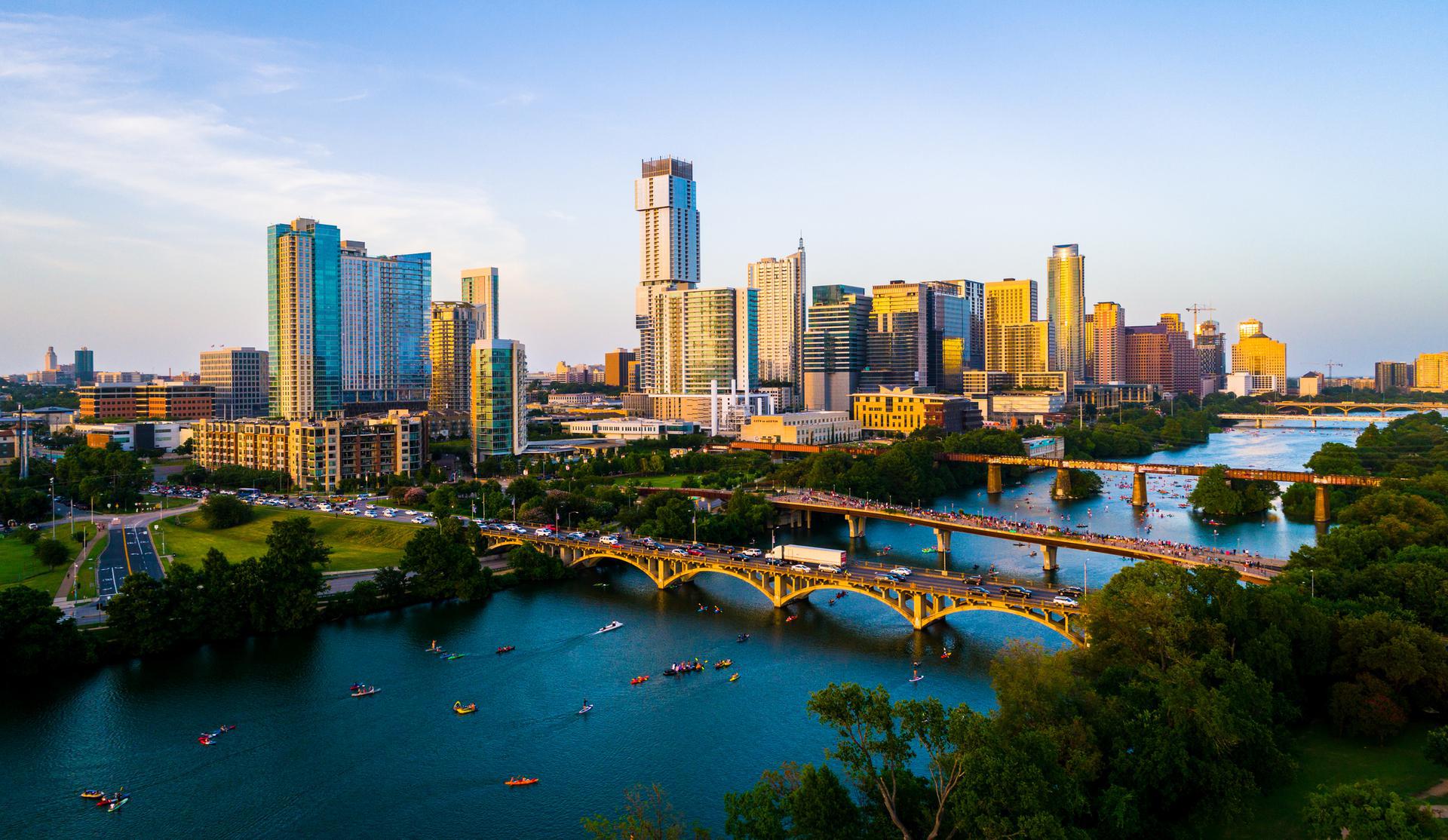 Austin, TX – Background Check
Background Check Laws Specific to the City of Austin, TX
In March of 2016, Austin, TX became the first city in the state to "Ban the Box" which removes the question of past criminal histories on job applications. The city of Austin passed the Fair Chance Hiring Ordinance to keep employers from using an applicant's past criminal history to make a decision in the hiring process.
Under the law, employers must not ask about past criminal histories on a job application, and they cannot run a background check until the job offer has been made. If the employer does make an adverse action regarding employment, the employee must be notified in writing that the decision was made based on their past criminal history.
The law applies to organizations located within Austin with at least 15 employees but excludes certain non-profit organizations and government employees in which a criminal history disqualifies the employee from holding that position. It is each employer's responsibility to learn whether or not their company needs to abide by the ordinance.
Statistics About Crime in the City of Austin, TX
arrow_right_alt
Austin, TX ranks 24.9 out of 100 for violent crime. The U.S. average is 22.7.
arrow_right_alt
Property crime in Austin, TX is ranked at 55 out of 100, and the U.S. average is 35.4.
arrow_right_alt
In 2019 in Austin, TX, there was a crime rate of 400.9 violent crimes, including a rate of 3.2 murders, 54.2 rapes, 98.5 robberies, and 245 assaults.
Experts Say…
Lynch Law Firm, PLLC, of Austin, TX, describes the legal considerations of background checks in Texas. The law firm explains that background checks provide information regarding an employee's education, work history, financial history, and criminal records. When this information is used to make a decision for employment, the Equal Employment Opportunity Commission laws may apply to keep employers from discriminating based on race, origin, sex, color, or religion.
"Running an employee background check only on people of a certain race may be evidence of discrimination. Additionally, selection decisions should be streamlined," the law firm explained. "For example, if people of a certain race are not rejected as applicants because of certain negative information in their financial history or a criminal record, individuals of other races should not be rejected because of these criteria. Employers also should not have blanket policies that reject applicants with any type of criminal record because it may be considered disparate impact discrimination. These blanket places are often outlawed by so-called 'ban the box' laws."
What Types of Background Screenings Does Health Street Offer in Austin?
Criminal Background Screening Packages
Our criminal background checks for Austin always begin with a Social Security Number Trace. We offer the option to build your own package or select from one of our popular background check packages below.
This package can be mixed and matched to meet your needs, including options from our criminal database checks, resume verifications, sanctions, and drug testing. The price will be determined by the combination of services selected.
Additional Background Screening Services
Our DOT screening services or resume verification can help you save valuable time and ensure that your candidates meet the requirements for the job.
Beginning at $39, our resume verification services can be used to check a person's work history, credentials or certifications, and references.
Why Order a Background Check
Why Are Background Checks in Austin Important?
The safety of your employees and reputation of your company may be at risk if the wrong candidate is hired. Background screenings can help you identify important information that may determine whether someone is qualified for the job. As with any city, ordering a background screening in Austin is a critical step to making sure you hire the best person for the job.
Why Choose Health Street For Austin Background Checks?
Health Street has over a decade of experience with performing background checks in Austin. Laws and regulations are different depending on the location, so performing a background check independently can be risky. We are here to help employers in Austin avoid the risk of legally uncovering too much information during the hiring process, save time and money, and assist in hiring the best candidates for the job.
Citations
menu_book
Gordon, Phillip and Mora, Jennifer. "Austin Becomes First City in Texas to 'Ban the Box'." The Society for Human Resource Management (SHRM), 29 March 2016, https://www.shrm.org/resourcesandtools/legal-and-compliance/state-and-local-updates/pages/austin-becomes-first-city-in-texas-to-ban-the-box.aspx
menu_book
"Crime in Austin, Texas." BestPlaces, https://www.bestplaces.net/crime/city/texas/austin
menu_book
"Legal Considerations of Background Checks for Texas." Lynch Law Firm, PLLC, https://www.lynchlf.com/blog/legal-considerations-of-background-checks-for-texas-employers/