Memphis Background Checks
Health Street offers a variety of background screening options in the city of Memphis. Employers may choose from packages for criminal database checks, DOT background checks, healthcare background checks, and resume verification. If only a specific background screening is needed, we also offer individual database checks or the option to "build your own" package.
Simply register online for a background check in Memphis, or give us a call at (901) 563-4340. Each individual being screened will receive a waiver electronically, and the background check will start automatically as soon as it has been signed. If this is the first time that your company has ordered a background screening through Health Street, then we will also send you an agreement to be signed electronically.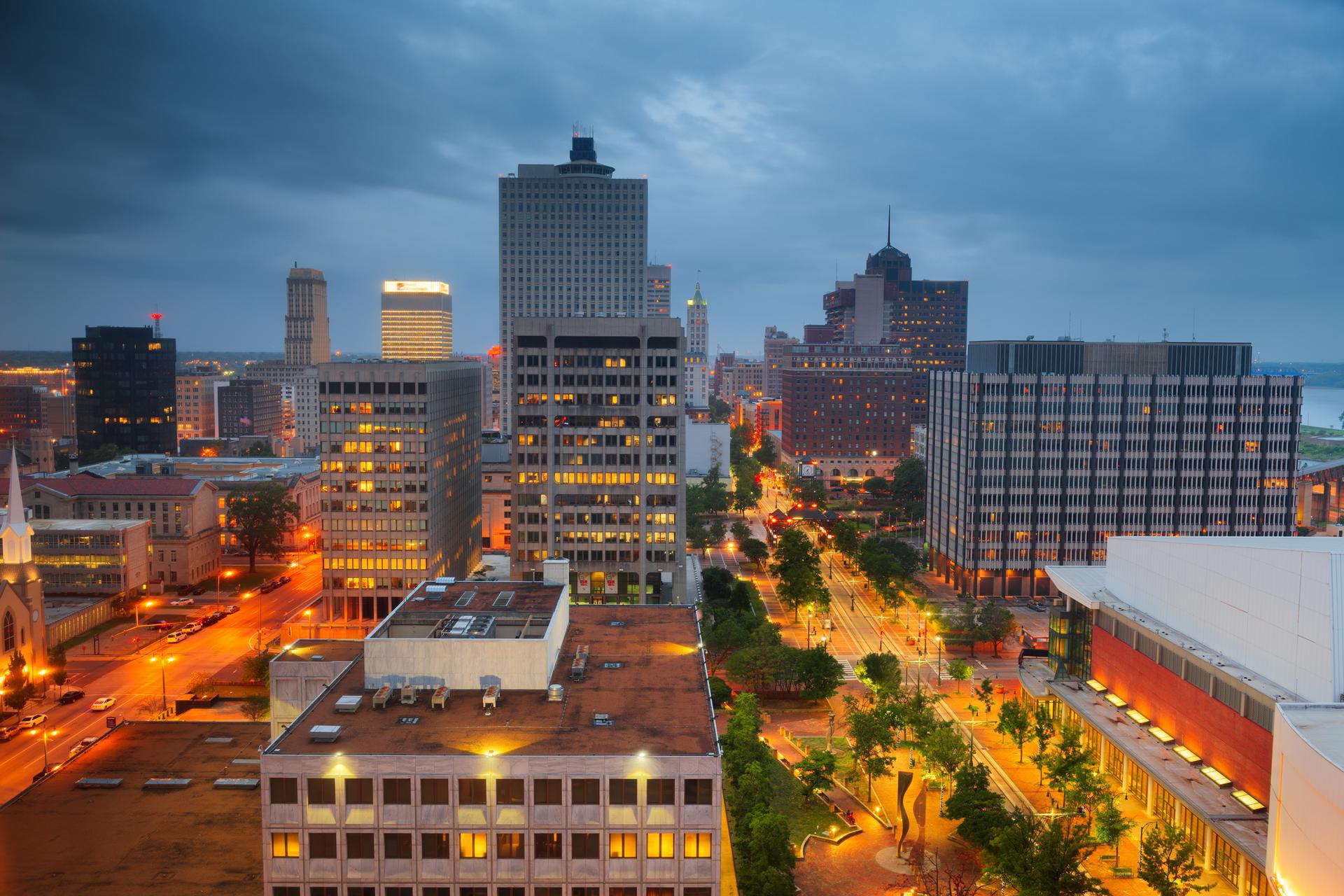 Memphis, TN – Background Check
Background Check Laws Specific to the City of Memphis, TN
Memphis, TN does not have a law to limit employers from using background checks for employment. There is also no limit to how far back a background check can be run, unlike other cities and states that limit how many years the employer may go back when looking at criminal histories.
However, Memphis does fall under federal laws to protect job seekers. Employment discrimination is prohibited by Title VII of the Civil Rights Act of 1964. This policy protects employers from screening out particular races or ethnicities when making hiring decisions.
The Fair Credit Reporting Act (FCRA) handles inaccuracies in consumer reports, background checks included. The FCRA requires an employer to get the applicant's written consent before performing a background check, notify the applicant if they will be screened, and notify the applicant if a decision was based on the report.
Statistics About Crime in the City of Memphis, TN
arrow_right
The crime index of Memphis, TN is one, meaning that Memphis is safer than one percent of all U.S. cities.
arrow_right
There are 52,829 total crimes in Memphis annually. Of these crimes, 12,375 are violent crimes and 40,454 are property crimes.
arrow_right
The property crime rate in Memphis is 62.13 per 1,000 residents.
arrow_right
The violent crime rate in Memphis is 19.01 per 1,000 residents.
arrow_right
The chance of becoming a victim of a violent crime in Memphis, TN is one in 53.
arrow_right
The chance of becoming a property crime victim in Memphis is one in 16.
arrow_right
As of August 2021, the risk of becoming a victim of aggravated assault in Memphis was one in 20.
arrow_right
Memphis was found to be the second most dangerous city in the nation, according to a study on property and violent crimes.
Background Screening Stories in the City of Memphis, TN
Memphis business lawyer, Paul Billings, explains why background checks for employment are crucial. "If you are in the process of hiring employees, it is very important to know as much as possible about these potential employees," he said, "A resume and job interview can only tell you so much. Opening your doors, as well as your network security and intellectual property, to the wrong people can put your business in serious jeopardy."
What Types of Background Screenings Does Health Street Offer in Memphis?
Criminal Background Screening Packages
Our criminal background checks for Memphis always begin with a Social Security Number Trace. We offer the option to build your own package or select from one of our popular background check packages below.
This package can be mixed and matched to meet your needs, including options from our criminal database checks, resume verifications, sanctions, and drug testing. The price will be determined by the combination of services selected.
Additional Background Screening Services
Our DOT screening services or resume verification can help you save valuable time and ensure that your candidates meet the requirements for the job.
Beginning at $39, our resume verification services can be used to check a person's work history, credentials or certifications, and references.
Why Order a Background Screening in Memphis
What Is the Importance of Professional Background Screening?
In order to make informed hiring decisions, it's important to see the full picture. Background checks can confirm the information that a candidate has provided you with, or they can reveal criminal activity that may not have been disclosed during the interviewing process. Ordering a background check in Memphis is a critical step to ensuring you maintain a safe workplace for your employees, as well as protect the team morale and reputation of the company.
Why Choose Health Street For Memphis Background Checks?
Unless you're experienced in keeping updated with the background screening laws and regulations of your location, performing a background check by yourself can be risky. Health Street has expertise in this area, and can help you avoid revealing information about your candidate that is not legally permitted in the hiring process. We are committed to helping employers in Memphis protect their businesses and save time hiring the best candidates.
Citations
menu_book
Guerin, Lisa. "Employer Use of Arrest and Conviction Records in Tennessee." NOLO, https://www.nolo.com/legal-encyclopedia/employer-use-arrest-conviction-records-tennessee.html
menu_book
"Memphis, TN Crime Rates." Neighborhood Scout, https://www.neighborhoodscout.com/tn/memphis/crime
menu_book
"One Tennessee City is Now Ranked the Second Most Dangerous in the United States of America." WGNS Radio, 11 August 2021, https://www.wgnsradio.com/article/69648/one-tennessee-city-is-now-ranked-the-second-most-dangerous-in-the-united-states-of-america
menu_book
"Employment Matters." Paul Billings Law, https://www.paulbillingslaw.com/practice-areas-overview/general-business/employment-matters/