Philadelphia Background Checks
Background checks are a key step to ensuring that the right candidate is hired for the job, but can often take a lot of time and require tedious research to avoid legal trouble. Health Street is here to help companies flawlessly accelerate the background screening process in Philadelphia. We can perform criminal database checks, DOT background check services, and even check the references or credentials that a candidate claims on a resume.
Register for a background screening in Philadelphia online or by calling (267) 313-5453. Every individual being screened will receive a waiver electronically, and the background screening will begin automatically once it has been signed. If this is the first time that your company has ordered a background screening through Health Street, then we will also send you an agreement to be signed electronically.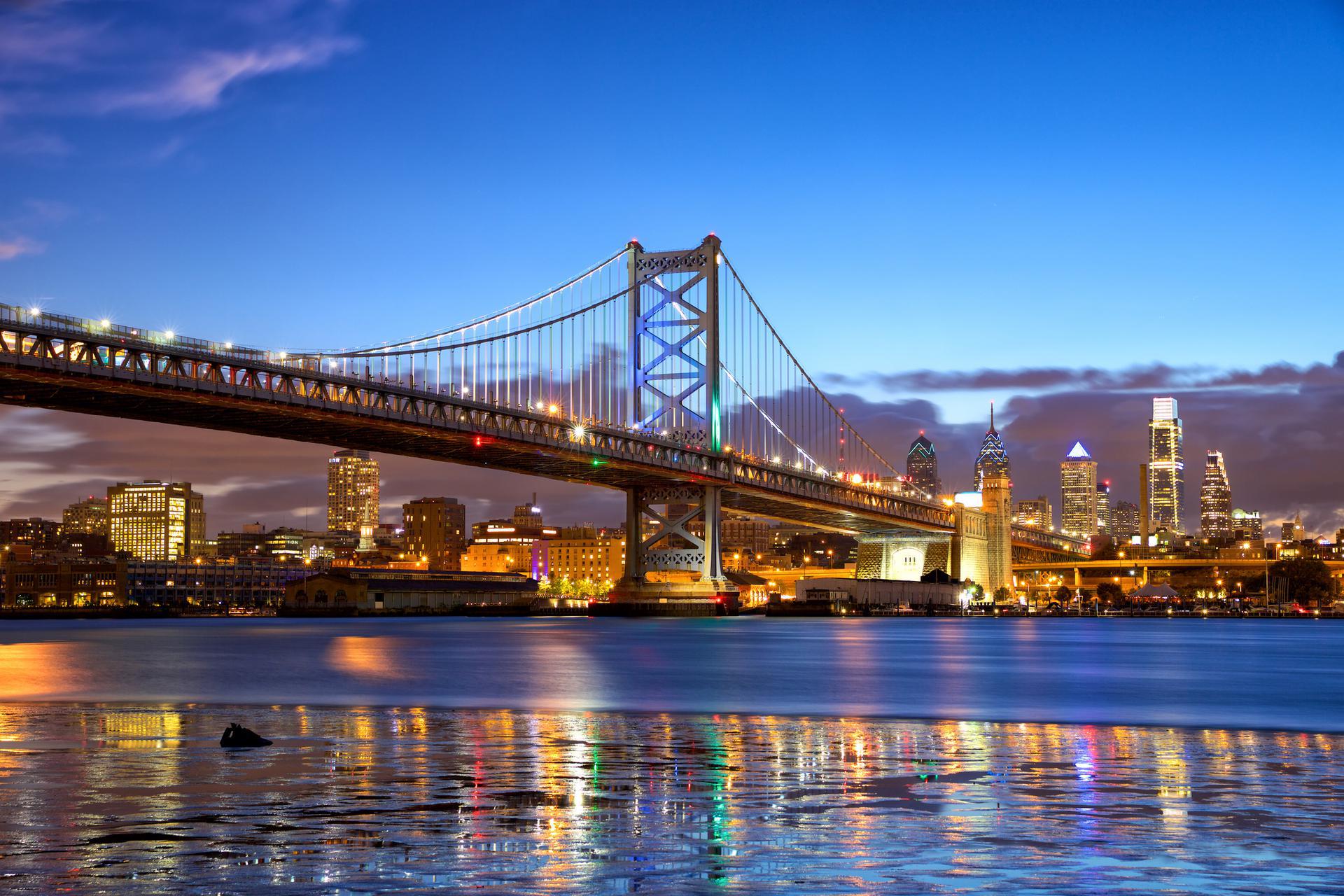 Philadelphia PA – Background Screenings
Statistics about Crime in the City of Philadelphia
home_work
In 2020, a total of
499 individuals
fell victim to homicide in Philadelphia, PA.
home_work
A total of 15,091
violent crime offenses
were recorded by the Philadelphia Police Department in 2020, of which 5,393 were aggravated assault.
home_work
In 2020, the Philadelphia Police Department recorded 49,433 property crime offenses with 12,506 related to theft.
home_work
In Philadelphia, from 2019 to 2020, the number of
recorded drug offenses
decreased roughly 43% from 10,951 to 6,190.
Background Check Laws Specific to the City of Philadelphia
Outside of federal, and in this case, state background check laws, the city of Philadelphia follows local laws in regards to employee background checks. Under Philadelphia Code §9-1130, which was first implemented on July 1, 2017, it is unlawful for employers in the city of Philadelphia to obtain or use a potential employee's or existing employee's credit information. This means such information cannot be used as a factor in hiring, discharging, or promotion decisions.
In addition to this local ordinance, the city of Philadelphia must follow Pennsylvania-specific background check laws when hiring for all private and public teacher positions. Under Pennsylvania law, an applicant for a position that requires contact with students must undergo pre-employment background checks. Likewise, the applicant must undergo a child abuse history clearance from the Pennsylvania Department of Human Services, a Pennsylvania State Police criminal records check, and a federal criminal history check.
Background Screening Stories in the City of Philadelphia
On April 27, 2016, multiple Pennsylvania law groups filed a class-action lawsuit on the behalf of Philadelphia residents Frank Long and others against the Southeastern Pennsylvania Transportation Authority (SEPTA). According to case details, the plaintiffs alleged that SEPTA violated the Fair Credit Report Act (FCRA) by failing to properly inform applicants of the request to complete background checks. Likewise, SEPTA failed to provide applicants copies of their background reports prior to denying employment.
It was further alleged that SEPTA went against Pennsylvania's Criminal History Record Information Act by dismissing applicants due to past unrelated and outdated convictions. As a result of the lawsuit, SEPTA agreed to implement hiring changes while prioritizing the hiring of roughly 300 plaintiffs who were previously denied employment. In addition, SEPTA agreed to pay $3.6 million in damages to roughly 1,200 individuals as part of the class-action lawsuit.
What Types of Background Screenings Does Health Street Offer in Philadelphia?
Criminal Background Screening Packages
Our criminal background screenings for Philadelphia always start with a Social Security Number Trace. Choose from one of our popular options below, including the option to build your own package.
Additional Background Screening Services
Our DOT screening services or resume verification can help you save valuable time and ensure that your candidates meet the requirements for the job.
Why Order a Background Check
Why Are Background Checks in Philadelphia Important?
The safety of your employees and reputation of your company may be at risk if the wrong candidate is hired. Background screenings can help you identify important information that may determine whether someone is qualified for the job. As with any city, ordering a background screening in Philadelphia is a critical step to making sure you hire the best person for the job.
Why Choose Health Street For Philadelphia Background Checks?
Health Street has over a decade of experience with performing background checks in Philadelphia. Laws and regulations are different depending on the location, so performing a background check independently can be risky. We are here to help employers in Philadelphia avoid the risk of legally uncovering too much information during the hiring process, save time and money, and assist in hiring the best candidates for the job.
Citations
menu_book
"Current Crime Stats." Philadelphia Police Department, https://www.phillypolice.com/crime-maps-stats/
menu_book
"Major Crimes as reported to PPD, 2020-52." Philadelphia Police Department, https://drive.google.com/drive/folders/1eo4BIOGHcibOTcHRsGoEEiNrrCsuVOdH
menu_book
"Data: YTD Count of Arrests by Offense Category." Philadelphia District Attorney's Office, https://data.philadao.com/Arrest_Report.html
menu_book
"9-1130. Unlawful Credit Screening Practices in Employment." American Legal Publishing, https://codelibrary.amlegal.com/codes/philadelphia/latest/philadelphia_pa/0-0-0-195983
menu_book
"Clearances/Background Checks." Pennsylvania Department of Education, https://www.education.pa.gov/Educators/Clearances/Pages/default.aspx
menu_book
Madej, Patricia. "As part of proposed $3.6M settlement, SEPTA must lift 'blanket ban' on applicants with past drug convictions." The Philadelphia Inquirer, 29 January 2021, https://www.inquirer.com/transportation/septa-ban-applicants-drug-convictions-settlement-20210129.html