Oklahoma City Background Checks
Health Street offers a variety of background screening options in the city of Oklahoma City. Employers may choose from packages for criminal database checks, DOT background checks, healthcare background checks, and resume verification. If only a specific background screening is needed, we also offer individual database checks or the option to "build your own" package.
Simply register online for a background check in Oklahoma City, or give us a call at (405) 331-7328. Each individual being screened will receive a waiver electronically, and the background check will start automatically as soon as it has been signed. If this is the first time that your company has ordered a background screening through Health Street, then we will also send you an agreement to be signed electronically.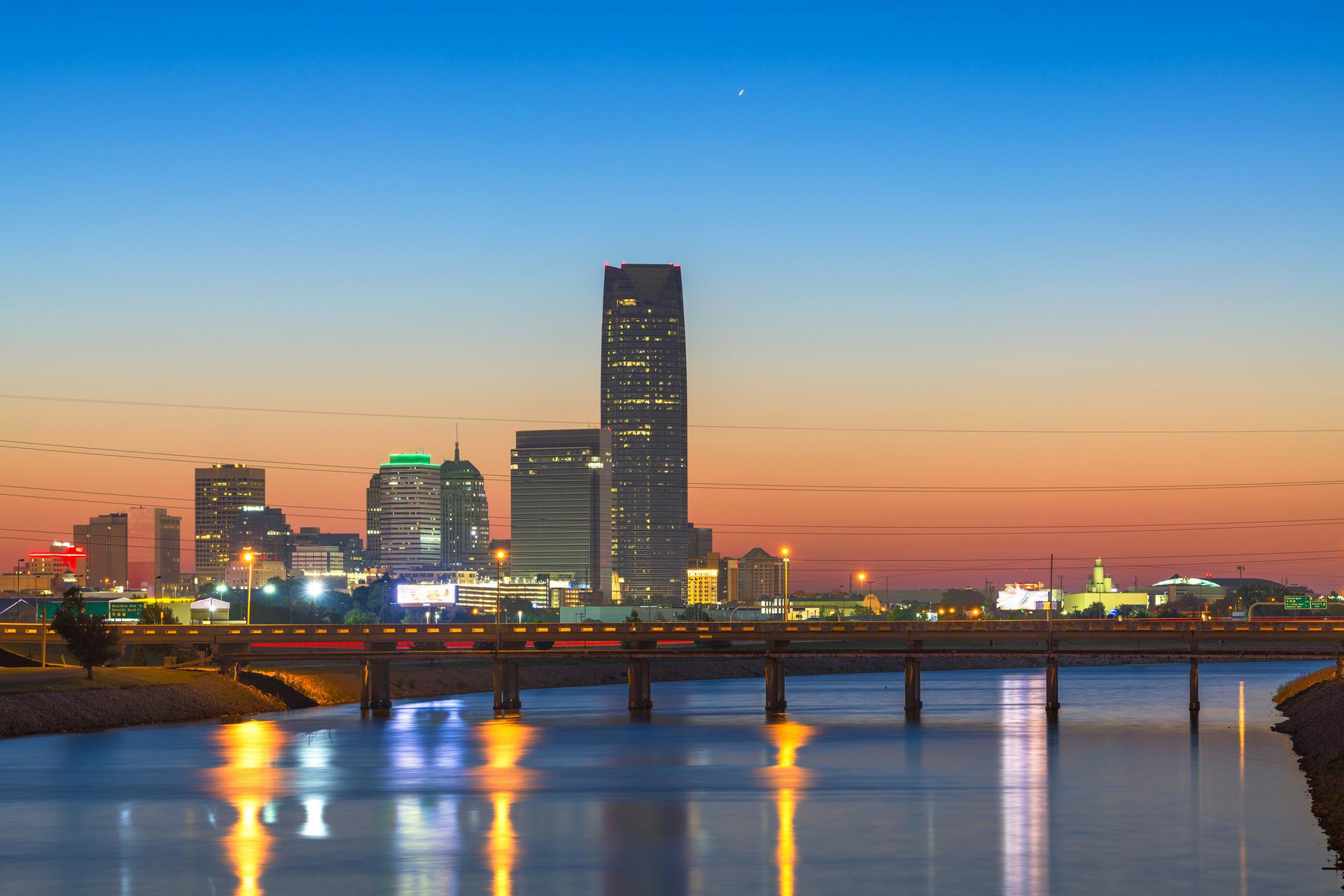 Oklahoma City, OK – Background Check
Background Check Laws Specific to the City of Oklahoma City, OK
The Oklahoma State Bureau of Investigation (OSBI) collects information regarding the arrests and criminal charges of state residents, and employers can access this information before hiring an applicant.
Oklahoma City does not have a "ban the box" law in place, but as of 2016, the state of Oklahoma's governor signed an executive order for banning the box for agency employees in the state. The law is to avoid denying employment based on an applicant's criminal history.
Statistics About Crime in the City of Oklahoma City, OK
chevron_right
Oklahoma City, OK has a crime index rating of 5 out of 100. This means that Oklahoma City is safer than 5 percent of all U.S. cities.
chevron_right
Oklahoma City has 31,856 total crimes annually. Of these crimes, 4,764 are violent crimes, and 27,092 are property crimes.
chevron_right
Oklahoma City has a violent crime rate of 7.27 per 1,000 people, and a property crime rate of 41.36 per 1,000 people.
chevron_right
In Oklahoma City, 3,260 crimes that occur annually are assault crimes, which is a rate of 4.98 per 1,000 residents.
chevron_right
Theft is the most common property crime in Oklahoma City, with a rate of 26.06 per 1,000 people.
Background Screening Stories in the City of Oklahoma City, OK
In January of 2021 in Oklahoma City, OK, a caretaker was arrested from stealing a wedding ring from an elderly couple that was valued at $10,000. When confronted, the caretaker denied taking the ring. It was discovered later that she took the ring and pawned it at an Oklahoma City pawn shop.
The theft occurred after a background check from care.com missed the fact that a caregiver was wanted in another state for aggravated identity theft.
Master Sergeant of the Oklahoma City Police Department said, "There are many, many caretakers in this world that do a wonderful job for people who are fine upstanding human beings, but just like any line of work, there are some people who get into that line of work that shouldn't be in it."
Experts Say…
Oklahoma State Bureau of Investigation's Public Information Officer, Brook Arbeitman, said "Background checks are public record, and it has been a goal of the OSBI to make it more convenient for employers or just general citizens to be able to find out who's hanging around their parents, or their pets, or their homes or businesses."
What Types of Background Screenings Does Health Street Offer in Oklahoma City?
Criminal Background Screening Packages
Our criminal background screenings for Oklahoma City always start with a Social Security Number Trace. Choose from one of our popular options below, including the option to build your own package.
Additional Background Screening Services
Our DOT screening services or resume verification can help you save valuable time and ensure that your candidates meet the requirements for the job.
Why Order a Background Check
Why Are Background Screenings in Oklahoma City Important?
Background checks for employment are critical to making informed decisions and hiring the best candidates for your company. Ordering a background screening in Oklahoma City can reduce risks and create a safer workplace for your employees. Hiring the wrong people for the job can have a detrimental impact not only on your employees, but possibly even the reputation of the company.
Why Choose Health Street For Oklahoma City Background Screenings?
Effective background screenings require knowing and following rules and regulations that can vary by location. For this reason, completing background checks by yourself can result in legal trouble. Health Street has over a decade of experience monitoring laws and regulations to ensure compliance in Oklahoma City.
Health Street can help you quickly and efficiently expose criminal activity, avoid uncovering more information than legally allowed, and answer any questions that you may have along the way.
Citations
menu_book
"How to obtain a background check on a person in Oklahoma." Travis Charles Smith, 6 April 2018, https://travischarlessmith.com/how-to-obtain-a-background-check-on-a-person-in-oklahoma/
menu_book
Brightmire, Kristen L. "Federal Contractors Subject to New 'Ban the Box' Law, But You Have Time to Prepare." Oklahoma Employer's Law Blog, 4 February 2020, https://okemploymentlaw.com/2020/02/04/federal-contractors-subject-to-new-ban-the-box-law-but-you-have-time-to-prepare/
menu_book
"Oklahoma City, OK Crime Rates." Neighborhood Scout, https://www.neighborhoodscout.com/ok/oklahoma-city/crime
menu_book
Sweetman, Cassandra. "Caretaker arrested for allegedly stealing $10,000 wedding ring from elderly OKC couple." Oklahoma News 4, 7 January 2021, https://kfor.com/news/local/caretaker-arrested-for-allegedly-stealing-10000-wedding-ring-from-elderly-okc-couple/
menu_book
Vandergriff, Caroline. "OSBI's new online background check system a 'game changer.'" Fox 25 Oklahoma, 6 August 2019, https://okcfox.com/news/local/osbis-new-online-background-check-system-a-game-changer