Columbus Background Checks
Health Street offers a variety of background screening options in the city of Columbus. Employers may choose from packages for criminal database checks, DOT background checks, healthcare background checks, and resume verification. If only a specific background screening is needed, we also offer individual database checks or the option to "build your own" package.
Simply register online for a background check in Columbus, or give us a call at (614) 363-2173. Each individual being screened will receive a waiver electronically, and the background check will start automatically as soon as it has been signed. If this is the first time that your company has ordered a background screening through Health Street, then we will also send you an agreement to be signed electronically.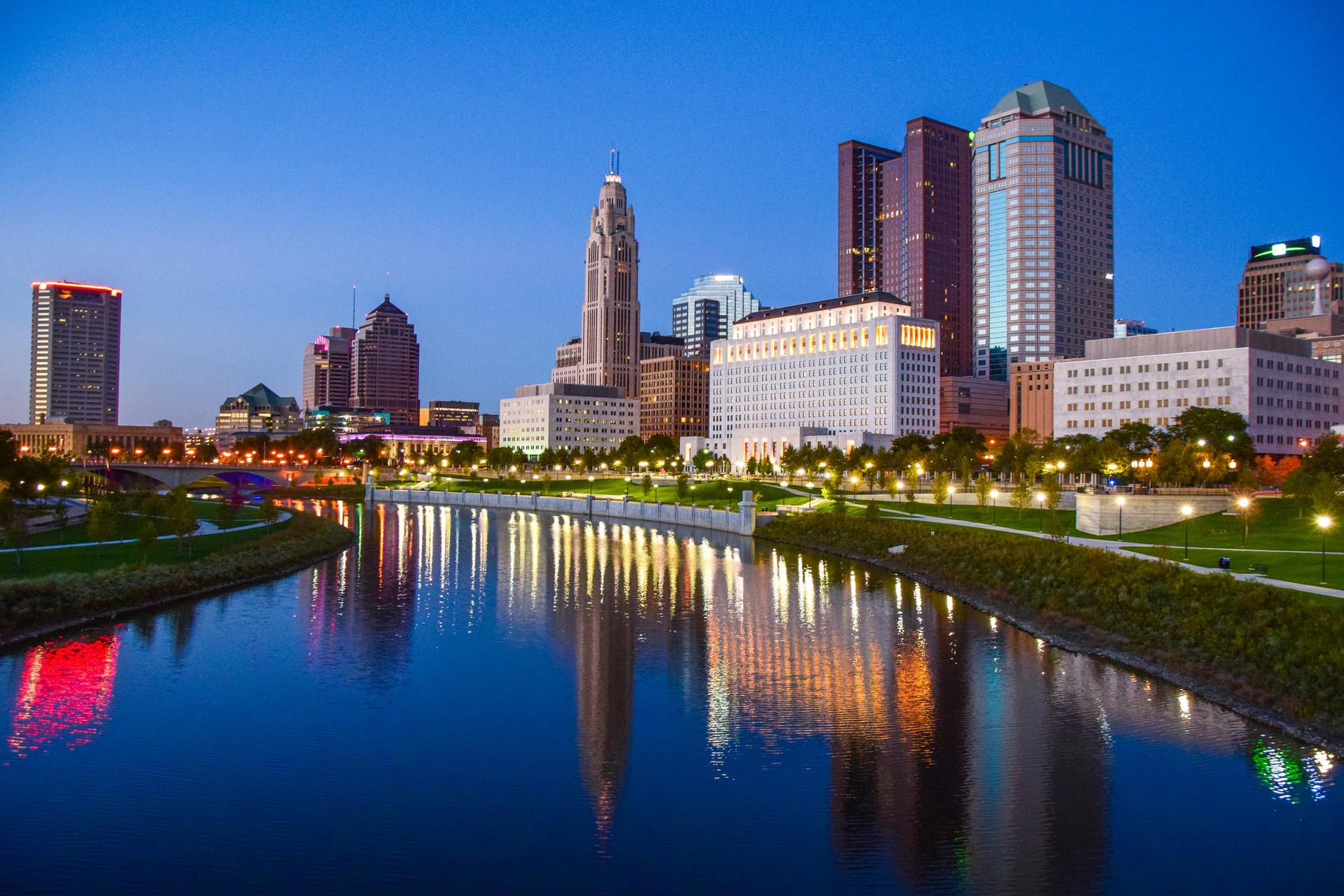 Columbus OH Background Checks
Statistics About Crime in the City of Columbus
flare
Although it's the highest populated city in Ohio, Columbus had the lowest violent crime rate of any major Ohio city in 2019, with a rate of 50.34 crimes per 10,000 residents.
flare
In 2019, law enforcement in the city of Columbus recorded
4,561 violent crimes
of which 1,788 related to aggravated assault.
flare
A total of 29,974 property crimes were recorded by law enforcement in the city of Columbus of which 20,606 related to larceny-theft.
Background Check Laws Specific to the City of Columbus
Columbus employers must follow Ohio state-specific background check laws in addition to federal regulations during the hiring process. For example, under ORC § 2953.32, certain previous criminal offenders can file a petition in Columbus court to have specific criminal records expunged or sealed. Due to this ordinance, employers are legally not permitted to inquire about expunged, pardoned, or sealed criminal records during the hiring process or from an existing employee.
Furthermore, in 2015, the Ohio State Senate passed HB-56 which declared Ohio as a "ban-the-box" state. Under this law, employers of the public sector are not legally allowed to inquire about past criminal history during the application process. Bear in mind, there are certain exceptions to the law in terms of specific high-risk positions. For instance, employers hiring for elderly care and child care/education positions may legally inquire about criminal history.
Background Check News Specific to the City of Columbus
In November 2020, the cities of Columbus and Dayton filed a lawsuit against the Ohio Attorney General Office of Dave Yost, claiming they failed to manage the criminal background check system used to investigate potential gun owners. According to case details, the Attorney General's Office is required to obtain information regarding any convicted felon and input these details into the Ohio state database that supports a deferral background check system.
Reports show that the database has not been properly maintained and more than half of the 88 counties in Ohio didn't report records in time or simply not at all. In efforts to ensure Ohio resident and visitor safety, Columbus and Dayton's officials hope the lawsuit pushes state officials to make necessary changes. In response to the lawsuit, the Ohio Bureau of Criminal Investigations stated that they are investing millions into improving the criminal background check system and have begun taking steps to identify areas of error.
What Types of Background Screenings Does Health Street Offer in Columbus?
Criminal Background Screening Packages
Our criminal background screenings for Columbus always start with a Social Security Number Trace. Choose from one of our popular options below, including the option to build your own package.
Additional Background Screening Services
Our DOT screening services or resume verification can help you save valuable time and ensure that your candidates meet the requirements for the job.
Why Order a Background Screening in Columbus
What Is the Importance of Professional Background Screening?
In order to make informed hiring decisions, it's important to see the full picture. Background checks can confirm the information that a candidate has provided you with, or they can reveal criminal activity that may not have been disclosed during the interviewing process. Ordering a background check in Columbus is a critical step to ensuring you maintain a safe workplace for your employees, as well as protect the team morale and reputation of the company.
Why Choose Health Street For Columbus Background Checks?
Unless you're experienced in keeping updated with the background screening laws and regulations of your location, performing a background check by yourself can be risky. Health Street has expertise in this area, and can help you avoid revealing information about your candidate that is not legally permitted in the hiring process. We are committed to helping employers in Columbus protect their businesses and save time hiring the best candidates.
Citations
menu_book
"FBI data: Lower rate of violent crime in Columbus than other major Ohio cities." NBC 4, https://www.nbc4i.com/news/state-news/fbi-data-lower-rate-of-violent-crime-in-columbus-than-other-major-ohio-cities/
menu_book
"2019 Crime in the United States." Criminal Justice Information Services Division, https://ucr.fbi.gov/crime-in-the-u.s/2019/crime-in-the-u.s.-2019/tables/table-8/table-8-state-cuts/ohio.xls
menu_book
"Section 2953.32 | Sealing of conviction record or bail forfeiture record." Ohio Laws and Administrative Rules, https://codes.ohio.gov/ohio-revised-code/section-2953.32
menu_book
"House Bill 56." Ohio Legislature, https://www.legislature.ohio.gov/legislation/legislation-summary?id=GA131-HB-56
menu_book
"Columbus, Dayton sue Ohio Attorney General's office over spotty background check updates." The Columbus Dispatch, https://www.dispatch.com/story/news/politics/government/2020/11/09/columbus-dayton-sue-ohio-ags-office-over-background-check-updates/6192715002/