Omaha Background Checks
Health Street offers a variety of background screening options in the city of Omaha. Employers may choose from packages for criminal database checks, DOT background checks, healthcare background checks, and resume verification. If only a specific background screening is needed, we also offer individual database checks or the option to "build your own" package.
Simply register online for a background check in Omaha, or give us a call at (402) 313-3390. Each individual being screened will receive a waiver electronically, and the background check will start automatically as soon as it has been signed. If this is the first time that your company has ordered a background screening through Health Street, then we will also send you an agreement to be signed electronically.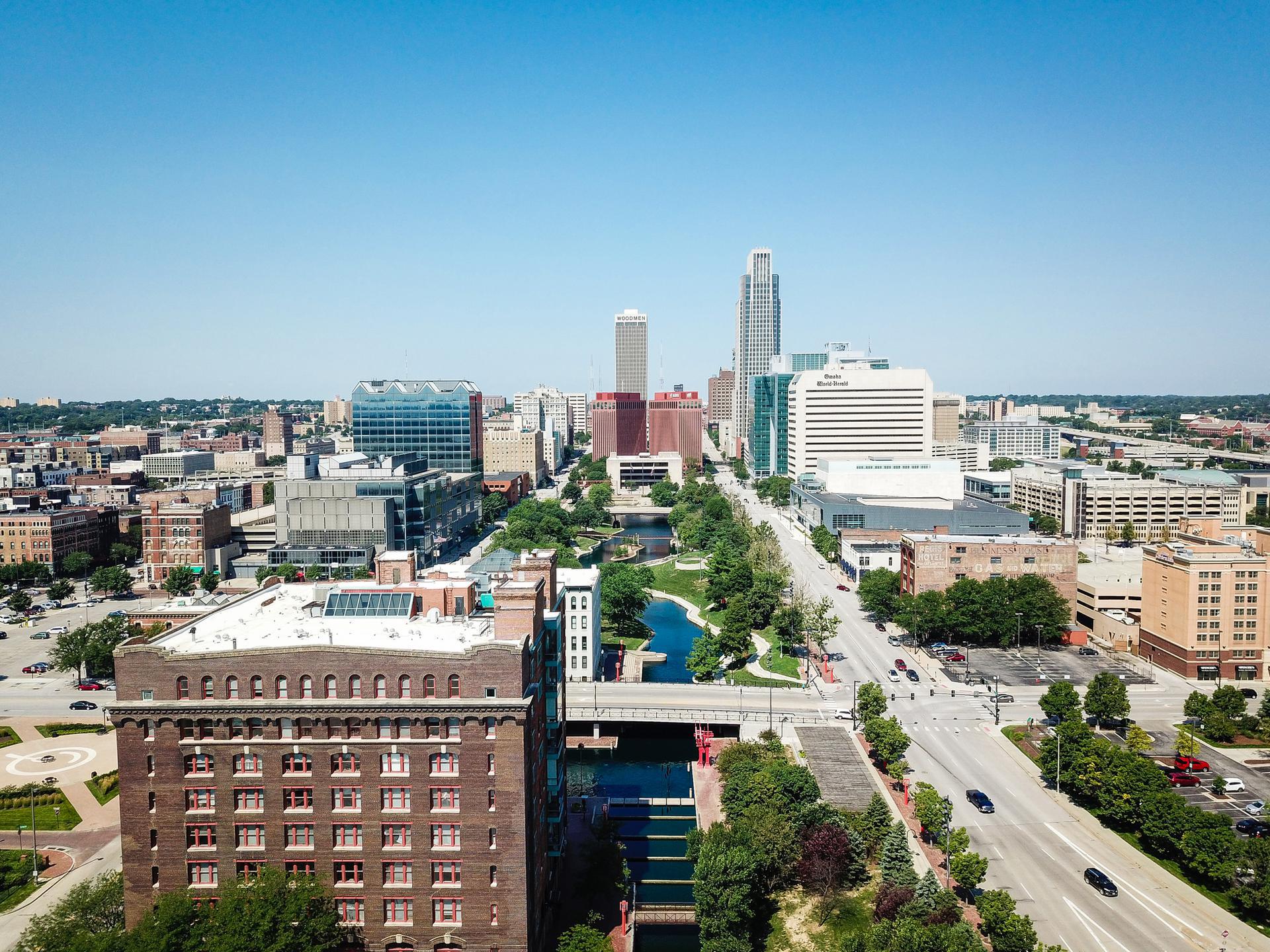 Omaha NE Background Screenings
Statistics About Crime in the City of Omaha
arrow_right
A total of 15,247 property crimes were recorded by the Omaha Police Department in 2020, with 10,697 related to theft.
arrow_right
In 2020, a total of 3,032 violent crime offenses were recorded by the Omaha Police Department with 2,180 related to aggravated assault.
Background Check Laws Specific to the City of Omaha
Specific state background check laws and regulations should be followed by Omaha area employers to avoid the risk of legal repercussions and penalties. Outside of federal background check laws, the state of Nebraska additionally has "ban-the-box" regulations in place that must be followed during an employment application process.
Under Nebraska Bill 907, public employers of state and city level departments are no longer allowed to inquire about an applicant's criminal history upfront. Employers may only request criminal history once the applicant has met all minimum qualifications for employment. Bear in mind, this law does not involve every public sector. High-risk positions, such as law enforcement, are excluded from this law, allowing employers to inquire about criminal history during the application process.
Background Screening Stories in the City of Omaha
An Omaha woman has filed a federal lawsuit against ride-sharing company Lyft after she was driven around for two hours and sexually assaulted while partially conscious in May 2019. She is one of nearly 1,000 women nationwide who have filed a lawsuit against ride-sharing companies, claiming these services fail to properly screen drivers before hiring.
Prosecutors cite a pattern in many cases which involve a driver who takes advantage of an intoxicated or incapacitated passenger. In the case of the Omaha passenger, known as "Jane Doe" for legal purposes, the woman was out drinking with friends in downtown Omaha where she requested a Lyft. Unknowingly, the woman mistakenly imputted her final destination.
When the first driver couldn't successfully determine the correct address, he dropped the woman off at a local gas station and requested another Lyft driver to transport her. The next driver, Komlanvi Avitso, proceeded to sexually assault her in the parking lot of a deserted business. DNA evidence connected >Avitso to the crime, for which he was sentenced to 6 years in prison.
Although Avitso held no felony criminal history, the Omaha woman's lawsuit in combination with many others is pushing for change in the various rideshare company's hiring processes. They hope to see more comprehensive background checks, mandatory in-vehicle cameras, and GPS tracking.
What Types of Background Screenings Does Health Street Offer in Omaha?
Criminal Background Screening Packages
Our criminal background screenings for Omaha always start with a Social Security Number Trace. Choose from one of our popular options below, including the option to build your own package.
Additional Background Screening Services
Our DOT screening services or resume verification can help you save valuable time and ensure that your candidates meet the requirements for the job.
Why Order a Background Check
Why Are Background Screenings in Omaha Important?
Background checks for employment are critical to making informed decisions and hiring the best candidates for your company. Ordering a background screening in Omaha can reduce risks and create a safer workplace for your employees. Hiring the wrong people for the job can have a detrimental impact not only on your employees, but possibly even the reputation of the company.
Why Choose Health Street For Omaha Background Screenings?
Effective background screenings require knowing and following rules and regulations that can vary by location. For this reason, completing background checks by yourself can result in legal trouble. Health Street has over a decade of experience monitoring laws and regulations to ensure compliance in Omaha.
Health Street can help you quickly and efficiently expose criminal activity, avoid uncovering more information than legally allowed, and answer any questions that you may have along the way.
Citations
menu_book
"Omaha Police Department Crime Statistics 2010-2021, Omaha Police Department, https://police.cityofomaha.org/images/crime-statistics-reports/2018/Website_-_UCR_Tables_9-14-21.pdf
menu_book
"Annual Report 2019- Drug Enforcement Arrests and Seizures." Omaha Police Department, https://police.cityofomaha.org/images/Annual_Reports/2019_Annual_Report_Final.pdf
menu_book
"Legislative Bill 907." Nebraska Legislature, https://nebraskalegislature.gov/FloorDocs/103/PDF/Slip/LB907.pdf
menu_book
"Omaha woman sues Lyft over sexual assault; 1,000 similar suits are expected in U.S." Star-Herald, https://starherald.com/news/state-and-regional/crime-and-courts/omaha-woman-sues-lyft-over-sexual-assault-1-000-similar-suits-are-expected-in-u/article_74c068d6-1549-5a21-b84c-9197ff5b2c7d.html