New Orleans Background Checks
Whether you're looking for a full criminal background screening or just to perform a background check in one database, Health Street has background check options for any company in New Orleans. Our employee background screenings help you thoroughly screen your candidates, save valuable time in the process, and avoid legal trouble.
Registering for a background check in New Orleans is easy. Simply register online, or by calling us at (504) 500-4346. If this is the first time that your company has ordered a background screening through Health Street, then we will send you an agreement via email. The person being screened will also receive a waiver to be signed electronically, which allows us to automatically begin the background screening as soon as the waiver has been signed.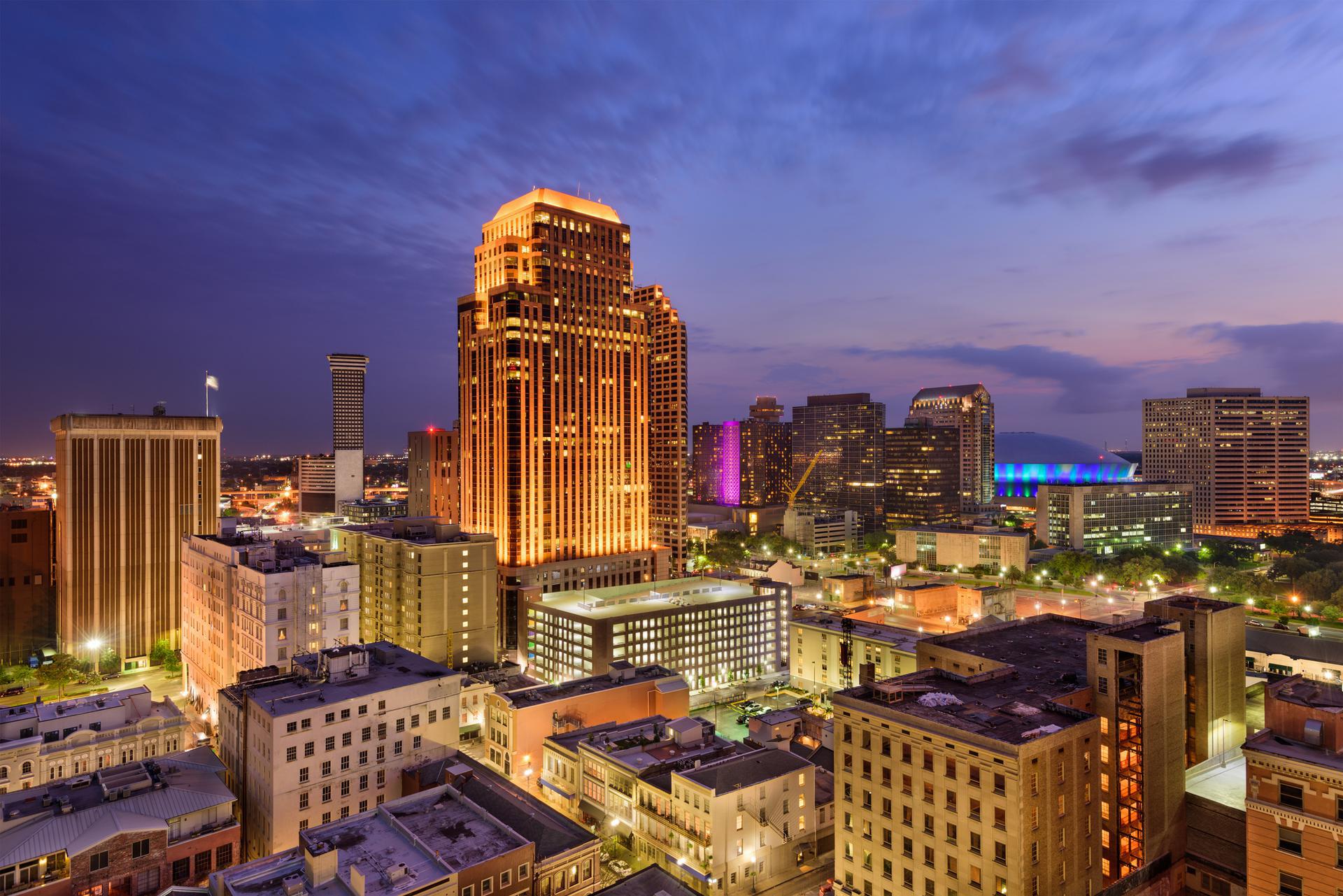 New Orleans Background Checks
Statistics about Crime in the City of New Orleans
east
Between 2019 to 2020, New Orleans Law Enforcement reported a 60% increase in the number of homicide offenses from 121 offenses to 195 offenses.
east
In 2020, the New Orleans Police Department recorded a total of 1,147 arrests related to aggravated assault offenses.
east
A total of 774 burglary arrests were recorded by the New Orleans Police Department in 2020.
Background Check Laws specific to the City of New Orleans
Outside of federal policies regarding applicant and employee background screening processes, New Orleans employers must also follow state and city level regulations for background checks. In 2019, the New Orleans government enacted the "ban-the-box" initiative, which created new background check regulations for city employers. Under this new law, employers must give any potentially qualified applicant an interview before requesting a criminal background check.
Likewise, physical job applications for city positions are legally not allowed to contain inquiries regarding an applicant's criminal history. For high-risk positions, including those in the New Orleans Police Department, the New Orleans Aviation Board, and the Juvenile Justice Intervention Center, these laws do not apply. In the event that a background check presents details that can be used for disqualification, employers must provide applicants a chance to defend their position and submit evidence of mitigation or rehabilitation for potential reconsideration.
Background Screening Stories in the City of New Orleans
Following a forensic investigation into suspicious background check processes from a New Orleans area charter school, a chief financial officer was arrested on 12 counts of injuring public records. In March 2021, the NOLA Public School district cited the Dryades YMCA, which operates the James M. Singleton Charter School, after discovering that many of the employee background checks could not be authenticated. Under New Orleans law, all school employees are required to undergo criminal background screenings for the enhanced protection of students and employees.
The NOLA Public School district went on to refer the concern to the New Orleans Police Department. Following an investigation, it was discovered that the school's chief financial officer, Catrina Reed, allegedly fabricated employee background checks and pocketed the funds that were supposed to be used to pay for them. It was reported that Reed used a Microsoft Word template to produce false background checks on the various employees.
What Types of Background Screenings Does Health Street Offer in New Orleans?
Criminal Background Screening Packages
Our criminal background screenings for New Orleans always start with a Social Security Number Trace. Choose from one of our popular options below, including the option to build your own package.
Additional Background Screening Services
Our DOT screening services or resume verification can help you save valuable time and ensure that your candidates meet the requirements for the job.
Why Order a Background Screening in New Orleans
What Is the Importance of Professional Background Screening?
In order to make informed hiring decisions, it's important to see the full picture. Background checks can confirm the information that a candidate has provided you with, or they can reveal criminal activity that may not have been disclosed during the interviewing process. Ordering a background check in New Orleans is a critical step to ensuring you maintain a safe workplace for your employees, as well as protect the team morale and reputation of the company.
Why Choose Health Street For New Orleans Background Checks?
Unless you're experienced in keeping updated with the background screening laws and regulations of your location, performing a background check by yourself can be risky. Health Street has expertise in this area, and can help you avoid revealing information about your candidate that is not legally permitted in the hiring process. We are committed to helping employers in New Orleans protect their businesses and save time hiring the best candidates.
Citations
menu_book
"Killings, shootings soared in 2020, one of New Orleans' bloodiest years since Katrina." Nola.com, https://www.nola.com/news/crime_police/article_ad846f9a-4b7c-11eb-8937-f3b1be3eebaa.html
menu_book
"Louisiana-New Orleans Police Department." Federal Bureau of Investigation Crime Data Explorer, https://crime-data-explorer.app.cloud.gov/pages/explorer/crime/arrest
menu_book
"Ban the Box Initiative." City of New Orleans, https://nola.gov/chief-administrative-office/ban-the-box-initiative/
menu_book
"Forensic audit sheds light on allegedly phony background checks by former school official." The Lens, https://thelensnola.org/2021/07/14/forensic-audit-sheds-light-on-allegedly-phony-background-checks-by-former-school-official/