Louisiana Background Checks
Health Street makes background checks in Louisiana easy with a complete array of comprehensive, precise and detailed employment background screenings. Our Louisiana background checks start with simple, fast criminal database checks and can be extended for a full view of a person's history by looking at local and national records, educational records, past jobs,, and more. Louisiana background checks ensure you and your workforce are protected from an employee who lies on his or her job application or worse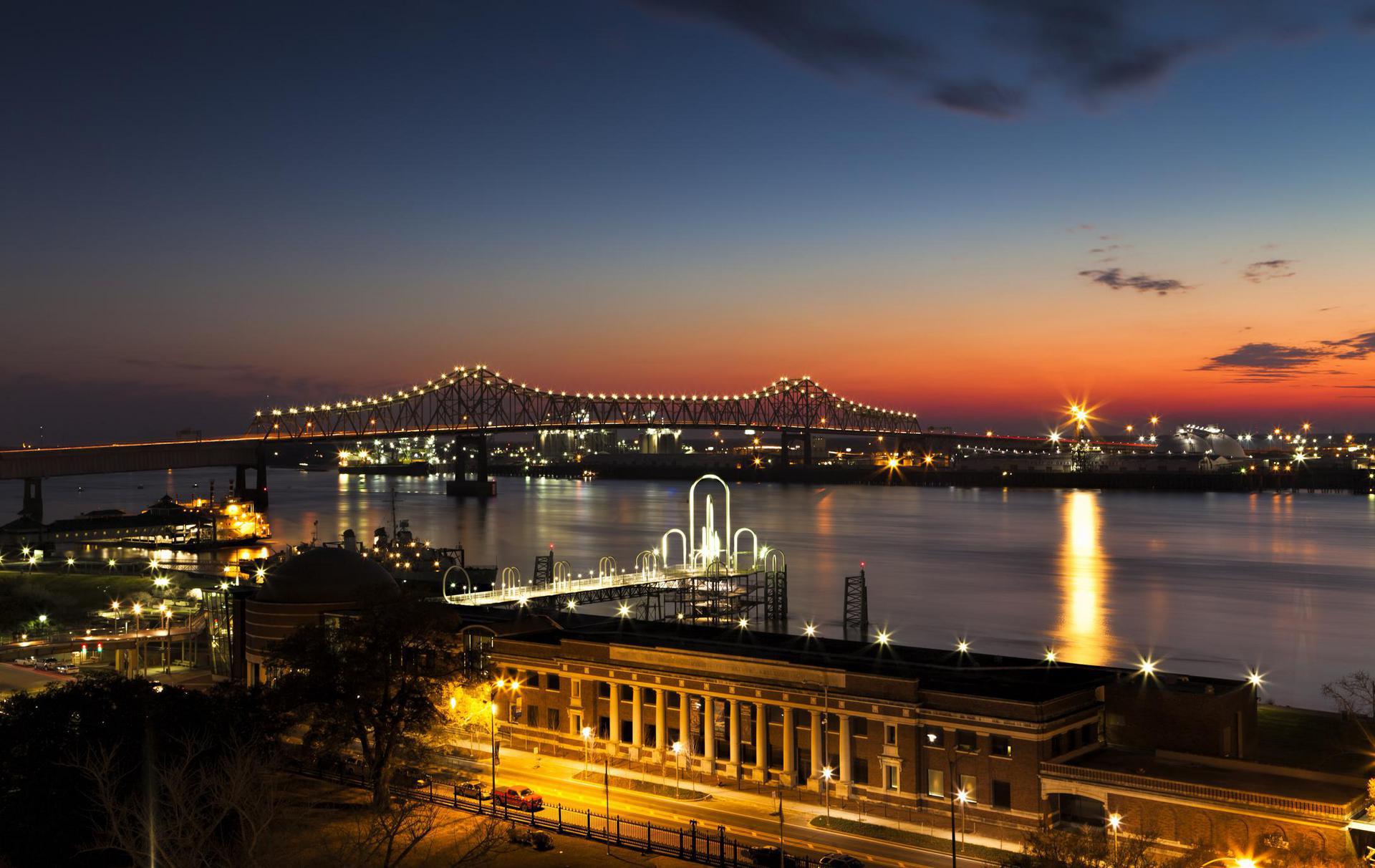 Louisiana – Background Screening Info
Background Checks that Safeguard Employers and Employees in Louisiana
When it comes to background checks for employment purposes, the little details matter. The state of Louisiana generally follows federal legislation like the Fair Credit Reporting Act (FCRA), with the exception of several state statutes that have changed recently.
Louisiana is a public sector ban-the-box state, which means that public (but not private) employers are not permitted to ask any questions about criminal records or do a background check until after the first interview. If no interview is required, the employer must extend a conditional offer to the applicant before a background check can be conducted.
In Louisiana, this rule applies only to unclassified employees, which is defined as any at-will employee working for the civil service or within the public sector. According to the State Civil Service Human Resources Handbook, "positions that are designated as unclassified by the state constitution are not subject to the hiring and compensation standards set by State Civil Service."
In Louisiana, there are many government agencies that must background check new employees. These agencies include the Department of Justice, Department of Labor, Office of Vital Statistics, and anyone working as a health care provider or with children.
Another rule that's particular to Louisiana is the fact that credit reporting agencies must retain a record of the recipient of any credit report furnished for employment purposes for two years. Anyone who is denied employment on the basis of incorrect information provided by the credit reporting agency is entitled to damages, including attorney fees and court costs.
Recent Statistics on Crime in the State of Louisiana
Despite its reputation as a laid-back state, Louisiana is much more diverse in income, lifestyle, and culture than what's represented in its largest cities. Here are some statistics that reflect the reality of criminal activity in Louisiana.
trending_down
Most major violent crimes declined from 2017 into 2018, with the exception of rape which was up by 12.7%.
trending_down
In 2018, there were 530 murders and non-negligent manslaughters that occurred within Louisiana. That's down slightly from 2017 which had 576 offenses.
trending_down
Violent crimes in Louisiana have hovered between 20,000 to 30,000 offenses within the last ten years. 2012 saw the least violent crimes committed at 22,868, while 2008 was the most violent year with 28,944 offenses reported.
trending_down
Property crime has been steadily dropping in Louisiana since 2008, with 2018 marking the lowest level in 10 years.
What Background Checks in Louisiana Does Health Street offer?
Criminal Background Check Packages
Health Street's criminal background check packages always start with a Social Security Number Trace. From there, you can add specific background checks, choose from one of our most popular packages, or build your own.
Includes:
view_in_ar
Includes:
Includes:
Includes:
add
Mix and match a variety of our background screening services to create your perfect package. This can include criminal database checks, sanctions, resume verifications, and drug testing.
view_in_ar
Resume Verification
services to check a person's job history, degrees, and references starting at $39
City Background Checks
For information regarding background checks in a specific city, click the relevant link below:
Why Health Street For Louisiana Background Checks?
Health Street combines industry knowledge, a commitment to accuracy, and a spirit of fairness when performing background checks in the Bayou State. Comprehensive employment screenings keep you and your business from stumbling into legal problems. A thorough background screening is essential to confirming that your new hires in are qualified and honest.
Health Street's combination of high tech and high touch make background checks in fast and reliable. We offer simple, secure web technology matched with local court runners to protect your company.
Due diligence is critical. Poorly performed background checks can expose you in the following ways:
do_not_disturb
Not uncovering a past criminal record.
do_not_disturb
Revealing personal or excess information that cannot, by employment law, be taken into account.
In either case, you could be held legally liable. It is critical that you stay in compliance with local labor laws. Let Health Street's experts conduct your background checks in New Mexico so you'll know that your candidates have been fully and properly vetted before hire.
DOT Background Screening Services
If your business hires truck drivers, DOT regulations require that you reach out to prior employers as well as check the FMCSA Drug and Alcohol Clearinghouse for violations. You also need to run a Motor Vehicle Report (MVR) to ensure that your drivers have a clean, safe driving record.
Health Street takes this work off of your hands and stores your Louisiana background checks securely in the same convenient online portal where you can manage your DOT drug testing and random pool. We contact prior employers, check the Clearinghouse on your behalf, and report it all back to you in a comprehensive background check report, that includes:
forward
Conducting historical research of Louisiana driving record.
forward
Contacting prior employers from before the Clearinghouse began in January 2020.
Resume Review and Verification Checks
Education verification and reference checks are also critical to the pre-employment background checks in Louisiana. Employers should also verify an applicant's resume, confirming their: account_balance
account_balance
education and degrees
account_balance
job history
account_balance
professional licenses and certifications
account_balance
references
Calling all of the schools and employers on a person's resume to confirm if your applicant is telling the truth could take hours. Fortunately, Health Street can easily handle your Louisiana resume and employment verifications quickly and effectively. We will flag any discrepancies and report them back to you.
Citations
menu_book
"Chapter 4: Classified and Unclassified Positions." State Civil Service Human Resources Handbook, Revised 18 December 2014, State of Louisiana, https://www.civilservice.louisiana.gov/files/HRHandbook/Chapter4-COMPLETE.pdf
menu_book
"Internet Background Check: Frequently Asked Questions" Louisiana State Police, https://ibc.dps.louisiana.gov/faq.aspx
menu_book
"2011 Louisiana Laws, Revised Statutes, Title 9—Civil code-ancillaries." LA Rev Stat § 9:3571.1. Justia, https://law.justia.com/codes/louisiana/2011/rs/title9/rs9-3571-1/
menu_book
"Memo to LDH-HSS Licensed Health Care Providers." Louisiana Department of Health, 20 April 2017, https://ldh.la.gov/assets/HSS_Memos/NoticeCriminalBackgroundChecks.pdf
menu_book
"2018 Crime in Louisiana." Louisiana Commission on Law Enforcement and Administration of Criminal Justice, 1 May 2020, http://lcle.la.gov/programs/uploads/2018%20Crime%20in%20Louisiana(PDF).pdf