Long Beach Background Checks
Whether you're looking for a full criminal background screening or just to perform a background check in one database, Health Street has background check options for any company in Long Beach. Our employee background screenings help you thoroughly screen your candidates, save valuable time in the process, and avoid legal trouble.
Registering for a background check in Long Beach is easy. Simply register online, or by calling us at (562) 317-8912. If this is the first time that your company has ordered a background screening through Health Street, then we will send you an agreement via email. The person being screened will also receive a waiver to be signed electronically, which allows us to automatically begin the background screening as soon as the waiver has been signed.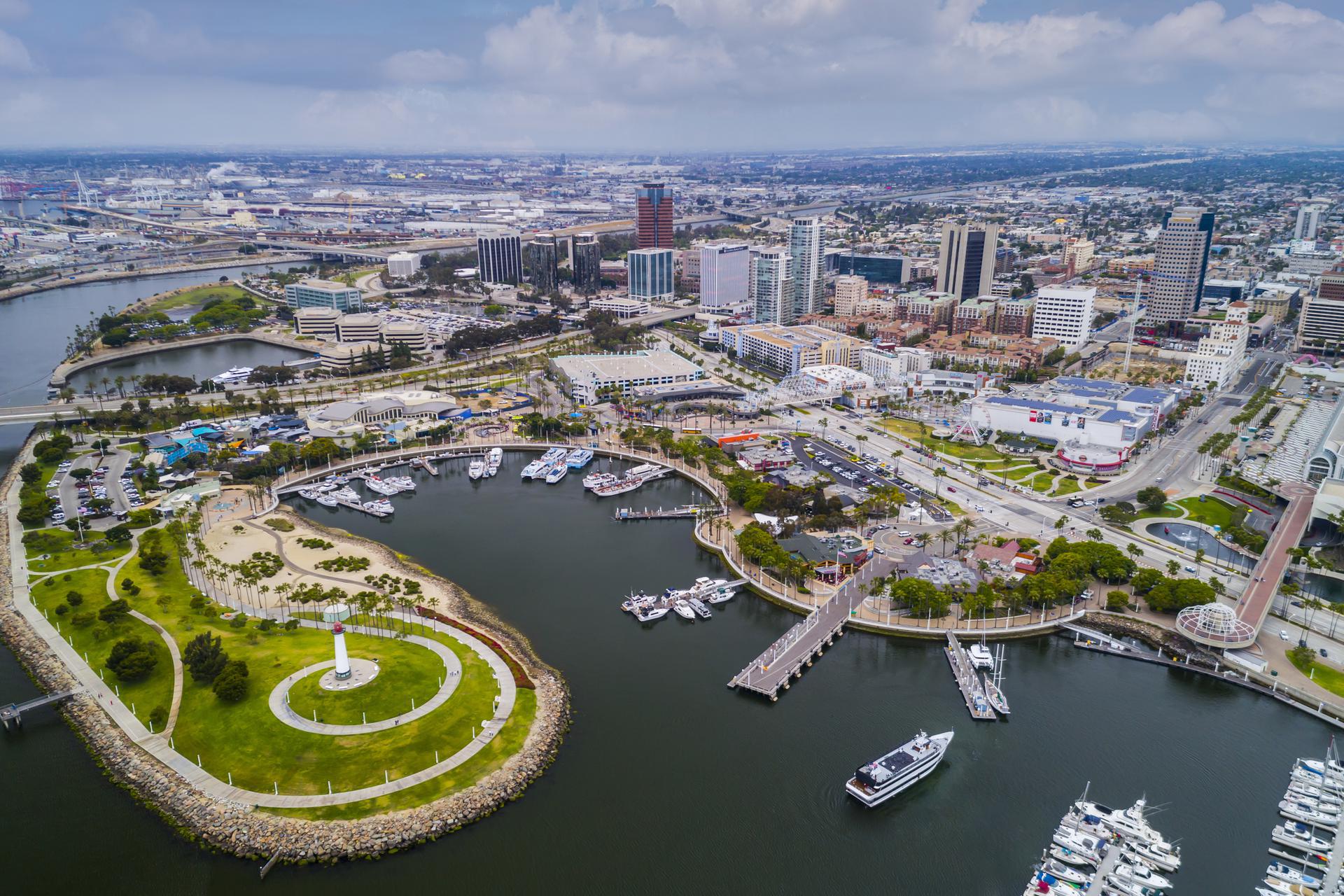 Long Beach CA Background Screening
Background Check Laws Specific to the City of Long Beach, CA
The city of Long Beach, CA is a ban-the-box city and therefore does not ask applicants about criminal history on employment applications. Background checks are only performed on applicants in Long Beach after a conditional offer for employment has been made. This policy is to provide equal opportunities to applicants and allows the city to hire candidates based on merits.
Statistics About Crime in the City of Long Beach, CA
chevron_right
The crime index in Long Beach, CA is 15, which means that Long Beach is safer than 15 percent of all U.S. cities.
chevron_right
There are 13,925 total crimes reported each year in Long Beach, CA. Of these crimes, 11,543 are property crimes, and 2,382 are violent crimes.
chevron_right
The chance of becoming the victim of a violent crime in Long Beach, CA is one in 194.
chevron_right
The most common violent crime in Long Beach is assault, with 1,136 assaults reported each year.
chevron_right
Robberies follow assault as the second most prevalent violent crime, with 963 robberies reported annually.
chevron_right
There are 249 rapes reported each year in Long Beach, and 34 murders.
chevron_right
The chance of becoming the victim of a property crime in Long Beach is one in 40.
chevron_right
The most common property crime in Long Beach is theft, with 6,900 thefts reported annually.
chevron_right
There are 2,390 motor vehicle thefts reported each year in Long Beach, and 2,253 burglaries.
Experts Say…
The Law Offices of Scott A. Miller, serving Long Beach, CA, explain that applicants are protected from past mistakes when seeking employment. "Performing background checks on prospective employees is standard practice for California businesses," the law firm explains. "While employers are free to carry out a background check, they are limited by both state and federal law in how they use the information that a check uncovers." The firm continues, "Not long ago, any criminal conviction or even an arrest record, no matter how old or how minor the crime, would have made it difficult to find employment in California," the law firm says. "Recent changes to the law are designed to help people overcome past transgressions in their lives. Employers are prohibited from using arrest records to make a hiring decision. Employers are also prohibited from considering certain convictions that occurred years ago when considering a prospective employee."
What Types of Background Screenings Does Health Street Offer in Long Beach?
Criminal Background Screening Packages
Our criminal background checks for Long Beach always begin with a Social Security Number Trace. We offer the option to build your own package or select from one of our popular background check packages below.
This package can be mixed and matched to meet your needs, including options from our criminal database checks, resume verifications, sanctions, and drug testing. The price will be determined by the combination of services selected.
Additional Background Screening Services
Our DOT screening services or resume verification can help you save valuable time and ensure that your candidates meet the requirements for the job.
Beginning at $39, our resume verification services can be used to check a person's work history, credentials or certifications, and references.
Why Order a Background Check
Why Are Background Screenings in Long Beach Important?
Background checks for employment are critical to making informed decisions and hiring the best candidates for your company. Ordering a background screening in Long Beach can reduce risks and create a safer workplace for your employees. Hiring the wrong people for the job can have a detrimental impact not only on your employees, but possibly even the reputation of the company.
Why Choose Health Street For Long Beach Background Screenings?
Effective background screenings require knowing and following rules and regulations that can vary by location. For this reason, completing background checks by yourself can result in legal trouble. Health Street has over a decade of experience monitoring laws and regulations to ensure compliance in Long Beach.
Health Street can help you quickly and efficiently expose criminal activity, avoid uncovering more information than legally allowed, and answer any questions that you may have along the way.
Citations
menu_book
"City of Long Beach Implementation of AB 218." City of Long Beach, https://www.longbeach.gov/globalassets/city-manager/media-library/documents/memos-to-the-mayor-tabbed-file-list-folders/2015/may-21–2015—city-of-long-beach-implementation-of-ab-218
menu_book
"Long Beach, CA Crime Rates." Neighborhood Scout, https://www.neighborhoodscout.com/ca/long-beach/crime
menu_book
"Employee Background Checks." The Law Offices of Scott A. Miller, APC, https://www.californiawagelawattorney.com/What-We-Do/Employee-Background-Checks.shtml