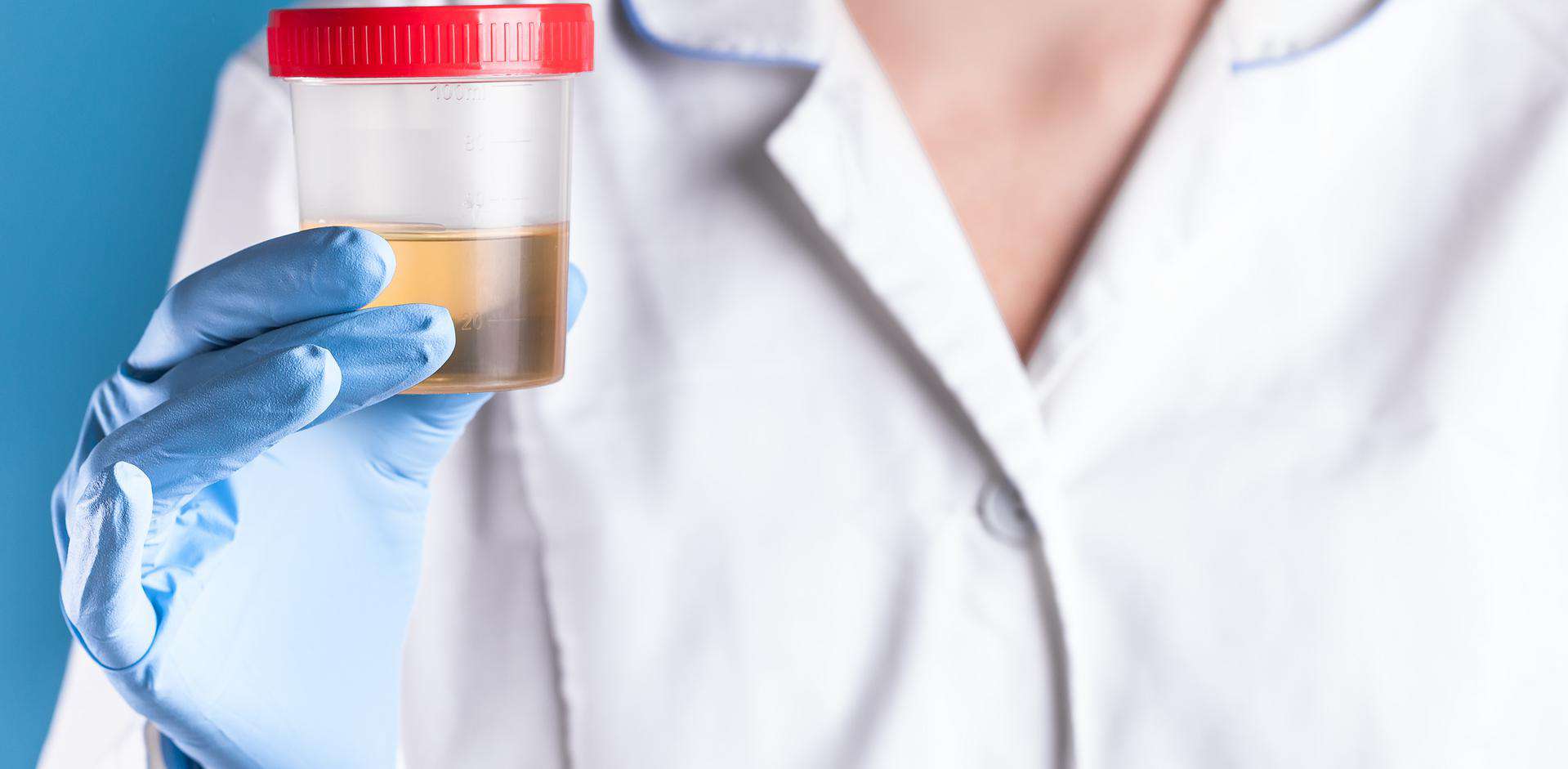 20 Panel Drug Test
This 20 Panel Drug Test is, by far, the best test for all opiates and narcotics. Virtually any pain medicine or street opioid can be detected by this test, including fentanyl, ketamine, suboxone, and tramadol, whereas lesser screenings focus only on basic opiates like heroin. It is the most comprehensive narcotic screening ever offered, plus it detects all of the street drugs and prescription drugs normally included in our basic tests.
Our online registration process is simple. You choose the lab location based on ZIP code during registration. An authorization barcode is instantly emailed to you and texted directly to the phone of the person being tested. A map of the clinic location will accompany the barcode. The registrant can then walk into the drug testing facility and show the barcode along with photo ID. Results are fast, signed by a doctor, and reported securely online. Individuals and employers can register online or call (888) 378-2499 to order urine tests.
Workforce Screening, Digitally Delivered
Love the text updates!
Cass Jones
11/12/2021
Was able to answer my questions and resolve my issues in a timely manner. I do not receive any status updates. And yes, I have checked my spam folder.
Kim
11/14/2019
Cariant Health Partners

Customer service was good. Timely and adequate.
AC
4/18/2018
CBD Distribution Inc
The communication provided by Health Street throughout the process was impeccable.
Kevin
2/1/2018
Shervon was very helpful and answered all my questions and was very friendly to me.
Alexander Sapienza
1/31/2018
20 Panel Urine Drug Test Options
20 Panel Urine Drug Test
$299
Frequently Asked Questions
Who should register for this test?

Anyone with access to controlled opiate prescription medications, or under suspicion of using illicit pain medication (or has an addiction to painkillers), should be given the 20 panel test. Health care workers, employees of veterinarians, and club goers all have easy access to drugs that can't be detected in lesser screenings, like fentanyl, ketamine, and suboxone. Furthermore, this test picks up most other drugs of abuse, including those listed below.
How do I schedule a test?

You can register online or over the phone, for yourself, an employee, or someone else that you wish to have tested. The person being tested can then walk the chosen drug test location. You'll be notified when the specimen is provided and when the results are ready.
When will I get my test results?

Results take one or two business days for a negative. If the initial screening is not negative, because of prescription medications or unprescribed substances, the lab will run a GC/MS confirmation test, which can take about a week or longer, dependent upon the number of substances that have to be confirmed.
Who reviews my test?

All drug tests are processed by a SAMHSA Certified lab (the highest certification in drug testing). All drug tests are reviewed by a Medical Review Officer (MRO) – a licensed physician and toxicology expert. If the results are non-negative, the person will have an opportunity to explain (and prove) any current prescription medications. If the doctor determines that prescribed medications caused the non-negative, then the result will be listed as negative, not positive.
Can the 20 Panel Urine Drug Test (All opiates) differentiate between prescription medications and illicit drug use?

The 20 Panel Urine Drug Test (All opiates) can detect the presence of various substances, including prescription medications and illicit drugs. However, it cannot differentiate between legally prescribed medications and illicit drug use based solely on the test results. In the event of a positive result for a prescription medication, the Medical Review Officer (MRO) will reach out to the individual for proof of any legal prescriptions to ensure accurate interpretation of the test results.
About Our 20 Panel Drug Test
This is a lab test, which requires the person being tested to come to one of our clinics for professional specimen collection. Health Street has over 10,000 drug test clinics nationwide. Although appointments are not required, you do need to register ahead of time. Drug test results for this screen are available within a couple of days if the results are negative. Non-negative results are retested using a GC/MS confirmation, which takes about a week or longer, depending on the number of substances that were non-negative in the initial screening.
Why Choose Health Street
Among the most trusted providers for pre-employment drug tests, Health Street's cutting-edge technology allows us to rapidly deliver urine drug test results to individuals or employers securely online. We help employers mitigate risk, and as a result we allow them more time to commit to hiring the right candidates.
We also offer individuals the ability to discreetly get drug tested and review their results inside our online platform. Simply order a test online and visit one of our 10,000 locations nationwide. Our trained technicians will collect the necessary specimen, and we will alert you when the results are ready.
What Drugs Does a 20 Panel Drug Test Cover?
Please keep in mind that although this is a 20 Panel Drug Test, more than 20 types of substances can be detected in this panel. This is because many of these drugs belong to the same class (e.g., codeine, morphine, and heroin are all basic opiates).
The following substances can be detected in an 20 Panel Drug Test. Use the below links for more information about each substance:
Related Drug Tests
Health Street offers many other options for urine drug testing. If you'd like to see a comprehensive list of all urine drug tests that we offer, you can view all urine tests here.
If urine testing isn't what you need, try taking a look at our hair drug tests.
Reviews
By Jennifer Dunham on 11/28/2017
Extremely helpful and knowledgeable. Made scheduling and finding the right test easy.
By Marcela MacNaughton on 8/8/2017
Thank you!Great service, everyone very kind & helpful.Specially Mrs.Cecilia, Mr. Jearret & The lady who took samples Mrs. Shantell.Thank you!
By Ashleigh Childs on 7/10/2017
Delenia was great and incredibly polite and helpful on the phone! Wonderful experience so far!
By Duane Johnson on 5/4/2017
Excellent Service!
By SP on 4/20/2017
Great customer service and quick turn around
By Jason Deery on 3/10/2017
Very quick and polite service.
By Veronica on 2/22/2017
a pleasure to talk toexplained everything & made sure i understood.
By Duane Johnson on 2/14/2017
Great Quick Service!
By Nicole Wolowski on 12/27/2016
Needed drug test for my internship for college. Results timely. No problems
By Greg polk on 9/26/2016
The customer service representative was very helpful, answered all my questions, and I felt confident that I had made the right choice by using Health Street as a diagnostic center.