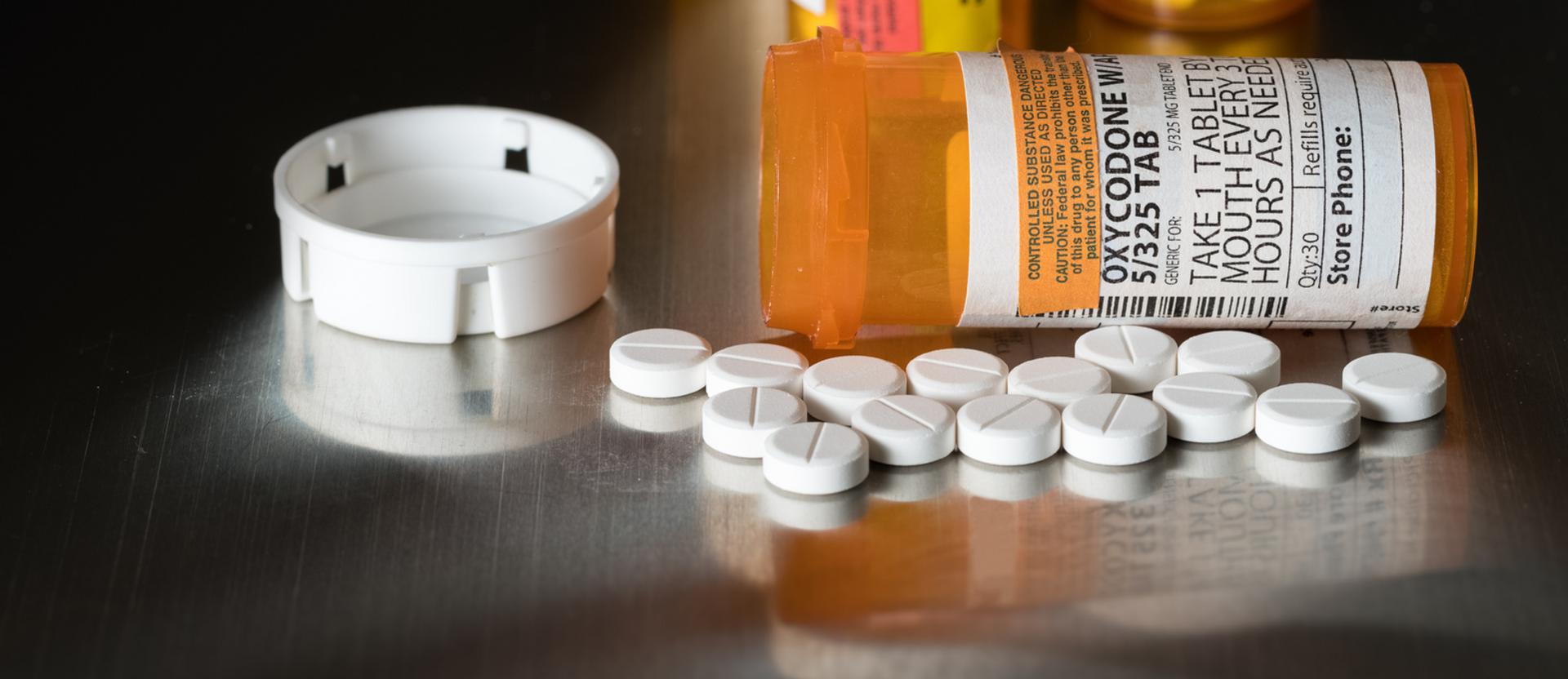 Oxycodone Drug Test
Oxycodone can be identified in drug testing options that specifically include oxycodone as part of the panel of drugs being tested. Health Street provides many urine and hair drug test services, which are available for both employers and individuals. Urine drug tests are most common, which look back on drug use up to one week. Hair drug tests look further back at approximately 90 days. Just choose the facility for the oxycodone drug test. From there, a barcode will be sent to you or the person you specify, and should be presented at the facility upon arrival for the oxycodone drug test. Results for tests are fast, accurate, and secured in our online portal.
About Oxycodone
What Is Oxycodone?
Oxycodone is a prescription painkiller that belongs to a class of drugs known as opiate (narcotic) analgesics. Some other names for oxycodone may include the brand names of Oxycontin, Oxyfast, Oxaydo, Oxecta, Percocet, and Percodan. However, many commonly known brand names are a combination of oxycodone with other prescription drugs. Due to its high potential for abuse, oxycodone is a Schedule II controlled substance. This drug is frequently abused due to its ability to induce a euphoric high and feelings of relaxation. However, as illustrated in hit movies like SLC Punk!, an overdose of this drug can be fatal.
Popular Oxycodone Street Names:
Intended Use and Effects:
Oxycodone is intended for severe pain relief, and works by altering how the brain and nervous system react to pain signals. This drug usually comes in the form of a pill or tablet, but is sometimes crushed or dissolved in water when abused.
Side Effects of Oxycodone
As with any drug, side effects are a possibility. Some of the common side effects for oxycodone may include:
arrow_forward_ios
Sedation
arrow_forward_ios
Constipation
arrow_forward_ios
Dry mouth
arrow_forward_ios
Headaches
arrow_forward_ios
Feeling drowsy
arrow_forward_ios
Changes in mood
Abuse of oxycodone may lead to more serious side effects. Some of these include liver damage, difficulty breathing, lowered heart rate, respiratory distress, coma, and even death.
Frequently Asked Questions
Quick Links:
What Is the Difference Between Hydrocodone vs Oxycodone?
Both of these drugs are painkillers belonging to the same class. However, oxycodone is known to be more powerful and may cause more side effects, which is perhaps the biggest difference between oxycodone and hydrocodone. Just like hydrocodone, oxycodone has a high risk for dependence and addiction or abuse.
How Long Does Oxycodone Stay In Urine?
The detection time for oxycodone in urine is dependent on several factors. Some of these include:
done_outline
Frequency of use
done_outline
User's metabolism
Does Oxycodone Show Up On a Drug Test?
Yes, oxycodone can be detected in a drug test. However, the type of test may be a factor in whether or not it will show up. Urine drug testing is more common since it is a fast, effective, and less expensive option, but it does look back on a shorter period of time (up to one week). If you need to identify drug use further back than one week, Health Street's hair drug testing option can identify usage approximately 90 days back.
Why Drug Test for Oxycodone?
Oxycodone can be a beneficial drug when used correctly to treat pain, but has its repercussions if not used exactly as instructed by a qualified medical professional. This drug has a high potential for addiction and is classified as a Schedule II controlled substance. Health Street offers many oxycodone drug tests if you or someone you know needs to be tested.
Oxycodone Drug Test Options
Health Street offers the following oxycodone drug tests. These drug testing options can be ordered by both individuals and employers. Whether you're an employer seeking to maintain a drug-free workplace or an individual looking to drug test yourself or a family member, we have a drug testing solution for you.
Oxycodone Urine Tests
Oxycodone Drug Tests by Hair
Citations
menu_book
Drug Fact Sheet: Oxycodone. DEA United States Drug Enforcement Administration. (2020, April). https://www.dea.gov/sites/default/files/2020-06/Oxycodone-2020.pdf.
menu_book
Oxycodone. DEA. (n.d.). https://www.dea.gov/factsheets/oxycodone.
menu_book
Sadiq, N. M. (2021, May 19). Oxycodone. StatPearls [Internet]. https://www.ncbi.nlm.nih.gov/books/NBK482226/.
menu_book
U.S. National Library of Medicine. (2021, June 23). Oxycodone: MedlinePlus Drug Information. MedlinePlus. https://medlineplus.gov/druginfo/meds/a682132.html.