Cleveland Background Checks
Whether you're looking for a full criminal background screening or just to perform a background check in one database, Health Street has background check options for any company in Cleveland. Our employee background screenings help you thoroughly screen your candidates, save valuable time in the process, and avoid legal trouble.
Registering for a background check in Cleveland is easy. Simply register online, or by calling us at (216) 208-9325. If this is the first time that your company has ordered a background screening through Health Street, then we will send you an agreement via email. The person being screened will also receive a waiver to be signed electronically, which allows us to automatically begin the background screening as soon as the waiver has been signed.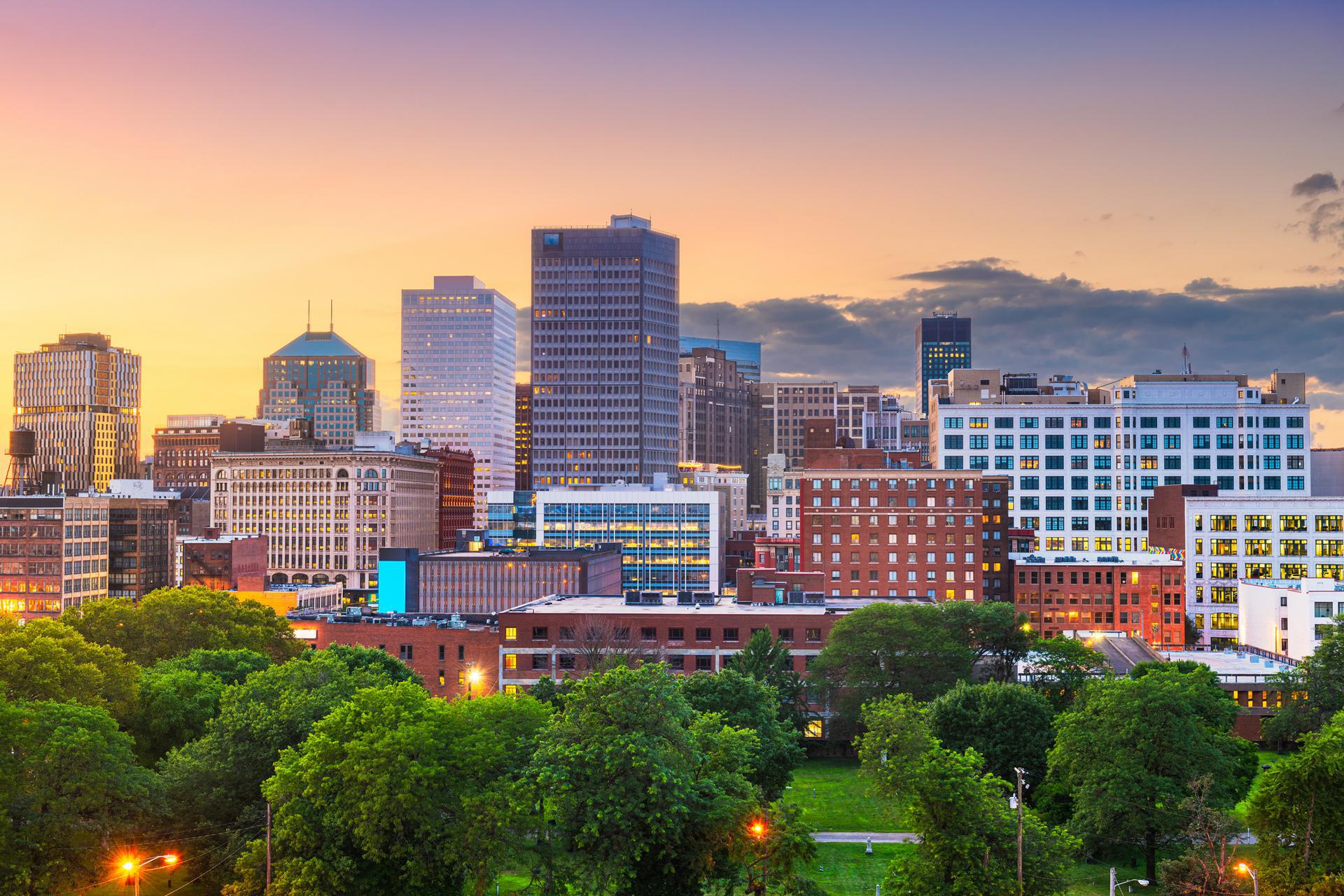 Background Checks – Cleveland OH
Statistics about Crime in the City of Cleveland
blur_on
The Cleveland Division of Police recorded a total of 5,869 violent crimes in 2020 with 3,176 related to felonious assault.
blur_on
In 2020, a total of 18,422 property crime offenses were recorded by the Cleveland Division of Police with 3,157 related to motor vehicle grand theft.
Background Check Laws Specific to the City of Cleveland
In addition to federal law, Cleveland employers are required to follow Ohio state background check laws and regulations for hiring and employment purposes. For example, under Ohio Code 3721.121, strict criminal background check requirements have been established for those working or seeking employment in the assisted living field. Under this law, the chief administrator of an assisted living facility or adult day-care program must complete a criminal background check on any job applicant.
Ohio law also restricts when an employer can inquire about an applicant's criminal history. After the Fair Hiring Act or HB-56 passed in 2015, public employers are prohibited from requesting an applicant's criminal history during the application process. The request for a criminal background check can only be made once the employer is set to make an offer of employment. If background check results provide any criminal history, this information can't be used as a basis of automatic disqualification unless the specific position requirement does not allow specific criminal records.
Background Screening Stories in the City of Cleveland
Following a 2017 investigation completed by Ohio state regulators, it was discovered that a Cleveland private security company did not follow state regulations when it came to employee background checks. Reports show that state regulators fined the Metro Cleveland Security company after they discovered six former security guards did not have their registration applications properly submitted to the state for approval, which also included a lack of background checks.
One of the former security guards, Eddie Wilson III, who did not have a background check completed, was later charged with kidnapping, aggravated burglary, assault, and weapons violations. The security company claims they did not complete a background check on Wilson due to his previous employment status as a sheriff's deputy. However, a simple check would have revealed both a prior domestic violence conviction and the importance of background checks.
What Types of Background Screenings Does Health Street Offer in Cleveland?
Criminal Background Screening Packages
Our criminal background checks for Cleveland always begin with a Social Security Number Trace. We offer the option to build your own package or select from one of our popular background check packages below.
This package can be mixed and matched to meet your needs, including options from our criminal database checks, resume verifications, sanctions, and drug testing. The price will be determined by the combination of services selected.
Additional Background Screening Services
Our DOT screening services or resume verification can help you save valuable time and ensure that your candidates meet the requirements for the job.
Beginning at $39, our resume verification services can be used to check a person's work history, credentials or certifications, and references.
Why Order a Background Screening in Cleveland
What Is the Importance of Professional Background Screening?
In order to make informed hiring decisions, it's important to see the full picture. Background checks can confirm the information that a candidate has provided you with, or they can reveal criminal activity that may not have been disclosed during the interviewing process. Ordering a background check in Cleveland is a critical step to ensuring you maintain a safe workplace for your employees, as well as protect the team morale and reputation of the company.
Why Choose Health Street For Cleveland Background Checks?
Unless you're experienced in keeping updated with the background screening laws and regulations of your location, performing a background check by yourself can be risky. Health Street has expertise in this area, and can help you avoid revealing information about your candidate that is not legally permitted in the hiring process. We are committed to helping employers in Cleveland protect their businesses and save time hiring the best candidates.
Citations
menu_book
"Part One Crimes 2010-2020." Clevland Division of Police, https://clecityhall.files.wordpress.com/2021/01/yearendreport2020final.pdf
menu_book
"Section 3721.121 | Criminal records check." Ohio Laws and Administrative Rules, https://codes.ohio.gov/ohio-revised-code/section-3721.121
menu_book
"House Bill 56." Ohio Legislature, https://www.legislature.ohio.gov/legislation/legislation-summary?id=GA131-HB-56
menu_book
"Cleveland security company fined for failing to give background checks to new hires." News 5 Clevland, https://www.news5cleveland.com/news/local-news/cleveland-metro/cleveland-security-company-fined-for-failing-to-give-background-checks-to-new-hires