Drug Test – Getzville, NY
Health Street's drug testing center in Getzville, New York offers easy-to-access and comprehensive drug and alcohol testing services. Pre-register by calling (716) 745-4621 or setting up your drug testing online. Options include urine or hair drug testing, DOT or non-DOT drug tests, and alcohol testing.
You can register for drug testing in Getzville, NY for your employees, yourself, or another person. Just select a urine test or hair drug test; then, pick the most convenient Health Street location in Getzville. Upon registration, a barcode will be sent to whomever you register, which can be presented at the testing facility. Test results are reported back to you quickly and securely online.
Workforce Screening, Digitally Delivered
Drug Testing in Getzville, New York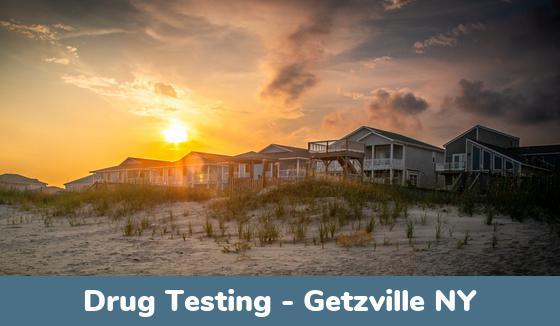 Get a Drug Test in Getzville, New York Right Now
Health Street has the largest selection of drug testing and employment screening services in Getzville. Employers can access our services to set up a drug free workplace, families can get court ordered drug testing, and attorneys and private individuals can register for non-DOT drug tests, Department of Transportation (DOT) drug tests, and more.
Available Drug Testing Methods
Popular Drug Testing Panels
Specialized Categories of Tests
category
Choose from our
Alcohol Testing
options (such as breathalyzer, EtG test, or PEth blood alcohol)
DOT Drug Testing in Getzville, New York
Learn about our DOT drug and alcohol testing services, and how your company can maintain Department of Transportation (DOT) Compliance with 46 CFR Part 40, including:
Employee Drug Testing: eResults Portal for Employers
Business users get access to the amazing StaffGlass™ eResults portal. When logged in, human resources and other company executives can manage their drug testing program, including:
how_to_reg
Register for drug screenings for reasons such as: pre-employment, random, post-accident, or reasonable suspicion.
how_to_reg
Get fast, accurate results in a safe and secure online portal.
how_to_reg
Find a drug test clinic in Getzville, NY or pick from our lab testing locations anywhere in the United States; you can order your test online, view results, and check status of all tests
how_to_reg
Manage eSign documents related to the testing process
how_to_reg
Set up a DOT random pool, add or remove drivers, and easily update their employment status.
how_to_reg
The StaffGlass™ eResults Portal is backed up by world class customer service.
Live support from our U.S. based Call Center is available: Monday through Friday: 7:30 AM to 7:00 PM Eastern Time.
Why Health Street
A Decade Plus of Experience
Health Street has provided drug tests since 2010. We have provided drug and alcohol testing services for countless small and medium businesses (SMBs), large companies, individuals, and families.
Dedicated to Excellence
We are dedicated to providing a level of excellence in drug testing in Getzville that is unmatched.
Drug Stats and Info for Getzville
Erie County Drug Overdose Statistics
Opioid overdose deaths in Erie County peaked in 2016, with a total of 301 deaths. Since then, the year-over-year numbers continued to decline significantly, bringing the county into the spotlight for its handling of the opioid crisis. However, the problem has rebounded once again.
While in 2019 the county only had a total of 156 opioid-related deaths, in 2020, this number skyrocketed to 232 confirmed cases with another 17 still pending. This is a year-over-year increase of approximately 49%. County leaders blame the effects of the COVID-19 pandemic for the major uptick and are currently seeking ways to bring it back down.
Opiate Epidemic Task Force Addresses Issues in Erie County
Erie County's Opioid Epidemic Task Force was established in 2016 by executive order. The organization consists of seven separate committees which cover topics including community education, Naloxone access, and family and consumer support and advocacy. The group also addresses the medical community's role in the continued fight against the opioid epidemic.
The overall purpose of this coalition is to collaborate, develop, and share best practices for opiate abuse prevention, education, and treatment.
The Local Economy, Jobs, and Major Industries in Getzville
Getzville is a hamlet located in the town of Amherst, which is in Erie County. The median household income in Erie County is $56,369 and the median property value is $160,200. The largest industries in Erie County are Healthcare and Social Assistance, Educational Services, and Retail Trade.
The town of Amherst has the honor of being ranked 42nd in a list of 100 Best Places to live in America by CNNMoney.com. It has also been named the safest town in America several times. It's also home to Daemen College, Canisius College, Medaille College, and SUNY Buffalo Amherst campus. Some of the largest employers here include Allied Motion Technologies, Williamsville South High School, International Imaging Materials (IIMAK), Account Solutions, and Daemen College.
Neighborhoods Served in Getzville
location_city
Burgundy Terrace
location_city
Crosspoint Parkway
location_city
Hopkins / Helm
Additional Services
Health Street offers a variety of other services, including:
Citations
menu_book
"Eric County Alerts Community to Deaths Due to Suspected Cocaine Plus Opioid Overdoses." Eric County, NY Department of Health, 28 July 2020, https://www2.erie.gov/health/index.php?q=press/erie-county-alerts-community-deaths-due-suspected-cocaine-plus-opioid-overdoses
menu_book
Slawson, Jeff. "2020 saw opioid deaths in Erie County double from 2019." WKBW Buffalo, 24 February 2021, https://www.wkbw.com/news/local-news/2020-saw-opioid-deaths-in-erie-county-double-from-2019#:~:text=BUFFALO%2C%20N.Y.,a%2049%25%20increase%20over%202019.
menu_book
Todd, Camalot. "MHM: Preliminary Data Shows Black, Hispanic Erie County Residents Disproportionately Impacted by Opioid Overdoses." Spectrum News 1, 5 August 2020, https://spectrumlocalnews.com/nys/buffalo/wny-mental-health/2020/08/05/mental-health-musings–preliminary-data-shows-black–hispanic-erie-county-residents-disproportionately-impacted-by-opioid-overdoses-in-2020
menu_book
Opiate Epidemic Task Force, Eric County NY Department of Health, https://www2.erie.gov/health/index.php?q=opiate-epidemic-task-force
menu_book
Goshgarian, Mark. "Erie County Tapped as National Model for Combating Opioid Crisis." Spectrum News 1, 12 November 2019, https://spectrumlocalnews.com/nys/buffalo/news/2019/11/12/erie-county-tapped-as-national-model-for-to-combat-opioid-crisis
menu_book
"Erie County, NY: Economy." DataUSA, https://datausa.io/profile/geo/erie-county-ny#economy
menu_book
"Living in Erie County." Erie County, NY, https://www2.erie.gov/index.php?q=living-erie-county
menu_book
"15 Best Biggest Companies to Work for in Amherst, NY." Zippia, https://www.zippia.com/company/best-biggest-companies-in-amherst-ny/
menu_book
"Discover your Getzville neighborhood." Nextdoor, https://nextdoor.com/city/getzville–ny/