Atlanta Background Checks
Health Street offers a variety of background screening options in the city of Atlanta. Employers may choose from packages for criminal database checks, DOT background checks, healthcare background checks, and resume verification. If only a specific background screening is needed, we also offer individual database checks or the option to "build your own" package.
Simply register online for a background check in Atlanta, or give us a call at (770) 824-0556. Each individual being screened will receive a waiver electronically, and the background check will start automatically as soon as it has been signed. If this is the first time that your company has ordered a background screening through Health Street, then we will also send you an agreement to be signed electronically.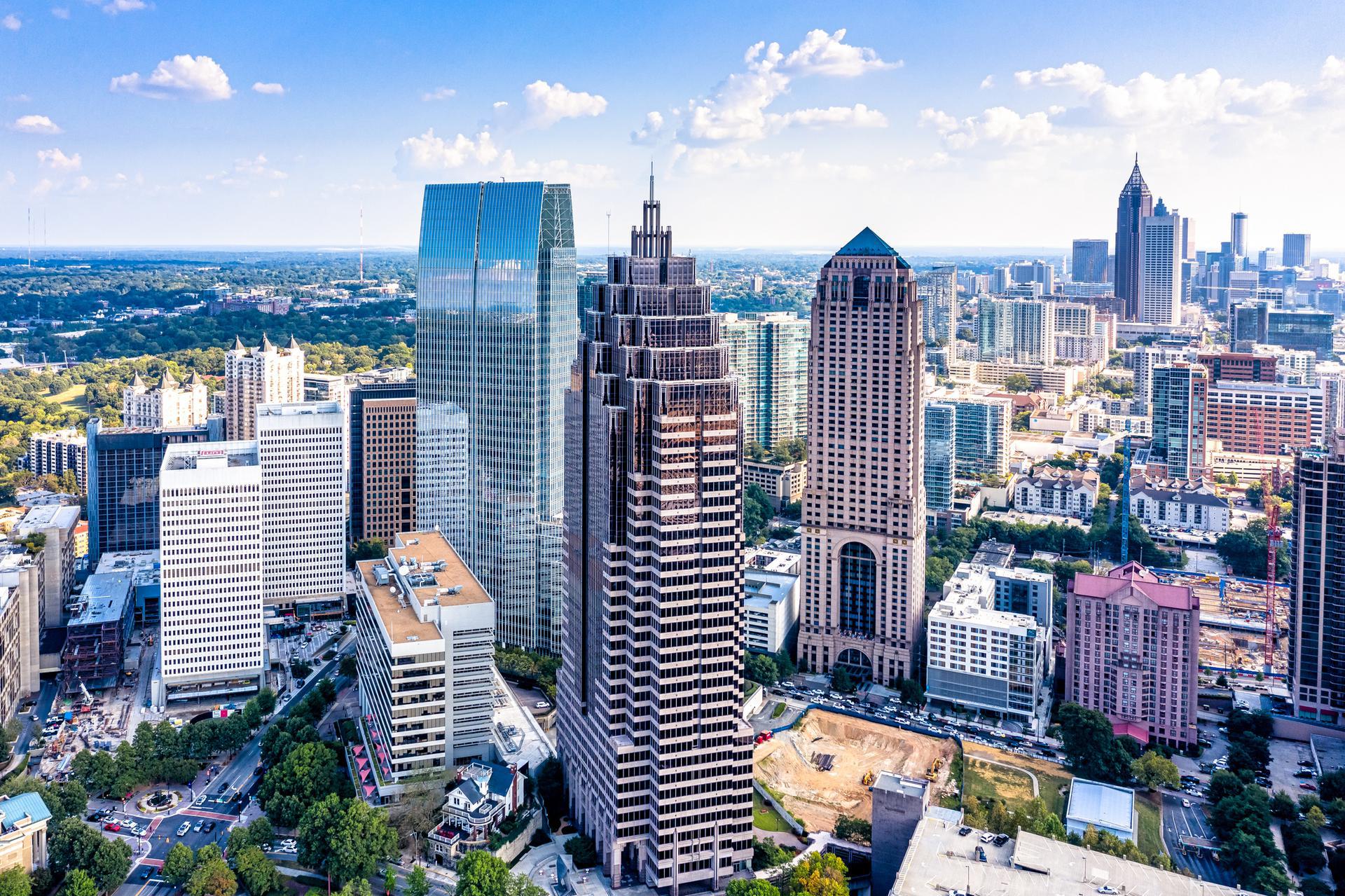 Atlanta GA Background Screenings
Statistics about Crime in the City of Atlanta
arrow_right_alt
In 2020, the Atlanta Police Department recorded a total of 1,692 aggravated assault offenses.
arrow_right_alt
The Atlanta Police department recorded a total of 638 robbery offenses in 2020.
arrow_right_alt
In 2020, a total of 3,454 narcotics charges were issued by the Atlanta Police Department.
arrow_right_alt
From 2019 to 2020, the Atlanta Police Department experienced a 58% increase from 99 to 157 in the number of investigated homicides.
Background Check Laws Specific to the City of Atlanta
During the application process, Atlanta employers must follow various state and city-specific laws and ordinances for the background check process. For example, under Atlanta City Ordinance No. 2014-44, city employers must follow specific protocol when notifying an applicant of a hiring decision that cites details from a criminal background check. If the applicant is denied employment, the employer must issue a Notice of Denial within 30 days of the decision that provides details, including background check information, that led to the decision.
Outside of city-level regulations, there are additional state-level laws Atlanta employers must follow. In February 2015, the state of Georgia adopted "ban-the-box" laws requiring government employers to follow specific hiring policies. Under these new laws, government employers are prohibited from using a criminal record as an automatic hiring decision factor and may not inquire about an applicant's criminal history on a job application. Employers must also provide qualified applicants the opportunity to discuss any inaccuracies or defense against their criminal record.
Background Screening Stories in the City of Atlanta
In 2019, the Atlanta Journal-Constitution launched an investigation exposing concerns in the Atlanta and surrounding Georgia state senior care industry. Investigators spent over a year reviewing various documents, court records, inspection reports, and police records, and ultimately discovered approximately 3,700 violations between 2015 and 2018.
In addition to under-qualified workers, inadequate staffing, and lack of serious incident reporting concerns, the investigation found that nearly one-fourth of senior homes failed to complete criminal background checks on workers. Furthermore, it was found that 11 of these locations were cited for hiring a worker whose criminal background history would have disqualified them from receiving the position in the first place. This investigation highlights the importance of thorough background screening processes and how a lack of one could result in potentially harmful consequences in the Georgia elderly care industry.
What Types of Background Screenings Does Health Street Offer in Atlanta?
Criminal Background Screening Packages
Our criminal background checks for Atlanta always begin with a Social Security Number Trace. We offer the option to build your own package or select from one of our popular background check packages below.
This package can be mixed and matched to meet your needs, including options from our criminal database checks, resume verifications, sanctions, and drug testing. The price will be determined by the combination of services selected.
Additional Background Screening Services
Our DOT screening services or resume verification can help you save valuable time and ensure that your candidates meet the requirements for the job.
Beginning at $39, our resume verification services can be used to check a person's work history, credentials or certifications, and references.
Why Order a Background Check
Why Are Background Checks in Atlanta Important?
The safety of your employees and reputation of your company may be at risk if the wrong candidate is hired. Background screenings can help you identify important information that may determine whether someone is qualified for the job. As with any city, ordering a background screening in Atlanta is a critical step to making sure you hire the best person for the job.
Why Choose Health Street For Atlanta Background Checks?
Health Street has over a decade of experience with performing background checks in Atlanta. Laws and regulations are different depending on the location, so performing a background check independently can be risky. We are here to help employers in Atlanta avoid the risk of legally uncovering too much information during the hiring process, save time and money, and assist in hiring the best candidates for the job.
Citations
menu_book
"Citywide Weekly Cobra Report" Atlanta Police Department, https://www.atlantapd.org/home/showpublisheddocument/4402
menu_book
"Atlanta's deadliest year in decades has city on edge and demanding change." The Atlanta Journal Constitution, https://www.ajc.com/news/atlantas-deadliest-year-in-decades-has-city-on-edge-and-demanding-change/WAF3MV7AVBD2BO2RZVANXDI6E4/
menu_book
"Ordinance No. 2014-44." City of Atlanta, https://library.municode.com/ga/atlanta/ordinances/code_of_ordinances?nodeId=673472
menu_book
"Georgia Executive Order 2-23-15." The State of Georgia, https://www.nelp.org/wp-content/uploads/2015/03/Georgia-Executive-Order-2-23-15.pdf
menu_book
"Atlanta Journal-Constitution Investigation Exposes Broken Promises In Georgia's Senior Care Industry." AP News, https://apnews.com/press-release/pr-prnewswire/6316837ffde48d43bf9f8572c93710c2