Portland Background Checks
Background checks are a key step to ensuring that the right candidate is hired for the job, but can often take a lot of time and require tedious research to avoid legal trouble. Health Street is here to help companies flawlessly accelerate the background screening process in Portland. We can perform criminal database checks, DOT background check services, and even check the references or credentials that a candidate claims on a resume.
Register for a background screening in Portland online or by calling (971) 266-4489. Every individual being screened will receive a waiver electronically, and the background screening will begin automatically once it has been signed. If this is the first time that your company has ordered a background screening through Health Street, then we will also send you an agreement to be signed electronically.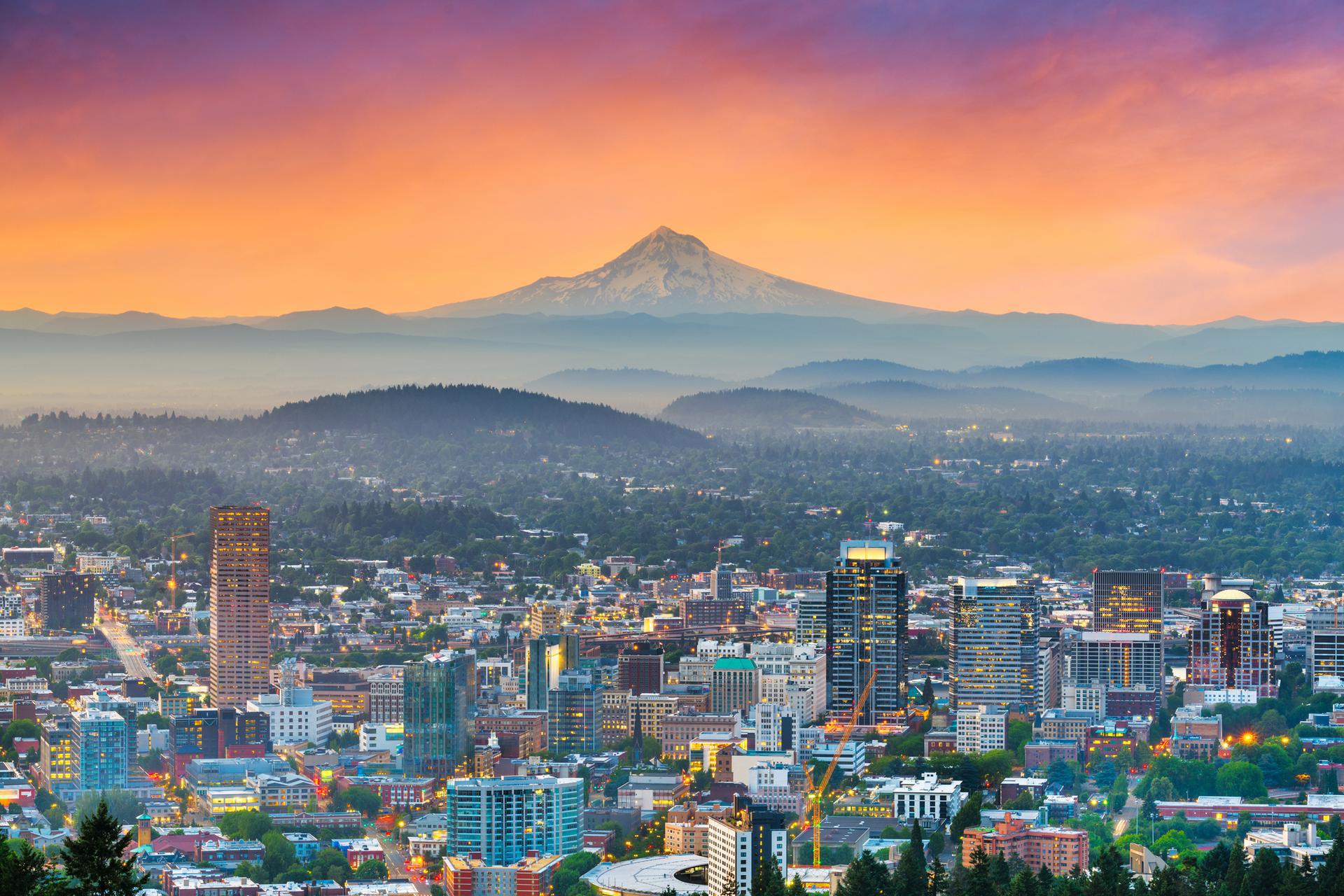 Portland OR Background Check
Background Check Laws Specific to the City of Portland, OR
In 2016, the city of Portland, OR established a ban-the-box law to keep most employers from asking about an applicant's criminal history on a job application. Per the law, employers can only ask about criminal history or run a background check after the job has been offered to the employee. If the applicant offers this information before a job offer has been made, the employer must discount this information. The decision to hire or not hire the applicant must not be based on the applicant's criminal history, even if the information was voluntarily given to the employer prior to the job offer.
The law does not apply to certain job positions including those that work with the elderly, children, or people with disabilities, mental illness, or substance abuse disorders.
Statistics About Crime in the City of Portland, OR
east
In 2014, the crime rate in Portland, OR was 472.82 per 100,000 residents, a decrease of 2.07 percent from 2013.
east
The crime rate in Portland increased from 2014-2018. In 2018, Portland's crime rate was 520.04 per 100,000 people.
east
The crime index of Portland, OR is 2 out of 100, which means that Portland is safer than 2 percent of all U.S. cities.
east
There are 38,631 crimes committed annually in Portland. Of these crimes, 35,014 are property crimes and 3,617 are violent crimes.
Background Screening Stories in the City of Portland, OR
In 2015 in Portland, OR, a TriMet driver of 16 years ran in a union election, which surfaced his criminal history. Questions arose about how much TriMet knew about his criminal past. Daniel Lee Martin previously faced criminal charges including second-degree sex abuse and stealing social security disability benefits.
Martin began working with TriMet in 1998 while continuing to collect social security disability payments for at least three years.
Martin said that the agency knew of his past and ran a background check at the time of hire. The agency said that in 1998, background checks were "less robust" than they are now.
Records indicated that TriMet limited their background checks to felony and misdemeanor records in Multnomah County Circuit Court, and no criminal history showed up on Martin's records.
What Types of Background Screenings Does Health Street Offer in Portland?
Criminal Background Screening Packages
Our criminal background screenings for Portland always start with a Social Security Number Trace. Choose from one of our popular options below, including the option to build your own package.
Additional Background Screening Services
Our DOT screening services or resume verification can help you save valuable time and ensure that your candidates meet the requirements for the job.
Why Order a Background Check
Why Are Background Checks in Portland Important?
The safety of your employees and reputation of your company may be at risk if the wrong candidate is hired. Background screenings can help you identify important information that may determine whether someone is qualified for the job. As with any city, ordering a background screening in Portland is a critical step to making sure you hire the best person for the job.
Why Choose Health Street For Portland Background Checks?
Health Street has over a decade of experience with performing background checks in Portland. Laws and regulations are different depending on the location, so performing a background check independently can be risky. We are here to help employers in Portland avoid the risk of legally uncovering too much information during the hiring process, save time and money, and assist in hiring the best candidates for the job.
Citations
menu_book
Suarez, Gustavo A. and Woodruff, Jennifer P. "Portland's Ban-the-Box Law Takes Effect, Administrative Rules Provide Clarity." Society for Human Resource Management (SHRM), 12 July 2016, https://www.shrm.org/resourcesandtools/legal-and-compliance/state-and-local-updates/pages/portland-ban-the-box-july-2016.aspx
menu_book
"Portland OR Crime Rate 1999-2018." MacroTrends, https://www.macrotrends.net/cities/us/or/portland/crime-rate-statistics#
menu_book
"Portland, OR Crime Rates." Neighborhood Scout, https://www.neighborhoodscout.com/or/portland/crime
menu_book
Macuk, Anthony. "A TriMet driver's criminal past becomes an issue in a union election—and embarrasses the transit agency." Willamette Week, 9 June 2015, https://www.wweek.com/portland/article-24874-drivers-record.html
menu_book
Macuk, Anthony. "TriMet's Background Check Missed Bus Driver Dan Martin's Criminal Record." Willamette Week, 18 June 2015, https://www.wweek.com/portland/blog-33348-trimets-background-check-missed-bus-driver-dan-martins-criminal-record.html