Henderson Background Checks
Whether you're looking for a full criminal background screening or just to perform a background check in one database, Health Street has background check options for any company in Henderson. Our employee background screenings help you thoroughly screen your candidates, save valuable time in the process, and avoid legal trouble.
Registering for a background check in Henderson is easy. Simply register online, or by calling us at (702) 489-0140. If this is the first time that your company has ordered a background screening through Health Street, then we will send you an agreement via email. The person being screened will also receive a waiver to be signed electronically, which allows us to automatically begin the background screening as soon as the waiver has been signed.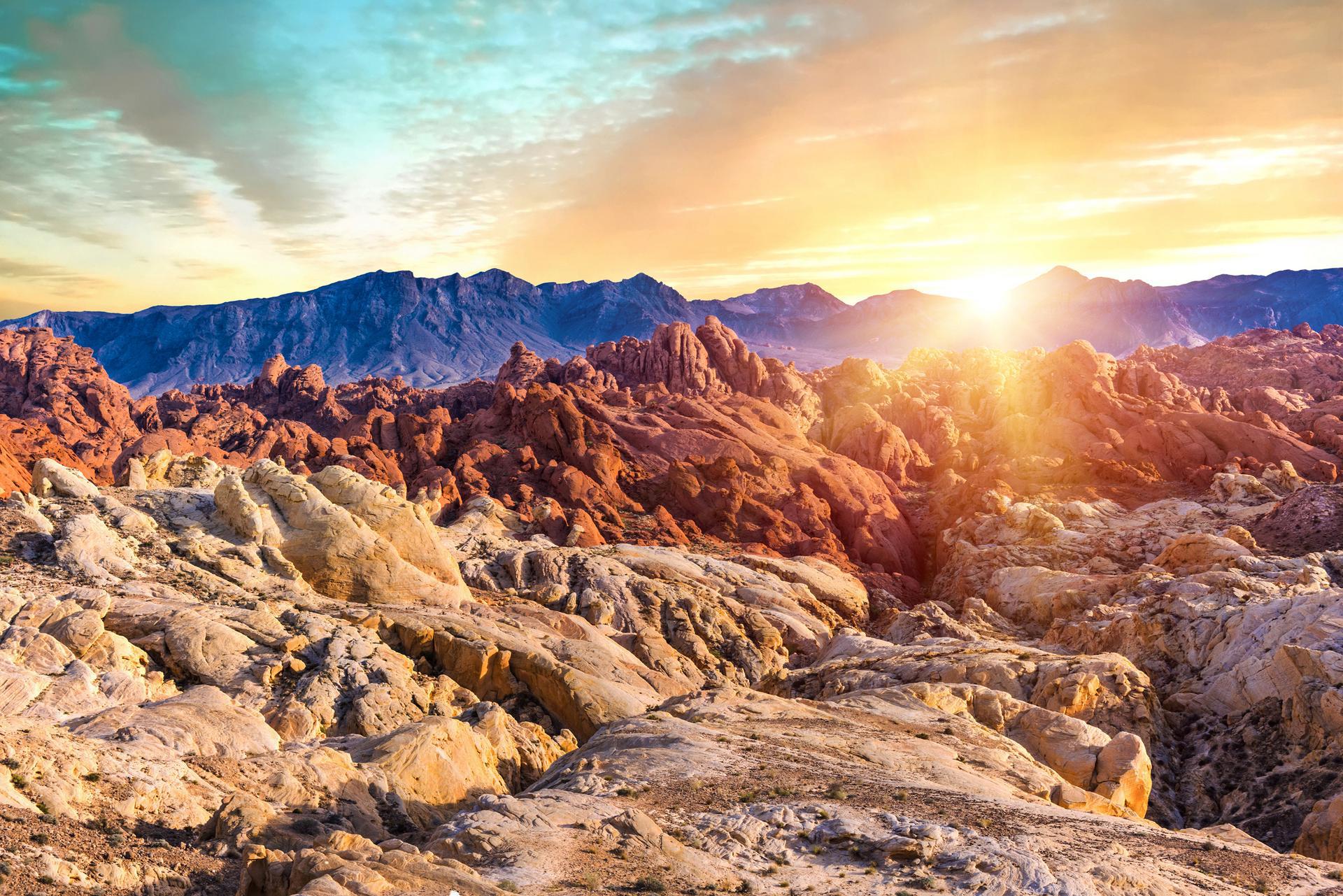 Background Screening Info for Henderson NV
Background Check Laws Specific to the City of Henderson, NV
Employers in Henderson, NV must follow state and federal laws when it comes to performing background checks on applicants. Background checks are legal in Henderson, as long as employers abide by these laws.
double_arrow
The Fair Credit Reporting Act (FCRA) requires the employer to obtain written consent before obtaining a background check.
double_arrow
Nevada's Ban-the-Box law prohibits government employers from asking applicants about prior criminal histories on employment applications.
Every Henderson, NV employer is responsible for familiarizing themselves with each of these laws. The Nevada Equal Rights Commission provides a pre-employment guide with questions that are acceptable and not acceptable in job applications and interviews.
Statistics About Crime in the City of Henderson, NV
double_arrow
The crime index in Henderson, NV is 30, meaning Henderson is safer than 30 percent of all U.S. cities.
double_arrow
There are 6,244 crimes reported annually in Henderson, NV. This is a crime rate of 19.50 per 1,000 residents.
double_arrow
There are 5,657 property crimes reported each year, which is a rate of 17.67 per 1,000 residents.
double_arrow
Henderson, NV has 587 violent crimes reported each year, a rate of 1.83 per 1,000 people.
double_arrow
The chance of becoming the victim of a violent crime in Henderson, NV is one in 545, compared to the state of Nevada which is one in 203.
double_arrow
Assault is the highest reported violent crime in Henderson, with 308 assaults reported each year.
double_arrow
There are 195 robberies, 75 rapes, and 9 murders reported annually in Henderson.
double_arrow
The chance of becoming a victim of a property crime in Henderson is one in 57.
double_arrow
The most common property crime in Henderson is theft, with 4,173 reported thefts each year.
double_arrow
There are 557 motor vehicle thefts and 927 burglaries reported each year in Henderson.
Experts Say…
Nevada attorneys, the Las Vegas Defense Group, explain background check laws during the employment process. Henderson employers must be aware of and abide by state laws.
"Background checks show past convictions and pending charges as well as addresses, credit history, and employment records. Many companies run background checks on job applicants. And they can be a major factor in hiring decisions," the law group explained.
They said that background checks are legal in Nevada, with some restrictions. These restrictions include Nevada's Ban-the-Box law, the Fair Credit Reporting Act (FCRA), and other anti-discrimination laws that ensure everyone gets equal opportunities for employment.
What Types of Background Screenings Does Health Street Offer in Henderson?
Criminal Background Screening Packages
Our criminal background checks for Henderson always begin with a Social Security Number Trace. We offer the option to build your own package or select from one of our popular background check packages below.
This package can be mixed and matched to meet your needs, including options from our criminal database checks, resume verifications, sanctions, and drug testing. The price will be determined by the combination of services selected.
Additional Background Screening Services
Our DOT screening services or resume verification can help you save valuable time and ensure that your candidates meet the requirements for the job.
Beginning at $39, our resume verification services can be used to check a person's work history, credentials or certifications, and references.
Why Order a Background Check
Why Are Background Checks in Henderson Important?
The safety of your employees and reputation of your company may be at risk if the wrong candidate is hired. Background screenings can help you identify important information that may determine whether someone is qualified for the job. As with any city, ordering a background screening in Henderson is a critical step to making sure you hire the best person for the job.
Why Choose Health Street For Henderson Background Checks?
Health Street has over a decade of experience with performing background checks in Henderson. Laws and regulations are different depending on the location, so performing a background check independently can be risky. We are here to help employers in Henderson avoid the risk of legally uncovering too much information during the hiring process, save time and money, and assist in hiring the best candidates for the job.
Citations
menu_book
"Background Checks in Nevada." The Defenders, https://thedefenders.net/las-vegas/background-checks-in-nevada/
menu_book
"Nevada Pre-Employment Guide." Nevada Equal Rights Commission (NERC), https://cms.detr.nv.gov/content/media/pre_employment_guiderev2.pdf
menu_book
"Henderson, NV Crime Rates." Neighborhood Scout, https://www.neighborhoodscout.com/nv/henderson/crime
menu_book
"Background Checks in Las Vegas, Nevada." Las Vegas Defense Group, https://www.shouselaw.com/nv/defense/criminal-background-checks/