San Diego Background Checks
Whether you're looking for a full criminal background screening or just to perform a background check in one database, Health Street has background check options for any company in San Diego. Our employee background screenings help you thoroughly screen your candidates, save valuable time in the process, and avoid legal trouble.
Registering for a background check in San Diego is easy. Simply register online, or by calling us at (858) 221-4336. If this is the first time that your company has ordered a background screening through Health Street, then we will send you an agreement via email. The person being screened will also receive a waiver to be signed electronically, which allows us to automatically begin the background screening as soon as the waiver has been signed.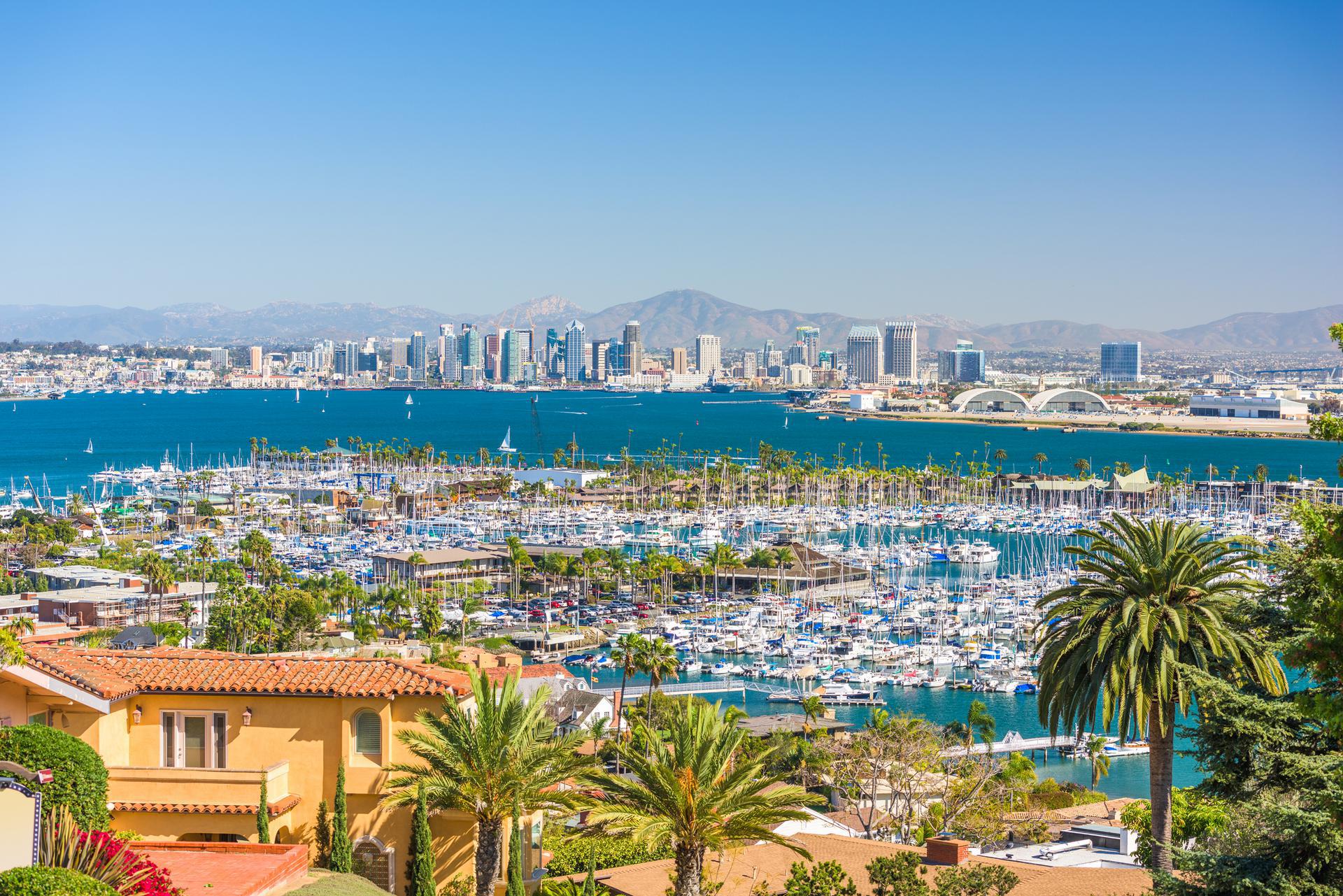 San Diego CA Background Check
California's "Ban the Box" Laws
According to the San Diego-based Shouse Labor Law Group, employers in the state of California may not ask job applicants about their criminal history until they've made a conditional offer of employment. In addition, even if a background check shows a candidate has a criminal history, the employer cannot deny employment without doing an individual assessment.
California statute AB 1008 takes things a step further, prohibiting employers from considering any criminal history before making an offer of employment. This includes both felonies and misdemeanors regardless of whether or not they've been expunged.
Statistics About Crime in the City of San Diego
The Criminal Justice Clearinghouse recently released its 2021 mid-year crime statistics for San Diego. Here are some of the most notable statistics from the first six months of the year:
chevron_right
There were 6,080 Part I violent crimes (homicide, robbery, rape, aggravated assault) – a 14% increase from mid-year 2020 and a 9% increase from the same time in 2019
chevron_right
The current violent crime rate is 3.64 per 1000 people – 7% higher than it was 10 years ago
chevron_right
There were 48 homicides, which is lower than the 54 reported in 2020 but higher than the 38 reported in 2019
chevron_right
The number of robberies decreased 7% from mid-year 2020 and 17% from mid-year 2019
chevron_right
There were 8,936 domestic violence incidents, which is 5% higher than 2020 and 9% higher than 2019
New Law Could Impact What Shows Up on California Background Checks
California lawmakers will soon vote on Senate Bill 731, which would seal some past conviction records. According to Khalid Alexander, president and founder of Pillars of the Community (an organization that works with families and individuals in San Diego who have been negatively impacted by law enforcement), passing this law would give many people a second chance at life.
Currently, in San Diego, approximately 175,215 people (8.3%) of working age have criminal records. It's also estimated that an average of 21,000 people in San Diego lose out on jobs each year because of a felony record. This costs the county more than $1.3 billion in GDP each year.
While employers have a right to screen their employees, this raises the question of how far back the information in a background check should go. Alexander argues that someone who makes a mistake in the distant past should not continue to lose out on opportunities for the rest of their lives.
What Types of Background Screenings Does Health Street Offer in San Diego?
Criminal Background Screening Packages
Our criminal background screenings for San Diego always start with a Social Security Number Trace. Choose from one of our popular options below, including the option to build your own package.
Additional Background Screening Services
Our DOT screening services or resume verification can help you save valuable time and ensure that your candidates meet the requirements for the job.
Why Order a Background Check
Why Are Background Checks in San Diego Important?
The safety of your employees and reputation of your company may be at risk if the wrong candidate is hired. Background screenings can help you identify important information that may determine whether someone is qualified for the job. As with any city, ordering a background screening in San Diego is a critical step to making sure you hire the best person for the job.
Why Choose Health Street For San Diego Background Checks?
Health Street has over a decade of experience with performing background checks in San Diego. Laws and regulations are different depending on the location, so performing a background check independently can be risky. We are here to help employers in San Diego avoid the risk of legally uncovering too much information during the hiring process, save time and money, and assist in hiring the best candidates for the job.
Citations
menu_book
"California "Ban the Box" Laws." Shouse Labor Law Group, https://www.shouselaw.com/ca/labor/discrimination/ban-the-box/
menu_book
"Assembly Bill No. 1008 – Employment discrimination: conviction history." California Legislative Information, 16 October 2017, https://leginfo.legislature.ca.gov/faces/billTextClient.xhtml?bill_id=201720180AB1008
menu_book
"Crime in the San Diego Region Mid-Year 2021 Statistics." SANDAG, September 2021, https://www.sandag.org/uploads/publicationid/publicationid_4796_29679.pdf
menu_book
"SB-731 Criminal records: relief." California Legislative Information, 2 September 2021, https://leginfo.legislature.ca.gov/faces/billNavClient.xhtml?bill_id=202120220SB731
menu_book
Alexander, Khalid. "Sunsetting Old Conviction Records Is a Step Toward Fairness and Community Safety." Voice of San Diego, 3 September 2021, https://www.voiceofsandiego.org/topics/opinion/sunsetting-old-conviction-records-is-a-step-toward-fairness-and-community-safety/