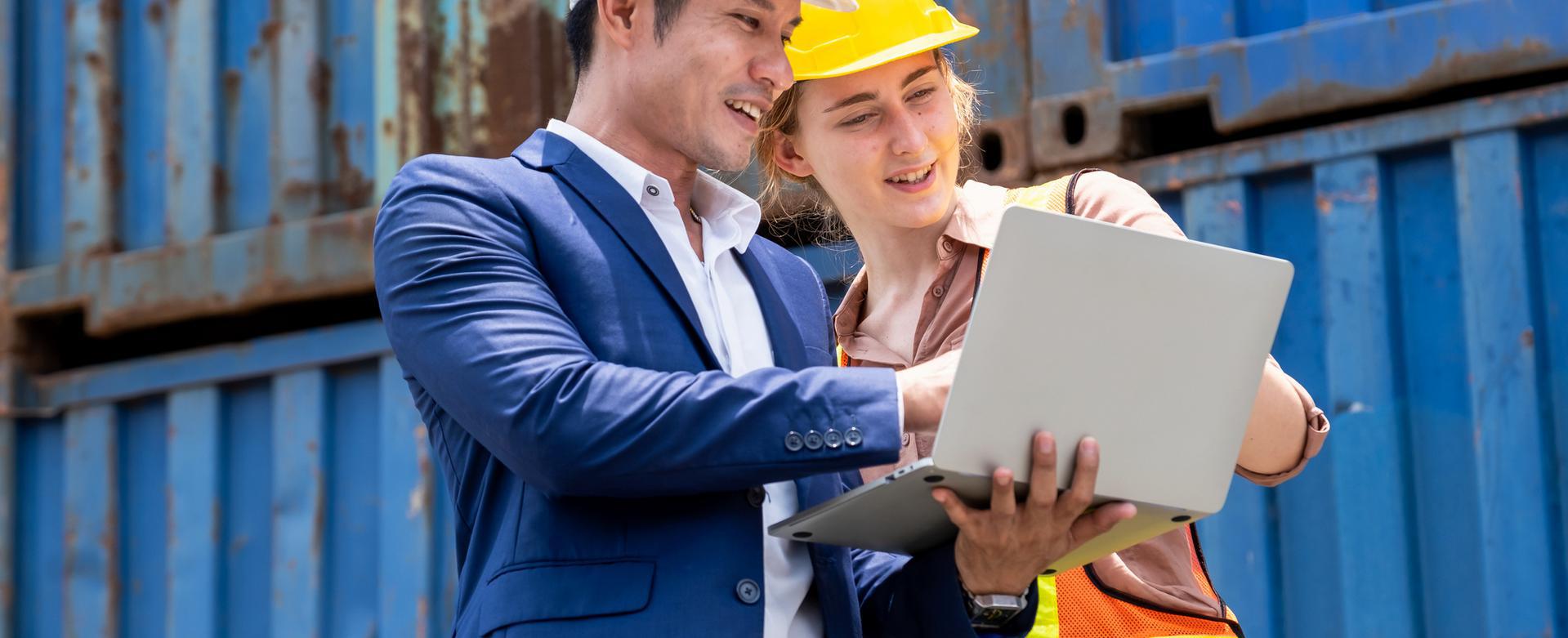 DOT Supervisor Training
If your company employs safety-sensitive transportation employees, the Department of Transportation requires that supervisors complete two hours of DOT supervisor training. Reasonable suspicion training for supervisors trains management staff on how to recognize possible drug or alcohol use on the job, how to document it, when they should request a reasonable suspicion drug test for an employee, and how to go about making that request.
If you have safety sensitive employees in your organization, at least one of your supervisors must take reasonable suspicion training in the form of a two-hour class on recognizing the signs and symptoms of alcohol abuse and drug use. Health Street offers this flexible training program as a fun, interactive two-hour online session. Your supervisors can follow the class from their desk at work or from home. Register online or call (888) 378-2499.
Workforce Screening, Digitally Delivered
Pleasant. Ease of Use.
Eileen
5/31/2018
Township of Montague NJ
Fast support – doesn't have to ask who I am – knows what I'm calling for almost instantly!. A couple things aren't as straight forward, like how to get a new employee in the random pool, instead of active. But, one call and it's understood. Best prices I've found and the best customer support I've ever dealt with!
Tonya
5/17/2018
Wilcox Trucking Inc
Great service, as always.
Holly Duddy
10/20/2017
Luis provides the best customer service. He is quick, polite and willing to answer any questions.
Jason Deery
9/1/2017
Fast and efficient 🙂
Annette Wallace
7/18/2017
DOT Supervisor Training Options
DOT Supervisor Training Class
$99
Frequently Asked Questions
Quick Links:
What Are the DOT Training Requirements for Supervisors?
Supervisor training requirements include an hour of training to recognize alcohol abuse symptoms and behaviors, and another hour for signs of controlled substance use. They will then know when to order a reasonable suspicion screening.
How Do You Become a Drug and Alcohol Supervisor?
Supervisors of commercial driver's license (CDL) drivers may not always recognize drug or alcohol abuse that could endanger safety. DOT supervisor training requirements ensure that they know when a driver, pilot or boat captain should be required to take a reasonable suspicion drug test.
Is Anyone Exempt from DOT Supervisor Requirements?
If you are an owner-operator of a commercial motor vehicle that's regulated by the DOT, you are not required to undergo supervisor training. However, you must register with a consortium for random DOT-mandated drug and alcohol testing.
What Agencies Require DOT Supervisor Training?
Any organization that employs safety-sensitive workers that are covered by DOT requirements must have their supervisors take this training. These agencies include:
local_shipping
Federal Motor Carrier Safety Administration (FMCSA) – DOT FMCSA supervisor training covers managers of drivers in vehicles that weigh 10,0001 pounds or more, or a vehicle that transports 9 to 15 people (for payment) or 15 or more people (not for payment). It also covers vehicles used to transport hazardous materials.
flight
Federal Aviation Administration (FAA) – Training is required for people who supervise commercial airline pilots and others in safety-sensitive positions such as flight attendants, crewmembers, maintenance staff, air traffic controllers and ground crew.
directions_bus
Federal Transit Administration (FTA) – FTA workers include drivers of subway trains, buses, commuter rail trains, ferries, and trolleys. People who oversee them must receive drug/alcohol supervisor training.
train
Federal Railroad Administration (FRA) – Training is mandatory for supervisors of railroad workers who perform regulated service duties, such as train and engine service, conductors, switchmen, brakemen, dispatchers, inspectors, and engineers.
directions_boat
United States Coast Guard (USCG) – This training covers supervisors of workers on a vessel that operates under a certificate of registry, license, or merchant mariner's document.
engineering
Pipeline and Hazardous Materials Safety Administration (PHMSA) – Supervisor training is required for those who oversee employees who work at a liquefied natural gas facility, on a pipeline, in a maintenance role or in emergency response.
Be prepared for a possible DOT audit by having your supervisors trained and keeping documentation easily available.
About Our DOT Supervisor Training
How DOT Supervisor Training Works
Our online supervisor training program is designed to provide supervisors with the information they need to comply with DOT rules and regulations. In the event of a DOT audit, it is also critical that you have proof that your company is in compliance with this drug and alcohol training requirement.
When you purchase our program, you will receive a license with directions on how to access the course. Once the reasonable suspicion training is completed, the supervisor will be issued an online supervisor training certificate of completion, which can be presented as evidence of course completion.
This education and training program is two hours long and it is also available to employees for educational purposes. The courses are customized by DOT modality. We offer training modules for FMCSA (motor carrier), FTA (transit), FAA (aviation), PHMSA (pipeline), FRA (railroad) and USCG (coast guard). The certificate we issue upon completion is accepted as evidence that your company has met the drug and alcohol awareness training requirement. It is also advised that supervisors take one-hour refresher courses each year after their initial training.
Our courses cover:
arrow_forward
The supervisor's role in the DOT workplace testing program
arrow_forward
Effects of drugs and alcohol on the job
arrow_forward
How to apply the four steps of constructive confrontation when dealing with an employee who is suspected of using drugs
arrow_forward
Symptoms, signals and indicators to look for in order to keep your workplace safe
arrow_forward
Prohibited behavior for employees
arrow_forward
Drug tests for DOT-regulated employment
The class will provide supervisors with the tools they need to know when they need to request a reasonable suspicion screening as part of the company's drug and alcohol testing program for a drug-free workplace, and just as important, how to go about doing it.
DOT Compliance Through Health Street
Let Health Street help your organization stay compliant with DOT rules and regulations. Register online for your two-hour course today.
Reviews
By John Powers on 7/12/2017
Louis has always been extremely helpful and personable when I reach out to him.
By Abby on 5/17/2017
We have been happy with HealthStreet
By Fred Hickson on 4/11/2017
Delenia Gamble is AWESOME!!! Very knowledgeable, quick and has excellent customer service skills!!! SHE DESERVES A RAISE!!!!
By Daniel vasconcelos on 3/25/2017
Very fast and great customer service
By Pam Hess on 2/22/2017
Great Service!! Thanks Delenia!
By Ben Tsuruda on 2/14/2017
Prompt and profesional services. A real pleasure.
By Tracy Atwood on 12/27/2016
Very efficient., professional and fast
By Caseybm on 12/14/2016
I was new to the independent testing idea, I have always been tested at work because of CDL license. I called and spoke to someone, gave some minor information and a zip code and a payment. I took the test that day and was sent an e-mail the next afternoon (26 hrs later). I was quite surprised with the speediness of the results, I had no issues with my experience and would recomend to anyone who needs the services.
By dpugh@ffchomecare.com on 9/6/2016
Good — very nice — explained the process
By Audree Turis on 8/27/2016
Shelly was very helpful to me. She took the time and had patience to help me register for the on line training class.Thanks again to Shelly