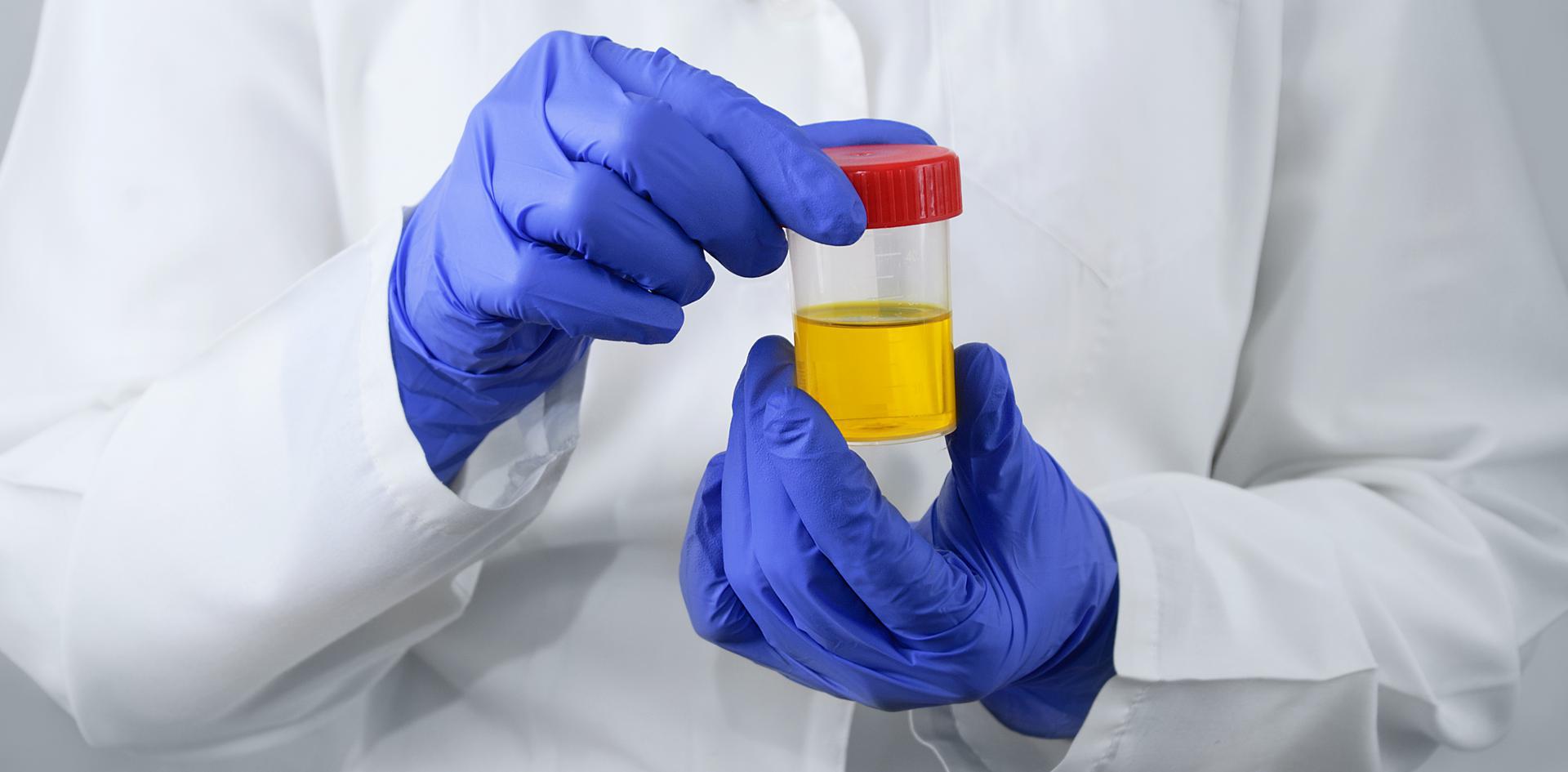 6 Panel Urine Drug Test
A 6 Panel Urine Drug Test picks up ecstasy, THC, cocaine, PCP, amphetamines, basic opiates (like heroin, codeine, and morphine), and crystal meth usage. Employers and individuals can register online or call (888) 378-2499 to set up testing for staff or others. We offer the 6 panel urine drug test at over 10,000 clinic locations nationwide.
Our online registration process is simple. You choose the lab location based on ZIP code during registration. An authorization barcode is instantly emailed to you and texted directly to the phone of the person being tested. A map of the clinic location will accompany the barcode. The registrant can then walk into the drug testing facility and show the barcode along with photo ID. Results are fast, signed by a doctor, and reported securely online.
Workforce Screening, Digitally Delivered
Good costumer service
Carlos Alvidrez
12/21/2021
Very smooth and effortless way to drug test employees! I was very impressed. They located the testing site, sent all information to employee, gave me real-time tracking at every step, and got the results to me ASAP. This was all done without ever having to call or talk to anyone! Will definitely use this service in the future.
Kristin Boggs
11/1/2021
ADVANCED SERVICE GROUP
Very friendly and helpful
Wjatscheslaw
9/5/2021
Very fast results after it was sent off.
Misty Osborne
7/25/2021
Quick and easy
Marc
7/10/2021
6 Panel Urine Drug Testing Options
6 Panel Urine Drug Test
$84
6 Panel Plus Urine Alcohol
$119
Alcohol is not normally included in the standard 6 panel drug test, but this robust 6 panel option adds on urine screening for alcohol. It can look back on up to 12 hours of alcohol use.
Frequently Asked Questions
What are the urine drug test detection times?

In general, the window of detection for a 6 Panel Urine Drug Test is up to a week. However, this varies depending on several factors. Typically, "harder" drugs like cocaine exit the system faster, while "softer" drugs like marijuana tend to stay around for a while. The amount of the drug ingested also plays a role; the more a person takes of a given substance, the longer it can be found in a urine test. Frequency of use is also a factor; a single use may not show up on a urine test for very long, while repetitive usage can be detected for a longer period of time. Finally, an individual's metabolism plays a role. Some people simply metabolize drugs and excrete them from their systems faster than others.
What does a urine test show?

Urine drug test results can show a wide variety of different drugs, so it is important to know what you're testing for if you need testing for specific substances. Generally, more substances are tested in panels with higher numbers. Health Street offers a 5 panel drug test as the most basic urine drug test, so our 6 panel is a step up from that. Some of our larger drug panels include many more substances, such as the 16 panel, 20 panel, and even 22 panel. If you're just looking for a basic urine drug test, the 6 panel is a great place to start.
How do I get my urine drug test results?

The result of a 6 Panel Urine Drug Test is reported in a secure PDF files which detail the list of the tested drugs. For each class of drugs, there is an indication of Positive or Negative. If a drug comes back positive, the specific metabolite which tested positive will be specifically indicated. Quantitative levels for positive results are available upon request. The PDF file can be easily downloaded from our portal, printed, or forwarded. We are also happy to send or fax drug test results to any person, employer, or organization that needs to get a copy of the report.
What is the urine drug test results time frame?

Negative urine drug tests typically come back the next business day, but in some cases can take longer. If the screening is not negative, further testing is required. Our lab will run a GC/MS confirmation test on all non-negatives, which provides an official, quantitative measurement of the level of drugs in the system. Confirmation testing takes approximately 3-5 days.
How far back can a urine test detect drugs?

Our urine drug tests can identify drug use up to one week back. However, many factors can affect the window of time, including the user's age and metabolism, the amount of the drug used, and the frequency of use.
Does a 6 Panel test for alcohol?

The standard 6 Panel Drug Test does not include alcohol as one of the substances being screened for. However, Health Street offers a 6 Panel Plus Urine Alcohol option that includes the additional screening for alcohol in urine. This option can detect the presence of alcohol in the system within a timeframe of up to 12 hours.
Is there a 6 Panel Saliva Drug Test?

Health Street does not currently provide a 6 Panel Saliva Drug Test option.
About Our 6 Panel Urine Drug Test
How to Register
Registering for a 6 Panel Urine Drug Test is fast and easy for companies or individuals. Sign up for a drug test online, and the lab location is chosen during the drug testing registration process based on the ZIP code you enter. You can also give us a call if you would rather register over the phone. A 6 Panel Urine Drug Test costs $84.00.
Status notifications
Once registered, a barcode authorization and a map with the clinic address is immediately sent via email. Employers can choose to provide the employee's cell phone number to enable instant text messaging of the barcode and clinic address, or else they can simply forward the email registration to their candidate or employee at their convenience. The barcode is then presented to the professional technician at the chosen drug testing facility along with government issued photo ID, and the test is administered. Status notifications are sent throughout the process. The person who placed the order is notified when the registrant completes the drug test. Additional notifications are sent when the urine specimen reaches the lab, and, of course, when the results are ready to review securely online.
Urine Drug Test Facts
done_all
Urine drug testing is the most common method for detecting and deterring drug use in the workplace
done_all
Each urine drug test is designed to screen for a specific panel of drugs; not every test detects the same drugs. It is important to specify which drugs need to be tested before ordering a test
done_all
Some urine drug tests can provide instant results for negative screens, but non-negatives always get sent to a lab for confirmation testing
done_all
It is difficult to cheat a 6 Panel Urine Drug Test, particularly because it is very difficult to substitute a urine specimen at the correct body temperature
done_all
Ingested drugs are almost immediately present in the urine, while other methods of drug testing require some time to pass before the drugs are detectable
Why Choose Health Street
SAMHSA Certified Laboratory and MRO
Like all of our lab based tests, 6 Panel Urine Drug Tests are processed at a SAMHSA Certified laboratory. Results are reviewed by one of our Medical Review Officers (MRO). Our MROs are licensed physicians and toxicology experts. The MRO will release the final results, which will be reported to the employer or person who requested the test.
StaffGlass™… the Employer eResults Portal
Business users get free access to our secure Employer eResults Portal, StaffGlass, to place orders, view test results, manage employees and eSignature documents (such as policies and procedures), update random drug testing pools, and register for background checks. Non-business clients get results via email and/or fax.
What Drugs Does a 6 Panel Urine Drug Test Cover?
Please keep in mind that although this is a 6 Panel Urine Drug Test, more than 6 types of substances can be detected in this panel. This is because many of these drugs belong to the same class (e.g., codeine, morphine, and heroin are all basic opiates).
The following substances can be detected in an 6 Panel Urine Drug Test. Use the below links for more information about each substance:
Related Urine Tests
Health Street offers many other options for urine drug testing. If you'd like to see a comprehensive list of all urine drug tests that we offer, you can view all urine tests here.
If urine testing isn't what you need, try taking a look at our hair drug tests.
Reviews
By Lisa Lattarulo on 6/23/2021
Landscape Material Inc
Great service. I've had no issues dealing with you. 🙂
By Linda Bauer on 6/14/2021
Kirby Nagelhout Construction Company
Easy to set up account, no customer service needed. We are in Oregon, and used services in Idaho. I will use Health Street again in the future.
By James Bohmbach on 4/17/2021
I had a urine test for a new job, everyone was extremely nice, and didnt wait long.
By Melody Tillman on 10/7/2020
Thunderbird Field Services
Customer service was great. Services used was drug testing in Missouri.
By Austin Reed Harvey on 7/12/2020
Employee, Queava James was excellent. Very Kind! Thank you Health Street
By Tracy on 1/29/2020
Other than the longer wait at the facility, it has been a very good experience. I really appreciated all of the updates.
By Amanda on 11/5/2019
Very pleased with the convenience of HealthStreets drug screen service as well as the timely manner results were produced. Thanks for giving this parent peace of mind!
By Dyan Shaw on 8/17/2019
Shaw Crane Co. Inc.
Very professional, prompt and easy! Couldnt be more satisfied with this service! Used Lab corp CMCH for random drug screening.
By Alex Beaver on 7/12/2019
Great staff and quick test results!
By Mike Dunne on 2/19/2018
Very knowledgeable and easy to talk to.