DNA Test – Gulfport, MS
Health Street provides DNA tests and legal paternity testing in Gulfport, Mississippi at 2 conveniently located testing laboratories. Call (228) 357-9273 or schedule online. We offer legal paternity tests, sibling studies, grandparent DNA tests, avuncular (aunt or uncle) testing, and postmortem DNA testing to determine if people are biologically related.
Set up DNA testing appointments online. Test results can be used in court for child support or to change a birth certificate; it can also be used for simple peace of mind. Appointments can be scheduled together or separately. Legal DNA tests are done by cheek swab at our testing centers. We can also extract DNA samples from hair follicles, fingernails, and other specimens.
Workforce Screening, Digitally Delivered
Customer Service was great. They knew exactly what I needed to do and quick to get appointments set up!
Felicia Keyes
10/15/2021
Professional place, glad they offered two separate appointments.
Casey Williams
6/9/2020
Very professional team
Michael Cruickshank
1/3/2018
1 of 2
1110 Broad Avenue
Gulfport
,
MS
39501
2 of 2
12207 Highway 49
Gulfport
,
MS
39503
DNA Testing Gulfport MS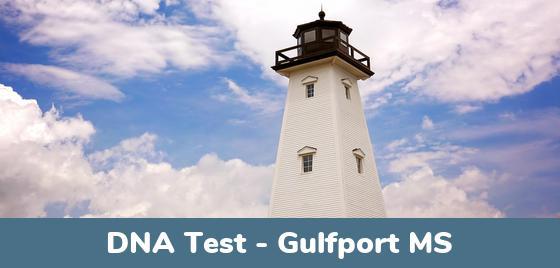 Types of DNA Tests at our Gulfport MS clinics:
Paternity Testing can conclusively establish whether or not a man is the biological father of a child.
Relationship Testing for other close family relationships can be performed at our testing centers. Our DNA testing services can confirm or deny biological relationships between grandparents, grandchildren, siblings, half-siblings, aunts, uncles, nieces and nephews:
Specimens we can test for DNA
The easiest and most reliable way to obtain a DNA sample for paternity testing is to swab the inner cheeks of the alleged father and child or children. These skin cells are known as buccal cells, and they rub off easily onto cotton swabs and remain in place for analysis by our laboratory.
Other specimen samples, such as hair follicles, fingernails, and garments that might contain someone's DNA, can also be tested. An Alternative Specimen DNA Test is done by ordering one of our testing kits online and shipping the specimens back to us.
Legal DNA Tests vs. "Peace of Mind" At-Home Tests
A Legal Paternity Test is a court admissible lab testing service performed at an AABB accredited laboratory. Accurate results for DNA paternity testing with 99.99% confidence or greater take about a week.
When deciding which type of DNA test is right for you, consider first what you might do with the results. A legal paternity DNA test will hold up in court for such matters as child support or to change the name on a birth certificate. This test must be performed using strict chain of custody procedures. Our Gulfport DNA testing technicians are trained to follow these guidelines so that the results will be legally admissible.
How to schedule a DNA Test in Gulfport MS
Scheduling a DNA test at one of our Gulfport clinics is simple and fast, and we often have appointments available in the same week. It's always helpful to schedule in advance to make sure you get the time you want. Please call our customer service team to help you book your appointment over the phone, or set up your appointment easily online.
We have state of the art testing labs and friendly clinics that perform the DNA sample collection in Gulfport, plus many more locations throughout Mississippi and across the United States. During registration, we'll show you the nearest locations for DNA testing so you can choose the site that's most convenient. You'll also pick the times and days that you prefer.
Why Health Street
A Decade Plus of Experience
Health Street has provided DNA tests since 2010. The first DNA test we performed in Gulfport, MS was in 2018.
Commitment to Gulfport
We are proud to help families seek out DNA testing in Gulfport, and we support you in your efforts to get answers to questions of paternity and other family relationships.
Facts about DNA Testing in Gulfport MS
Mistaken Fathers Find Recourse to Fight False Parentage in Mississippi
Mississippi is one of a minority of states that allow parents to file a voluntary acknowledgement of paternity through the Bureau of Vital Statistics of the Department of Health or through adjudication in court if lineage is questioned. MS is also one of only 15 states that allow men to use DNA test results to prove that they are not the father of a child before parentage has been determined or to nullify a declaration that incorrectly listed them as the father.
According to state legislation, adequate reasons for nullifying an established father-child relationship in court include fraud, duress, or material mistake of fact. Requests for other reasons must be submitted to the court within 60 days of the original designation.
Mississippi Law Requires DNA Testing of Umbilical Cord Blood to Determine Paternity in Cases of Teen Pregnancy
In an effort to stem the numbers of teen pregnancies across the state, MS legislators passed a law in 2013 allowing officials to DNA test the umbilical cord blood of babies born to mothers who refused to name a father. Proponents of the law hope it will make a dent in the number of rapes that result in teen pregnancies, reducing the overall number of births and increasing the child support paid by absentee fathers. Opponents of the law say that it impedes the right to privacy of the mother, father, and child and could set a dangerous precedent.
In response, the bill's main supporter, Republican state Rep. Andy Gipson, says he doesn't believe a man who fathers a child with a minor has a reasonable expectation of privacy. As for the mother and child's privacy, he says, "We're not taking blood from the baby, we're not taking blood from the mother. We're taking blood that is discarded… literally discarded." Similar laws are rare across the country because of these privacy concerns.
Mississippi Woman Finally Finds Father Through DNA Testing After Years-long Search
Amanda Holdiness was raised by a single mom in Mississippi, who offered few details about the identity or character of her father. After asking her mother for more details and hiring an investigative genealogist, Holdiness tracked down a man in Florida and later a man in Louisiana who she thought could be her father, but DNA test results revealed that neither were related to her.
After these disappointments, Holdiness and her mother decided to submit their own DNA samples into public databases to see if they could learn anything else about her father. The investigator immediately triangulated the identity of a handful of men that could genetically be Holdiness' father, and Holdiness went to work learning about each man. One person stood out— Larry Herdt. Although Holdiness' mother couldn't remember meeting Herdt, he remembered her and agreed to take a DNA test. Herdt was found to be Holdiness' father and they have since met and become close, like Holdiness always wanted.
Locations
Clinic Hours for DNA Testing in Gulfport, Mississippi
1110 Broad Avenue
Second Floor
Gulfport, MS 39501
Pre-registration required,
Walk-in with barcode:
---
Monday: 8:00 AM – 4:00 PM
Tuesday: 8:00 AM – 4:00 PM
Wednesday: 8:00 AM – 4:00 PM
Thursday: 8:00 AM – 4:00 PM
Friday: 8:00 AM – 4:00 PM
About this Location:
We are located around the corner from Gaston Point Recreation Center.
Additional Services
We also offer other services, such as:
Citations
menu_book
"The Rights of Unmarried Fathers." Child Welfare Information Gateway, https://www.childwelfare.gov/pubPDFs/putative.pdf
menu_book
"Teenage mothers who won't name a father will be forced to give blood for paternity tests under new Mississippi law." Daily Mail, 2 August 2013, https://www.dailymail.co.uk/news/article-2383853/Teenage-mothers-wont-father-forced-blood-paternity-tests-new-Mississippi-law.html
menu_book
Johnson, Eric; Brown, Jasmine; and Redman, Meagan. "How a Mississippi woman finally found and met her long-lost biological father for the first time in 32 years." ABC News, 15 March 2017, https://abcnews.go.com/US/mississippi-woman-finally-found-met-long-lost-biological/story?id=46145250
menu_book
Strauss, Eric M.; Fuerte, Stephanie; and Effron, Lauren. "Mississippi Woman Searching for Father in Decades-Old Mystery." ABC News, 30 January 2016, https://abcnews.go.com/US/mississippi-woman-searching-father-decades-mystery/story?id=36600934